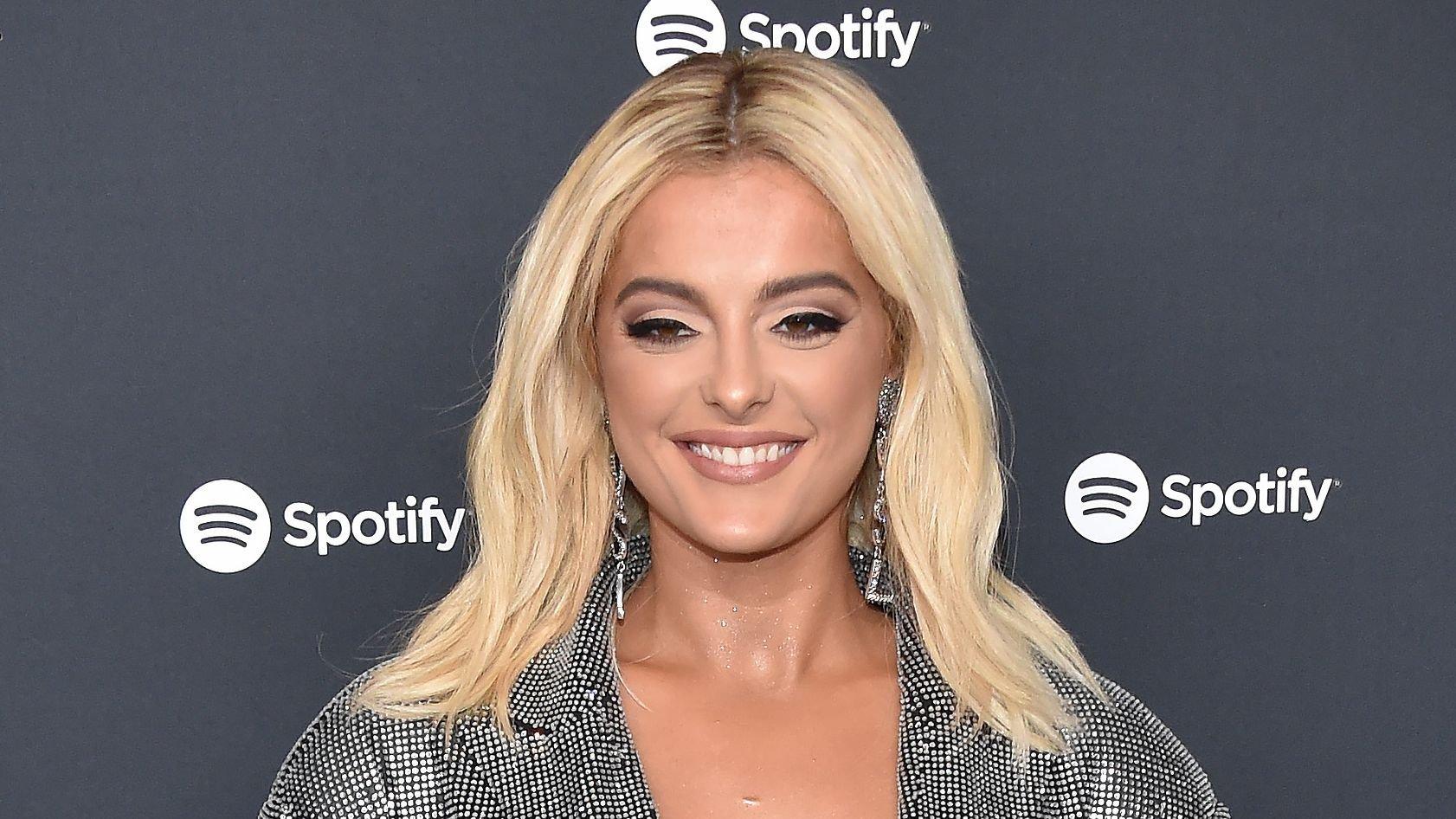 Bebe Rexha Is A Provocative 'Easter Bunny'
Bebe Rexha turned up the spiciness on Easter Sunday with her sexy bunny outfit. The singer uses her platform of 10 million-plus followers to encourage other women to embrace their bodies regardless of their size.
Rexha is not a stranger to sexy corsets and colorful hair, and her photo shoot with Ellen Von Unwerth allowed her to explore that side of herself to the fullest. She played with glamorous outfits and had cake!
Article continues below advertisement
Rexha Is A Sexy Easter Bunny
Rexha wore a champagne gold bejeweled lingerie corset set from Miss Tosh, complete with a caplet and garter belt. She paired the outfit with studded stiletto sandals, sheer nude stockings, fiery red hair, and a bunny ears headband.
The artist also wore long pink acrylic nails to compliment her look, and she displayed them while leaning on the giant birthday cake.
Posing For VON Magazine
Rexha's post was a throwback from December 2020 when she graced the 3rd Issue of German Photographer Ellen Von Unwerth's VON magazine, The Music Issue, Jan. 2021. The photographer tagged it, "Bebe Rexha in Cakeland!"
The singer sat down with VON and revealed some intricacies of her career and her hit single with Doja Cat Baby, I'm Jealous.
She revealed that her love for music started from 4-years-old when she sang along to Grease on TV. As a grown-up woman, then 31, she revealed that her favorite performance was at Rock in Rio, Brazil, thanks to the contagious energy from the crowd.
Article continues below advertisement
Fun In A Birthday Cake
Rexha said the need to embrace her insecurities inspired her song, Baby, I'm Jealoushence lyrics like, "Went from beautiful to ugly 'cause insecurity told me you don't love me." She also added that natural human emotions like happiness, anger, hatred, and more, inspire her other music.
She also described her photoshoot session with Von Unwerth as Magical and fun because she felt sexy and glamorous. In her words,
... being in a massive cake was really fun.
-
Preaching Self Worth
Rexha said she wants her music to help listeners heal from things that hurt them, and that's why they have self-empowering themes and lyrics. She advised fans struggling with mental health issues to take each day as it comes and not overwhelm themselves trying to get it all right at once.
The singer said focusing on the moment is the best thing regardless of what they're doing because it helps them enjoy the moment and not worry about what's going wrong.