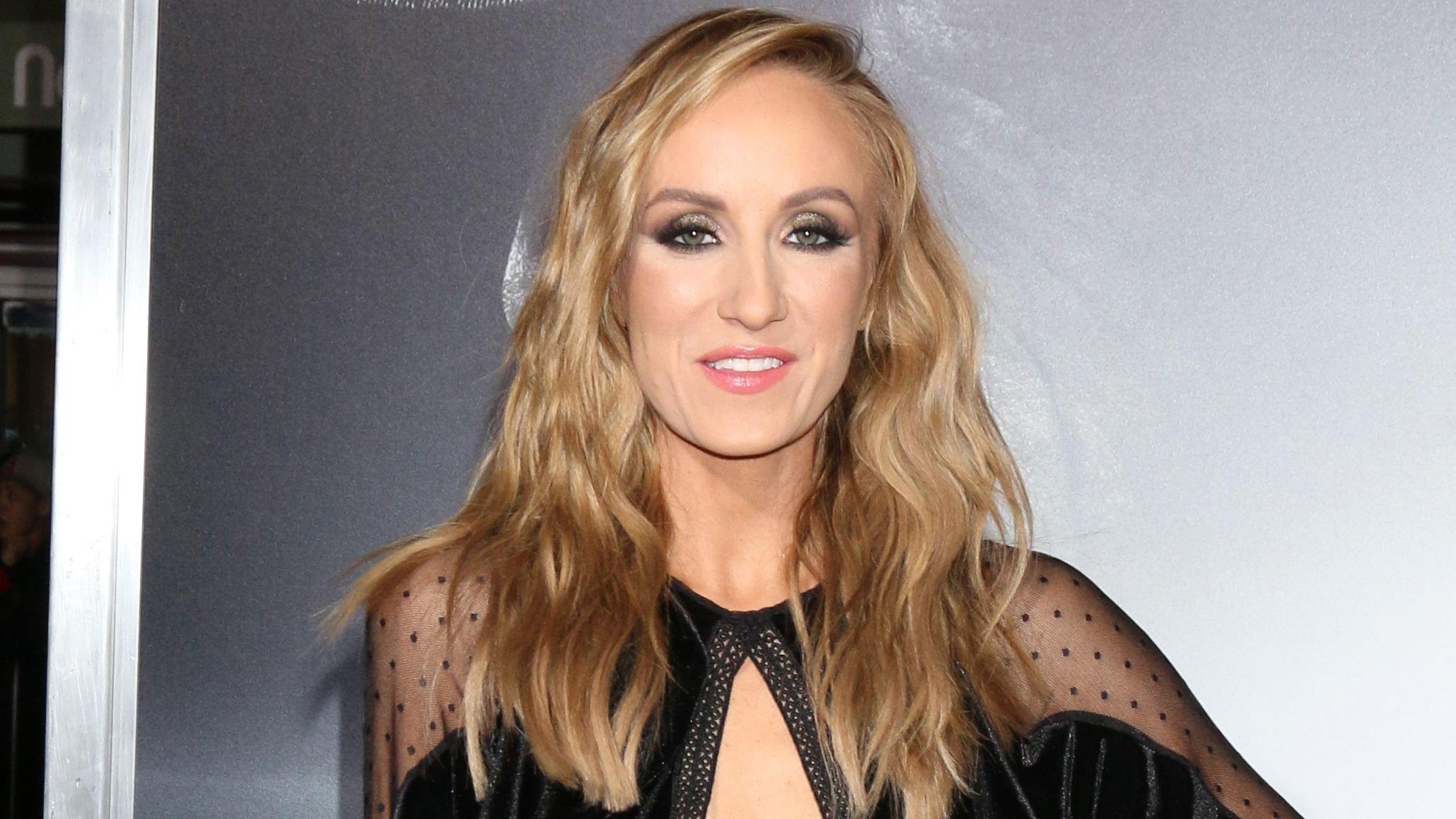 Nastia Liukin In Bikini Goes Topless To Appreciate View
Retired Olympian Nastia Liukin is saying goodbye to her second location on her Costa Rica trip. A compilation video shows off some of her bikini pictures and cozy moments with her boo, Ben. She flaunted her scenic views to her one million-plus Instagram followers saying they are "Forever Kind of Memories."
Nastia's views included a romantic fire burning at the edge of an infinity pool, crashing waves, stills of her and her lover in black and white, and an inscribed "I Love You" etched in Sand.
Article continues below advertisement
Nastia Is All Back In Bikini
The businesswoman flaunted her toned back and perted behind, showing off smooth skin in a high-rise purple bikini bottom.
She dressed her wet curly blonde hair to the front, revealing her naked back and outstretched legs. "[I] will never be over these views," she wrote, and after seeing her reference in the following slideshow, we can understand her why - the scene is something out of a RomCom movie!
Her slideshow captured a beautiful sunset, Chanel Sandals in the sand, a blurry picture of her in a yellow beach dress accessorized with a sparkly yellow purse, the beach, palm trees, and Sunrise. It's all so beautiful, and you can take a look below.
Article continues below advertisement
Making Friends In The 'Jungle'
Nastia didn't just take in the view in Costa Rica. She also interacted with nature and made a new friend in the tropics. Well, that's what you get when "Jungle Nastia enters the chat!"
She flaunted her toned body in a multi-colored floral string bikini covered slightly with an oversized green shirt she probably snagged from Ben's wardrobe. It looks better on her anyway, Just Saying.
Say Hello To The Prom Queen And King
Nastia reminded her fans that there's more to her style than Bikinis and minidresses. She attended a themed party with her boyfriend, featuring more often on her page these days.
She wore a halter neck sequin black dress and sparkly purple eyeshadow for the 90s Prom Party. Nastia tagged Ben, her Prom King, and said she loves a good theme party. Hmm.
Back To Business
Now that they're back home and it's certain Nastia had the most wonderful time on her week-long vacation, we expect her creative juices would flow incessantly again.
She already promoted a hair product, @nutrafol, within a day of returning home, and she promised a clothing collection was coming soon before her travel, so there should be news about that too soon. All in all, it's an excellent month for Nastia Liukin.