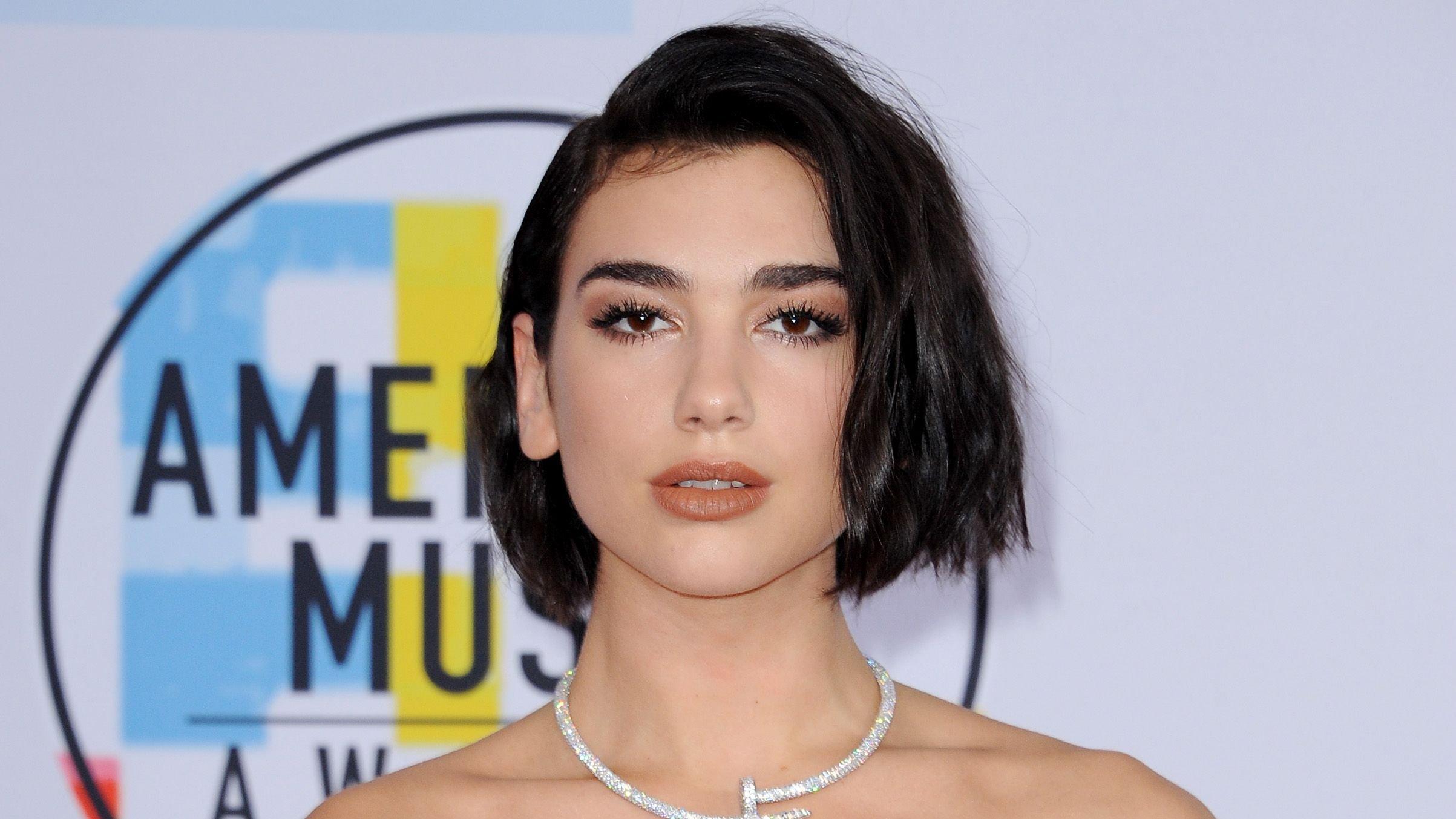 Dua Lipa Stungs In Thigh-Skimming Minidress
After dropping two successful albums, Grammy award-winning British-Albanian singer Dua Lipa has cemented herself as a pop star. She's currently on a world tour for her most recent project Future Nostalgia and the turnout so far has been phenomenal.
As much as fans lookout for her on-stage outfits, Dua's pre-show dresses have become a new source of anticipation. Known for her street style and laidback look, Dua shocked fans when she pulled up in a skimpy blue number from Blumarine.
Article continues below advertisement
Experiencing Life On Film In Blumarine F/W22
Her entire fit was straight from the Fall/Winter 22 RTW Collection runway. The dress had a silk plunging neckline mini dress with a skintight skirt and loose top, and Dua accessorized her look the like the runway model - with a red leather belt, thigh-high red sheer stocking, and pointed toe slingback shoes. The singer's pictures were blurry since they were taken on the move, and it fit her caption, which read, "life on film."
Fans Tell Dua Lipa 'You're Beautiful'
Unlike the runway model, however, Dua styled her black hair in a loose center part and wore minimal makeup. In the following slides, she shared more pictures showing her friends and colleagues including model, Adwoa Aboah and Olive Uniacke, as they partied in Vegas before making a tour stop at Manchester.
The crowd in the arena was pumped as they've been at other stops. Fans filled her comment section with "I love you," and "You're Beautiful," in English and Spanish.
Article continues below advertisement
More Flattering Comments For The Popstar
Dua's next stop was in Manchester where she debuted new tour looks from Dior including a hot pink jumpsuit with gloves and a micro-mini wrap skirt paired with a top bra. One of her friends, Sarah Hudson commented,
Stoppppp that Dior lewk! Ugh I used to have the bowling bag and I sold it to pay rent back in the day hehe 😢 RIP!
-
Another said, "These fits, I'm gagging!" while commending her stylist, Lorenzo Posocco.
Back To Her Casual Style
Dua returned to her casual style in her latest pre-show post showing her in colorful blue, orange, and white pants, a talking tee, and a denim jacket. She completed the look with red-framed sunshades and let her black hair fall around her face in a messy curl. She also hit a casual pose by laying on the set boxes with her leg up in the air.