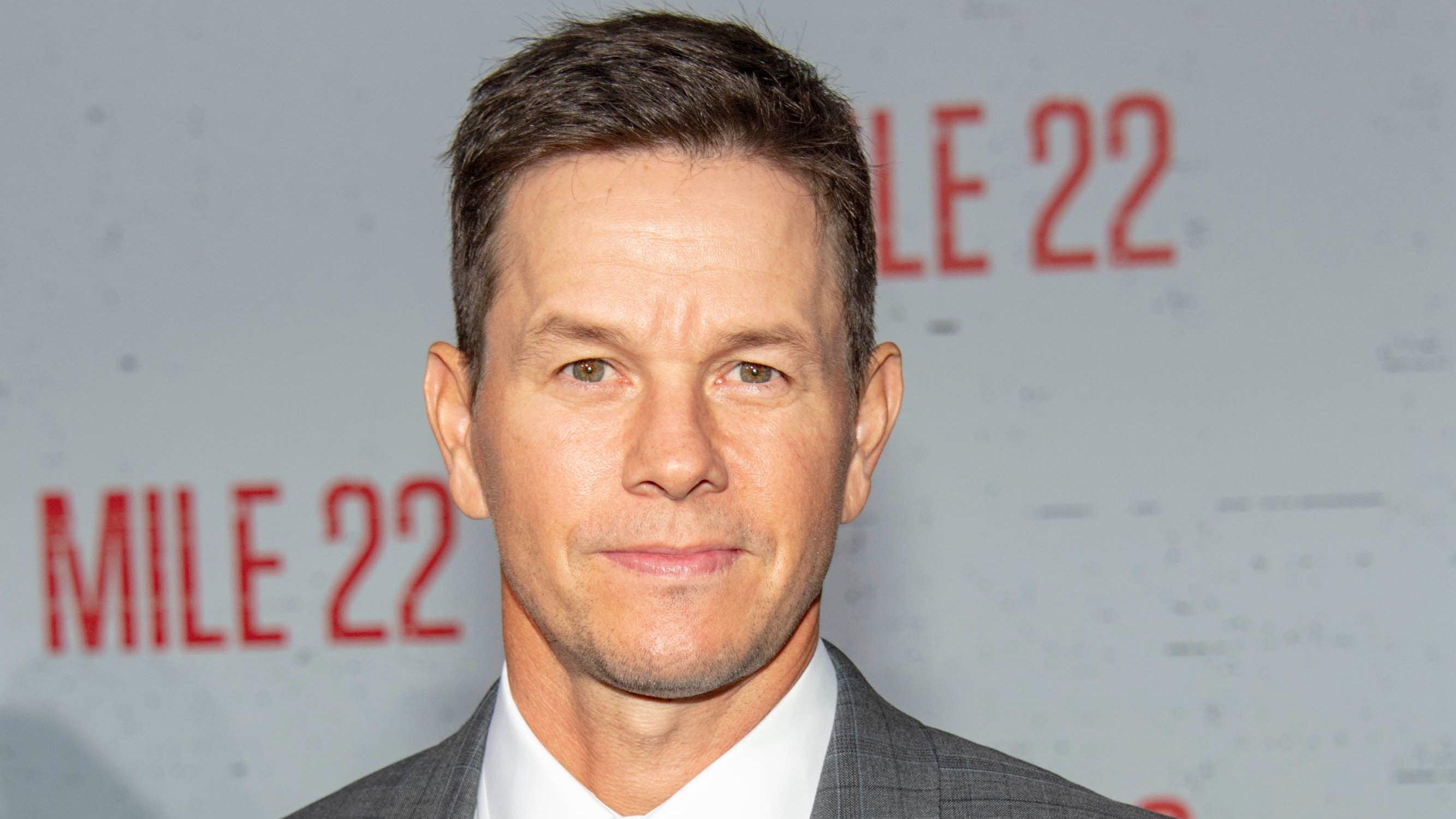 Inside Mark Wahlberg's Extravagant Beverly Hills Estate
Mark Wahlberg has just listed his modish European-style Beverly Hills mansion on the market for $87.5 million.
According to several sources, if the Transformer actor's mega-home were to sell soon, it would be the second-biggest sale in Southern California this year, behind the Bel Air, hilltop estate dubbed The One, which was auctioned off for $141 million last March.
The hefty price tag has more than decupled since he originally purchased the estate back in 2009. Wahlberg and his wife, Rhea Durham copped the 30,500 square feet North Beverly Park home for a mere $8.25 million. The multi-amenity property, featuring a golf course, skate park, wine cellar, home theatre, and grotto pool is listed as the seventh-largest house currently on the market in Los Angeles County.
Article continues below advertisement
State-Of-The-Art Touches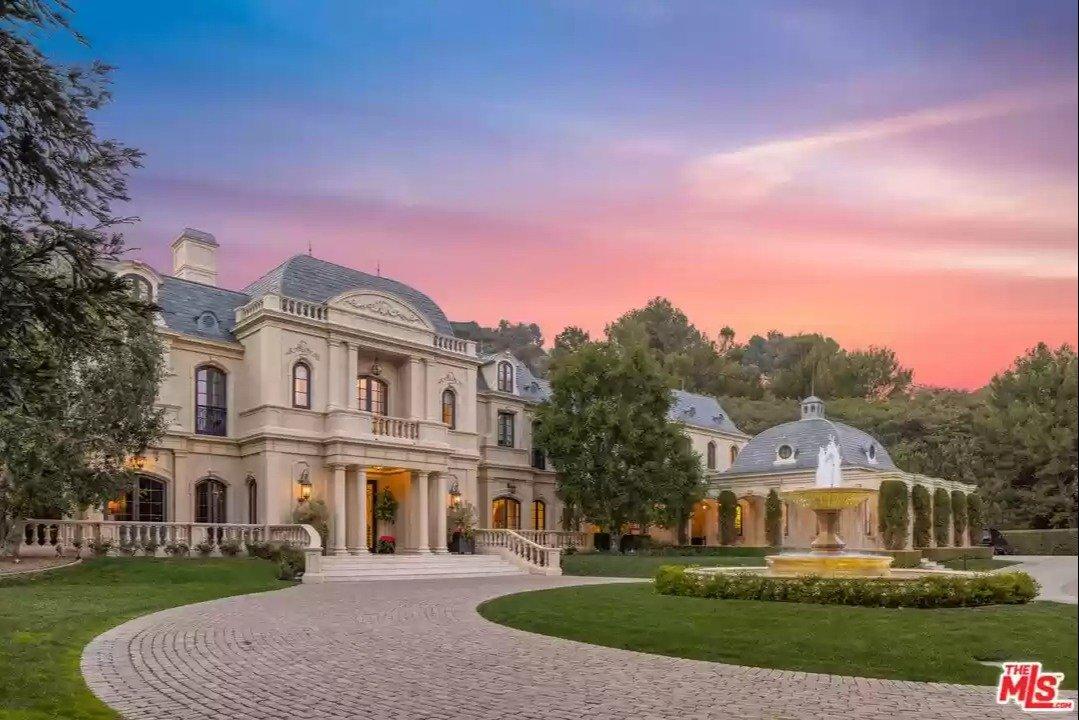 The Mile 22 actor recruited award-winning, high-end custom architect Richard Landry to design the lavish chateau-style manor that blends Old World architecture with ultra-modern designs. Landry has also designed mega homes for the likes of Tom Brady and Gisele Bundchen, Sugar Ray Leonard, Michael Bolton, and Rod Stewart.
In a 2015 profile, Landry recalled his collaboration with Wahlberg: "When he called me, he said, 'Richard, I've been following you for years. I'm so glad now you can do my house.'" Landry added, "What a nice guy. We had so much fun."
Thanks to Landry's vision, Wahlberg's home is quite the stately structure compared to other homes in the area. Unlike the large spans of boxy, modern-spec mansions, his place stands in a league of its own as a European-style manor.
The Experts Weigh In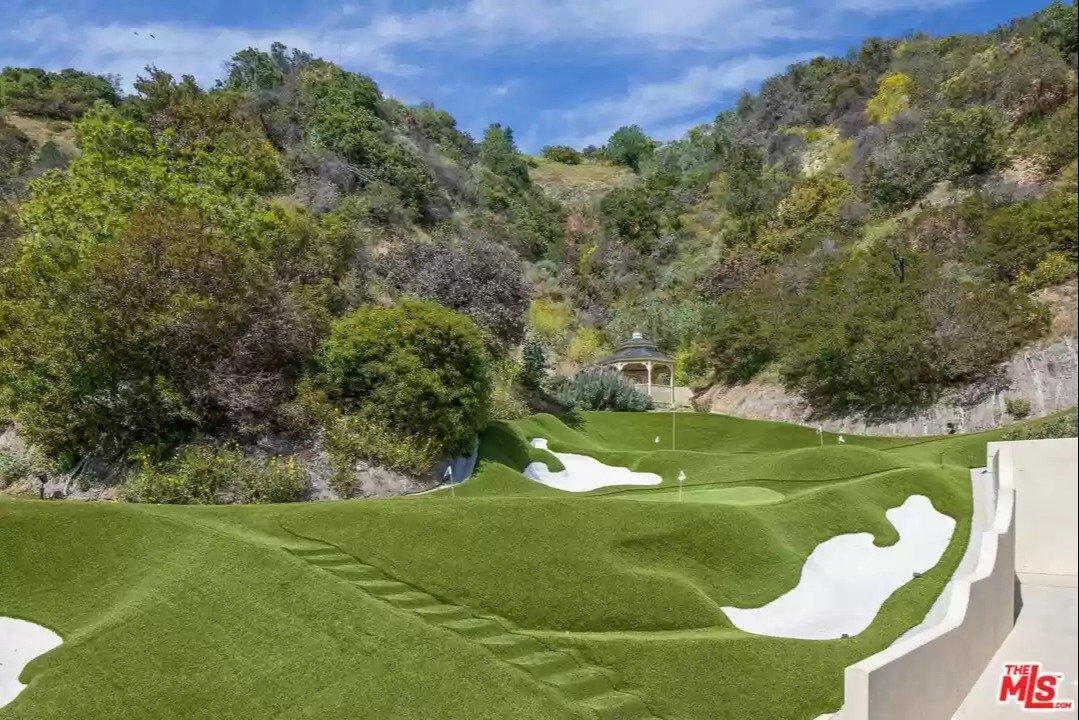 If you ask Coldwell Banker agent, Cara Ameer, who is licensed in both California and Florida, she says, "I do think the property will set a record for Beverly Park when it sells." Wahlberg has "amassed a tremendous amount of equity over a little more than a decade, especially over the last two years with the rapid acceleration of values during the pandemic real estate boom," she continued.
The compound is more than ideal and decked with the essential amenities for any celebrity's lifestyle, according to Ameer, you don't ever have to leave the mansion's grounds.
"Like many luxury celebrity estates, it is a mega-compound designed to be the ultimate hangout, or a secluded retreat when you need it to be," she said. "It checks all the boxes for the wealthy mogul who wants a self-contained estate."
With that said, Arvin Haddad with The Agency argued that Wahlberg's estate "lacks views." This massiveness and state-of-the-art cosmetics, on the other hand, are rather remarkable. "What it does have going for it is 30,000 square feet. It's truly a compound. He has all the bells and whistles that some of the [other] properties didn't have," Haddad added.
Article continues below advertisement
What's Special About Beverly Park?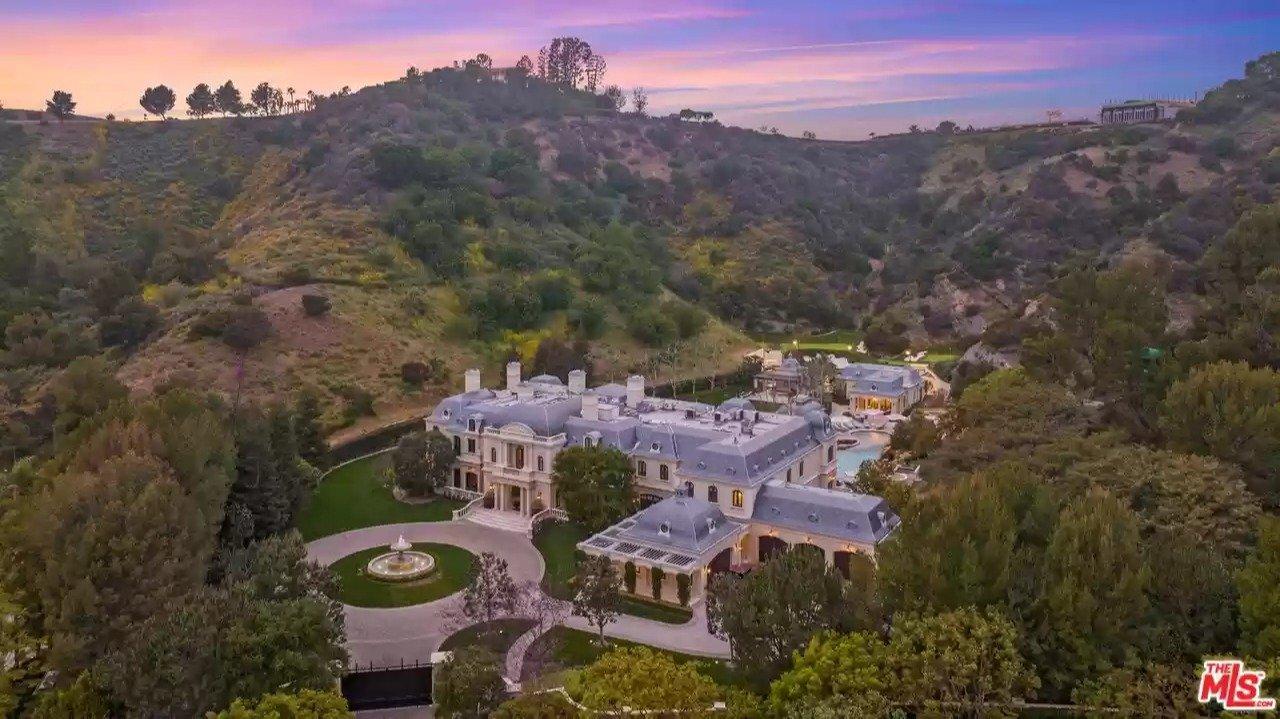 Beverly Park, Los Angeles is one of the richest and most exclusive neighborhoods in South California and is particularly known for its privacy and security - a celebrity's haven (well the private ones at least). The homes there list for sometimes 3 times the amount of Wahlberg's asking price.
In the world of celebs, Wahlberg's ambitious offer is nothing new among his kind. Sylvester Stallone's mansion, which was in the same Beverly Park community was listed for $110 million in February 2021 and eventually sold to Adele for $58 million.
Another mansion in the area; the so-called Villa Firenze, which debuted on the market with a highly-publicized $165 million list price, transferred for $51 million at auction. Also, kingpin Alec Gores sold his custom-built Beverly Park whopper for exactly $70 million, in what appears to have been an all-cash deal, according to The Wall Street Journal.
Let's Take A Look Inside Wahlberg's Chateau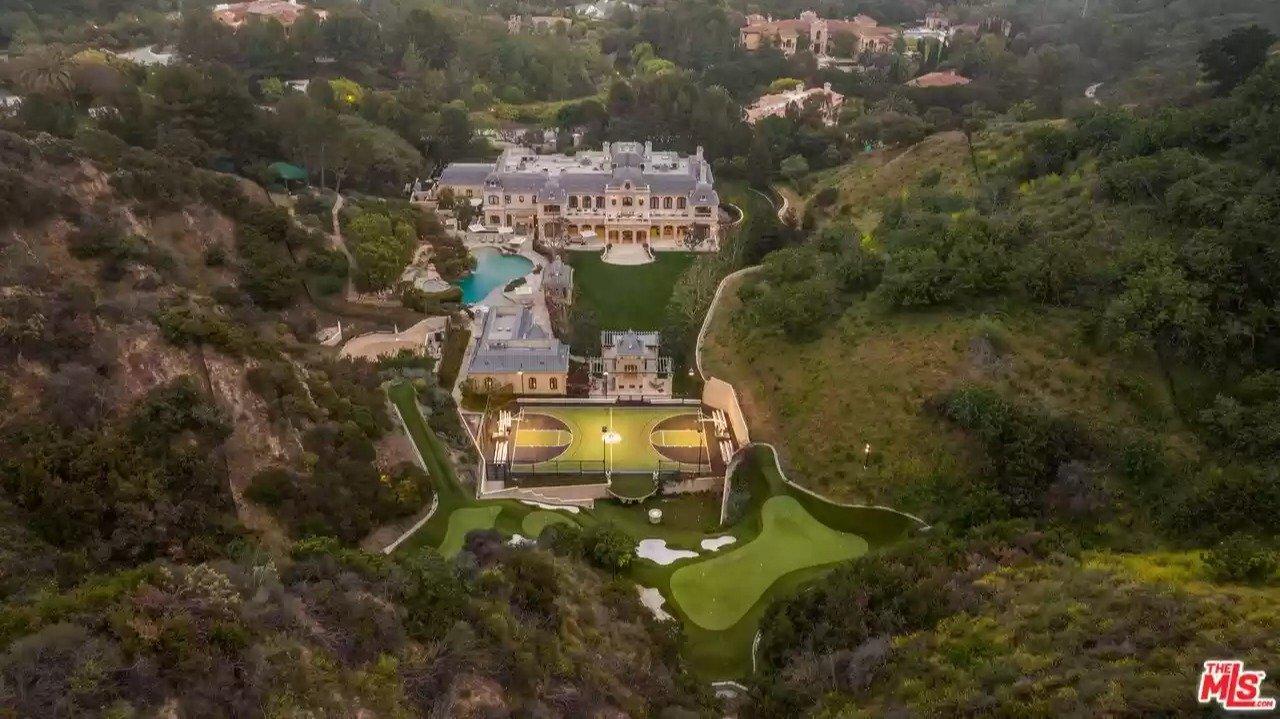 Walberg's chateau-style 30,500-square-foot estate in the gated community of North Beverly Park is nestled on a 6.2-acre lot. It features 12 bedrooms and 20 bathrooms, and lavish living spaces throughout a two-story floor plan.
Lavish Interiors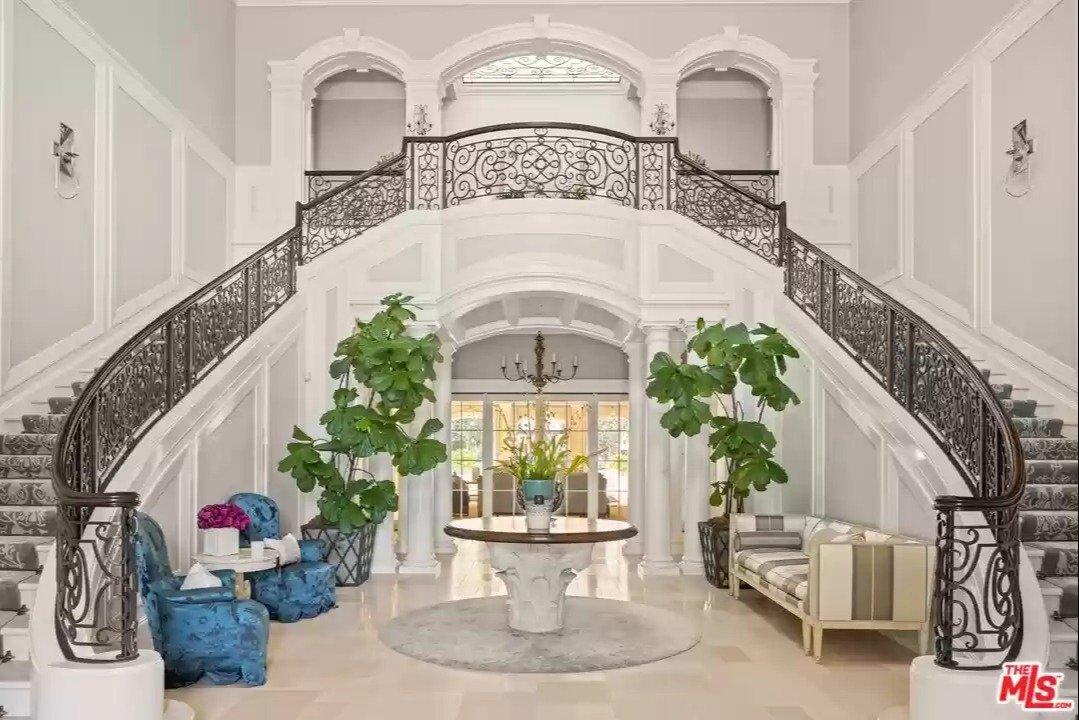 The mansion opens up to a two-story entryway and double, wrought-encased staircases.
Interior showpieces include several living spaces, dining rooms, and bedrooms with grand closet spaces, a double island kitchen, a two-story library/office, a home theater, a wine cellar with a wet bar, and a fully equipped gym. The landscaped grounds include huge lawns, a five-hole golf course, a tennis court, a grotto pool, and a guesthouse.