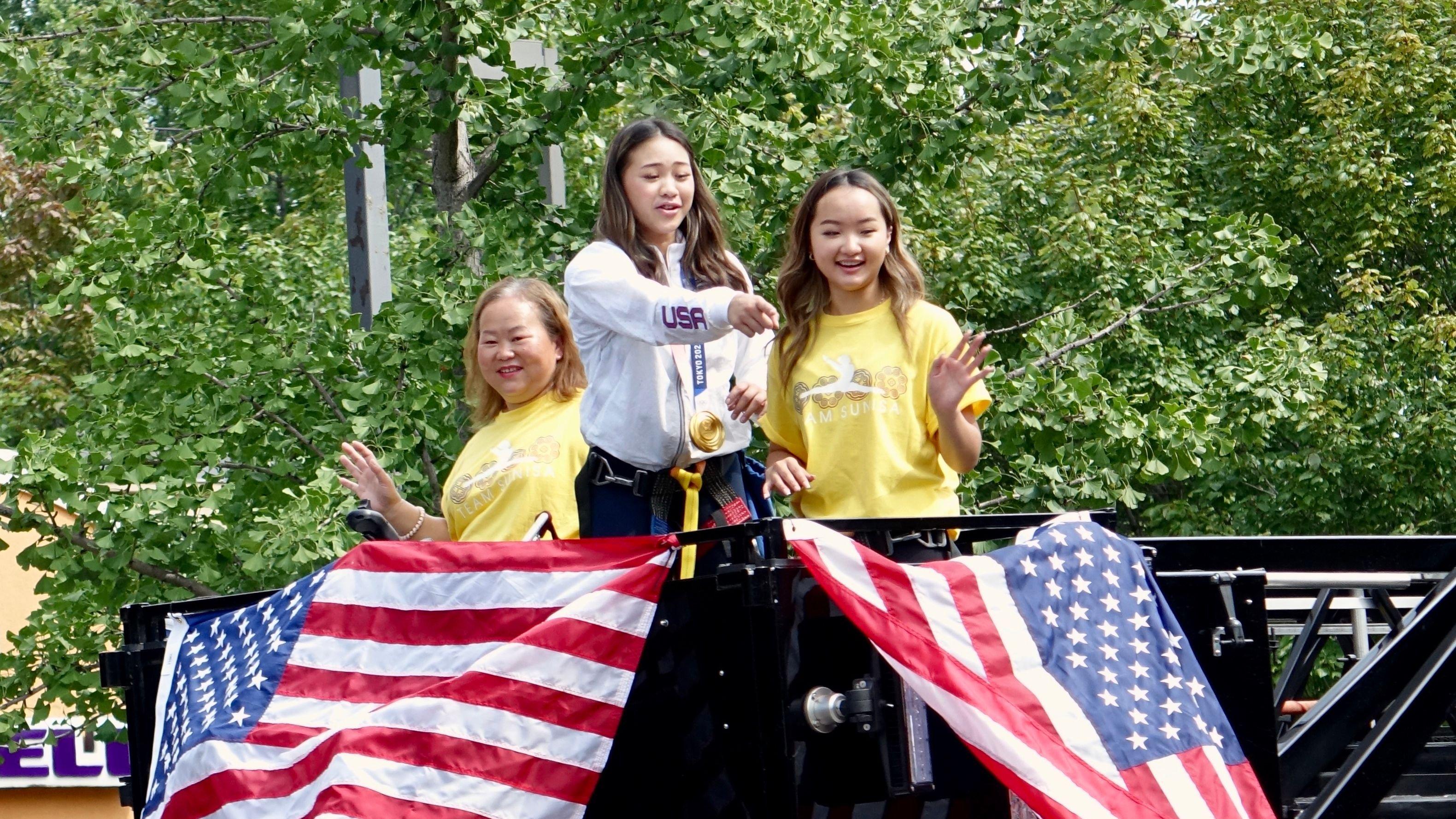 Suni Lee In Swimsuit Celebrates Making The Final Four At Nationals!
She won the Gold medal for Beam Title at the Nationals proving that she's an excellent gymnast internationally and at home. She won the NCAA beam title with a 9.9625! Almost perfect and enough to stand at the center of the podium.
Article continues below advertisement
Big Smiles For The Final Four
The Olympian celebrated her team's qualification with a personal picture showing her in her uniform for her 1.7 million Instagram audience. Suni gestured her arm in the air like she had just balanced a beam and smiled at the camera, flaunting her thick toned thighs in a sitting posture.
Big smiles for the final four, she wrote.
-
The winning uniform featured a white top and navy blue lower body with a diamante embellishment at the midriff. Suni styled her black hair in a neat bun, typical of her competition loo, but it's not clear if she wore her usual white ankle socks.
Article continues below advertisement
An Impressive Beam Balance
Suni's balancing act impressed the commentator, who praised her technique, saying she's light on her feet hence her graceful performance. In the third slide of the pictures below, Suni hit her signature mid-air split, flaunting her toned muscles from glutes to thighs and legs. She makes it look so easy.
Although she faced stiff competition from another former USA Team gymnast Trinity Thomas, Suni held her own. After clearing Lee on the floor, Thomas won the all-around title, but Sunni still managed to bring the medal home.
Team Auburn Is Gliding To The Finals
NBC Sports reports that Suni has a big decision to make at the closing of the year because she has the option to renew her commitment to Auburn or return to the professional world of gymnastics. Meanwhile, she celebrated with her team when they learned of their advancement to the next level. The ladies were all smiles, while some were shocked because Auburn hadn't done so well recently.
Suni Made An Unquantifiable Contribution To The Team
Before the season started, Coach Jeff Graba said
Our team goal is to be there on the final night of the national championship. A Final Four team.
-
He also acknowledged Suni's contribution to the team, saying no amount of awards would ever quantify what she did.