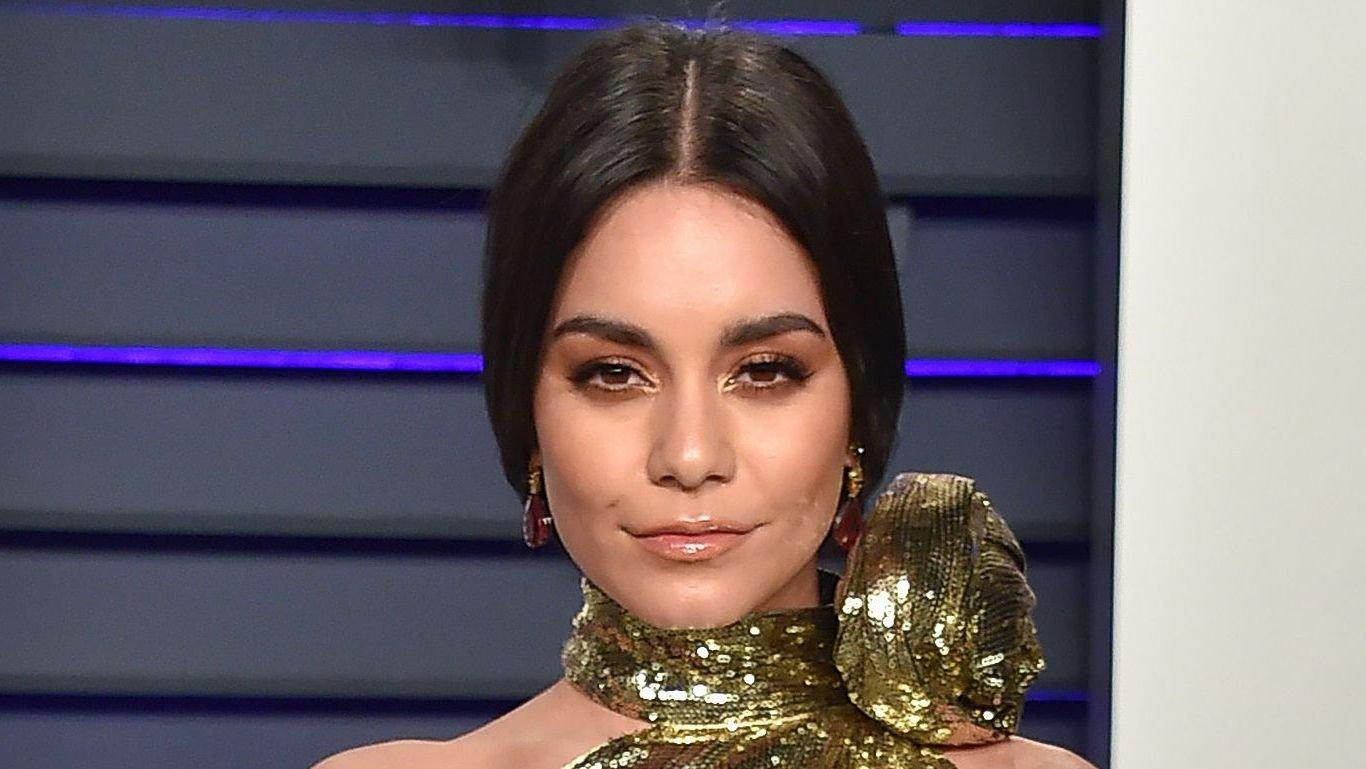 Vanessa Hudgens Poses In Mugler Alongside Darla
Shopping Antique and Vintage pieces is a pass-time for some people, and Vanessa Hudgens is part of that fold. The actress shares her love for vintage fashion with her Instagram audience of almost 45 million followers, from the hair to the makeup and the entire aesthetic. She found a vintage Mugler dress shopping in the Aralda Vintage store. The figure-hugging black dress had a plunging V-neckline with an Ivory silk off-shoulder mesh top. She had a special guest in the dressing room as she tried her gown on - her pet dog Darla.
Article continues below advertisement
How Vanessa And Darla Met
Vanessa got Darla years ago when she was still dating Austin Butler. She revealed to Just Jared Jr. that the pup was a rescue passed on from his mother. In a touching anecdote, she said,
What happened is that my boyfriend's mom lived in an apartment building and, in the thick of summer, day in and day out, she would see, on her neighbor's balcony, a little dog. Finally, she knocked on their door and was like, 'If you guys can't take care of the dog, let me take care of it,' and they gave her the dog. So, when she passed away, me and Austin took Darla in, and she's just been our little angel.
-
Article continues below advertisement
The Best Kept Secrets
One enthusiastic fan in the comments said, "The way she's looking at you is so me," while others wanted to know where she got her gorgeous dress but Vanessa remained tight-lipped.
Playing With Mama
Darla is a mixed breed poodle pup with white fur that loves following the actress everywhere (when she allows). When she and Butler broke up, she kept the dog and continued to raise her alongside her new boyfriend, Cole Tucker. Darla is also in Dog fashion heaven with her owner as they play dress-up together occasionally. Mirror selfies and random pictures are just the tip of the iceberg of their love story.
Vintage Lover
Vanessa's love for Vintage and Classic styles influenced her collection with Fabletics, as the pieces in her collection are reminiscent of a cool Nineties Summer. She even alluded to that much in a recent caption, asking her followers, "It's giving 90's glam, amirite? ✨😍" then she added, "this is one of my favorite pieces from my Sun-Daze collection."
It's little wonder the mini halter-neck blush dress is one of her favorite pieces from the Fabletics collection since it looks like something out of a 90s ad.