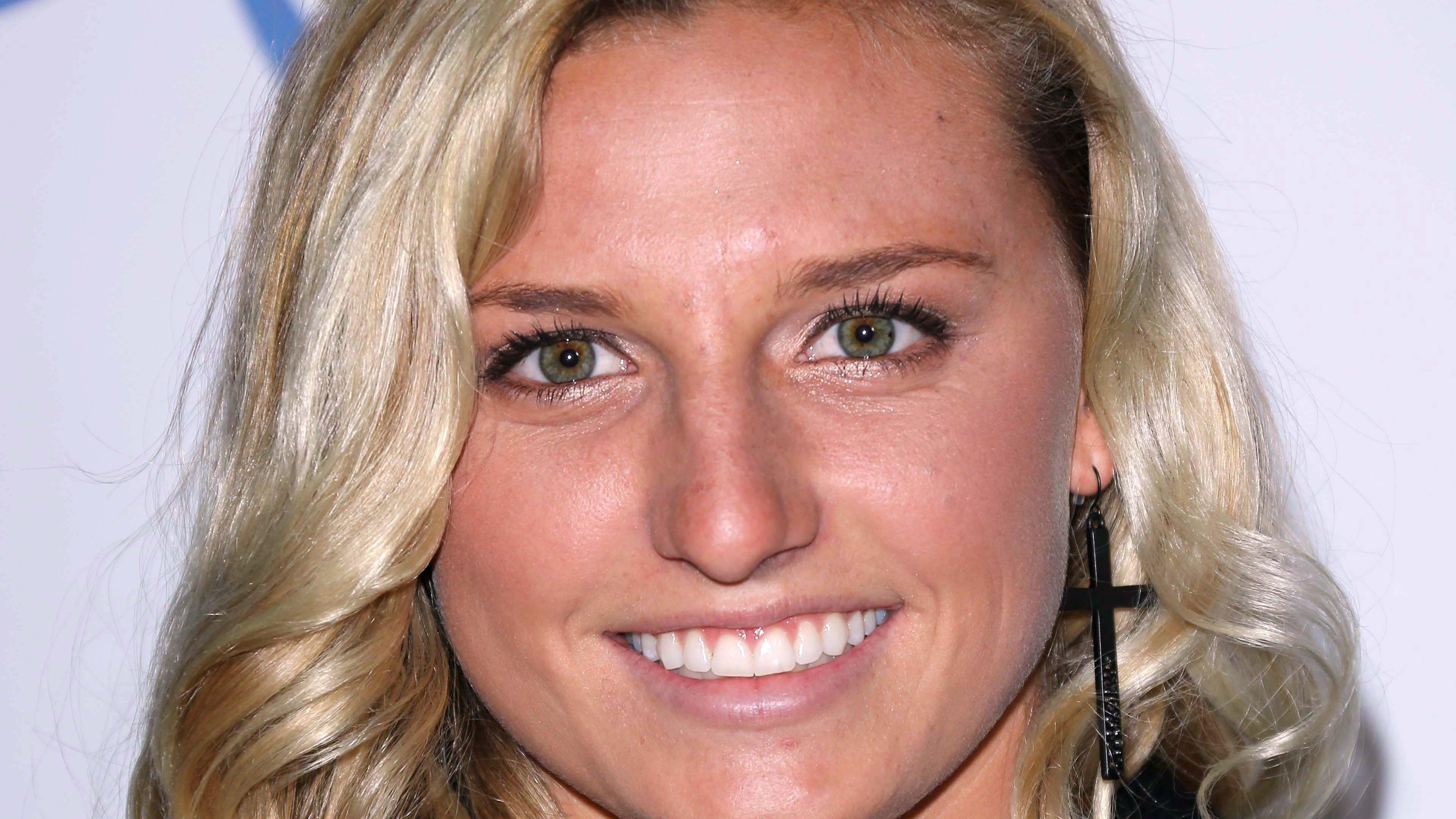 Surfer Lakey Peterson Shows Off Swimsuit 'For The Win'
Professional surfer Lakey Peterson loves the beach as a typical Santa Barbara native. As a surfer, she had worn various types of bikinis right from when she started surfing as a child. Though she is always seen in swimsuits, her 357k fans cannot have enough of the surfers' amazing bikini looks. The pro surfer constantly kept her fans updated on her surfing career and amazing bikini looks.
Article continues below advertisement
'One-Piece For The Win'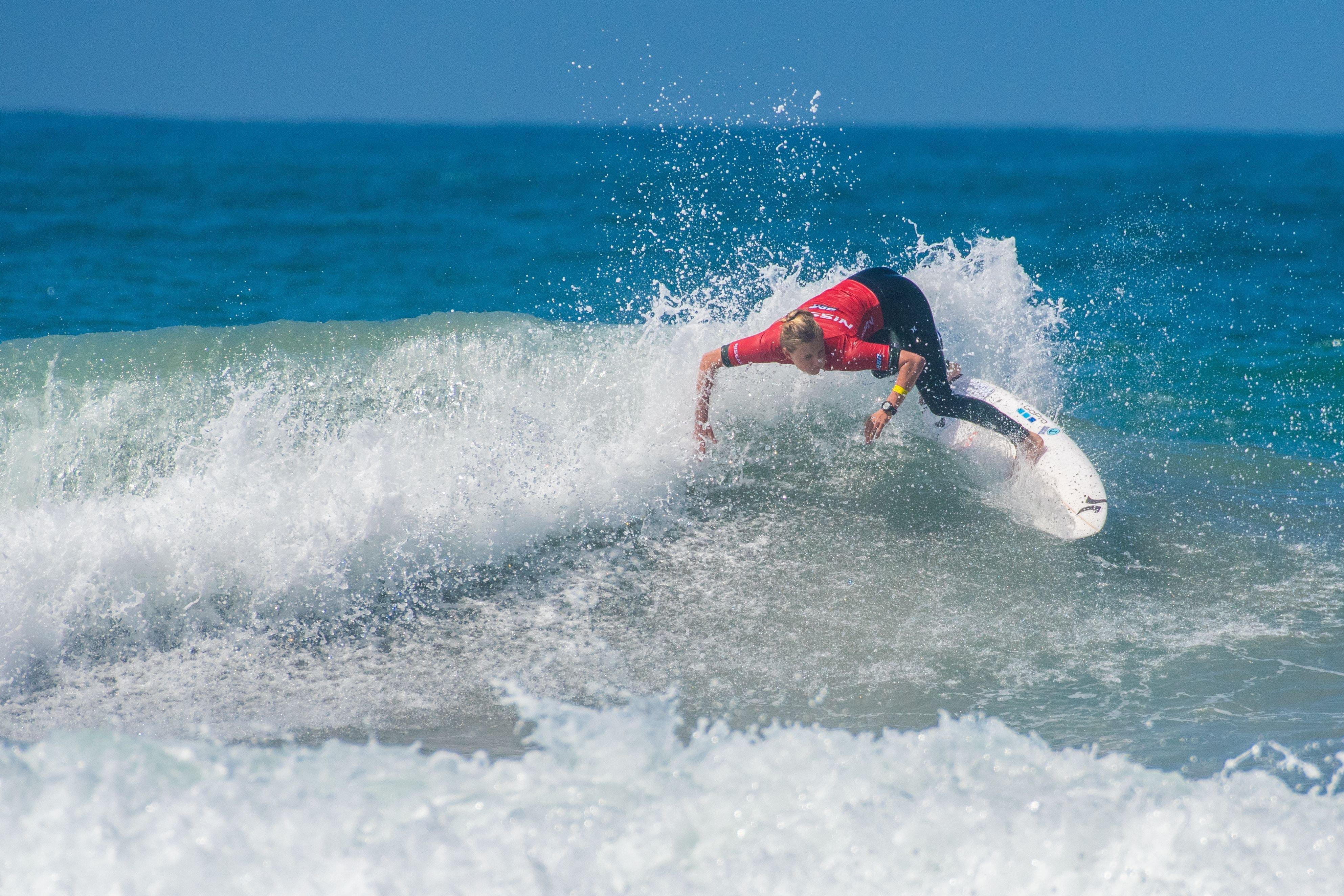 Whether rocking a one-piece or two-piece bikini, the Santa Barbara native surfer knew all the tricks to look stunning in them all. The skilled surfer shared with her Instagram fans another beautiful look in a bikini. She was wearing a striped one-piece swimsuit with a low-cut neck. With a blue skating board held by her side, she gave a simple standing pose. The wavy blonde surfer looked lovely and captioned the post:
'One-piece For The Win'.
-
Cabo Bikini View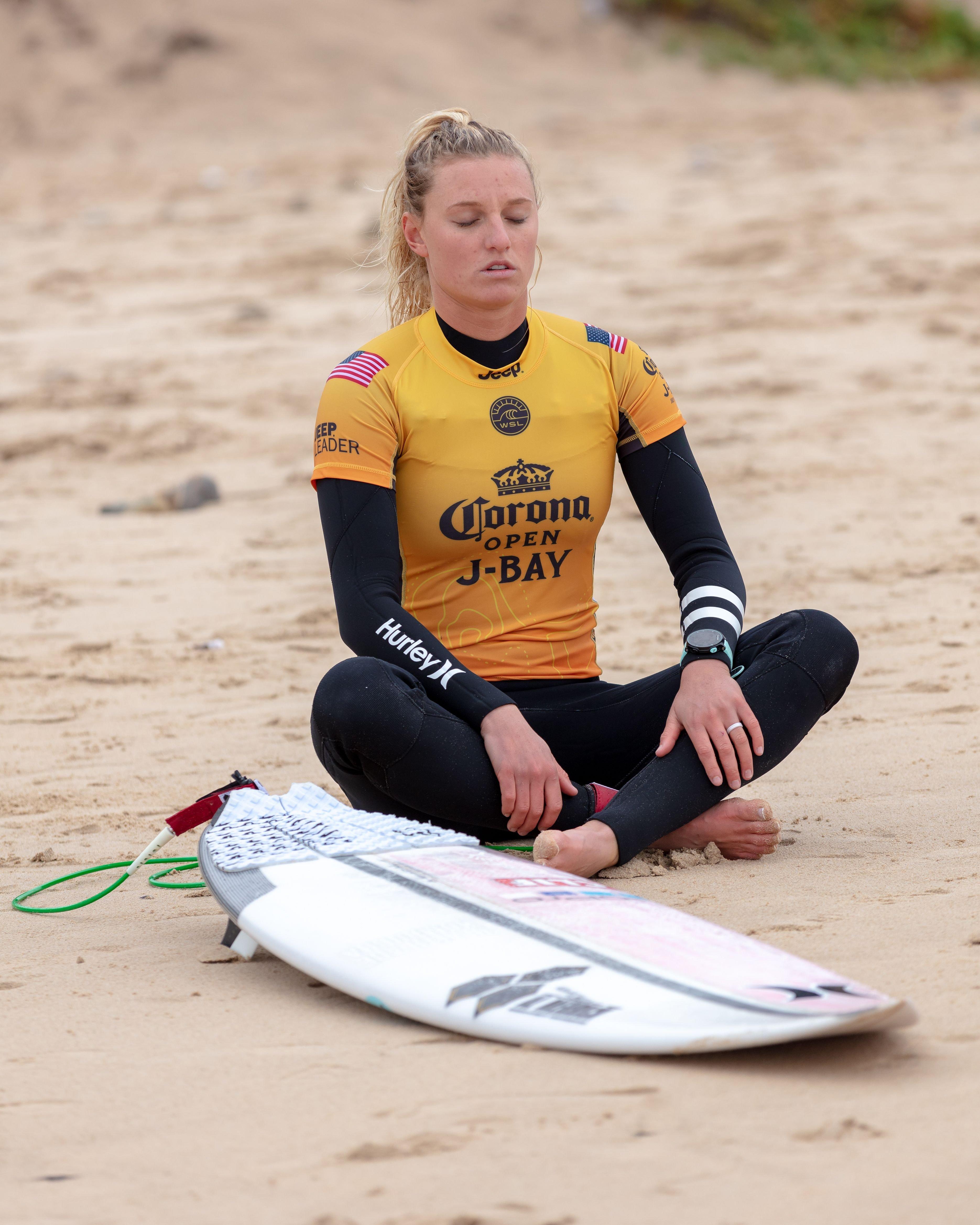 Constantly engaging eager fans through her surfing career on Instagram and YouTube page, the American surfer posted a morning bikini sun-kissed view in Cabo. The athlete, who revels in 'happy hours', was rocking a two-piece black and white striped bikini with a sun protection hat. She was holding a pink surfboard and stood by the beach as the morning sun rays shined on her trim figure. A ton of love emojis flooded the comment section by fans.
Article continues below advertisement
Workout And Diet Tips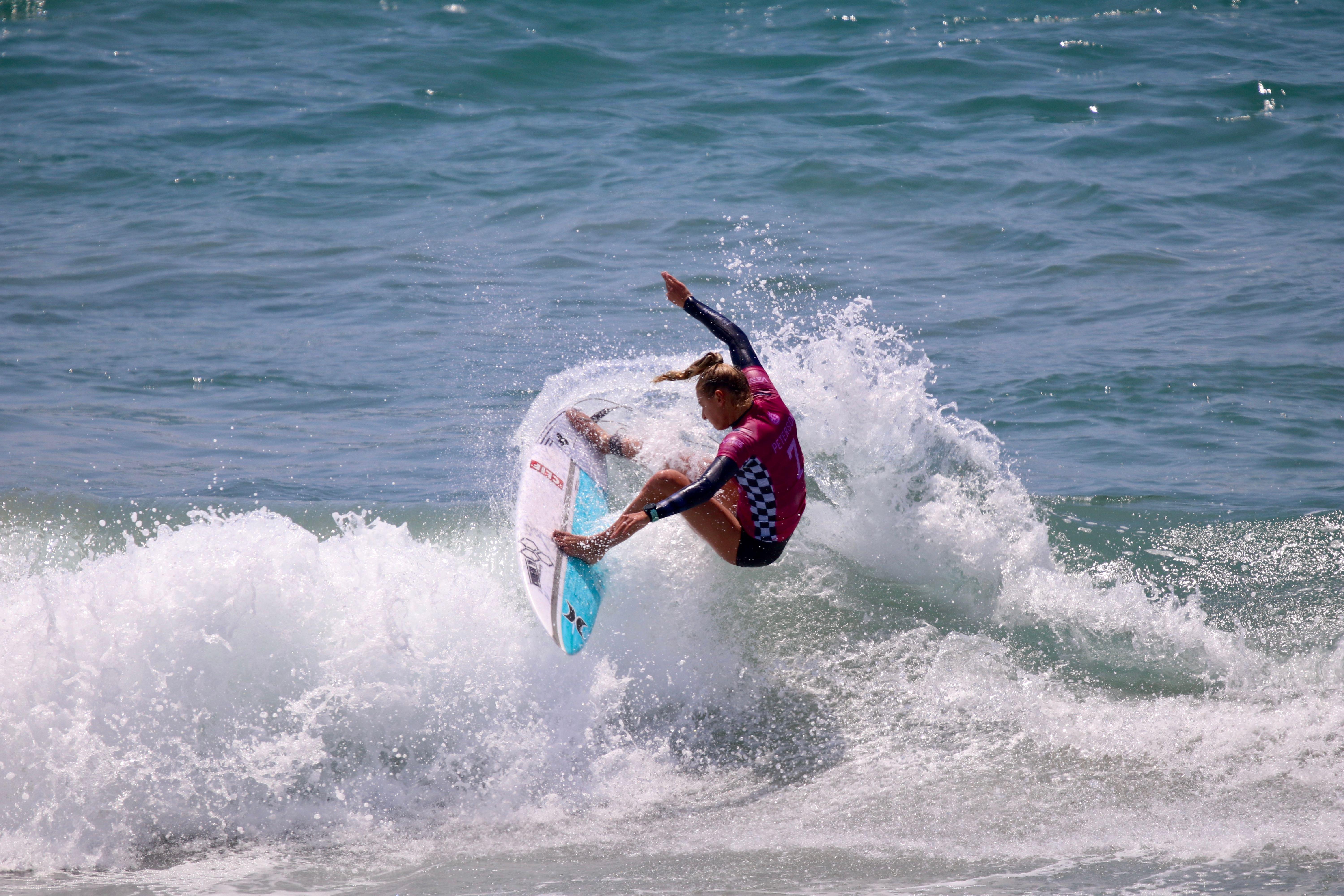 Peterson is ranked #1 by the World Surf League, which is the highest level of women's surfing. She is also ranked no six on the ASP Women's World Ranking. All these rankings came with a price of consistent workouts and maintaining a healthy diet. The pro surfer shared her workout and diet tips with Inertia. She had foundation training, which helped straighten the lower back muscles. This exercise could be done even when brushing your teeth. It enabled better balance and strength. Her diet featured a balance of fats, protein, and crabs.
Mental And Health Strength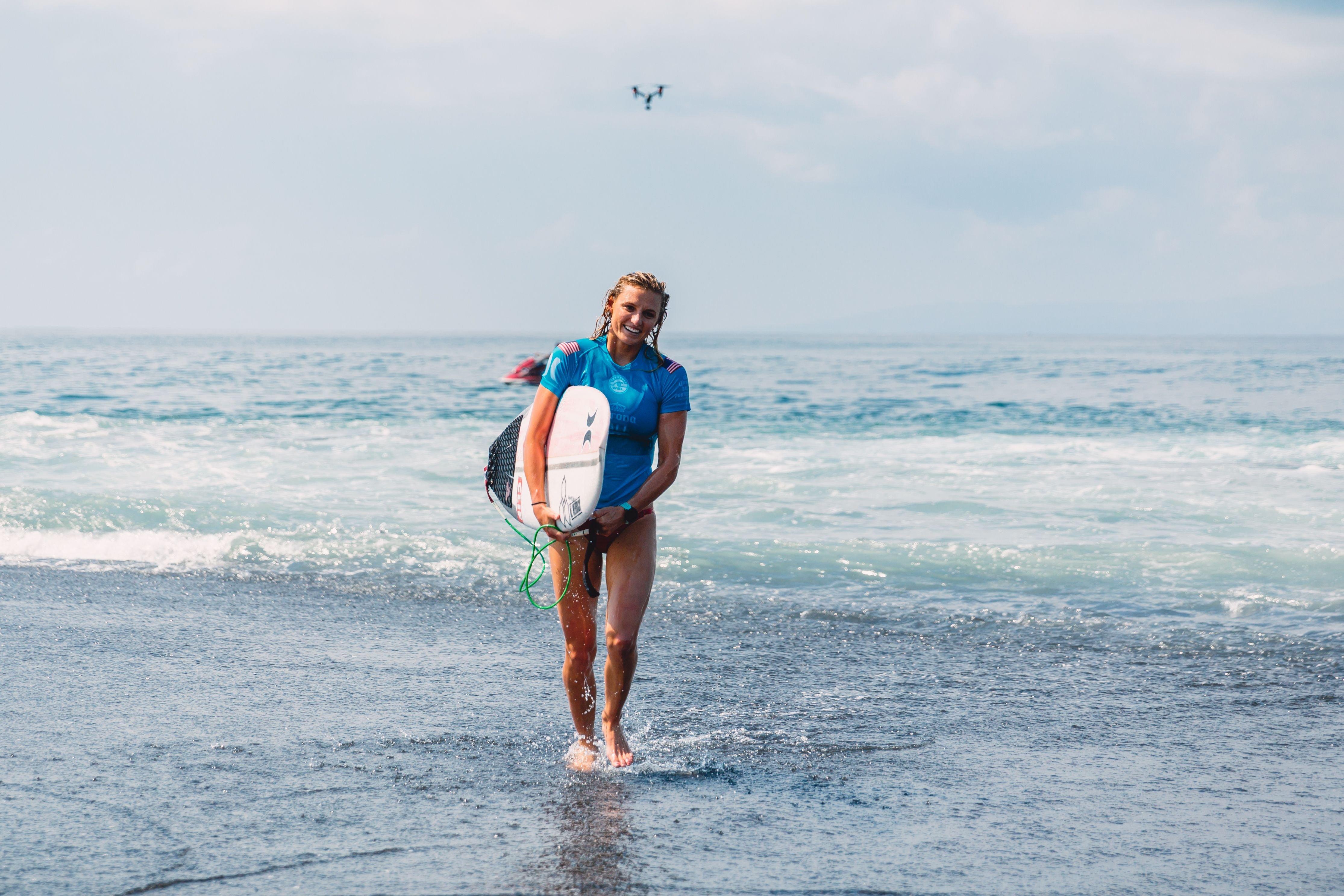 Injuries in the athletic field were hard to avoid. Lakey had her share when she had an ankle injury in 2016. This made her embrace more gratitude towards everyday life and appreciate the days she did not sustain any injuries. This attitude and mindset helped her maintain a healthy mental positivity which has yielded many positive results. The surfer was able to figure out everybody had a different body type, so instead of trying to be like someone else, she focused on listening to what her body wants and avoiding what it does not want. This helped in enhancing her mental and health strength.