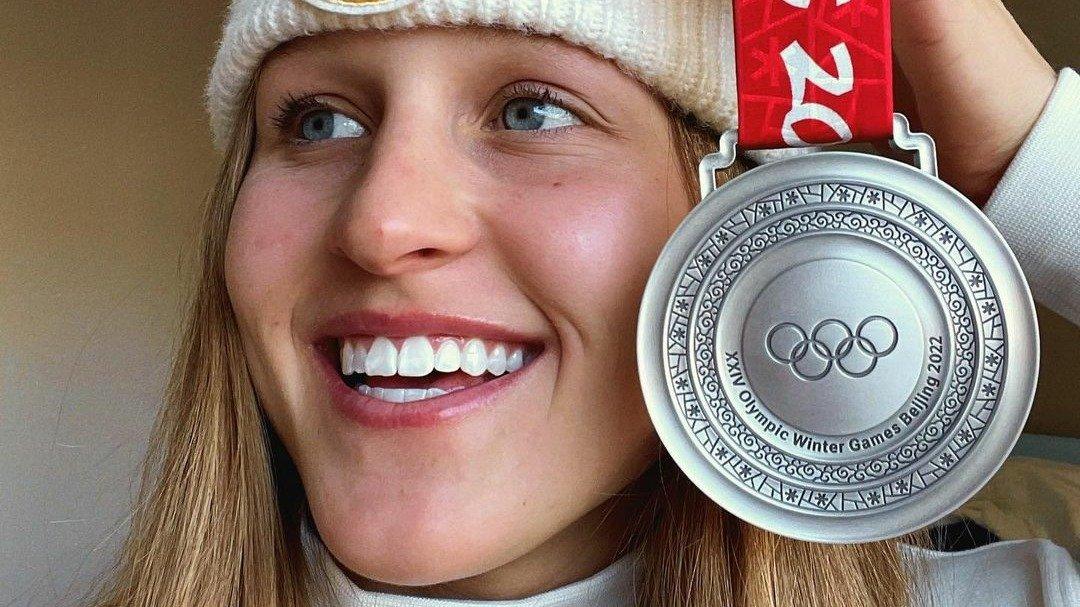 Julia Marino In Bikini Cuddles Pet
Olympic silver medalist Julia Marino, 24, shares her love for the beach with her 50,000-plus Instagram followers. The American snowboarder is currently on a cross-country trip with her pet dogs after enjoying a snowy trip and receiving an award from her hometown, Westport, Connecticut. Before then, Julia spent most of her Summer last year and the year before, as is customary for her, at the beach in Maine. Despite her newfound fame, she remains down-to-earth and approachable endearing her to the natives of her hometown.
Article continues below advertisement
Beach Time In Her Favorite Hat
The Olympic athlete never forgets to wear her face cap regardless of the bikini she's putting on. It may have a sentimental value, so she never misses a chance to wear it on her beach trips. She also takes her pet pooch along on her summery adventures, and they have the most fun together. While Julia's pooch stole the attention in her post, some fans couldn't help but notice her bulging biceps. Leon Vokensperger even commented, "That Bicep tho," while another user said, "[I'm] not sure which one is the cutest."
Hiking With Her Pooches
The Olympian also goes hiking with her pet and carries him when he tires from climbing uphill. She got the pooch in 2018 and he has been with her ever since.
Julia added another dog to her family and now the trio go hiking together. According to Forbes, when news broke that she was riding at Copper, alongside fellow Olympian Red Gerard, fans trooped to the trail.
Article continues below advertisement
Julia's Reaction To Fame
Julia said, It's definitely cool to be recognized and acknowledged by people, to know that people are tuning in to watch and all the support that I'm getting from friends, family, and fans... Obviously I've never had that heavy of a following, so it's just really cool to know that people are watching.
-
Her follower count increased following her silver medal win but she remains the same Julia Marino from Connecticut. She ended her statement saying,
I just try to remind myself that there's people out there that look up to me and just try to be the best version of myself—for them and for myself.
-
Family Time At The Beach
She visited the beach in Maine with her family wearing her famous hat and showing off her snowboard-toned body. She wore a mismatched bikini featuring a red top and orange bottom while she let her curly hair sit on her shoulders.