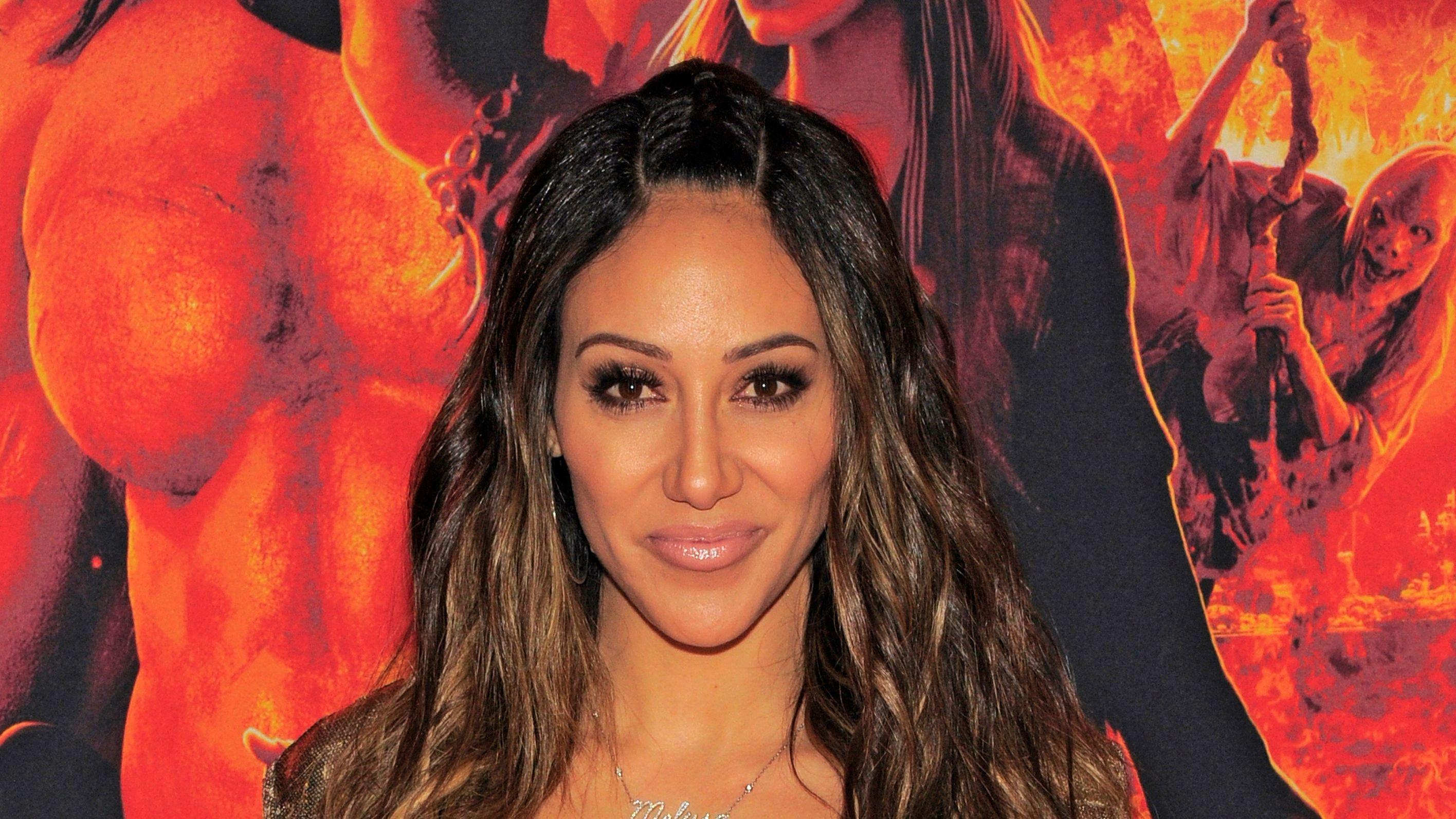 Melissa Gorga Stuns In Gold Cut-Out Dress At 'RHONJ' Reunion
Real Housewives Of New Jersey's Melissa Gorga is the topic on everyone's lips after attending the Season 12 reunion dripped in Gold. The mother of three bared a lot of skin in a sparkling gold cut-out dress from the American brand Bronx and Banco.
She attended the fashion house's show in New York during Fashion Week and stunned in a feathery cropped top and shimmery see-through maxi skirt two-piece set. Granted, the theme for the Reunion was Gold, but Melissa and Dolores Catania were the only two that stood out amongst fashion enthusiasts.
Article continues below advertisement
Melissa Flaunts Skin In Bronx And Banco
E! listed Melissa at the top of its Best Dressed reunion looks. She wore a mono-sleeve asymmetrical Gold dress with a wide cut-out at the mid-riff, giving it an illusion of a two-piece cropped top and skirt set. Three-link chains held her blouse in place on the side, while the skirt had a diagonal hemline making it short on one side and midi on the other.
Melissa, 43, topped off her dripping gold dress with more gold jewelry pieces and strappy Schutz Gold Sandals. Then she completed the exquisite look with a sleeked, straight blunt cut.
Fans Vote Melissa Best Dressed
Fans couldn't stop gushing over Melissa's classy and subtle look, especially her sleek and shiny blunt-cut hair. Morga now boasts 2.5 million followers on Instagram. The consensus worldwide was that she took the crown for the best dressed alongside Dolores Catania. Melissa has NYC hairstylist Nathan Juergensen (Nicky Hilton's stylist) to thank for her show-stopping hair.
Here are some of the comments on Bravo TV's Instagram post.
Melissa took the caaaaaake with her look🔥🔥🔥 keep it on display all day honey!
-
Melissa looks SO GOOD 🔥
-
i am LOVING melissas hair
-
Article continues below advertisement
All Those Glitters...
Celebrity makeup artist Kasey Adam Spickard did Melissa's makeup, and he chose a smoky eyeshadow plus nude lipgloss look to compliment her already loud dress. While the 43-year-old sure arrested everyone's attention with her shiny look, she made sure to remind us that "All that glitters is not always gold" in her caption and also warned fans about what to expect asking,
You ready for one of the craziest reunions of all time?
-
Did Joe Gorga Quit?
Page Six revealed in an exclusive that Joe Gorga quit the show at the end of the reunion because of his fight with niece Gia Giudice during the season. The same sources also revealed Gia wasn't present at the reunion show as tensions still exist between both families.