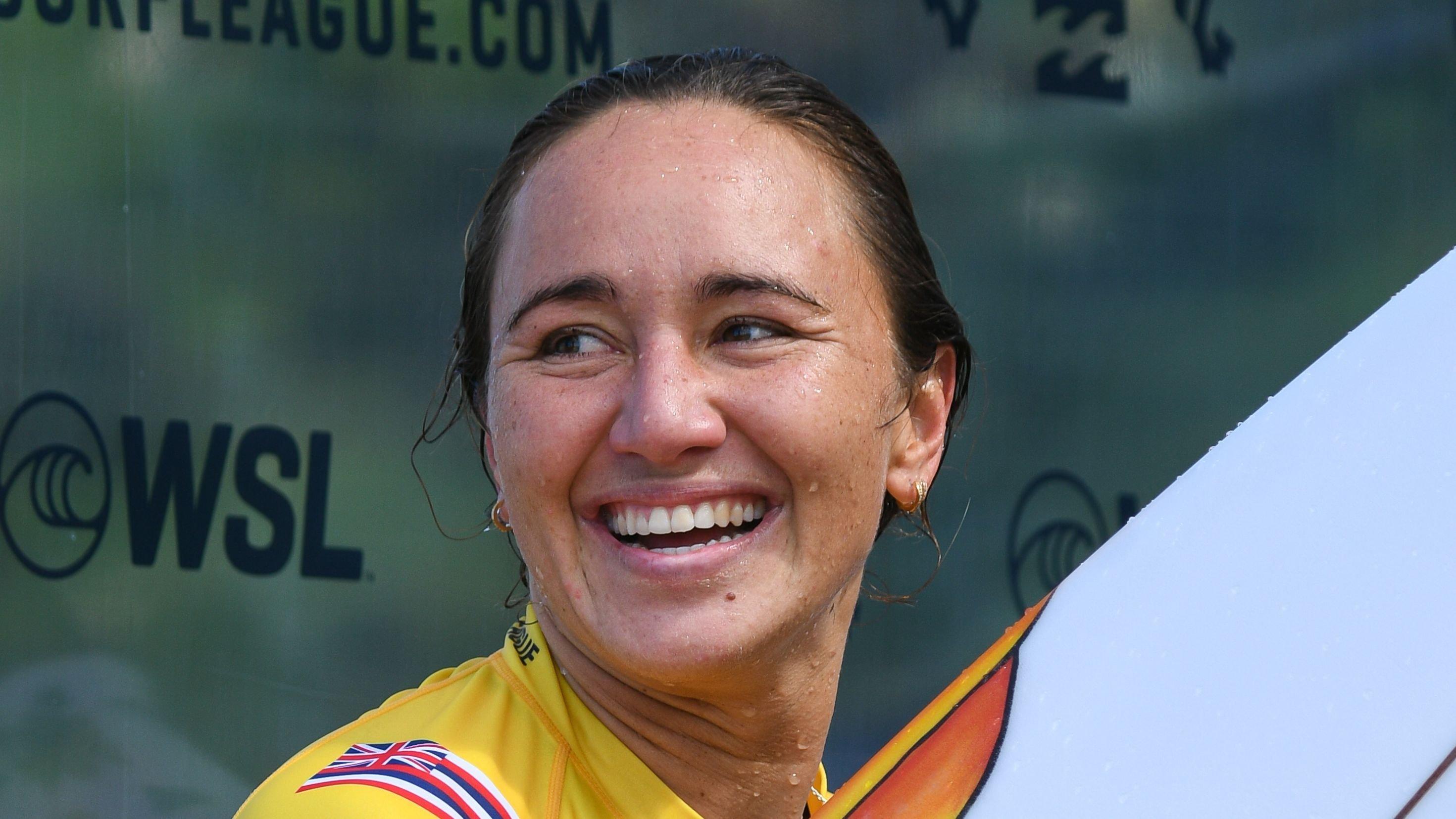 4 Times Surfer Carissa Moore Inspired In Swimsuits
Carissa Moore, a five-time Olympic champion, is known for championing not only professional surfing but also confidence and beauty.
The 29-year-old surfer, who is big on body positivity, storms the waves skillfully while still flaunting her incredible body in stylish swimsuits.
Carissa always seeks to inspire numerous fans with her bikini snaps and videos, and they always comment on her posts.
Check out the times Carissa has stunned in bikinis.
Article continues below advertisement
Carissa Displays Confidence And Beauty In Black Bikini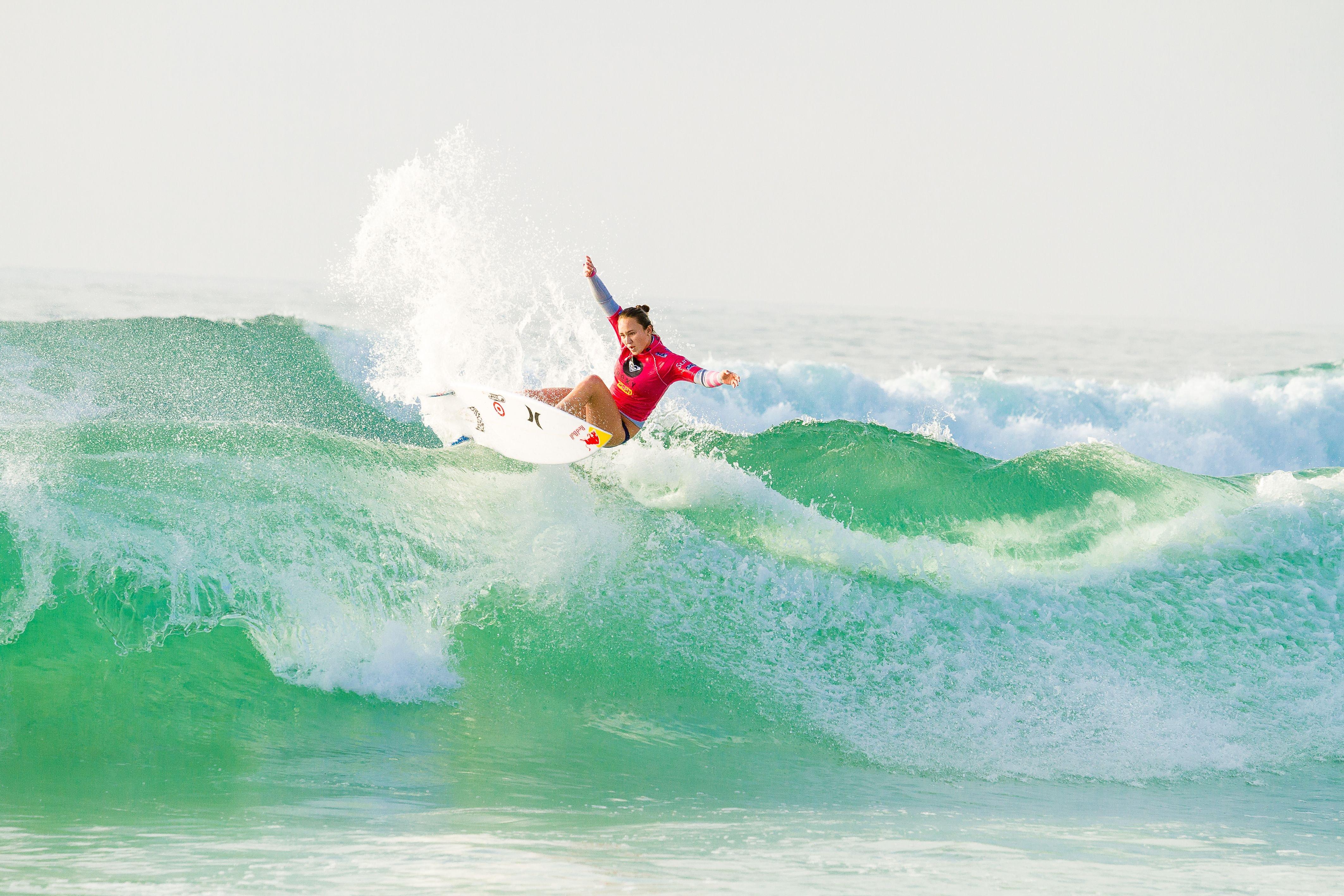 On November 16, 2021, the 2021 World Surf League Women's World Tour Champion confidently posed for a snapshot in a black bikini.
In the photo, one of her hands was on her waist while she looked straight into the camera. Her blonde tresses flew into the air beautifully. The surfer had her fans gushing over the photo, which gave a good view of her gorgeous body.
Carissa's Fans Appreciate Her Beauty
The surfer's stunning photo attracted many lovely and appreciative comments from her Instagram fans.
Carissa has been vocal about the dangers of body image obsession in this era, where female athletes are often appreciated for their fit bodies rather than their sporting abilities.
As a result, each time the surfer dons a bathing suit, her fans see more than just a fantastic body and praise her for being an inspiration to younger surfers.
One fan commented, "Thanks for being so real."
"I see more soul here than body," commented another fan.
"So beautiful in & out! Thanks for being such an inspiration and positive role model to our granddaughter😍," gushed an inspired fan.
Article continues below advertisement
A Surfer And Her Furry Friends
The American star surfer loves the beach and knows how to enjoy her time there even when she is not surfing.
On July 10, 2021, Carissa uploaded photos of her and her pups having a great time at the beach.
The surfer was clad in a colorful swimsuit. She held onto her surfboard while she played with her furry friends.
She captioned the post, "Perfect day for a beach day with the pups."
Looking Forward To The Weekend
Carissa uploaded a picture that showed her excitement as she looked forward to her weekend. The snapshot showed her laughing cheerfully while clad in a two-piece bikini with palm leaves illustrations.
She captioned the photo, "It's Aloha Friday! Looking forward to fun in the sun and lots of water time this weekend in my new @moorealoha X @hurleywomen swim🙊☺️🤙."
Carissa Has Abs For Days
Carissa put her abs and beautiful skin on full display as she donned a red two-piece bikini. She posed in the water with one of her hands on her surfboard. The beautiful diva accessorized her look with a silver necklace and bangles. She looked absolutely gorgeous. Lots of lovely comments from her fans flooded the comment section.
Carissa continues to champion body positivity with her social media posts and actions. Her fans love her for doing that and will undoubtedly continue to support her every move.