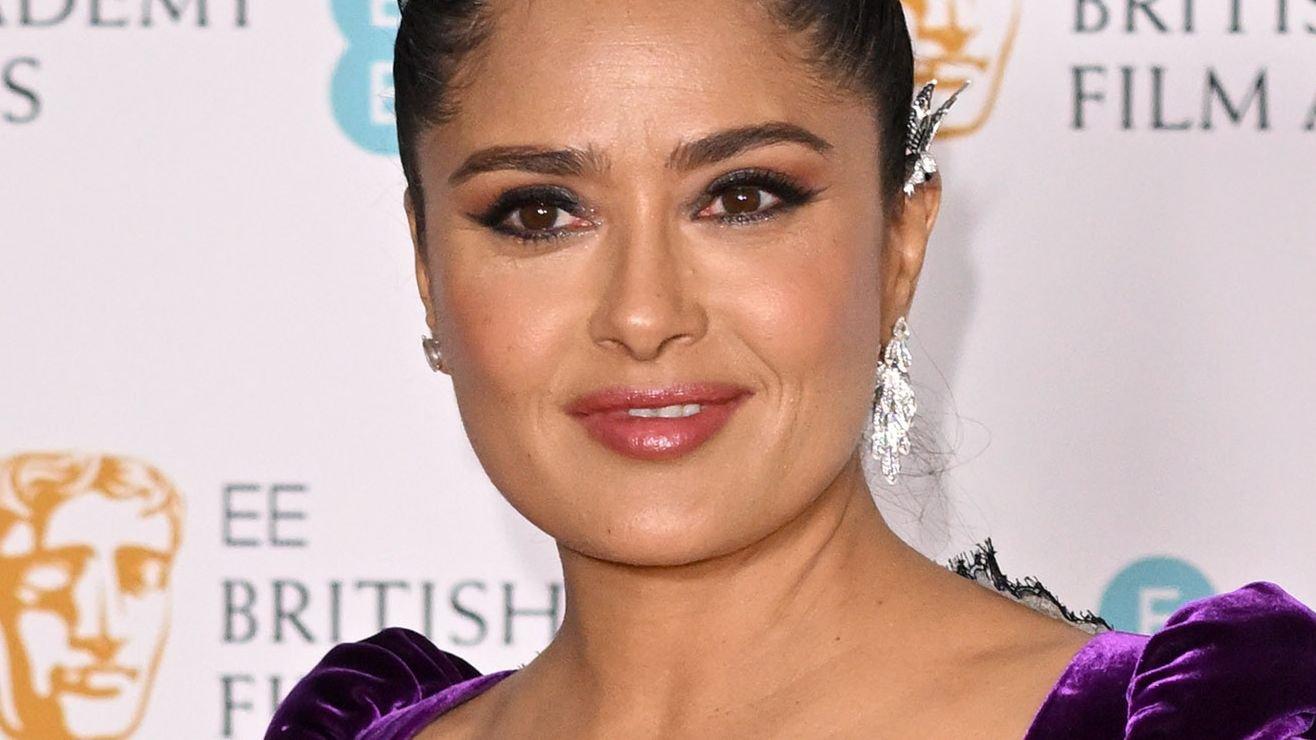 Salma Hayek In Bikini Celebrates National Water Day
Salma Hayek thrilled her 20 million+ Instagram followers as she honored a special day back in March. The MCU actress, 55, updated her account towards the end of last month while enjoying a cove dip and bikini-clad, delighting her army of fans while celebrating National Water Day.
Salma was giving the nod to planet Earth as she soaked up nature, and the cleavage display likely also contributed to the 480,000+ likes left. Actresses Vanessa Hudgens and Jennifer Aniston even dropped by to leave a like.
Article continues below advertisement
Stuns For National Water Day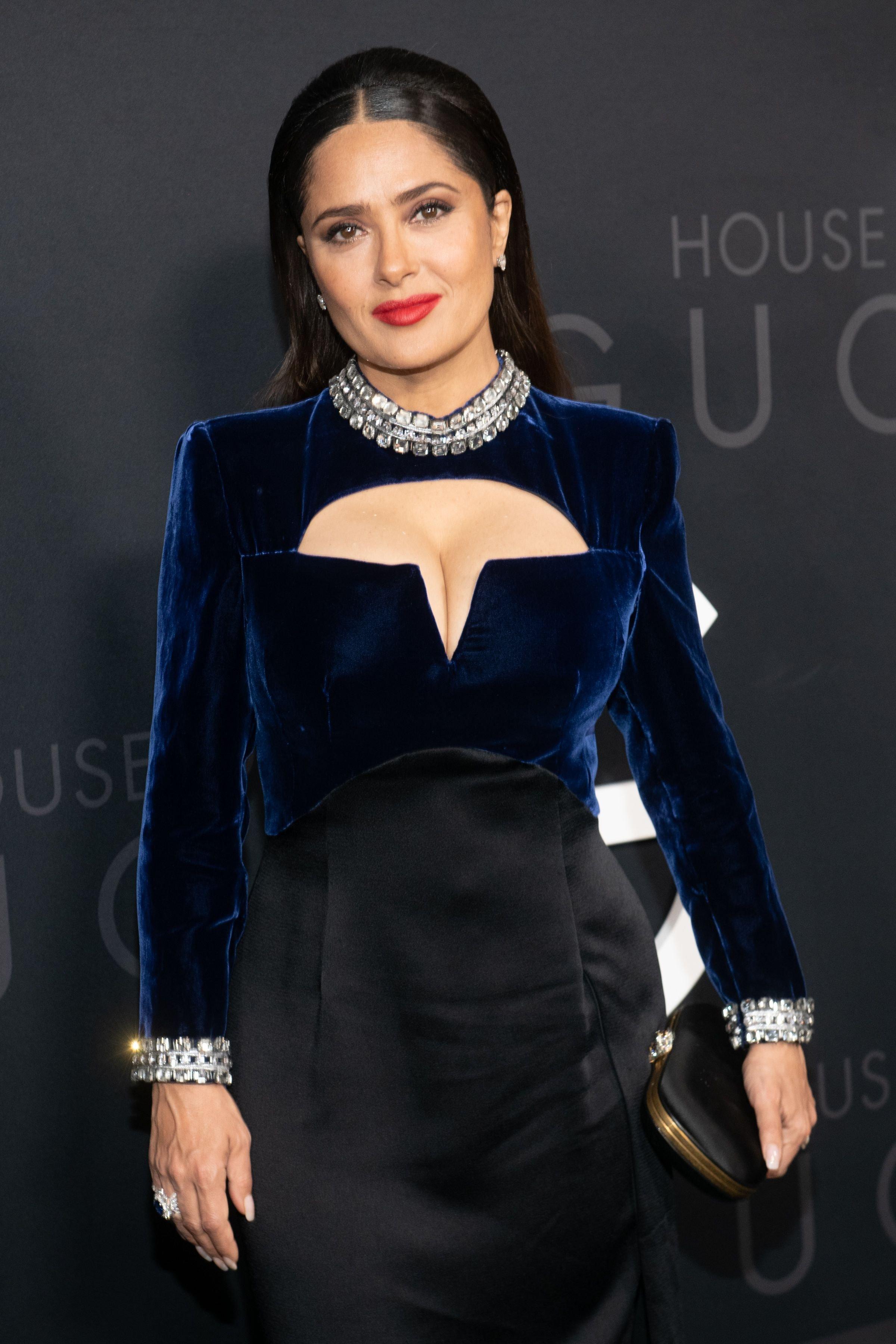 Scroll for the photo. Hayek went makeup-free as she was photographed in her element, solo, enjoying a scenic and rocky cove setting. The Eternals star was snapped amid turquoise blue waters and surrounded by an angled rock face, also chest deep in water as she rocked a plunging and dark blue bikini top.
Drawing attention to her assets but remaining tasteful, the Mexican actress smiled as she gazed ahead, with her shadow cast across the bright waters. A caption added a little more as Hayek employed a hashtag.
See More Photos Below
Addressing fans in both English and her native Spanish, the Latina wrote: "Today is #nationalwaterday but let's not forget any day how precious water is. Hoy es el #dianacionaldelagua pero que no se nos olvide ningún día,que el agua es un tesoro."
Salma had last posted bikini-clad back in February, this as she bobbed around an outdoor swimming pool face down and swam through waters in a throwback snap. "#tbt," the Frida star wrote, receieving over 450,000 likes.
Article continues below advertisement
Embracing Growing Older
Salma is arguably more popular at 55 than at 35 or 45. The age-defying star, who has shut down Botox allegations and even showcases the odd gray hair, has opened up on accepting her age, doing so as she turned 50 and spoke to British health chain Holmes Place.
"I think I had a very interesting life and witnessed so many cool things in my life. I'm fifty and I am happy to be fifty and to have learned so many things. Also when you are fifty, my philosophy is that I should feel I should relax," she said.
'OK' Not Being 'Most Beautiful'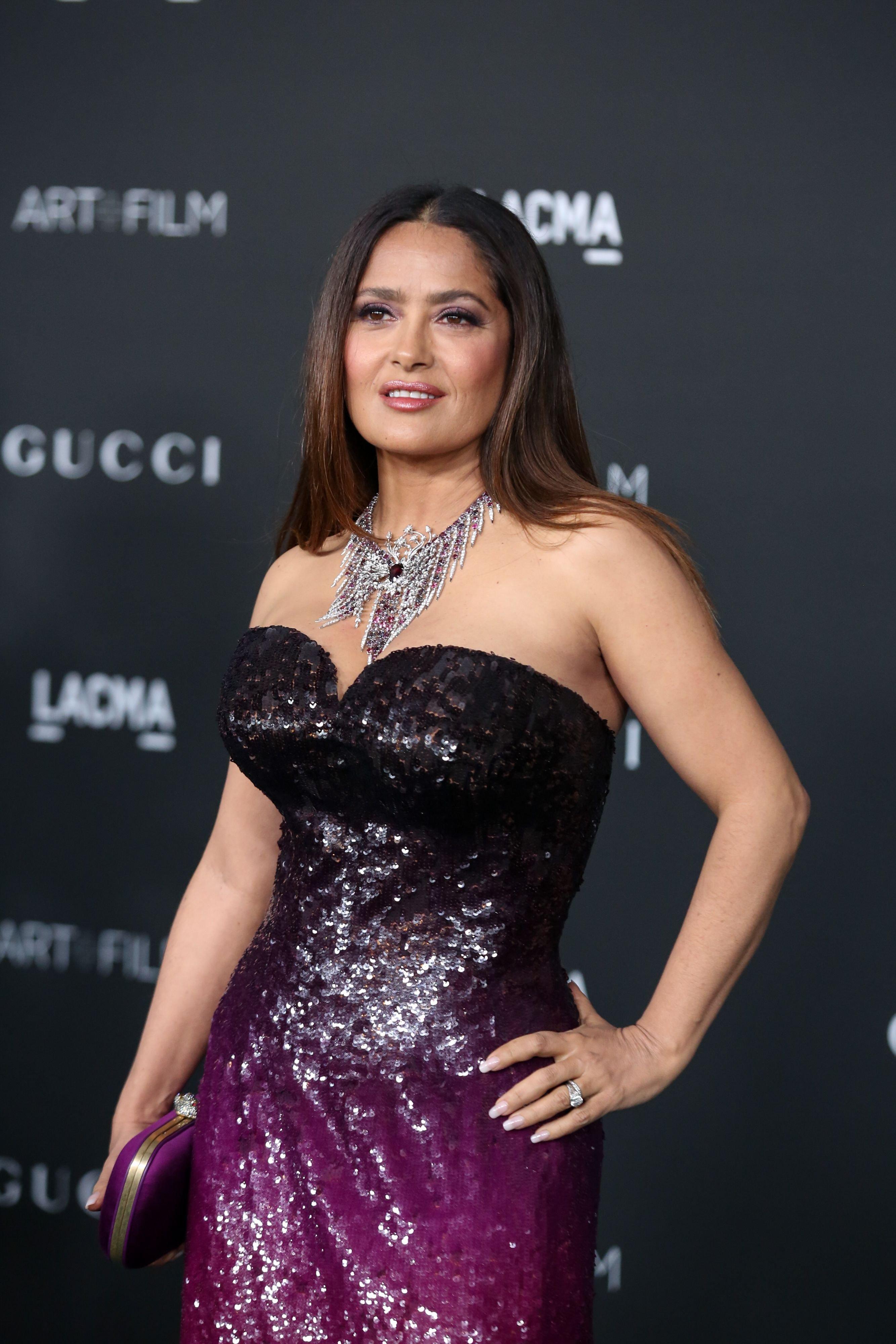 The mom to teen daughter Valentina added: "It's OK if I am not the most beautiful. You know what I am saying? I am fifty, I am other things too; and now people get to see the other things because they are not distracted with the youth and the beauty."