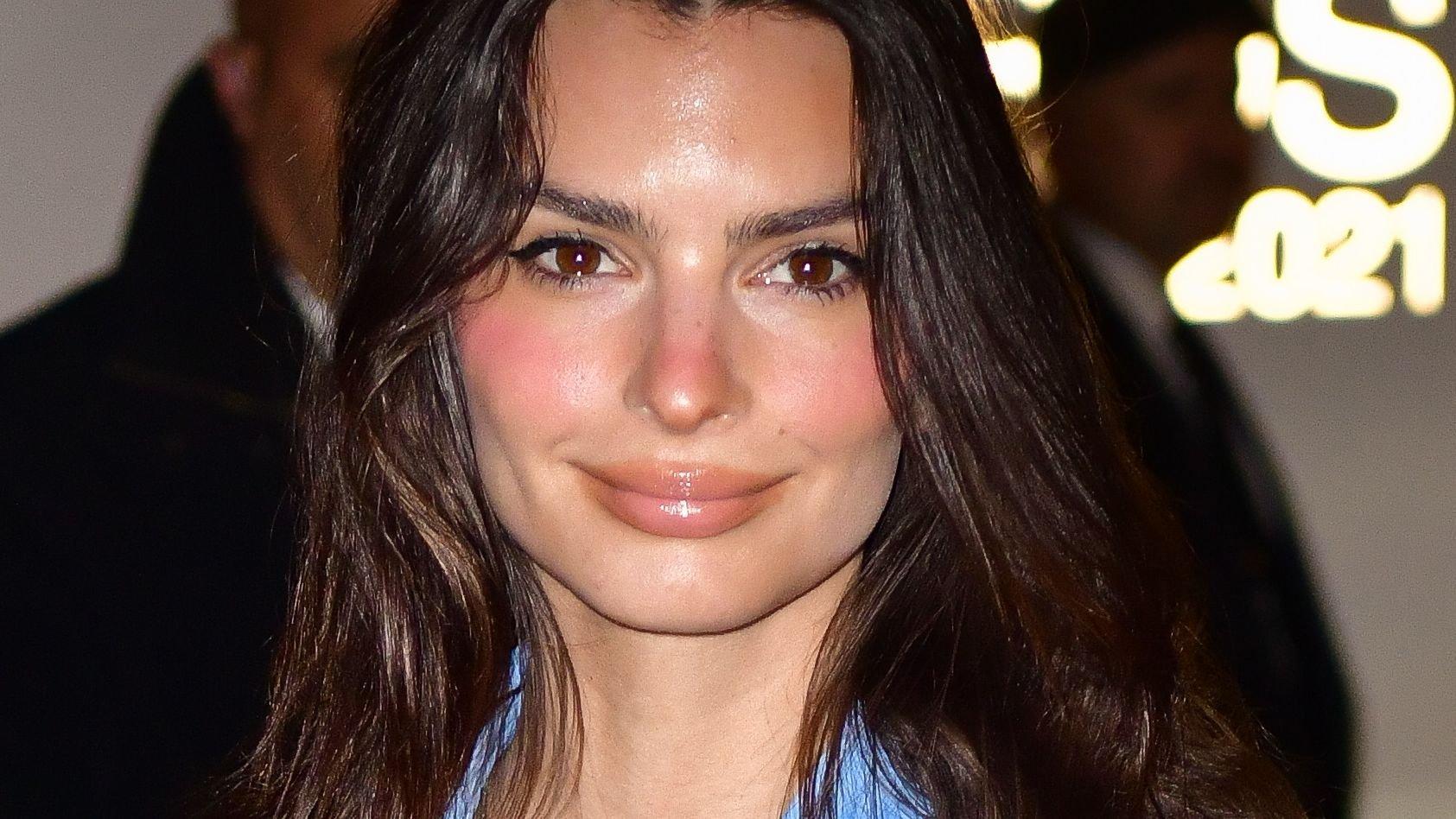 Emily Ratajkowski Flaunts Toned Butt In Alo Yoga
Supermodel Emily Ratajkowski is pulling perfect off-duty style in street snaps showing her out and about in NYC. The 30-year-old catwalk queen briefly ditched promoting her Inamorata line back on April 1, showing off a sporty and wintry look and rocking celeb-adored brand Alo Yoga.
Alo is currently fronted by supermodel Kendall Jenner and actress Alexandra Daddario. Emily paired her Alo yoga pants with a puffer jacket and sneakers, with the photos also seeing her flaunting her peachy and gym-honed rear. Check it out below.
Article continues below advertisement
Showing Off Her Figure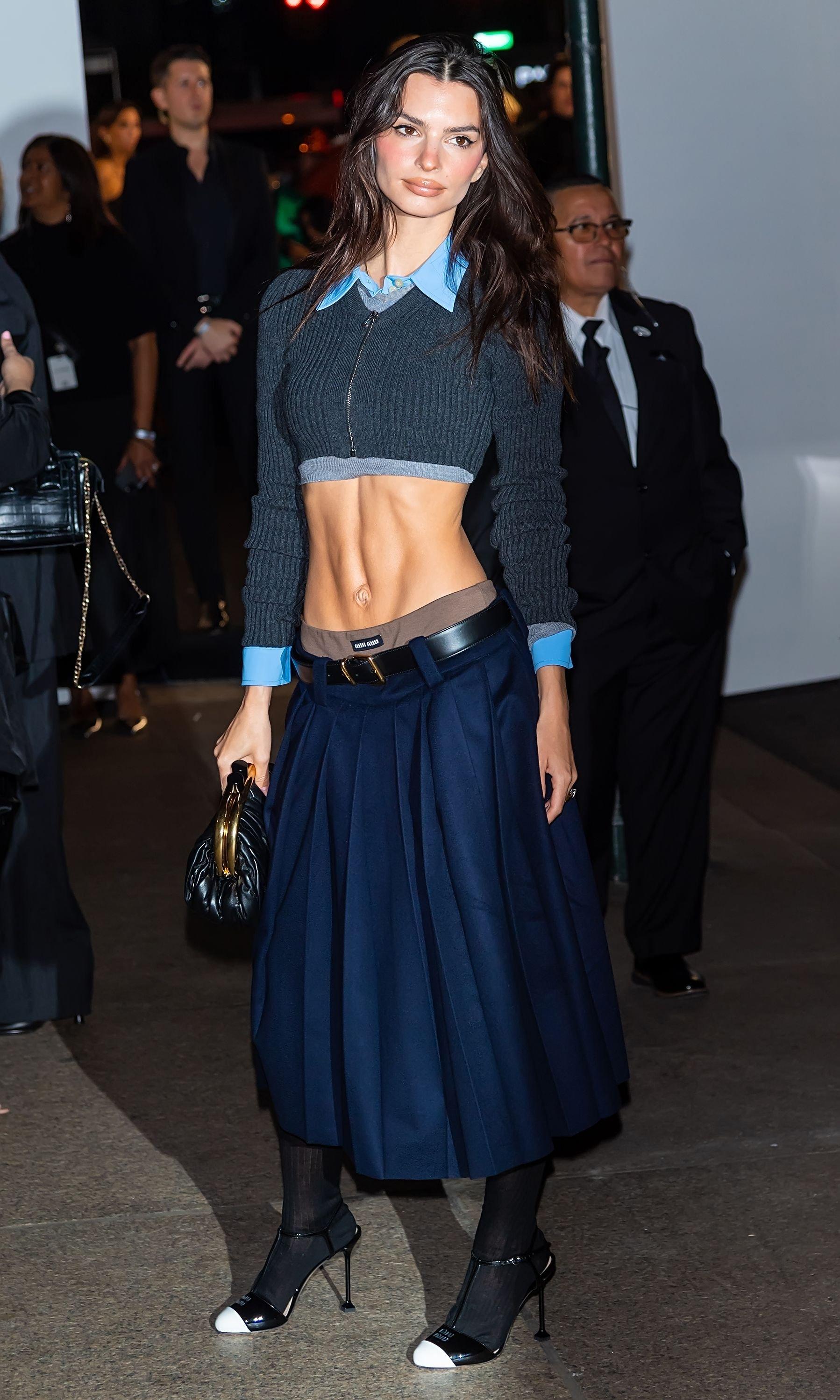 Scroll for the photo. It showed the London-born star in profile and on a sidewalk, backed by a white vehicle. Emily didn't appear to have spotted the paparazzi, but she gave the cameras plenty to look at.
EmRata opted for a stretchy and slightly flared pair of black yoga pants, peeing hints of her toned abs as she wore a blue tee that was a little cropped. The "Blurred Lines" face wore her pink The North Face jacket open, further toting a Prada Triangle Shoulder Bag, one retailing for over $1,500.
Emily accessorized her look via Giant Vintage and tortoiseshell-rimmed shades, also shouting out New Balance via her sneakers.
See More Photos Below
The mom of one, busy of late as she promotes her Mesh Collection, continues to turn heads with her washboard abs. Many fans don't see any sign of her having welcomed a child - together with husband Sebastian Bear McClard. The model is a parent to son Sylvester.
"I wouldn't say I am the type of girl who craves Doritos but I definitely love a good cupcake sometimes. You know what I mean? Or a croissant in the morning. I think it is like really important to give yourself a break," Emily stated.
Article continues below advertisement
Not A Big 'Gym Person'
The Versace ambassador has even revealed she has a lazy side and isn't massively into hardcore workouts.
"I am not a big gym person," she told Instyle. "I really like being outside and doing yoga, so I do a lot of hiking in L.A. and I have a yoga studio really close to my house that I go to like once a week."
In a separate interview with The New York Times, the Revolve influencer stated: "I don't have a trainer…I'm just not a crazy fitness person. I'm definitely an outlier in the industry."
Popular On Instagram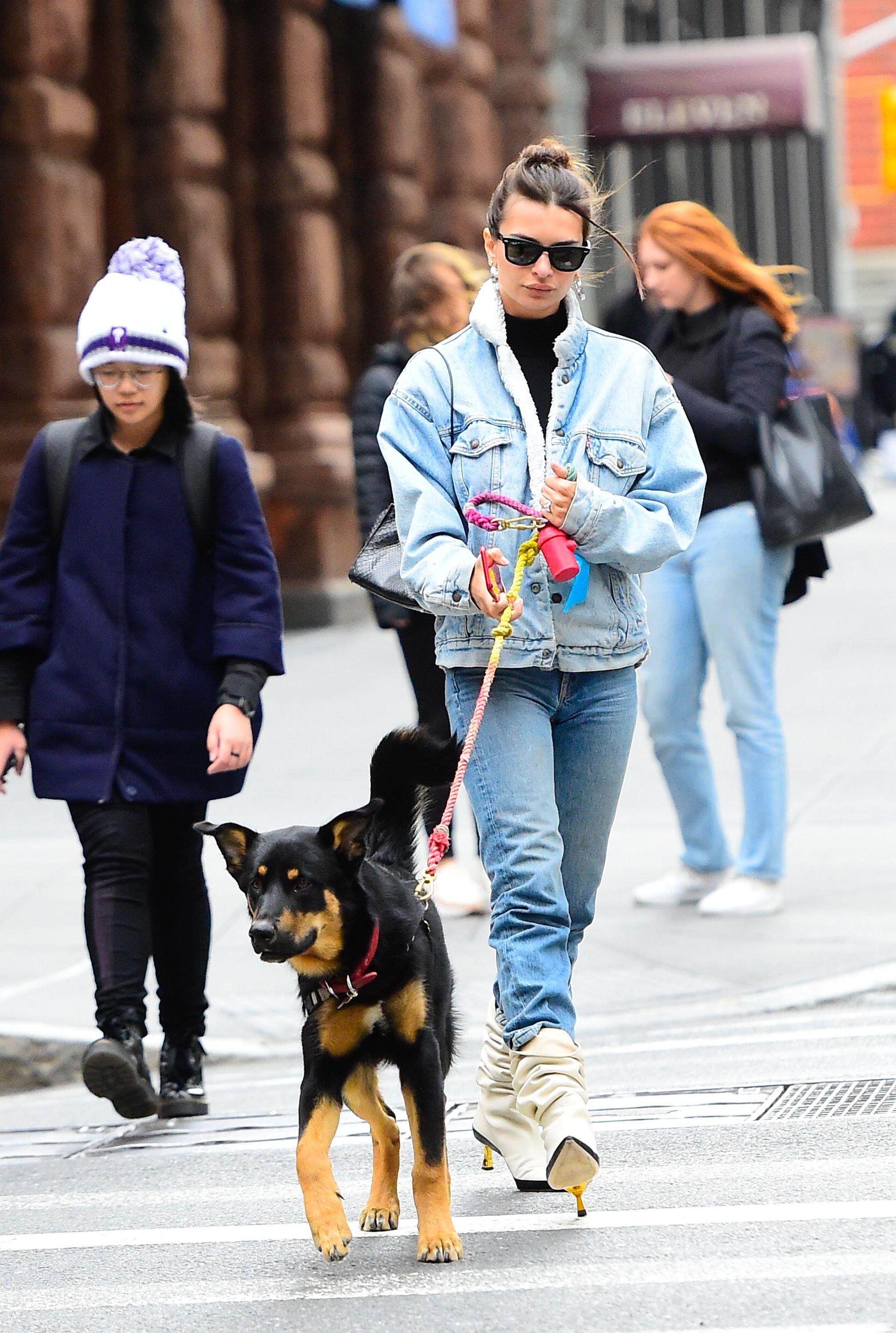 Emily boasts 29 million Instagram followers. For more, give her account a follow.