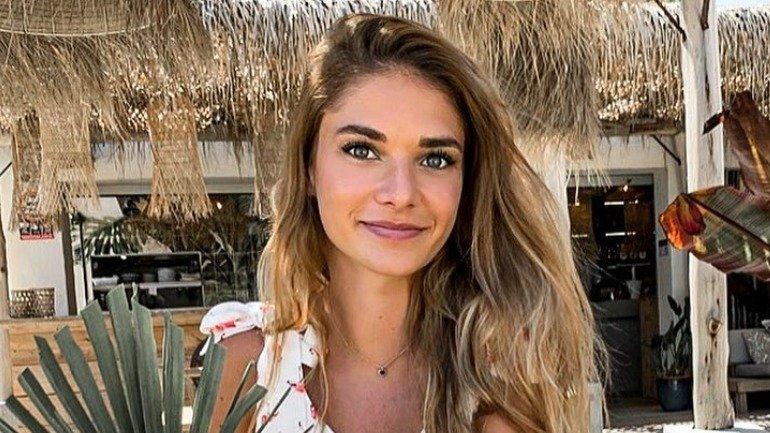 Lea Bouard In Bikini Reminisces On Summer Pleasures
Olympian Lea Bouard showed off her toned body relaxing under the sunlight. Like many people, the 25-year-old longs for summertime when the weather is cool and warm. Even though the Winter is great for her career - it doesn't hurt to switch it up. Last year, she spent so much time relaxing on the beach with her family and doing the things she loves, including sailing on a yacht, cliff jumping, sipping coconuts, and swimming. Bouard hasn't had time to relax like that in a long after competing in Winter games back-to-back and winning. Here's a look at some of the German skier's fun moments last summer.
Article continues below advertisement
Sipping Coconuts In The Summer
One of the pleasures of summertime is sipping tropical drinks directly from their fruit source. Bouard showed off her glistening bronzed body lounging in an Ivory-toned bikini as she sipped a coconut juice. She beamed at the camera as it captured her fancy top and frilly string bottom, highlighting her toned pelvis, abs, arms, and legs. The then 24-year-old styled her shiny brown hair in a high ponytail held in place with a black bow ribbon.
I will miss drinking my coconut under the Mallorca sun the whole summer, but I can't wait to get back to training to be ready for this winter 💪🏼, she wrote.
-
Daring Ski Adventures
Shortly after her final summer post, Bouard shared some shots from her adventures since she promised her followers more skiing content. The athlete skied in the snow wearing ridiculously skimpy outfits from bathrobes to scant-clad sportswear. Regardless of her outfit choices, one immutable fact remained constant - The German skier is talented!
Article continues below advertisement
Blinging Under The Sunlight
Bouard submerges her entire body in the pool at a resort in Megève, France. She covered her hair with a wide-brimmed hat and beamed at the camera while clutching her orange juice in red-painted fingers. She also adorned her hands with gold rings and bracelets shining underneath the sunray.
Communing With Nature
Bouard returned to the ski slopes shortly after her eventful summer and delivered multiple impressive performances at all her competitions. Her latest adventure took her to the alpines in Canada, and the 25-year-old claims it's one of her favorite things asides from lounging on the beach during the summer.
Feel good on the other side of the world 🌎Canada is so big.. I like to be far from civilization and being in the middle of nature! Thank you life. she wrote.
-