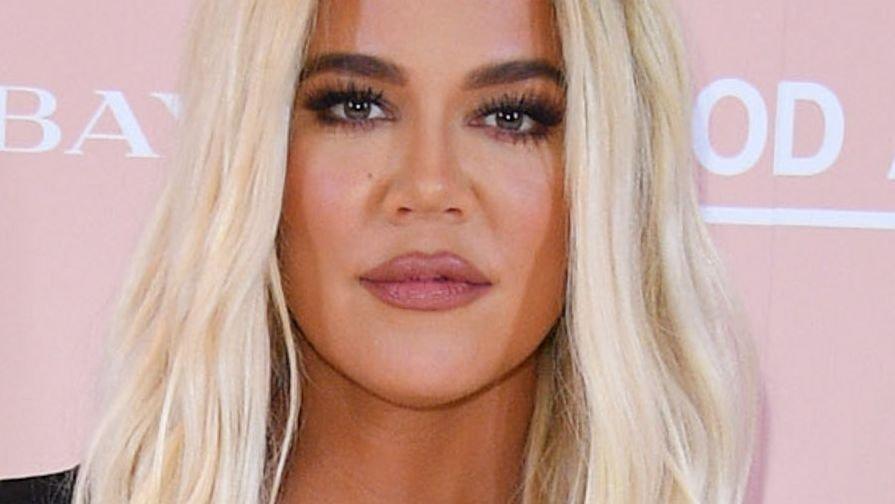 Khloe Kardashian Pantless In Open Good American Shirt
Khloe Kardashian stunned fans wearing only an open white shirt as she recently promoted her Good American line. The reality star, 37, showcased her slimmed-down figure in a head-turning Instagram share on February 3, braving a close-to-naked look and reminding fans that denim isn't all her label retails.
Khloe, who founded Good American in 2017, is now selling everything from swimwear to size-inclusive footwear, and this photo was shouting out blouses - clearly, ones designed to be worn unbuttoned. Check out the wowing photo below.
Article continues below advertisement
Stuns In Shirt-Only Snap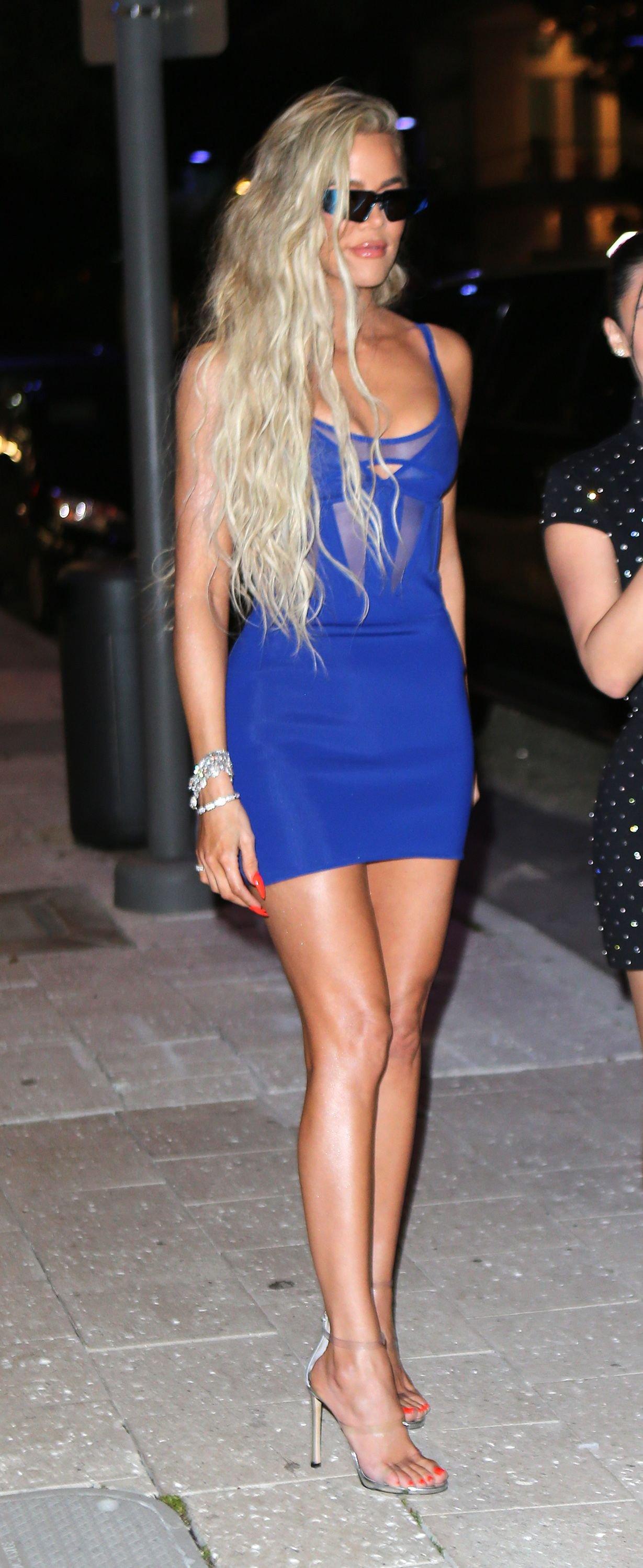 Scroll for the photo, one shared with Khloe's 232 million followers. The new Hulu star posed folding her shapely and toned legs as she sat on a modern chaise-longue, with the snap going black-and-white.
Drawing attention to her sculpted body and offering hints of her cleavage, the mom to True Thompson posed confidently in only a loose and flare cuffed white blouse worn open with nothing underneath. Fans saw Khloe's sleek, long bob as she sent out her plump pout, with a pair of pointed-toe heels coming as the only accessory. "New Drop Out," Khloe wrote, tagging her best-selling brand.
See More Photos Below
Khloe quickly gained likes and comments, with one fan even likening the photo to actress Sharon Stone's famous and rather exposing scene in the movie Basic Instinct. The former E! star has been making Kardashian business headlines galore in 2022, with March seeing her hit up Miami, FL, to attend the launch of sister Kim Kardashian's SKIMS Swim range. She continues, however, to gain ground with Good American, promoted by the size-inclusive #GoodSquad.
Article continues below advertisement
A Really Good Squad
Speaking to Elle about the diverse models she picks for her GA campaigns, Khloe stated:
"They're bad -ss girls who all have a lot going on in their lives. Women who are strong and so versatile. We have girls of all different colors, ethnicities, heights, sizes. They have tattoos, shaved heads– everything. Because that's really now what our world is. It's not about cookie cutter. 'I'm a blonde with long flowing hair.' Although there's nothing wrong with that."
Redefining Beauty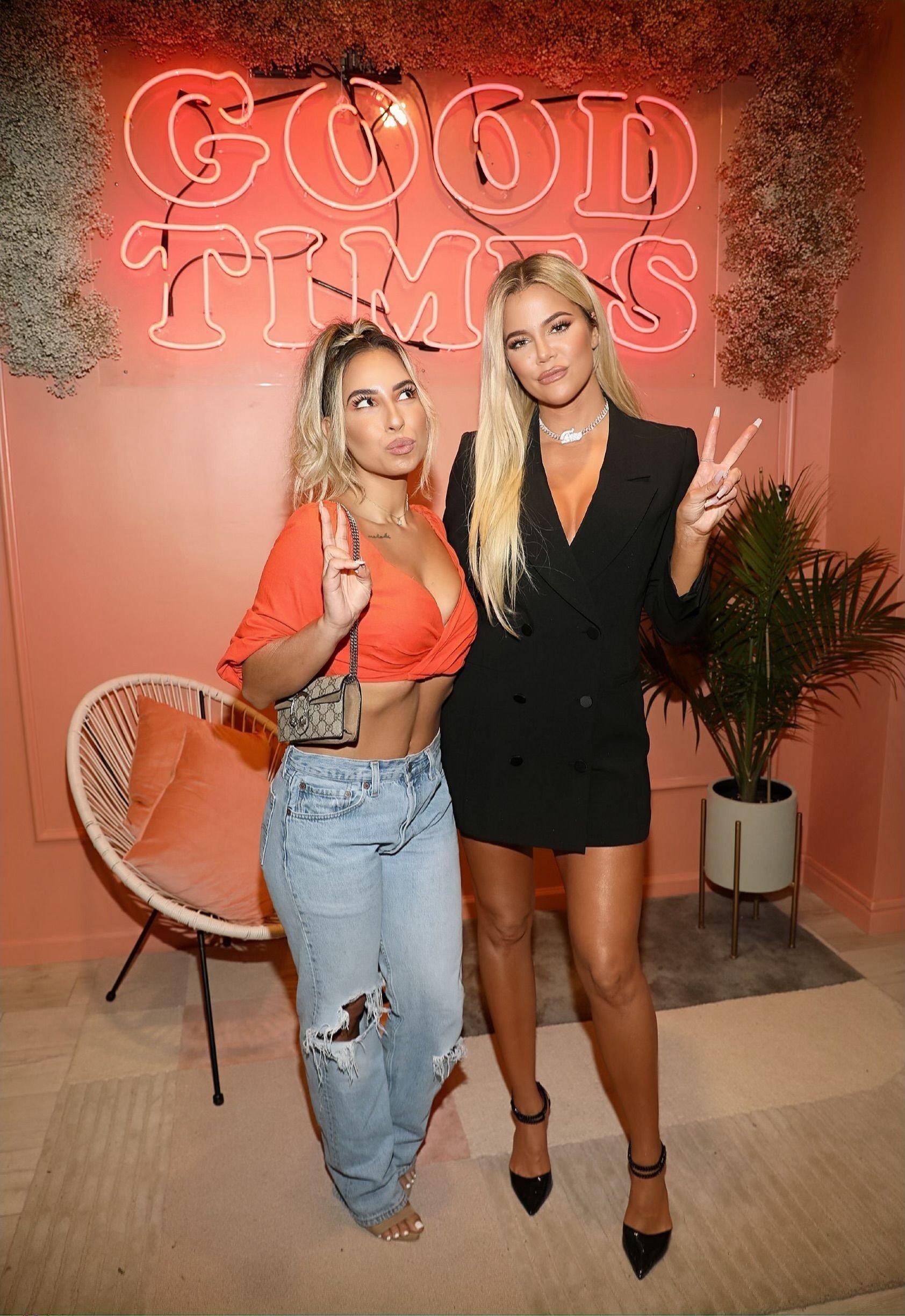 Briefly touching on her famous family, the Febreze partner continued:
"In my family, we all look so different. My nieces and nephews are so mixed, and I don't want them to see one thing and think that's what beauty is. There should be no definition. It should be all colors and shapes and sizes."