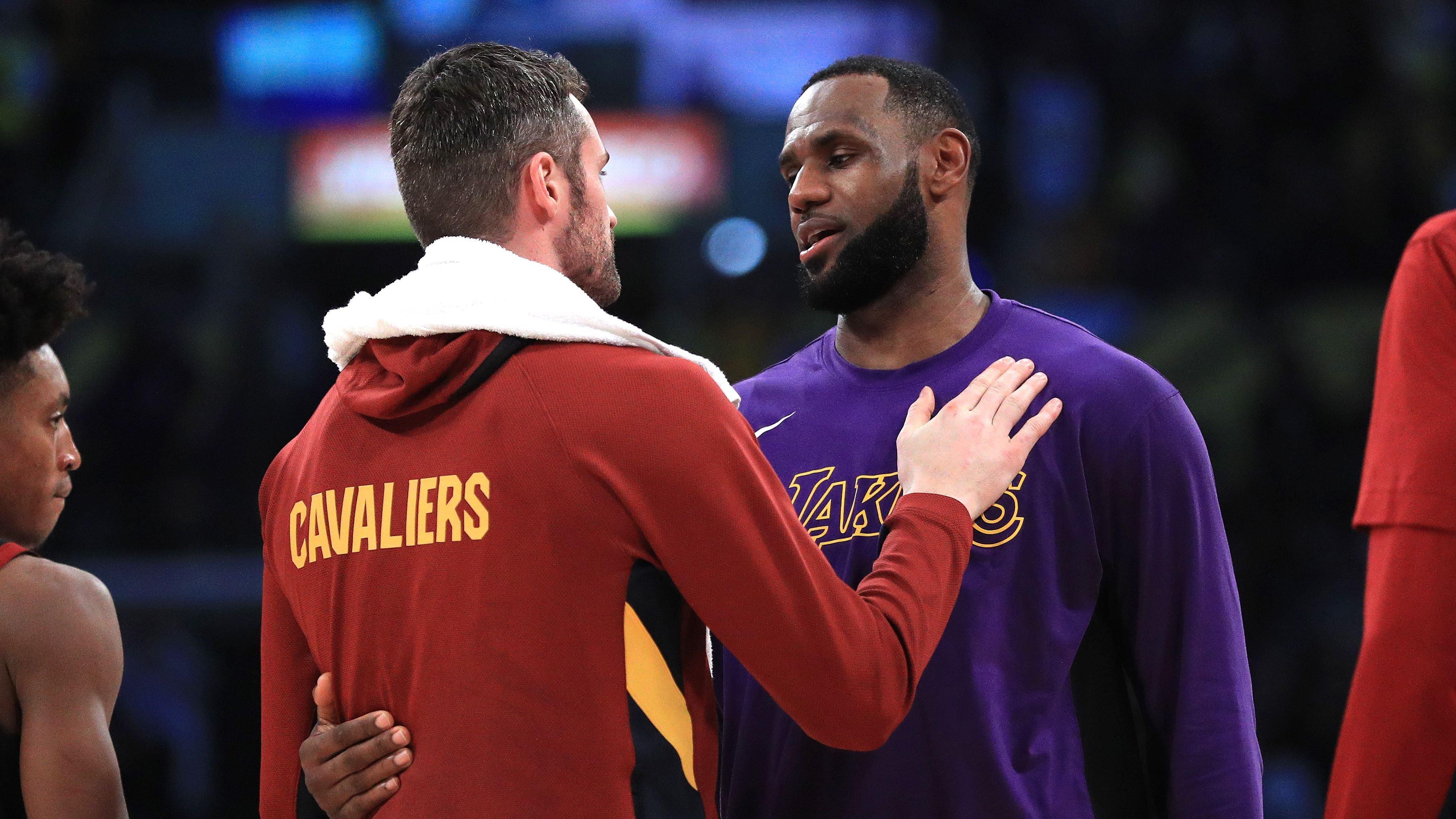 NBA News: Kevin Love Shares Opinion On LeBron James' Possible Return To Cavaliers
2018 marked the end of LeBron James' second stint with the Cleveland Cavaliers. After failing to win the NBA championship title in the 2017-18 NBA season, James decided to leave the Cavaliers to start a new journey with the Los Angeles Lakers. His decision to part ways with the Cavaliers has somehow produced a good result for LeBron as he managed to capture his fourth championship ring alongside Anthony Davis in Los Angeles. However, after being named the 2020 NBA champions, things have started to go south for James and the Purple and Gold.
Article continues below advertisement
Lakers' Struggle Could Lead To LeBron James' Departure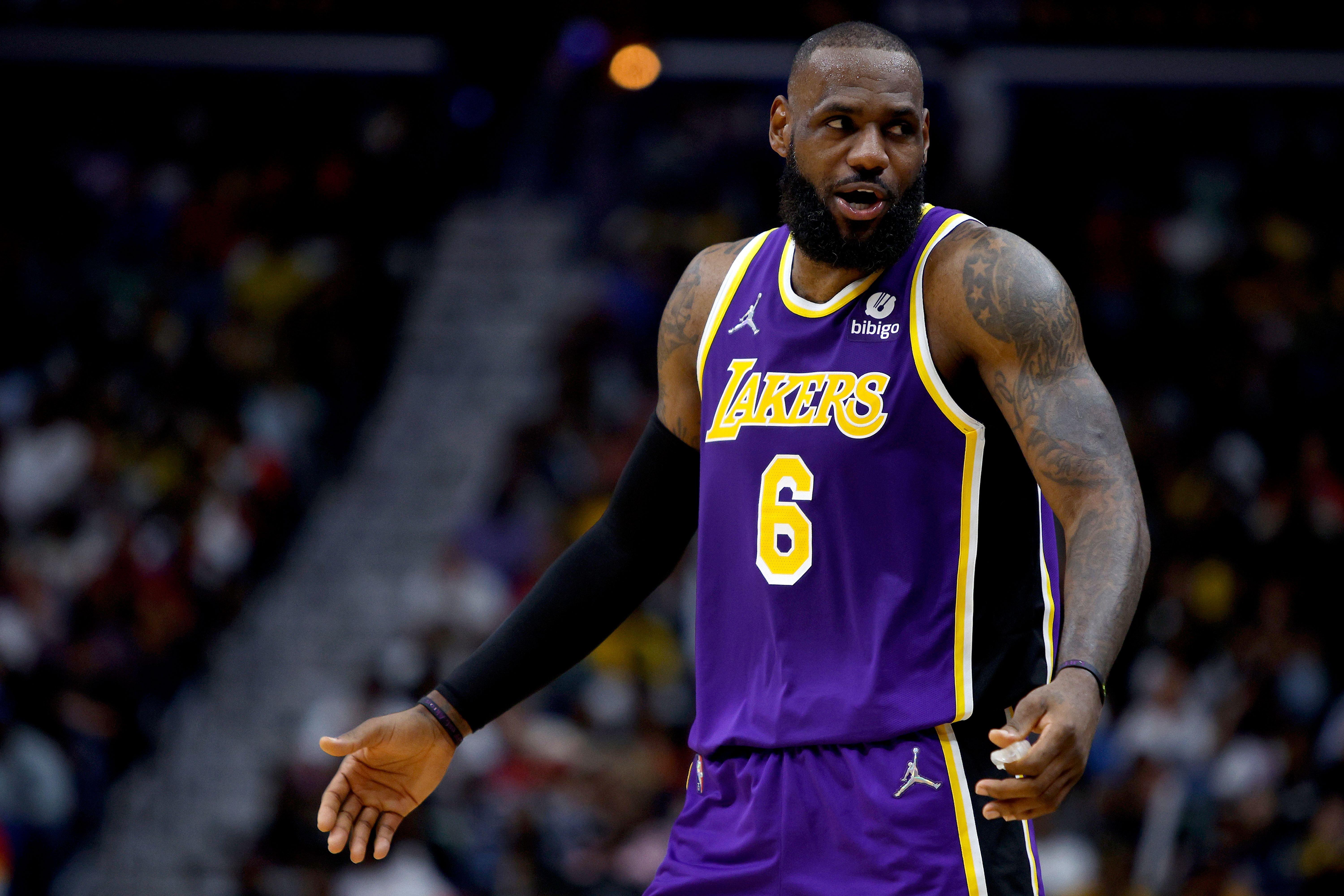 Despite James' explosive performance, the Lakers are still struggling to win games in the 2021-22 NBA season. As of now, they are on a six-game losing streak, sitting in the No. 11 spot in the Western Conference with a 31-47 record. With the Lakers likely heading into a huge disappointment, James has started to be linked to the Cavaliers once again. The rumors surrounding James and the Cavaliers heated up when LeBron told Jason Lloyd of Athletic in mid-February that his "door's not closed" on the possibility of returning to Cleveland for the third time.
Kevin Love On LeBron James' Cavaliers Return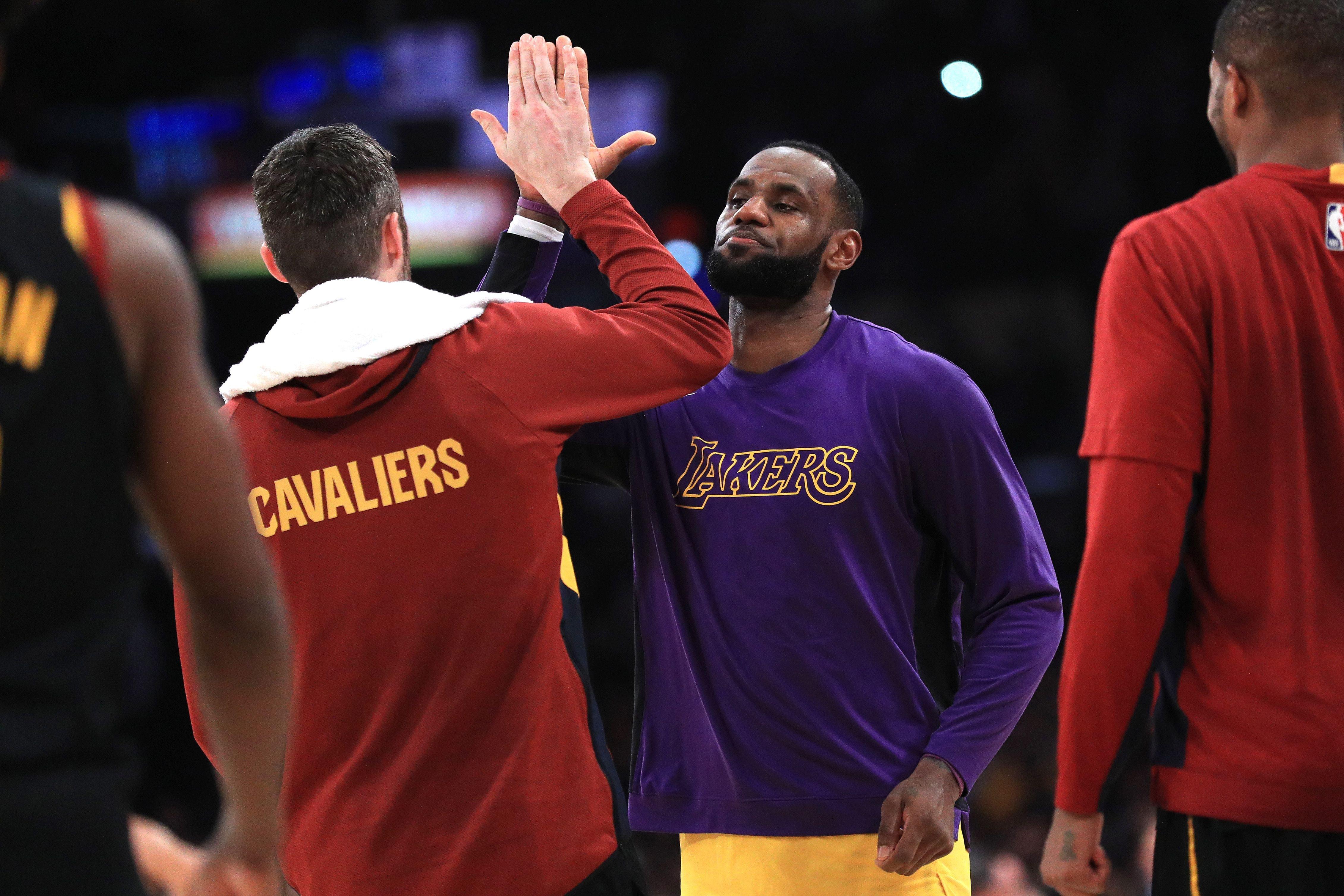 James may still have one year left in his contract but if he expresses his desire to leave, the Lakers would be left with no choice but to listen to offers for him on the trade market. In a recent interview with Sports Illustrated, Cavaliers power forward Kevin Love was asked about James' potential return to Cleveland this summer. As much as he wants to reunite with him in Cleveland, Love said that he doesn't see James rejoining the Cavaliers anytime soon.
He obviously loves our makeup. He loves our team, he has a special bond with Akron, the city of Cleveland, Ohio. But no, I don't really get a feel for that as of right now. But you know, with him, it could change."
-
Article continues below advertisement
Cavaliers Would Welcome LeBron James Back To Cleveland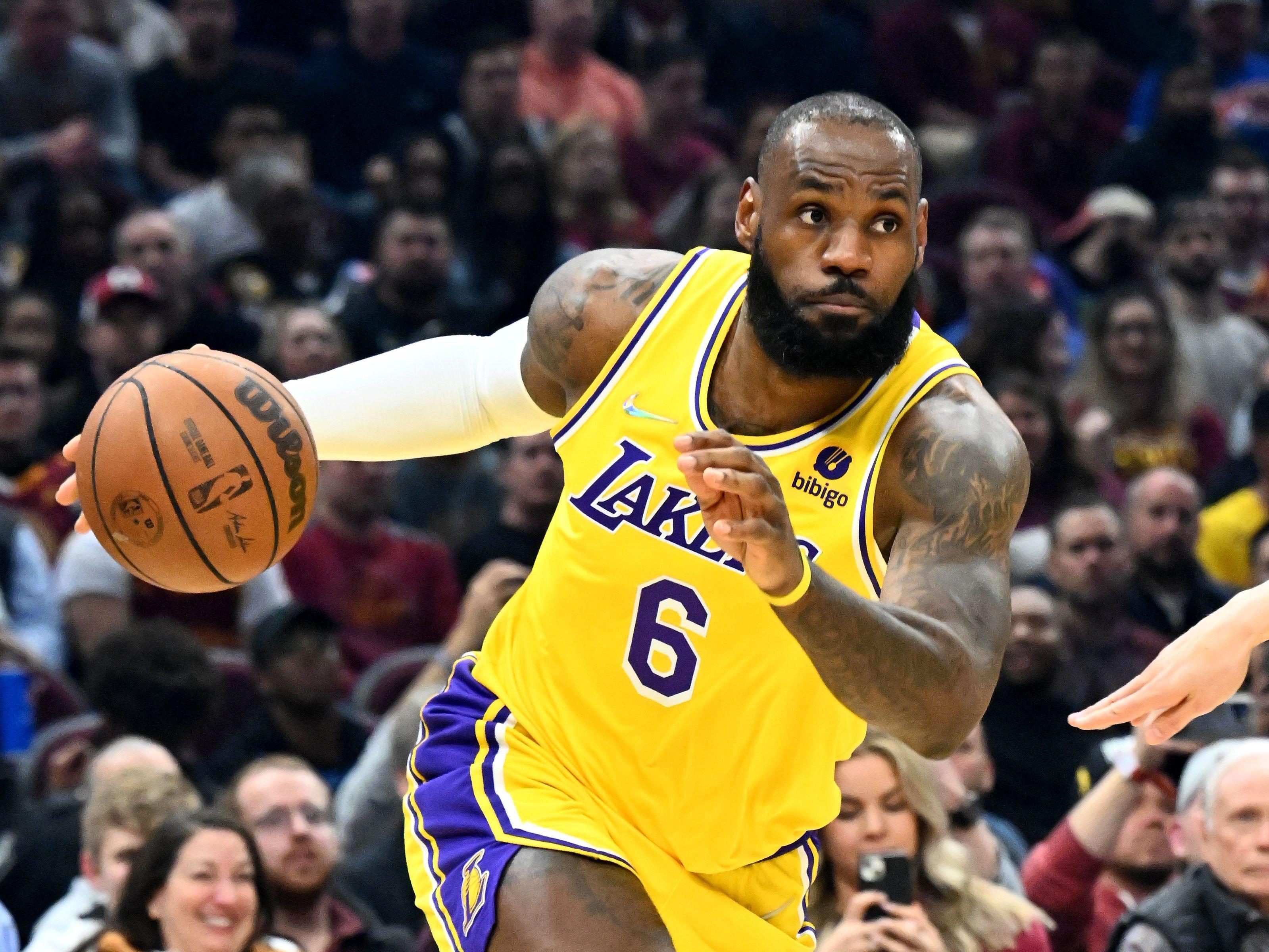 While he's not expecting a James-Cavaliers reunion to happen soon, Love believes that the team wouldn't think twice before welcoming LeBron back to Cleveland again.
"I mean, that's like a storybook ending for him," Love said in an interview with Fansided. "I don't want to project what he may or may not want to do, but where our team is trending and how we're set up to win for a very long time and how much you know, Cleveland and Akron and all of Ohio loves him. It'd be great to get Bronny over here too and then we'll call it a day."
Cavaliers Doing Well In Fourth Year Of Post-LeBron Era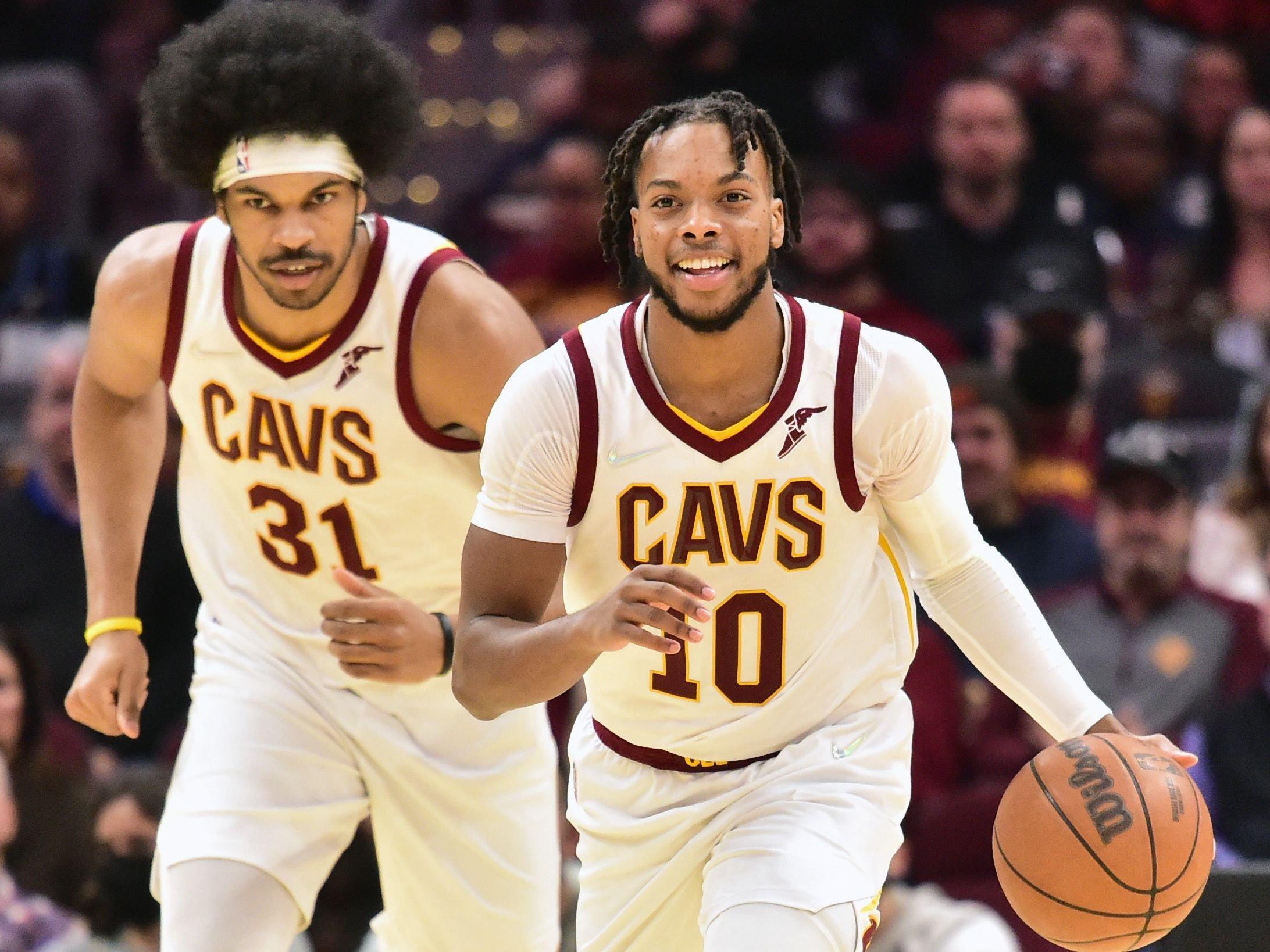 After losing James in the summer of 2018, the Cavaliers have turned from a legitimate title contender into one of the worst teams in the Eastern Conference. Since then, the Cavaliers have started collecting young players who would bring them back to title contention in the post-LeBron era. Though they are still far from becoming a championship-caliber team, the Cavaliers look promising in their fourth year without James.
Though they are still in the middle of the rebuilding process, the Cavaliers currently have a better record than the Lakers. Sitting in the No. 7 spot in the Eastern Conference, the Cavaliers have a strong chance of ending their playoff drought this year.