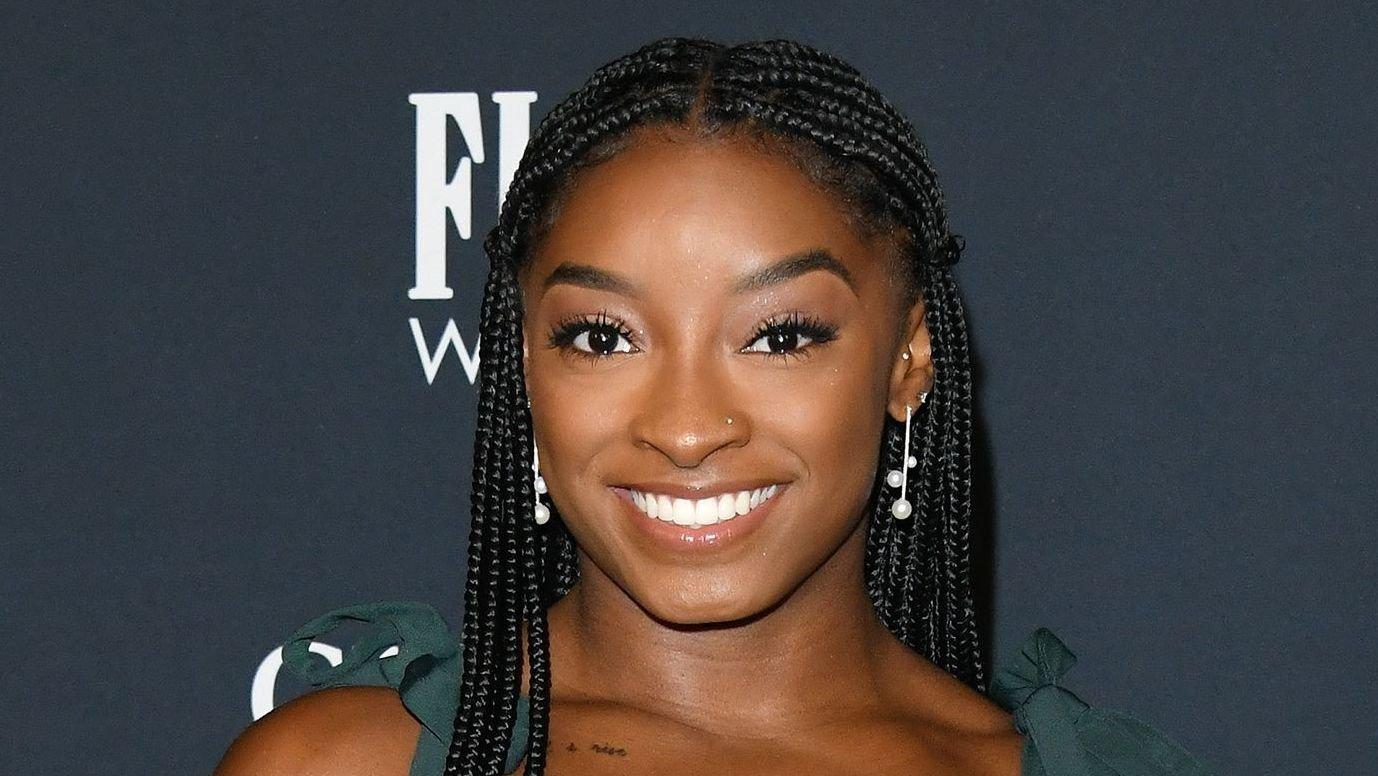 Simone Biles Flaunts Toned Arms As She Prepares For A Name Change
Simone Biles is over the moon as she prepares for her nuptials with Jonathan Owens. The couple announced their engagement two months ago via their Instagram pages a day after Valentine's. They've since flown into autopilot, preparing for the big day, and Simone shared with her almost 7 million followers that she's picked her wedding dress. Her most recent Insta post is a picture showing off her toned arms as she anticipates changing her name to Mrs. Owens from Miss Biles.
Keep reading to find out how she works her arms.
Article continues below advertisement
Ready For A Name Change
Simone can't wait to become "Mrs. Owens" as her wedding day draws nearer. The 25-year-old shared a picture showing off her toned arms in a sleeveless cropped top and high-waist skirt. Her Oval-cut diamond engagement ring by Zofrost shone on her left finger while her five-ring Olympic tattoo showed on her right hand. Simone was all smiles as she imagined being married to Jonathan. There's no doubt the couple is head over heels for each other.
See the workout routine below.
Article continues below advertisement
Cross-Training To Maintain Physique
According to The Bridge, Simone follows strict discipline to maintain her physique and agility. As a gymnast, she needs bodyweight routines to stay on top of her game. Before the Summer Olympics, she underwent rigorous training in preparation.
Last year [2020] we did cross-training. We swam twice a week—almost a mile! I swore I was going to drown, it was so hard, and then we would run. And the year before that we would bike 10 miles outside once a week. If we didn't bike, we would run a mile before practice, and as soon as we finished the mile we'd have to go inside and do a beam routine. My legs were absolute jello. But it got easier because the cross-training helped.
-
Mixing Cross-Training With Strength Exercises
Fitness Reaper reported that she meshes cross-training with strength training to build her muscles. She must remain flexible to perform all her flips and jumps as a gymnast, so she does cardio exercises. The cooldown is also crucial for the multi-gold medalist since it relaxes the muscles after working them during the activities.
Tropical State Of Mind
Simone and Jonathan went on a birthday vacation last month to destress from the wedding planning. They sipped mimosas and went on romantic sails across the sea while spending as much time on the scenic Island.