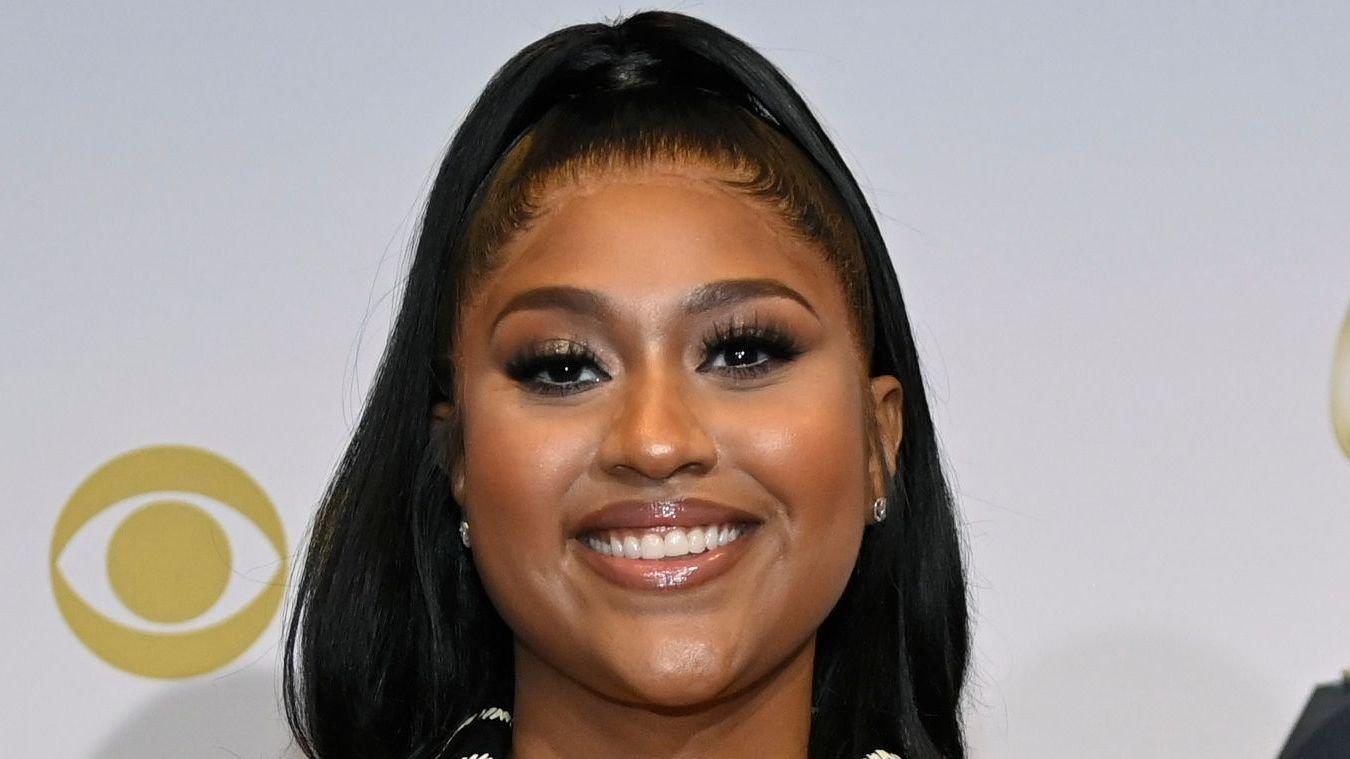 Jazmine Sullivan In Christian Siriano Celebrates Double Grammy Win
I hope I'm just a testimony of God's love and grace for us. I want these wins to be personal for YOU!! This Is the season for the underdog, the overlooked. It's time to WIN! Love you❤️❤️
-
Article continues below advertisement
After 19 long years in the music industry, Jazmine Sullivan finally became a Grammy Award-winning singer on April 3, 2022. The 34-year-old won in major R&B categories, and couldn't believe her ears when she heard her name. She was so used to being the underdog, that it took her manager to clarify the win belonged to her. She told Entertainment Tonight as much,
I can't even explain it. I can't explain it, but I know it feels very special with this project.
-
Article continues below advertisement
Jazmine Is A Boss In Christian Siriano
The 34-year-old wore a faux-leather black and white print pantsuit from Christian Siriano. The blazer had an uneven length, with one end extending to her thigh while the other stopped past her waist. Instead of a typical top underneath, Jazmine wore only a T-shaped long silver chain highlighting her chest and teasing a hint of cleavage. She styled her hair in a high ponytail and completed her look with dark sunshades.
The Year Of The Underdog
It's so much bigger than just me, it's a haven for Black women to tell their stories and that's what we did in the project, that's what we did on Instagram. Every time I see women on tour, we just come together, we laugh, we love and work together.
-
Jazmine considers her Grammy awards Black Women's collective win. She couldn't stop gushing about how much this win meant to her considering she wasn't one of the influential names in music until her acclaimed extended LP Heaux Tales dropped in January 2021.
Article continues below advertisement
Prioritizing Happiness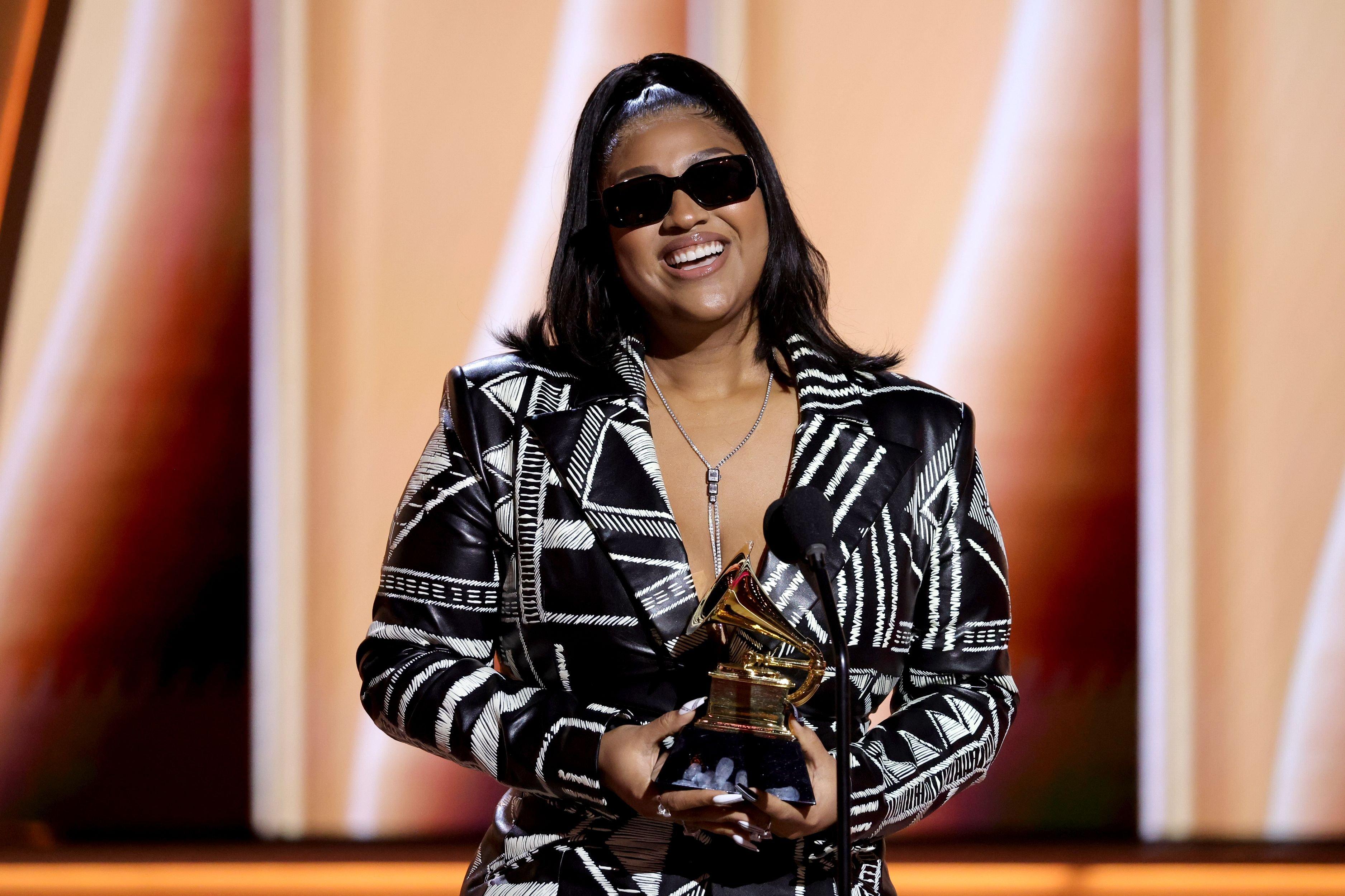 What I pray is that u all celebrating me for these long awaited wins feels like u celebrating [yo]urselves. Your happiness for me is [yo]ur happiness for what u know can and will come to fruition for yourselves. That ur wildest dreams and the desires of ur heart are on their way. You Admiring my strength and perseverance is u recognizing all the things you've overcame and pushed thru to get where YOU are.
-
Jazmine's Acceptance Speech
Pitchfork transcribed her acceptance speech chronicling the thoughts behind Heaux Tales. Jazmine spoke about forgiving herself for mistakes she made as a young woman.
I think that I wrote this project to deal with my own shame and un-forgiveness around some of the decisions that I made in my twenties that weren't favorable. But what it ended up being was a safe space for Black women to tell their stories, for us to learn from each other, laugh with each other, and not be exploited at the same time. That's what I'm most grateful for. So shoutout to all Black women who are just living their lives and being beautiful. I love you all.
-