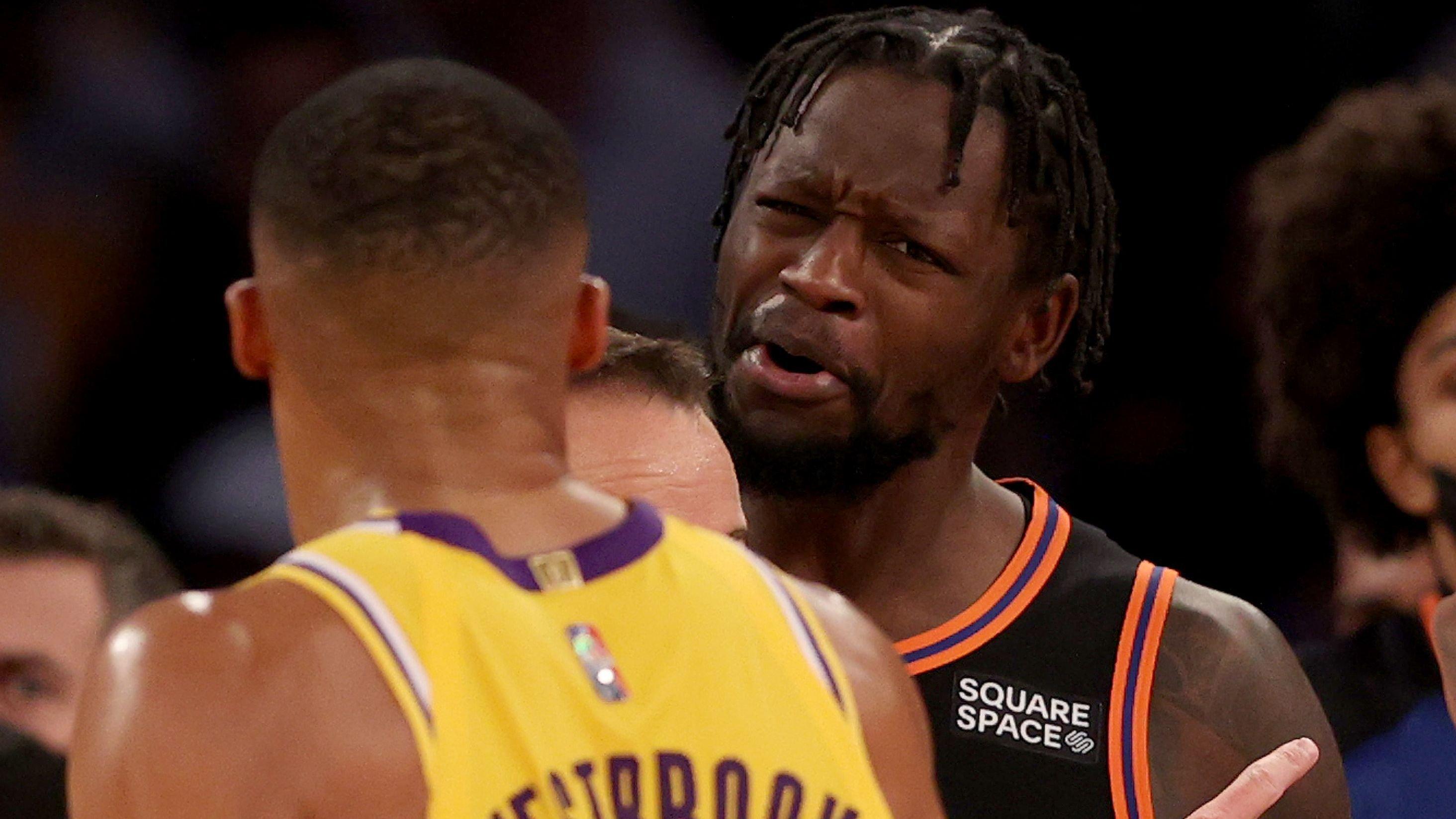 NBA Rumors: Knicks, Lakers Could Explore Julius Randle-Russell Westbrook Blockbuster Trade This Summer
Since the first half of the 2021-22 NBA season, rumors have been continuously swirling around veteran point guard Russell Westbrook and his future with the Los Angeles Lakers. With his failure to live up to expectations as the team's third star and struggle to build chemistry with LeBron James and Anthony Davis, most people believe that the Lakers will trade Westbrook again in the 2022 NBA offseason.
Finding a trade partner for Westbrook would be a tough task for the Lakers, but it won't be entirely impossible, especially if they are willing to swap him for another disgruntled superstar who has a lucrative contract.
Article continues below advertisement
Lakers, Knicks Swap Unhappy Superstars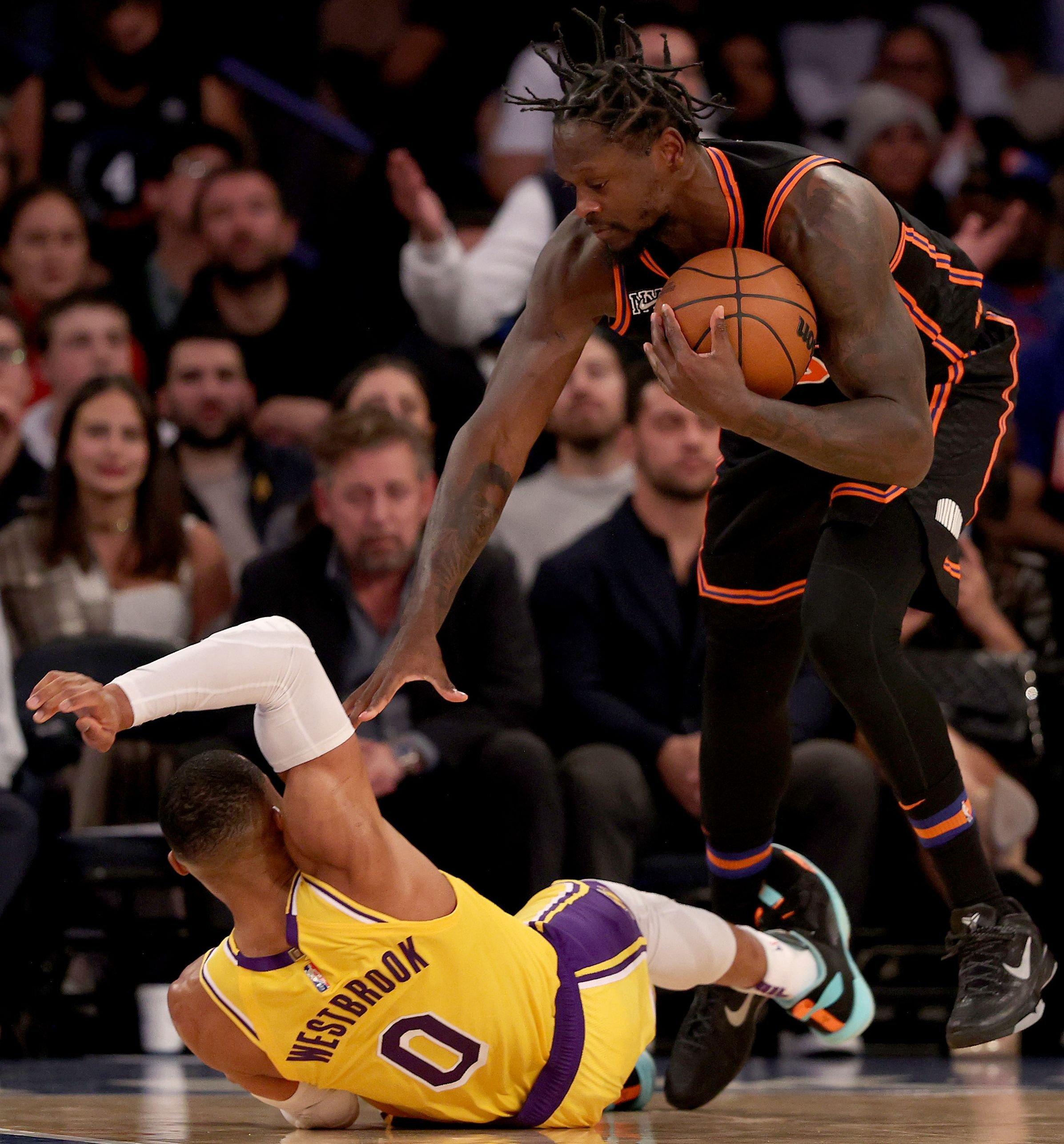 One of the ideal trade partners for the Lakers in the deal involving Westbrook is the New York Knicks. According to Eric Eulau of Sports Illustrated's Fan Nation, the Lakers and the Knicks could engage in a blockbuster deal featuring Westbrook and Julius Randle in the 2022 NBA offseason.
Now, a Westbrook-Randle trade could have some intrigue for both parties. It would allow both franchises to move on from disgruntled stars who have tenuous-at-best relationships with their respective teams' diehard fanbases. Unhappy high profile players sure have a knack for getting traded even when there's significant obstacles in the way.
-
Proposed Lakers-Knicks Trade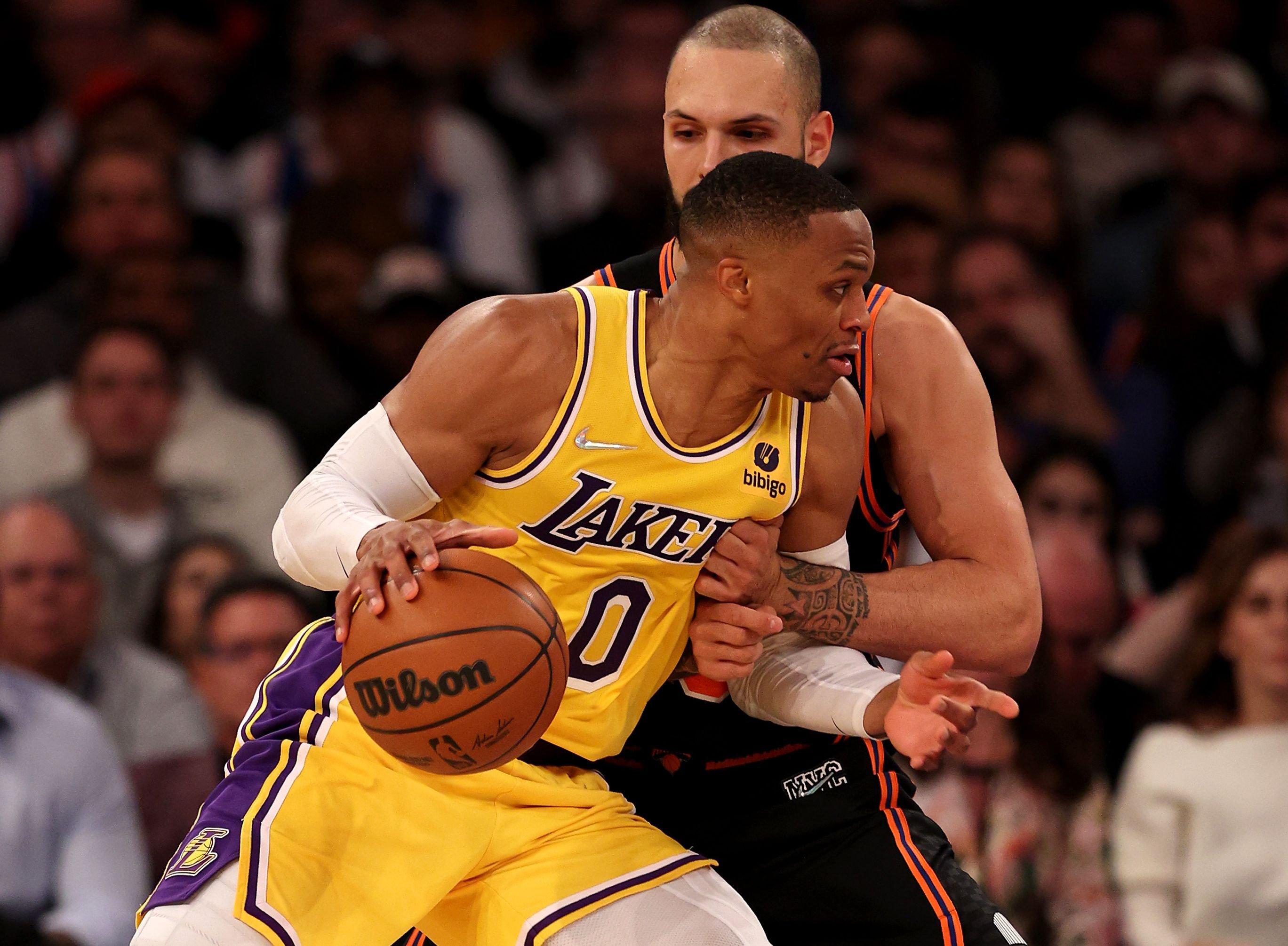 With both Westbrook and Randle clearly unhappy with their current situations, the proposed Lakers-Knicks trade undeniably has a realistic chance of happening this summer. However, to make the deal work under the NBA's collective bargaining agreement, the Knicks would have to send out more contracts to match the Lakers' outgoing salary. Aside from Randle, Eulau suggested that the Knicks could also add Alec Burks and Evan Fournier in the trade package. The Knicks won't mind trading both Burks and Fournier since they no longer fit the timeline of franchise cornerstone RJ Barrett.
Article continues below advertisement
Knicks Add A Superstar While Obtaining Financial Flexibility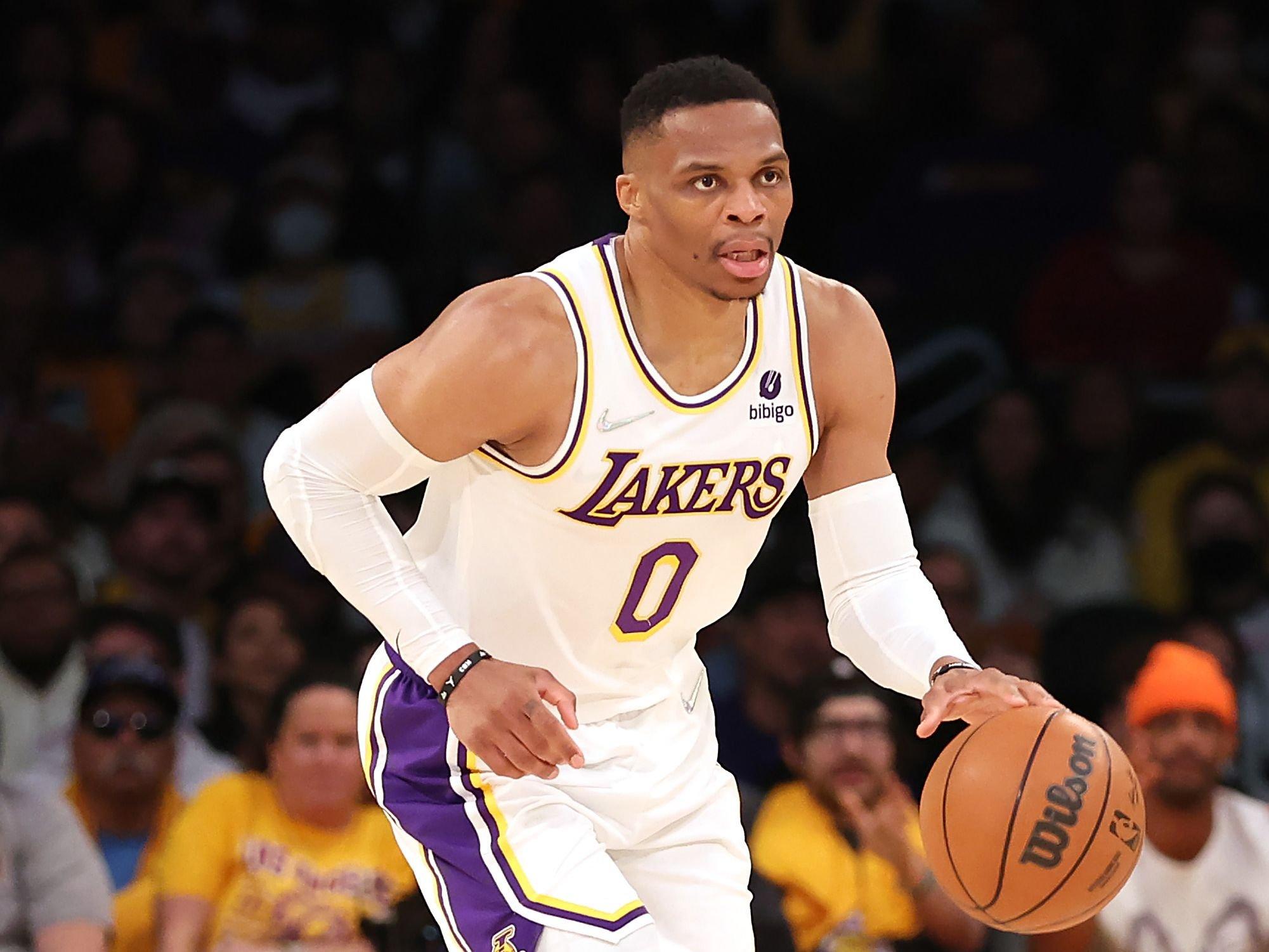 The proposed trade deal would fulfill the Knicks' dream of adding a legitimate superstar to their roster. Westbrook may have gone through plenty of ups and downs this season, but he's still one of the most explosive players in the league. If they can maximize his full potential, the Knicks could have a walking triple-double machine in the 2022-23 NBA season.
Aside from acquiring a superstar, the potential trade would also help the Knicks open up a huge chunk of their salary cap space in the summer of 2023. Westbrook may have a larger contract than Randle, but it is set to expire after next season.
Lakers Bring Back Julius Randle While Adding Two Solid Role Players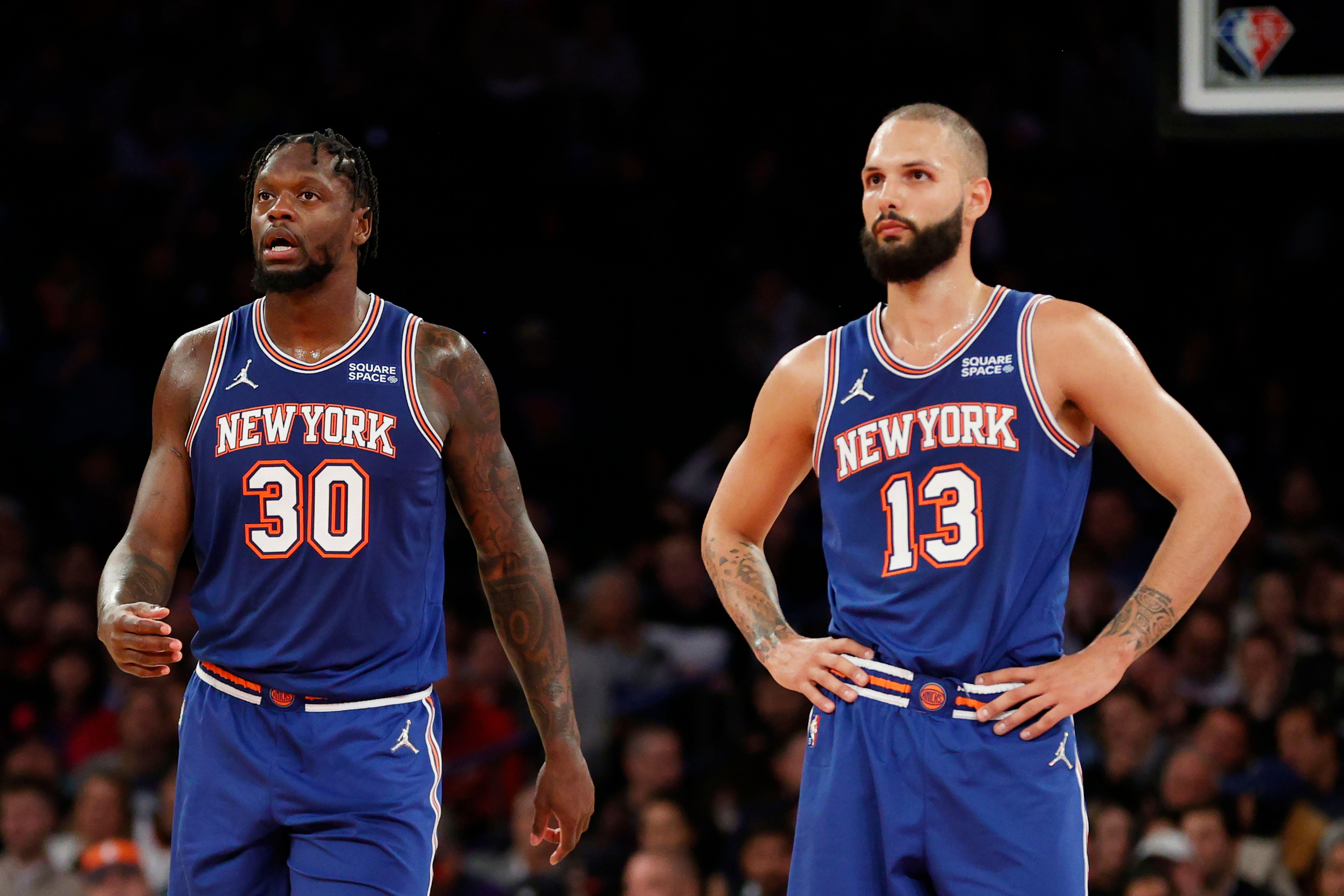 Though it would significantly affect their salary cap flexibility over the next few years, the proposed blockbuster deal would also be worth exploring for the Lakers. The potential trade would enable them to bring Randle back to Los Angeles this summer. Randle was drafted No. 7 overall pick by the Lakers in 2014, and he spent the first four years of his NBA career wearing the Purple and Gold.
Randle would need to make certain adjustments in his game to make himself fit with the Lakers but once he becomes familiar with Coach Frank Vogel's system, he could form a formidable frontcourt duo with Davis next season. Aside from Randle, the Lakers would also be acquiring two solid veteran role players in Burks and Fournier. Burks and Fournier may not be All-Stars, but they could provide the Lakers the much-needed improvement in terms of floor spacing.