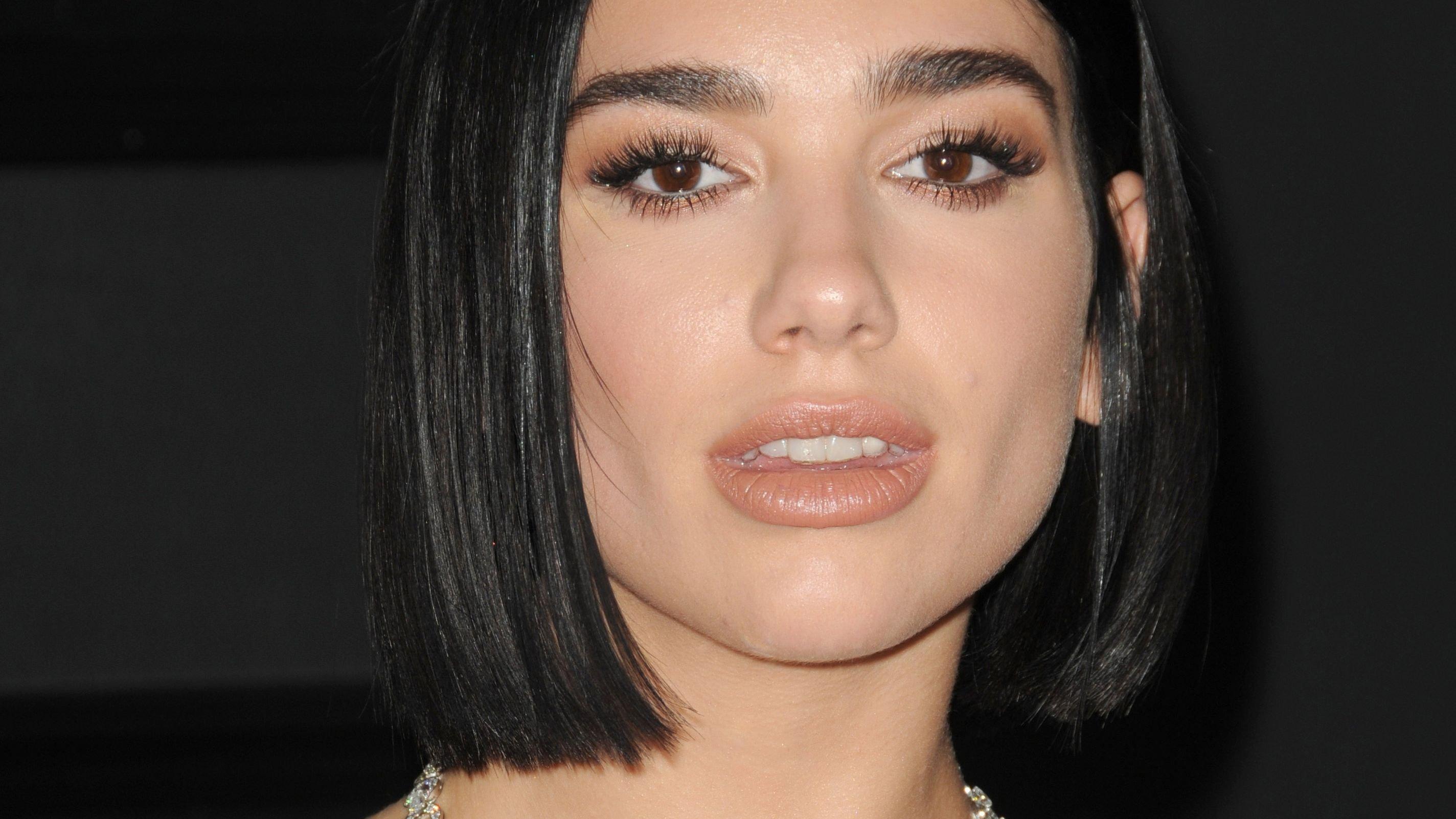 Dua Lipa In Bondage-Style Versace At Grammys
Dua Lipa is currently front-page news for sizzling in a bondage-style and vintage Versace dress at last night's Grammy Awards. The "Prisoner" singer last night joined the slew of stars attending the 64th annual event held in Las Vegas, NV, and it was a harness and corset look as she went sexy in a back-slit and floor-length number.
The Grammys proved a big win for teen pop sensation Olivia Rodrigo, but everyone knows the high-profile event is as much about the fashion as it is the wins. Check it out below.
Article continues below advertisement
Stuns In Versace Dress
Scroll for photos. They showed the 26-year-old on the red carpet dazzling as she drew attention to her willowy and slender figure in a complicated and segmented dress. Affording a gold-on-black finish, the strappy number boasted a fitted corset upper and chopped up fabrics, plenty of straps with gold detailing, plus a harness gown, one worn by Versace boss Donatella Versace back in the 1990s.
Proving that vintage can feel brand new, the British singer-songwriter also wore heavy gold jewelry in a choker form around her neck, massive matching bracelets, plus large stud earrings. Unusually, the brunette switched out her dark locks for a dyed platinum-blonde look, also wearing her hair long and straightened.
See More Photos Below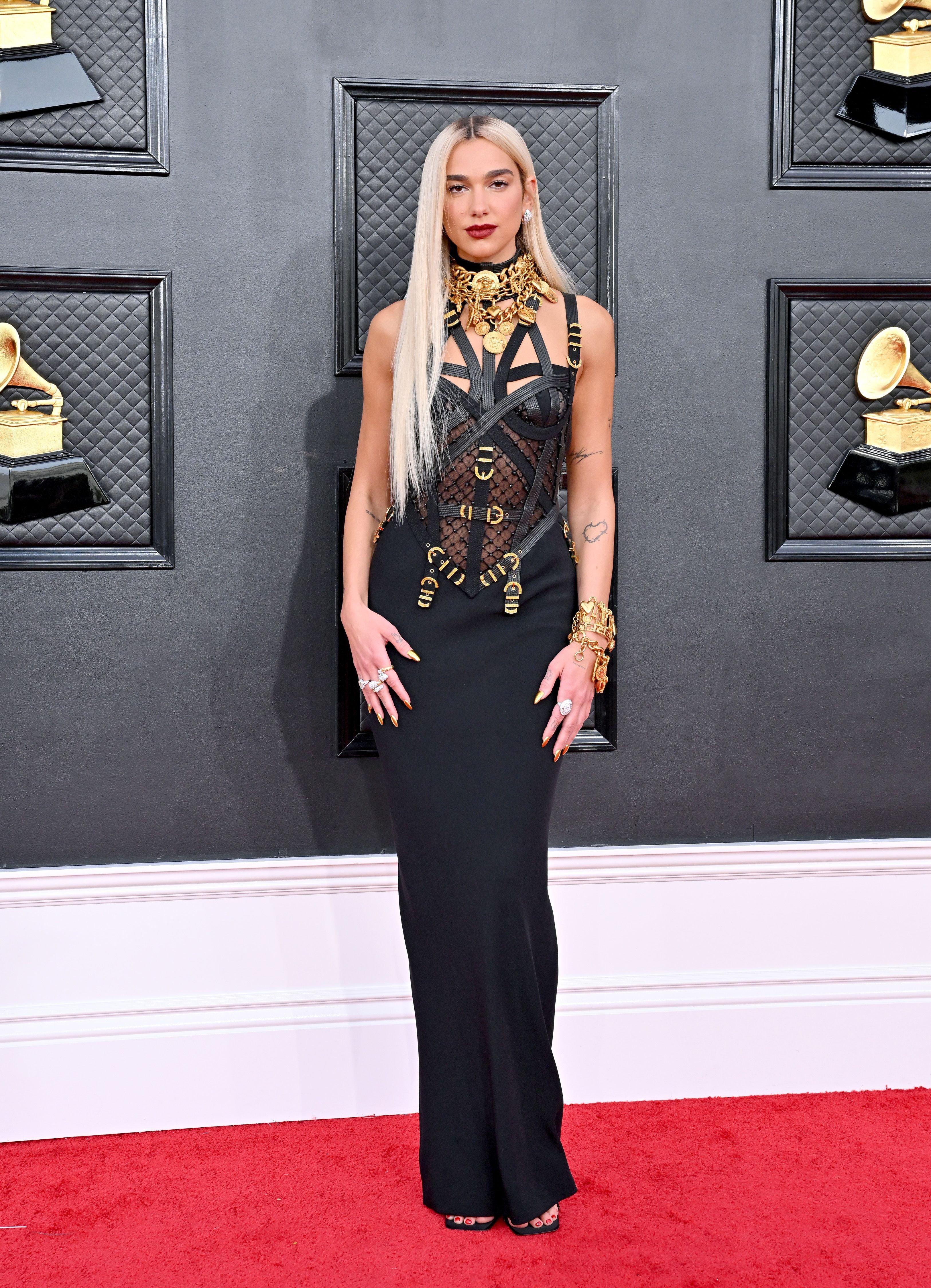 Dua was quick to mark the look on her social media, taking to Instagram to shout out the 1992-made train as she wrote: "A little bit of 1992 @versace." The "Levitating" singer is, of course, the face of the luxury label - 2022 sees her joining sister duos including Bella and Gigi Hadid, plus rapper Cardi B and sister Hennessey Carolina.
The weekend's Grammys were also attended by stars including Billie Eilish, Diplo, Chelsea Handler, Laverne Cox, Doja Cat, and Addison Rae. More after the jump.
Article continues below advertisement
Fronting Versace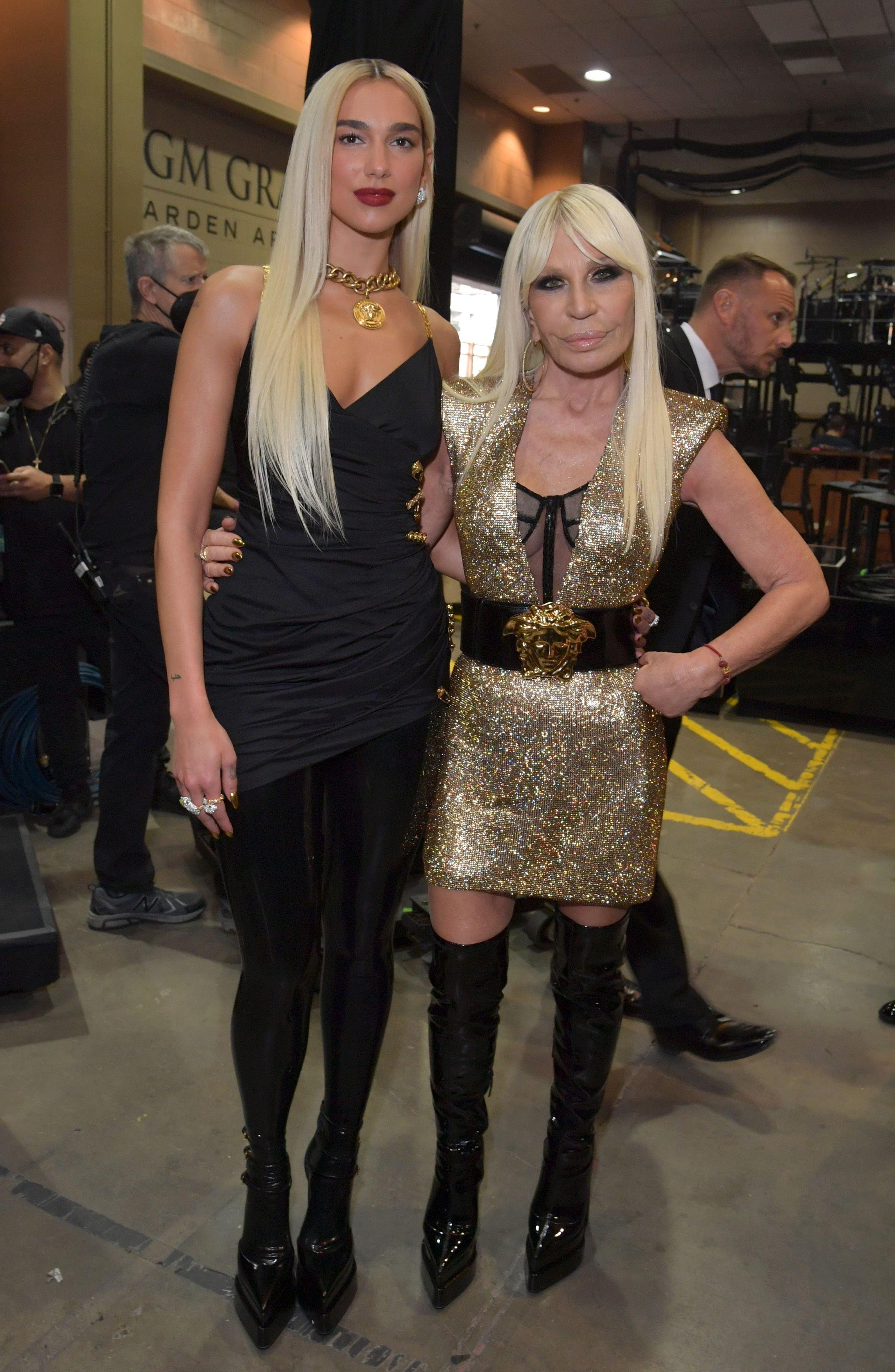 Dua continues to make headlines for fronting Versace. Indeed, photos of the star last night showed her with 63-year-old Donatella, who took over running the label after the 1997 shooting of brother Gianni Versace.
Brand Loves Her
"I met Dua for the first time a few years ago in London," Versace stated last year. "I knew she was a beautiful girl but when I heard the timbre of her voice. I realized immediately she had something unique and special. Since then I've watched her career take off and partnered with her for many amazing moments. Right now, I cannot think of a better woman to embody the spirit of Versace and of this collection."
For more, give Dua's Instagram a follow.