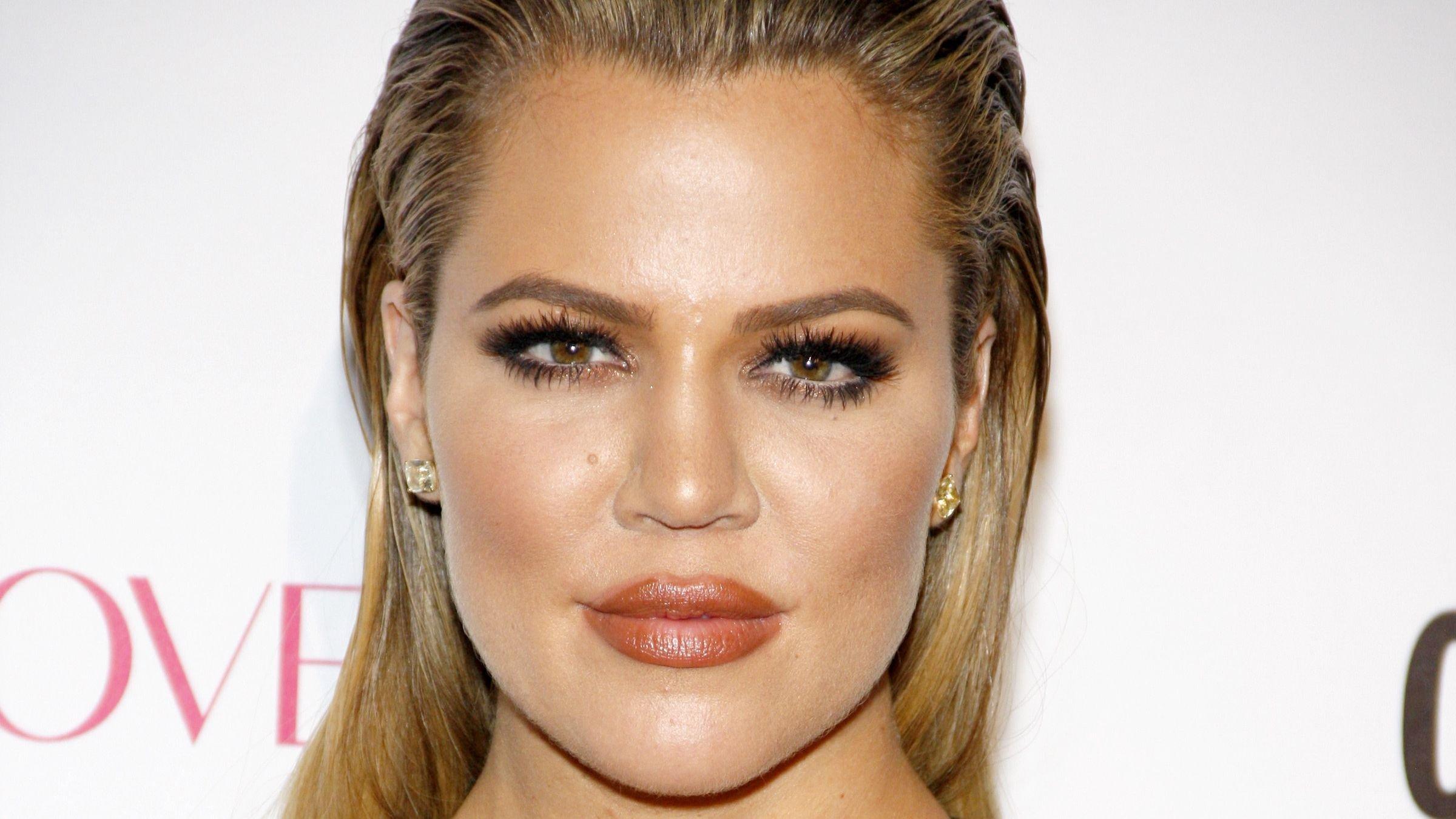 Khloe Kardashian Folds Leg In Tight Good American
Khloe Kardashian has been showing she's a Good American and repping her best-selling brand at the same time. The reality star, 37, was all gym vibes for a selfie she shared on Instagram back in November 2020, and it was a winner look as she folded a leg from a workout bench and flaunted her super-toned figure.
Khloe, known for battling her weight in the past, is now making 2022 headlines for losing weight following her Tristan Thompson split. This photo came a little earlier, but the famous frame was still wowing.
Article continues below advertisement
Gym Bunny In Good American
Scroll for the photo. It showed Khloe in an indoor gym and backed by both equipment and a chic, glass-fronted fridge stocked with beverages. The new Hulu star hid her face as she snapped herself, but she made her clothes the focal point. Khloe wore a snazzy and skintight black pair of cheetah-print leggings, going a little slouchier via a dark hoodie.
A caption from an Instagram account documenting the mom of one's looks wrote: "@KhloeKardashian I November 16, 2020 I vía Instagram StoriesKhloé wore @goodamerican Cheetah Contour Legging($99) and @fearofgod x @essentials Black Fleece Hoodie(Sold Out)."
Khloe further wore a scrunchie around her wrist and her hair in loose waves, also flaunting a mean red manicure.
See More Photos Below
Khloe, followed by over 230 million on Instagram, has been busy shouting out her brand and sister Kim Kardashian's SKIMS one of late - both now retail swimwear, with March 2022 marking the launch of SKIMS Swim. Khloe rocked up to the Miami, FL launch party in a killer blue minidress and high heels, seemingly making just as many headlines as 41-year-old Kim, who wore a metallic bikini top and matching leggings.
Article continues below advertisement
Solid Brand Values
Khloe, who promotes her brand via a size-inclusive #GoodSquad model team and regularly scouts for new additions on social media, has opened up on GA, a brand she's designed to fit everybody.
"It's about women of individuality and diversity, but also about being comfortable in yourself. That's what we're trying to promote. It's not about fitting into a size two and that's what makes you beautiful. I just want people to be healthy and love who they are and be in control of your life. But that doesn't mean you have to be a size six," she told Elle.
Got Her Good Squad
Of her Good Squad, the California native added: "They're bad ass girls who all have a lot going on in their lives. Women who are strong and so versatile. We have girls of all different colors, ethnicities, heights, sizes."