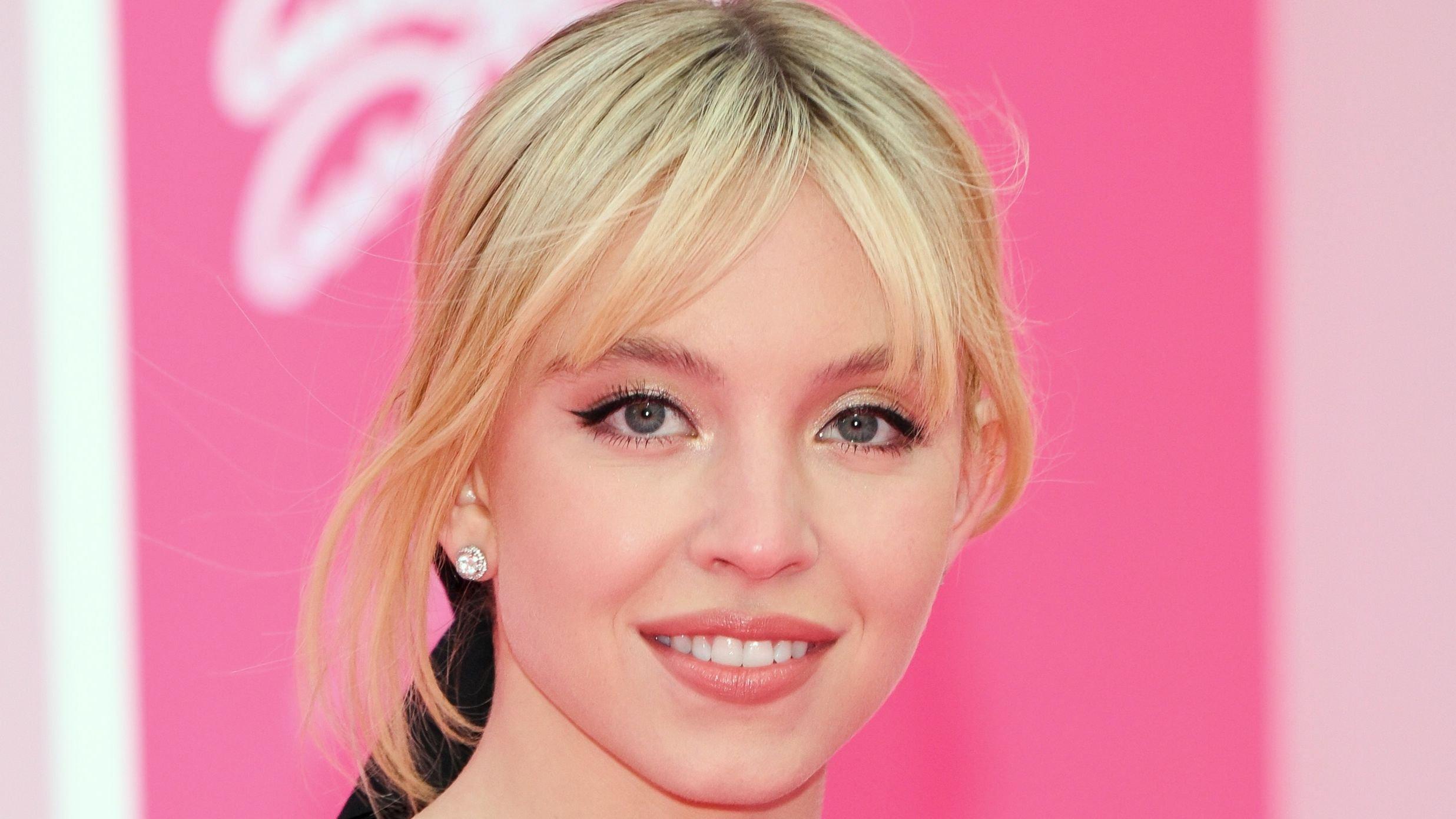 Sydney Sweeney Impresses In Busty Prada Display
Sydney Sweeney, 24, is fast becoming a significant fixture in Hollywood, and she received the Cannes Series Rising Star Award last week to solidify her position. After an explosive second season and more roles in streaming hit series, the 24-year-old has become a force to reckon with amongst the new generation of Hollywood actresses, hence the French festival's recognition. The Euphoria star stole our hearts as Cassie Howard, a troubled teenager navigating her way through life.
Article continues below advertisement
Sydney In Custom Prada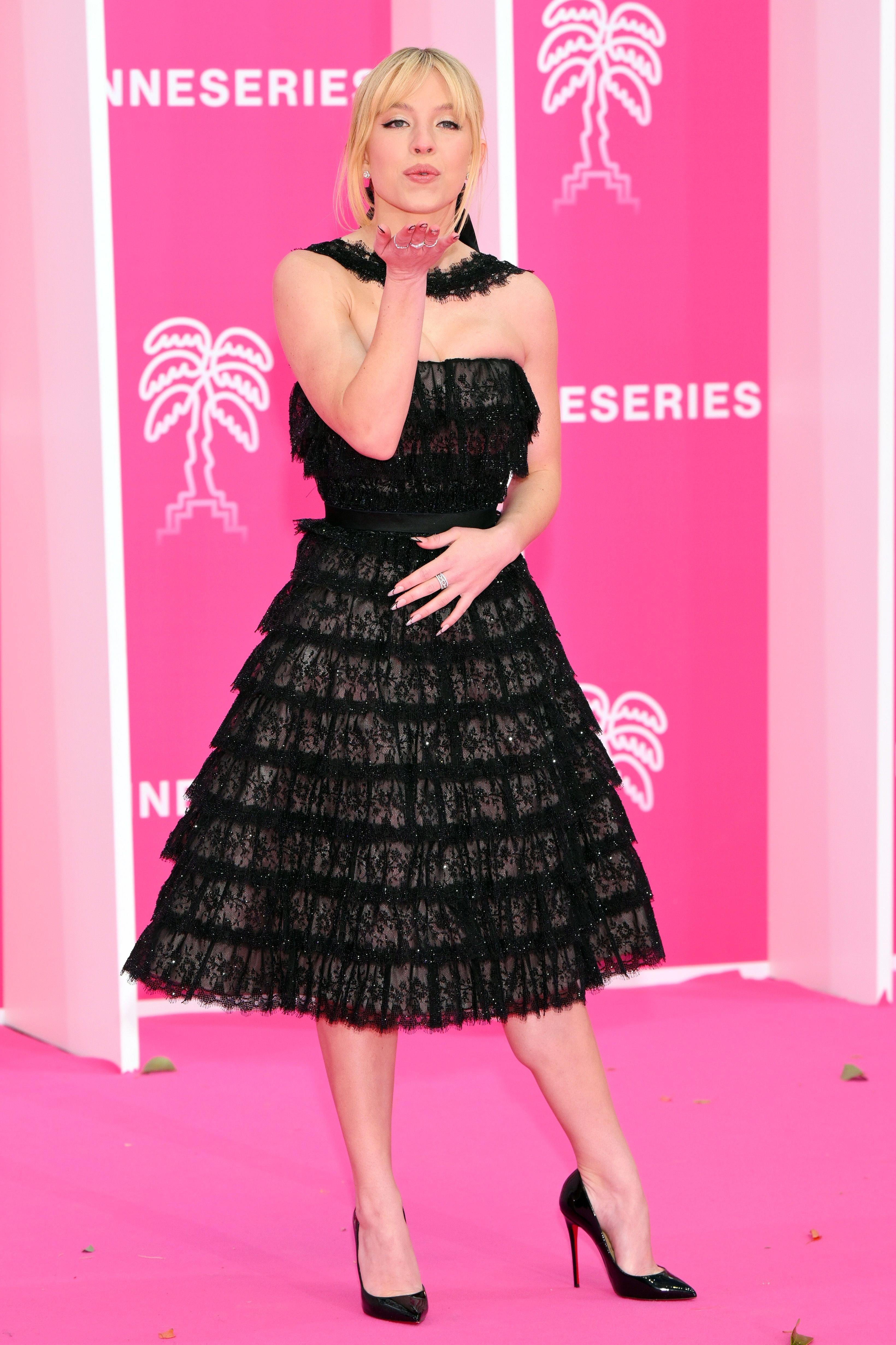 Sydney wore a custom Prada sleeveless black cocktail dress with multiple frills. Its bodice was a bustier cinched with a black silk belt at the waist leading to a flared skirt stopping slightly past the knee. The lacy dress had a white inner lining that shone through the beaded sheer lace forming a dove grey highlight. Sydney's dress had a low-cut bustier neckline displaying her booming bosoms and a curved necklace with the same thin lace material.
A Stunner In 'So Kate' Shoes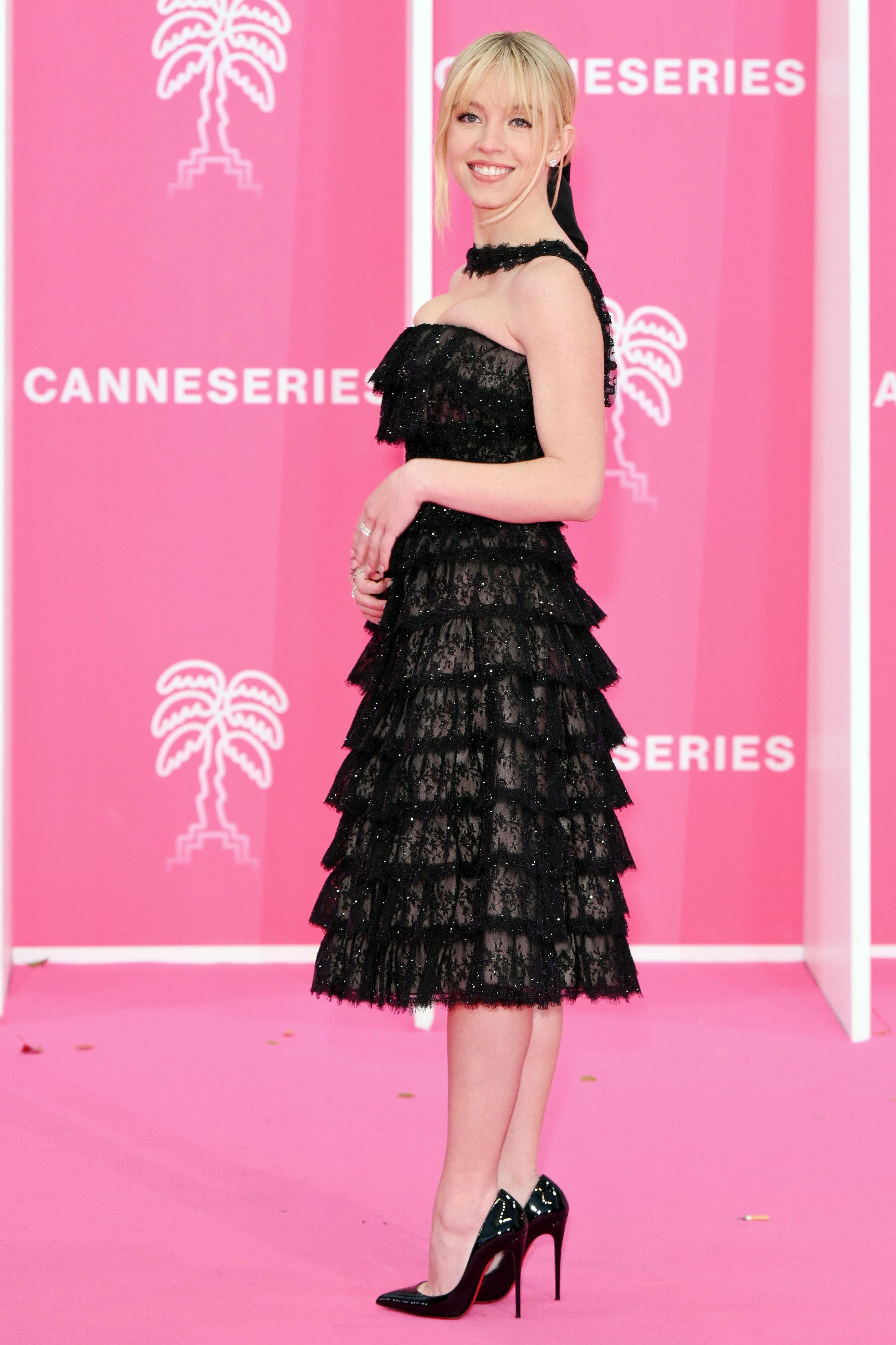 The icing on the outfit was a black ribbon tying Sydney's blonde hair in a low ponytail. She wore her natural blonde hair for the event and accessorized her look with stud diamond earrings and the iconic So Kate black pointed-toe Christian Louboutin stiletto pumps. The actress wore subtle makeup - a simple black eyeliner and glossy peach lipstick - to keep the attention on her glittery dress.
Article continues below advertisement
Sydney's Acceptance Speech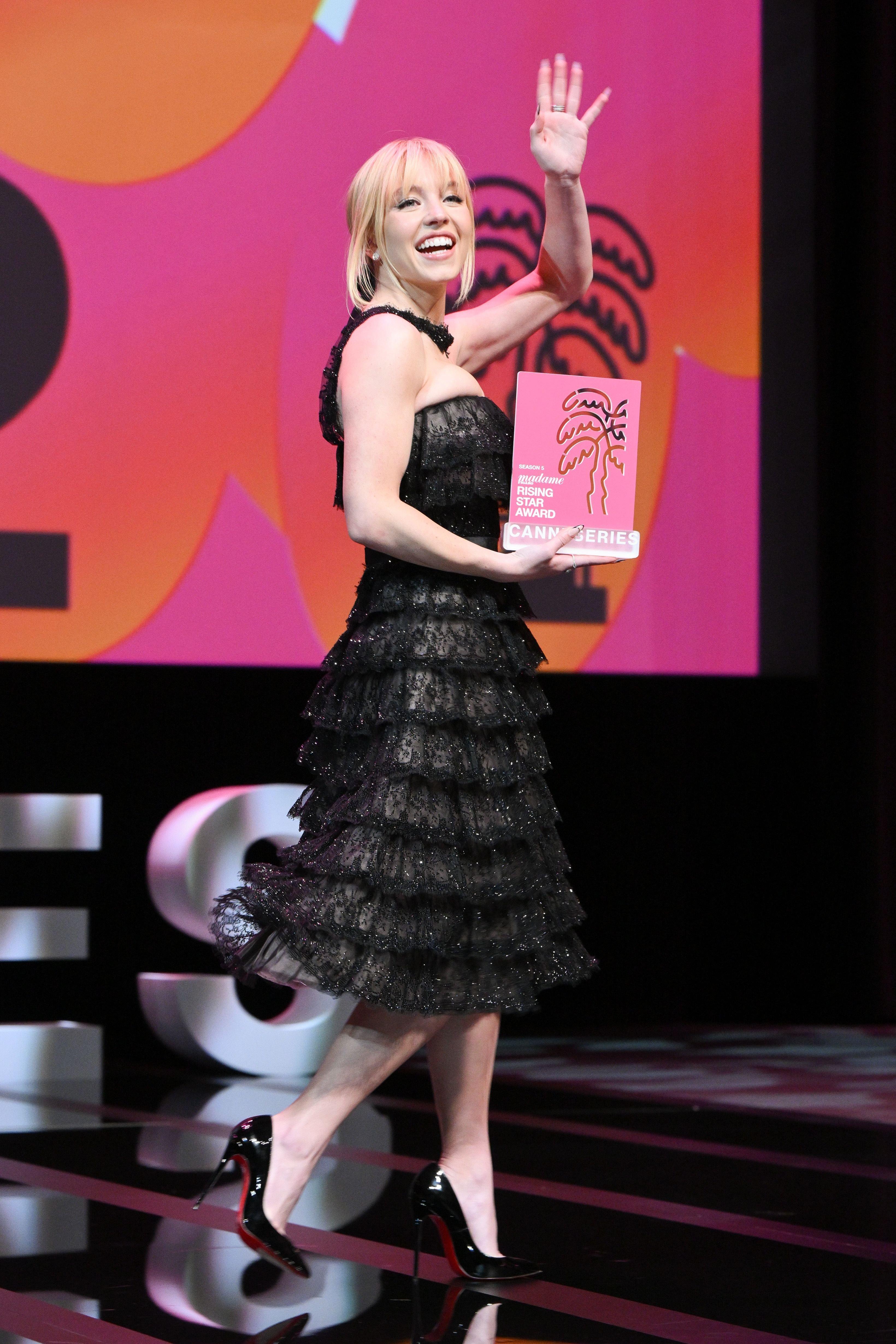 Sydney stopped to take pictures with fans and sign a few autographs while answering interview questions about her career and thoughts on receiving the Madame Figaro Rising Star Award.
"It's beautiful and exciting to be here, and it's so amazing to see a show being able to pass through me," she said.
In her acceptance speech, she said,
Thank you so much I would love to thank the Cannes Series and Madame Figaro for giving me this award. I am beyond appreciative and honored to have my work recognized. I would like to thank Sam Levinson and Mike White for believing in me and giving me a space to creatively help my characters and HBO for allowing them to beautifully express their vision.
-
Keep scrolling to watch the video
Cassie Howard's Influence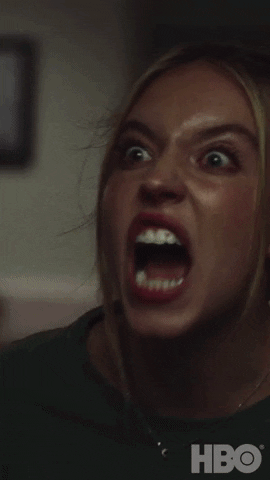 The Cannes Series crowned her this year's IT GIRL, and she answered some Q & A from them, including how Cassie Howard's character influenced her perspective on her life. Because she saw how the character's people-pleasing ways negatively impacted her life, Sydney decided never to be that way.