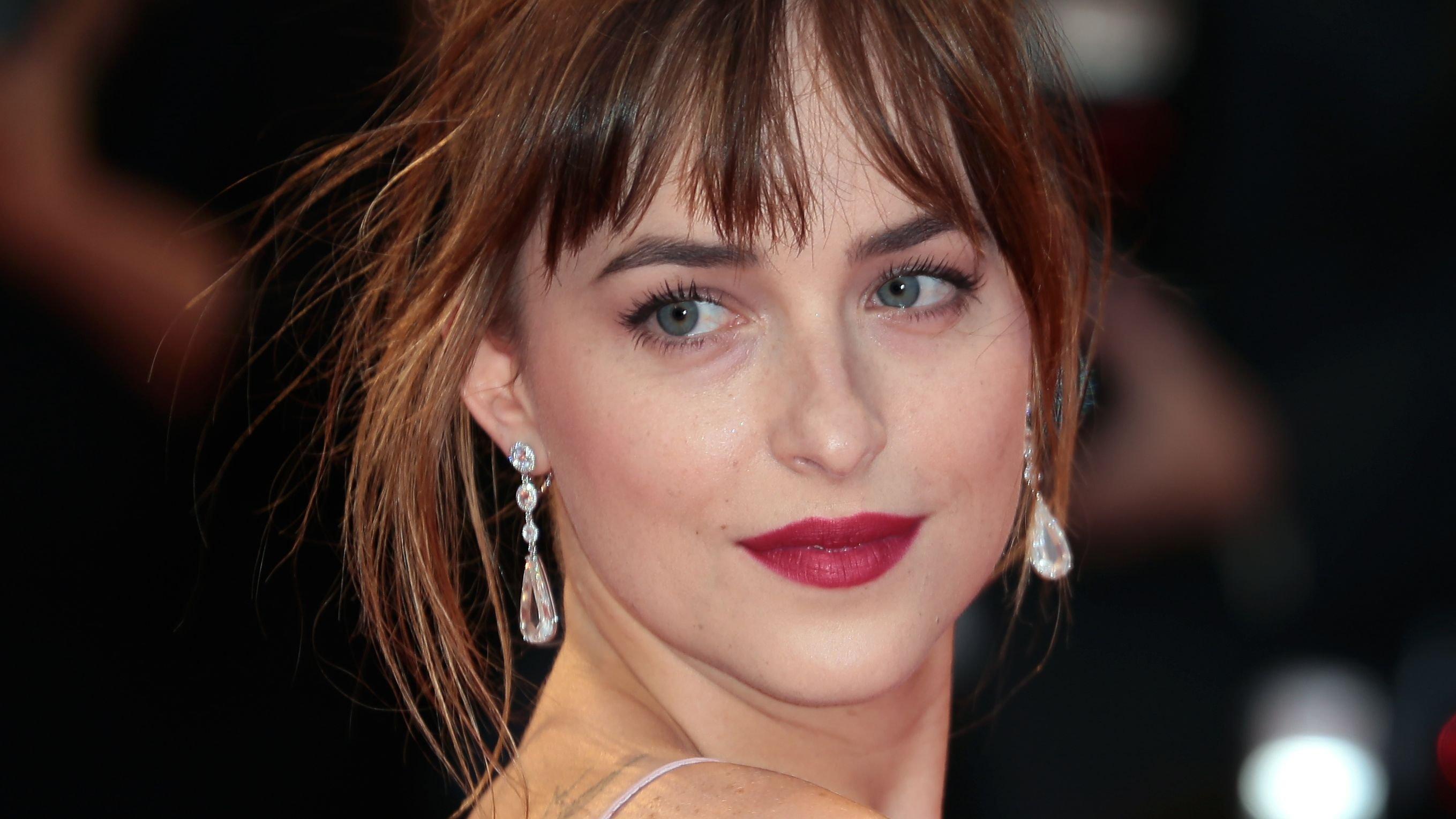 Dakota Johnson Stuns In Plunging Dress
Dakota Johnson has remained a fan favorite for years. With a body that turns heads, and stunning style, the star's outstanding skills have stamped her name in the movie industry. Her uniqueness has kept fans entertained for years and counting. Johnson's appearance always captivates her 4.6M Instagram fans, whether in movies, at events, or on social media. Here is a look at her fashion preference for feathers, seen on two occasions this month.
Article continues below advertisement
Johnson In A Dusty Rose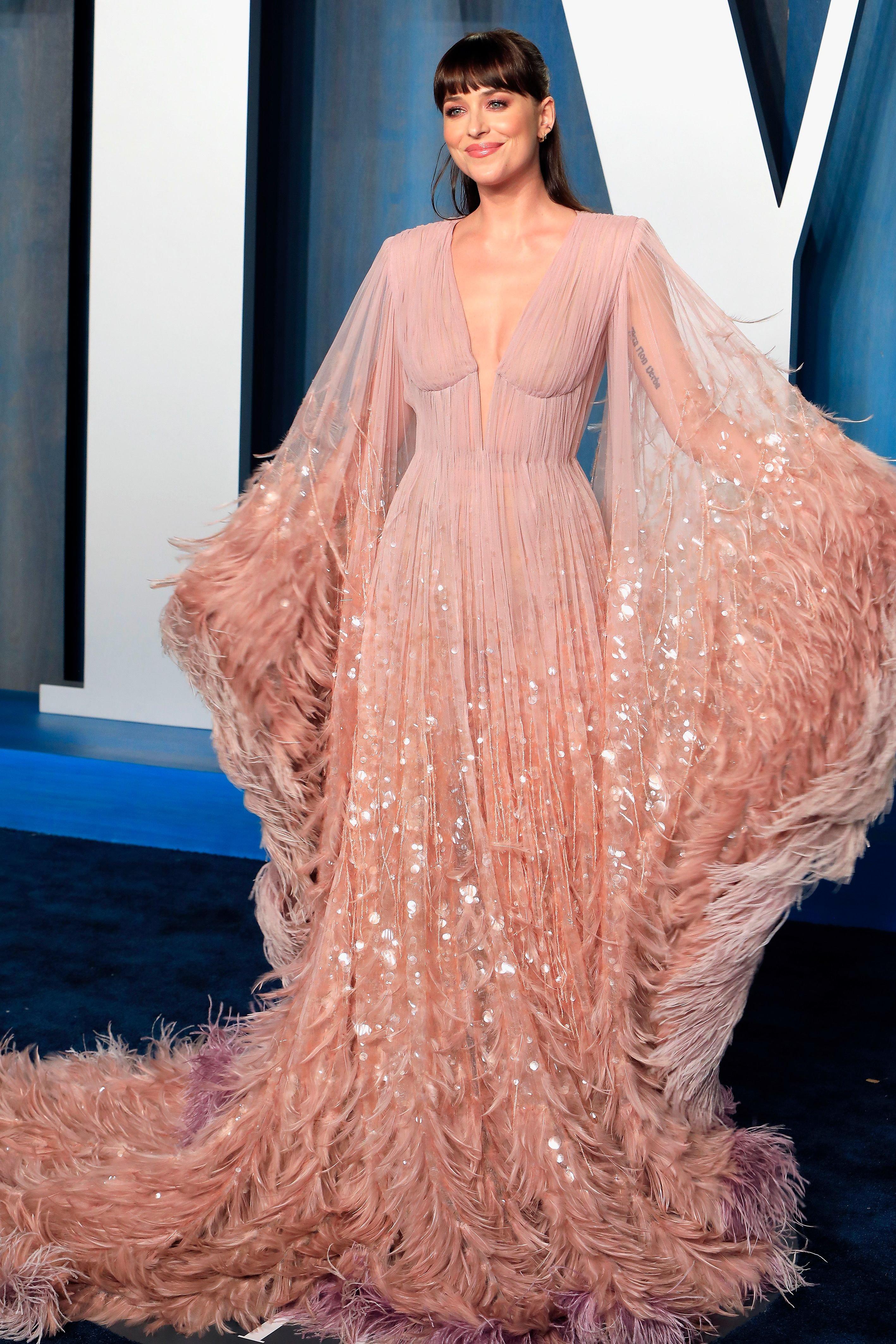 Johnson's hairstyles and dresses have always been splendid, but she clearly has a thing for feathers. She greeted fans with one of her sterling appearances for the 2022 Oscars. The Fifty Shades actress showed up at the March 27 Oscars after-party in a dusty rose feathered gown that took breaths away. The beautiful dress was designed with feathers that flowed from the voluminous sleeves to the gown's long train. The dress also features a plunging neckline and glittering sequins.
Fans got to see the royal-like glam and aura Johnson exuded at the Vanity Fair After-Party. The 32-year-old How To Be Single actress gave fans a closer look at her dress and outstanding makeup and hairstyle. The Hollywood star who previously stood out at the Venice Film Festival, rocked a dark fringe hairstyle, eyes shadows that made her blue eyes pop, and pink nude lipstick. As usual, fans got carried away by the appearance and filled the comments with lovely emojis and compliments.
Another Feathery Look
In the same month, Dakota posed for British Vogue, featuring another plunging dress, this time showing her bra underneath, with feathers on the sleeves.
Article continues below advertisement
Beauty And Glamour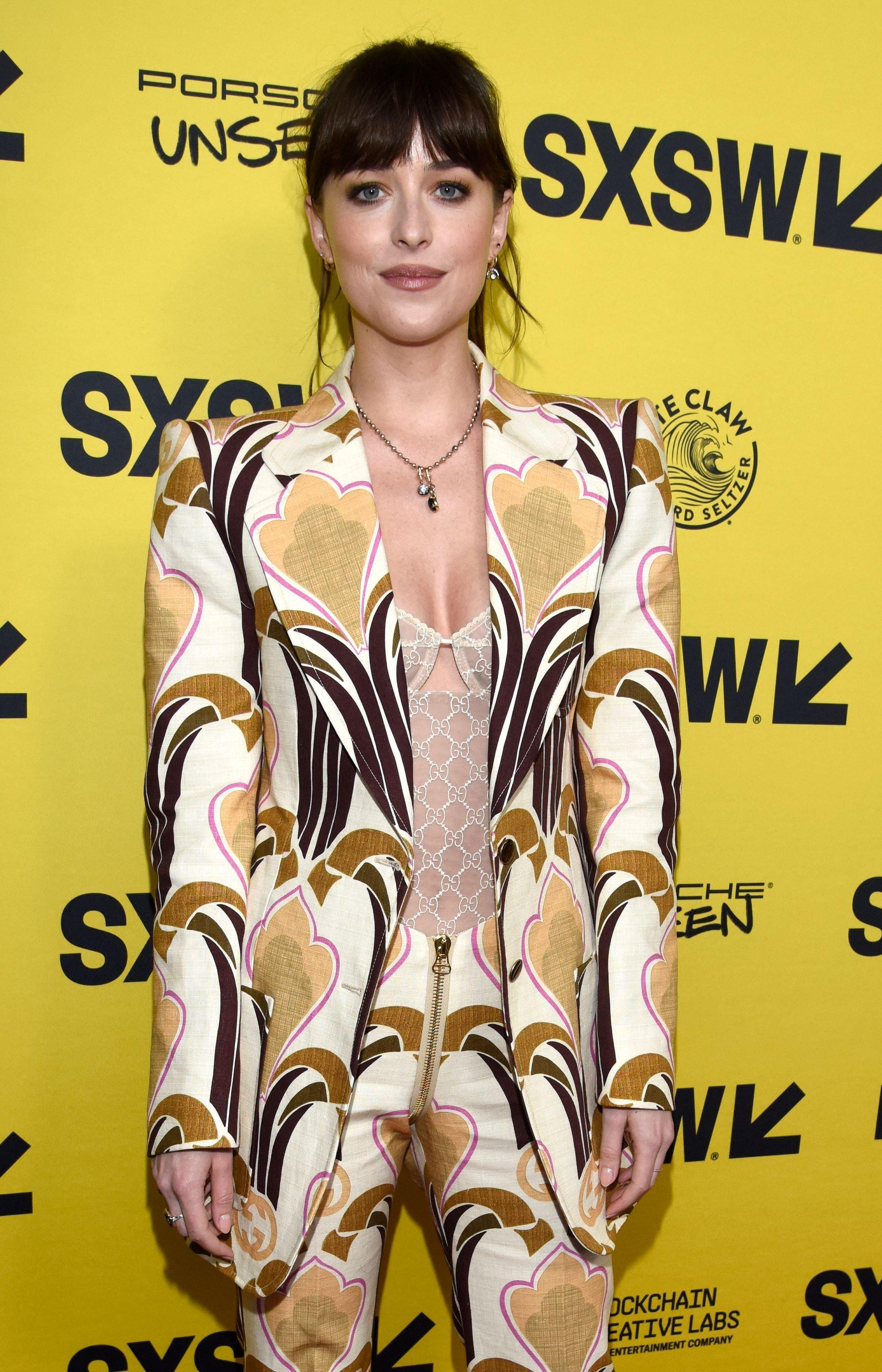 Johnson has it all, beautiful fame and glamor, and when it comes to being stylish, she also tops the list. For the premiere of her new film Cha Cha Real Smooth at the 2022 SXSW Conference and Festivals, Johnson spotted a nude monogrammed bodysuit under a tailored suit designed with large intricate patterns in swirling gold, pink, beige, brown, and white colors. She accessorized her outfit with a pendant and matching drop earrings. She completed this style with point-toe black shoes.
Fashion On A Different Level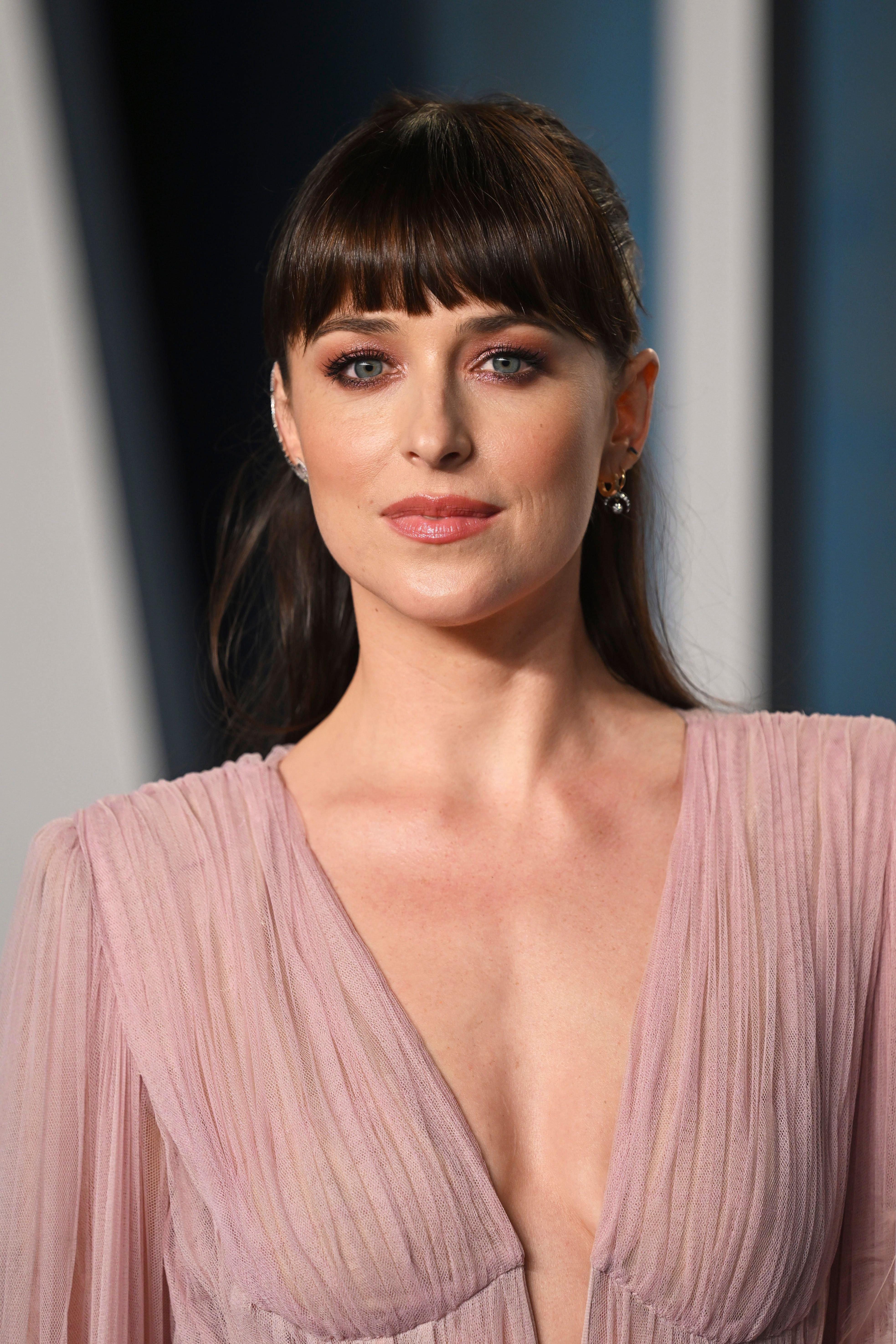 Johnson is set to explore a whole new sense of style as she might be tapped to star on Sony Picture's new Marvel installation, Madame Web. According to Deadline, after the massive success of Spider-Man: No Way Home, Sony is considering expanding its universe of Marvel characters as sources say Johnson may star in the studio's Madame Web movie. Madame Web is depicted as an old lady with a crispy look in the comic version. The character is sure different from Johnson's usual superfly character, but judging by her ability to look fabulous in anything, the actress will definitely impress fans as Madame Web.