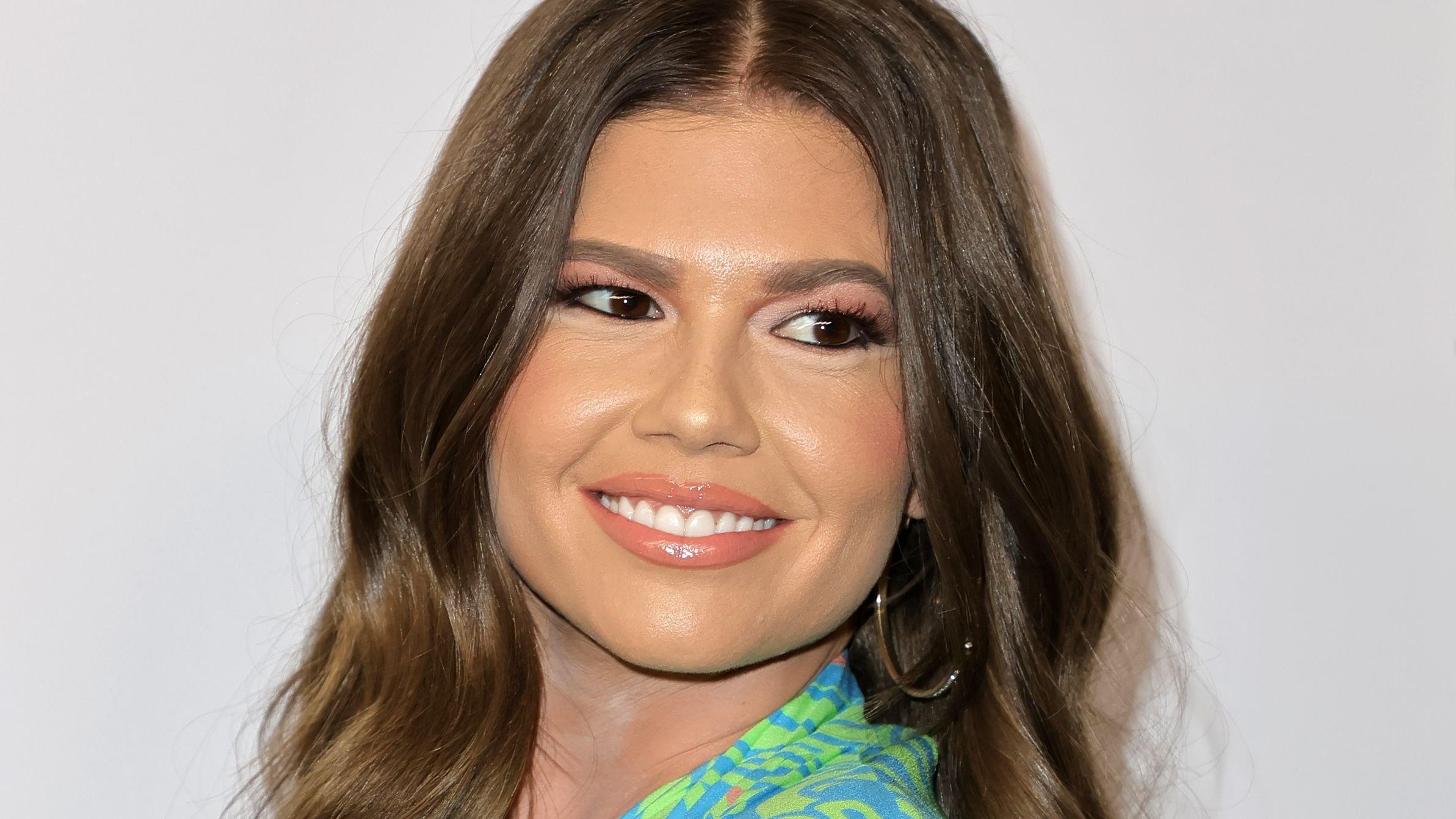 Chanel West Coast In Tight Pants Is A 'Burberry Baby'
Chanel West Coast looked trendy in tight-fitting Burberry as she headed to an event in Philadelphia and, while the rapper and MTV host was excited to be performing for her fans, she did find the time to drop several snaps of her outfit on Instagram. Invited to sing at the grand opening of fellow rapper Warchyld's Wardrobe store, the 33-year-old joined the tartan club in beige slacks and a matching bucket hat, with one share highlighting her lean legs by portraying her getting out of her car.
Article continues below advertisement
Leg-Flaunting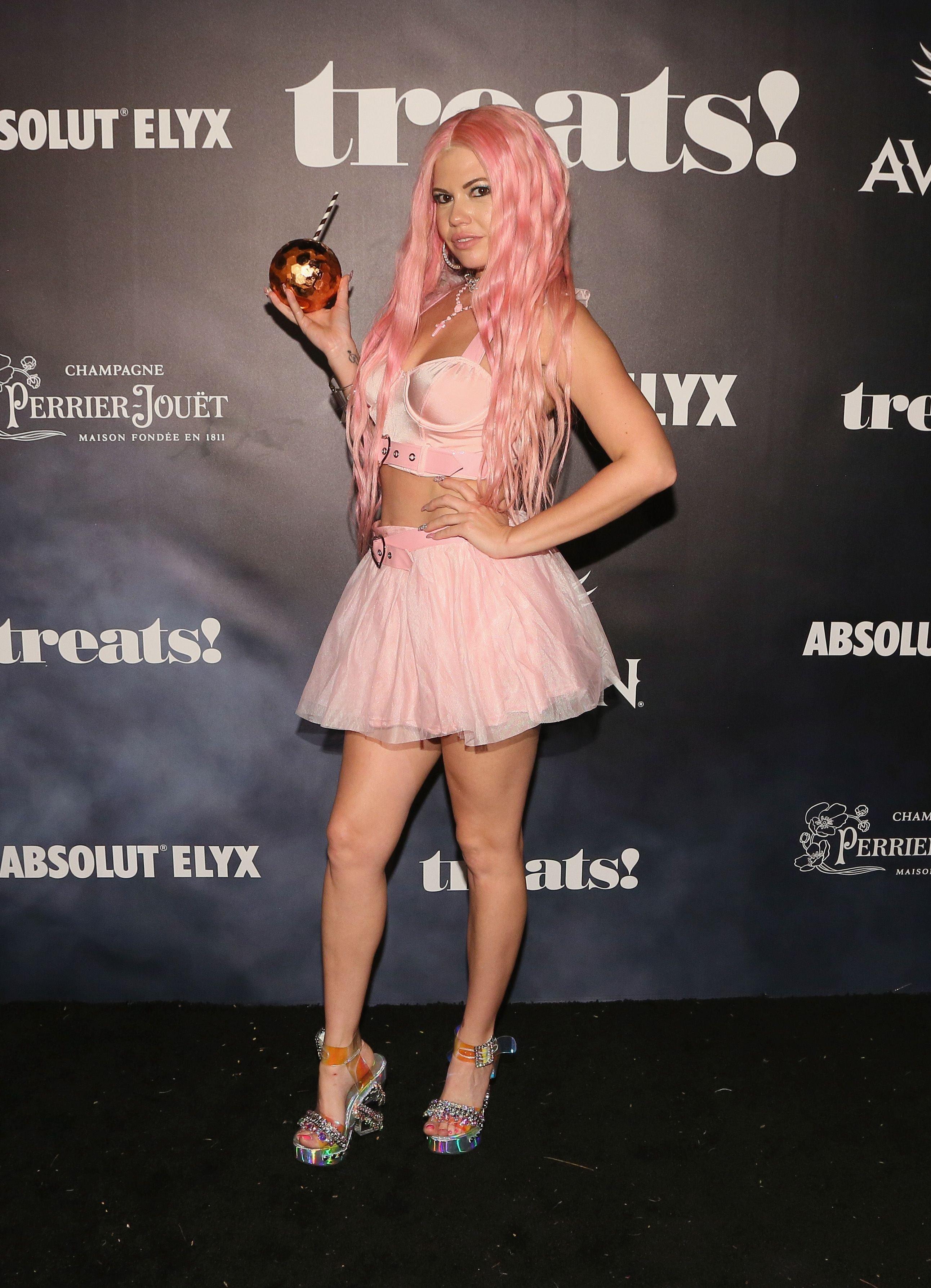 Snapped just as she pulled up at the venue, West Coast spread open and posed up a storm on the passenger seat, delivering "Burberry baby" vibes in the hip set that she paired with a black T-shirt. With a loose fit to offset her skintight pants and a colorful graphic print that added texture to the look, it was accessorized with thick gold chains draping over the jewel neckline.
The America's Sweetheart rapper, whose middle name is a luxury brand, also wore a cuff bracelet and a gold wristwatch, topping off the look with chic hexagonal sunglasses. Her footwear was just as eye-catching and consisted of strappy platforms with buckle details and snakeskin-print inserts here and there.
Doing What She 'Loves Most'
Spreading her action across four separate posts, the Ridiculousness star uploaded a video from her car just as she was arriving at the venue, in which she told fans the show was going to be "hella popping" and that "I need to see y'all there."
The artist followed up with pictures from the event, including a couple of close-up of herself slaying the mic, captioned, "Doing what I love most."
In the images, she wore a white varsity jacket inscribed with Warchyld's name on the back, which fans got to admire in greater detail in a subsequent slideshow from her performance.
Article continues below advertisement
Snakeprint Chic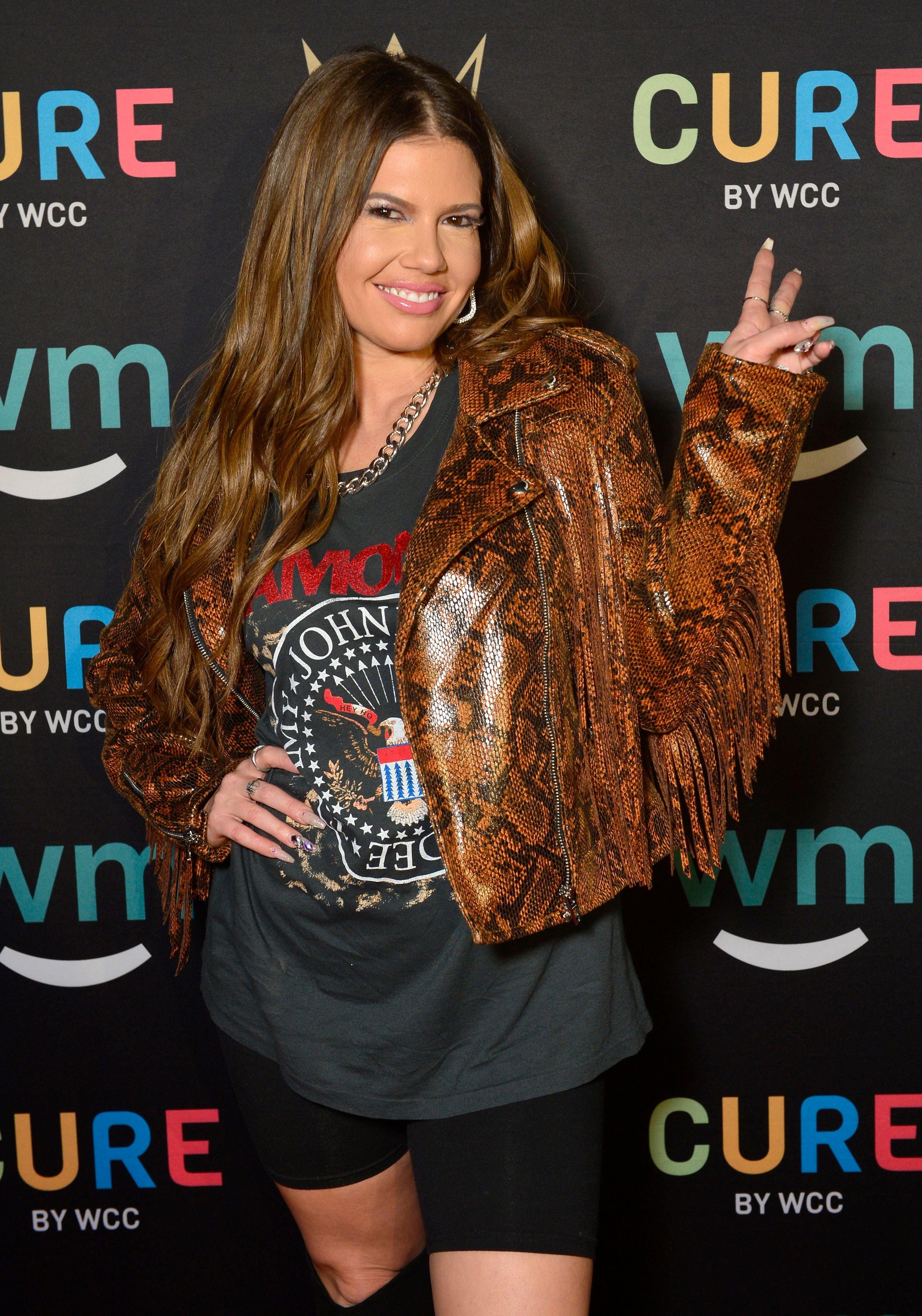 This comes after West Coast rocked the snakeskin-print look for a photoshoot with Juliana Civitate (Instagram handle, jujufilm), the creative behind her 'Balmain Barbie' shoot and her go-to photographer for her designerwear showcases.
A follow-up to her Instagram Live with Zhavia from earlier this month, the shoot saw the L.A. native posing in a Lamborghini in a green snakeskin-print jacket and ripped jeans. Chanel sunglasses added chic to the look, as did a pair of massive hoop earrings covered in pearls.
Vacay Vibes
Fans recently tuning in to her Insta feed also had the pleasure of admiring plenty of her content as the Fun Factory alum documented her Mexican vacation with boyfriend Dom Fenison. Delivering sultry poses on the beach, in the pool, and even on a yacht, the rapper flaunted her curves, with things getting romantic in one upload of the lovebirds passionately kissing poolside.