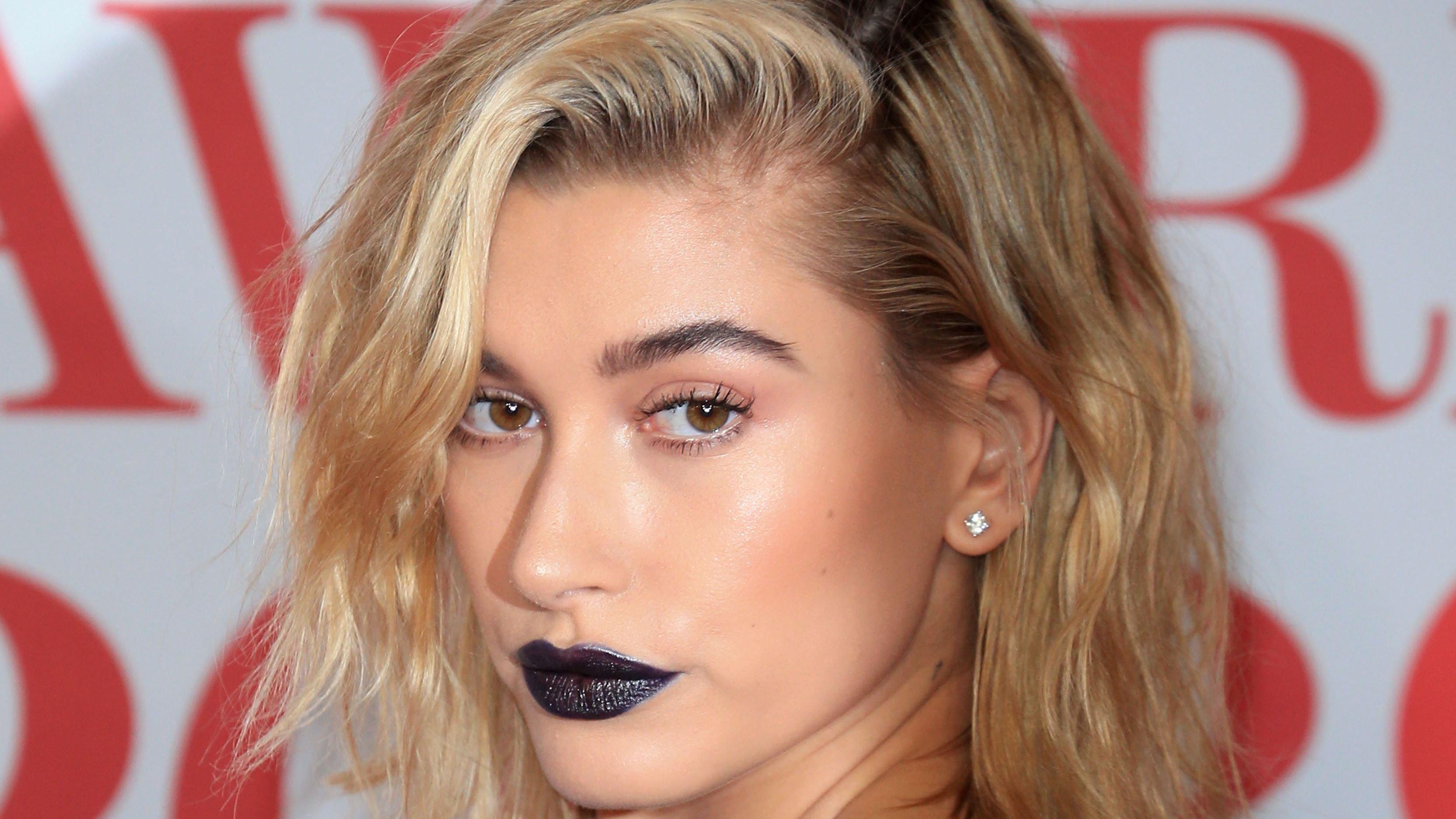 Hailey Bieber Exposes Back Dimples In Cutout YSL Dress
25-year-old supermodel Hailey Bieber arrived at the Vanity Fair Oscars After-Party in style, wearing a nude YSL dress. This event was her second public appearance since her infamous health scare two weeks ago, and she made sure it was worth the wait. The fashion enthusiast skipped most fashion weeks and only attended the Balenciaga, and YSL shows in Paris. It's only fitting that her next public appearances would feature pieces from the fashion houses, especially YSL.
Article continues below advertisement
Hailey Shows Up Without Justin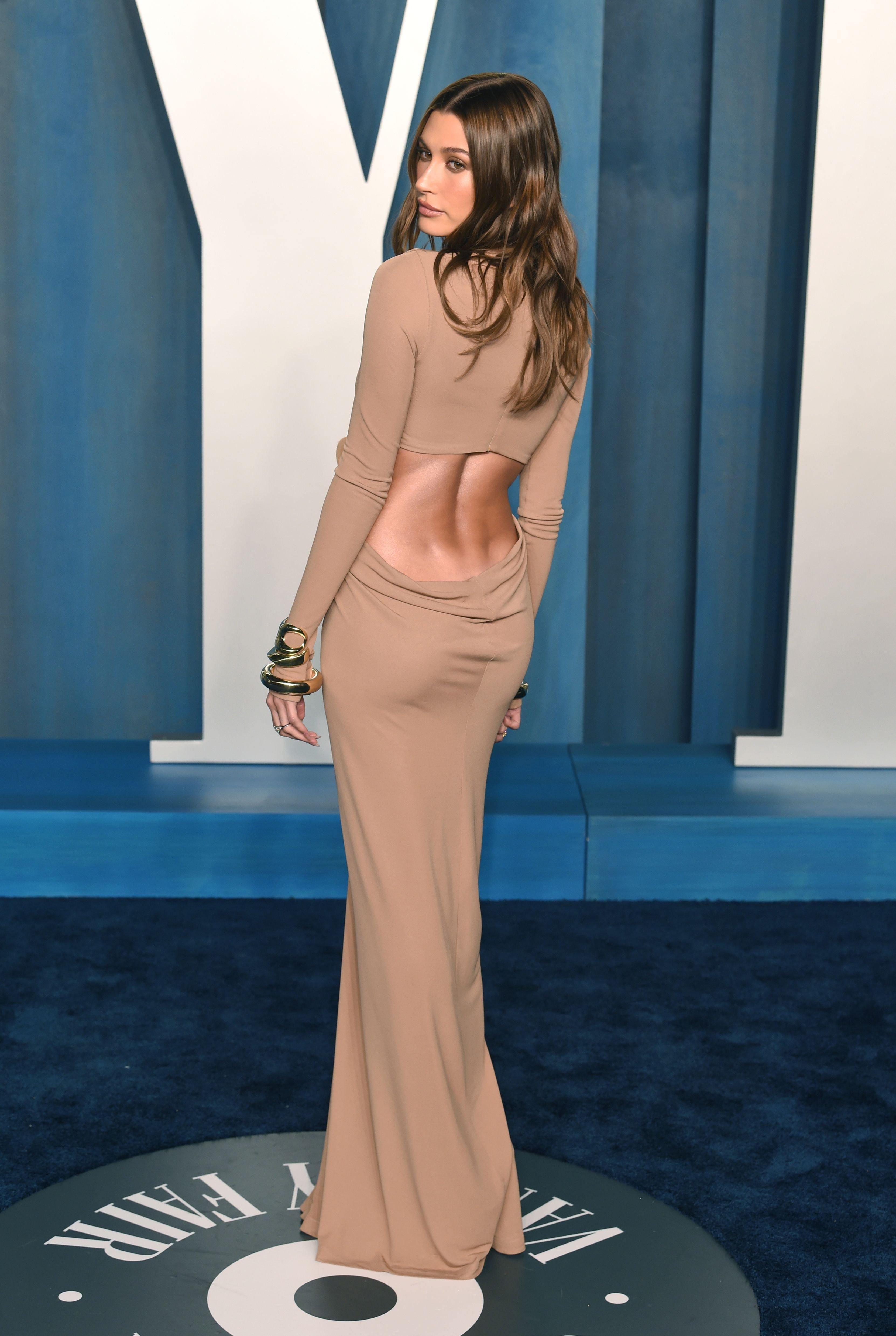 Surprisingly, the model hit the carpet without her pop star husband, Justin Bieber, but she still grabbed everyone's attention with her risque cutout dress. The YSL FW22 collection gown was a high-neck maxi-length dress ruched at the center with a wide cutout leading up to the back at the midriff. It had a bold single floral applique holding the top and the skirt on the front doubling as an accessory.
Hair And Makeup Set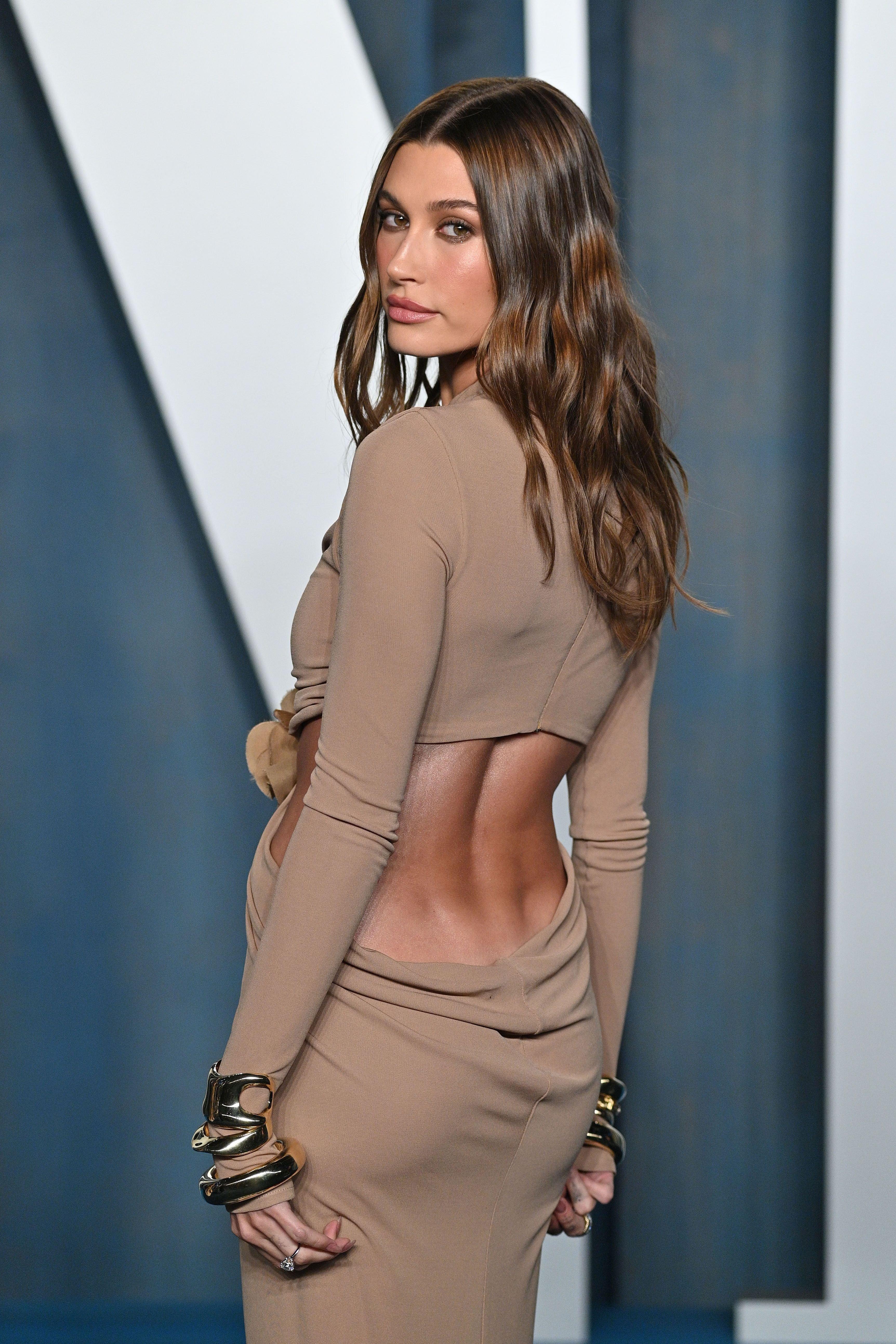 The lower waist cut out formed a crop top and skirt at the back, exposing Hailey's lower back. The skirt's waistline skimmed the top of her bum, teasing her waist dimples as her skin shone from the body bronzer and camera's flash. Another part that stood out was Hailey's dark nude matte lipstick which complemented her light nude dress and tanned body.
Article continues below advertisement
Hailey Bieber Wears Tiffany & Co.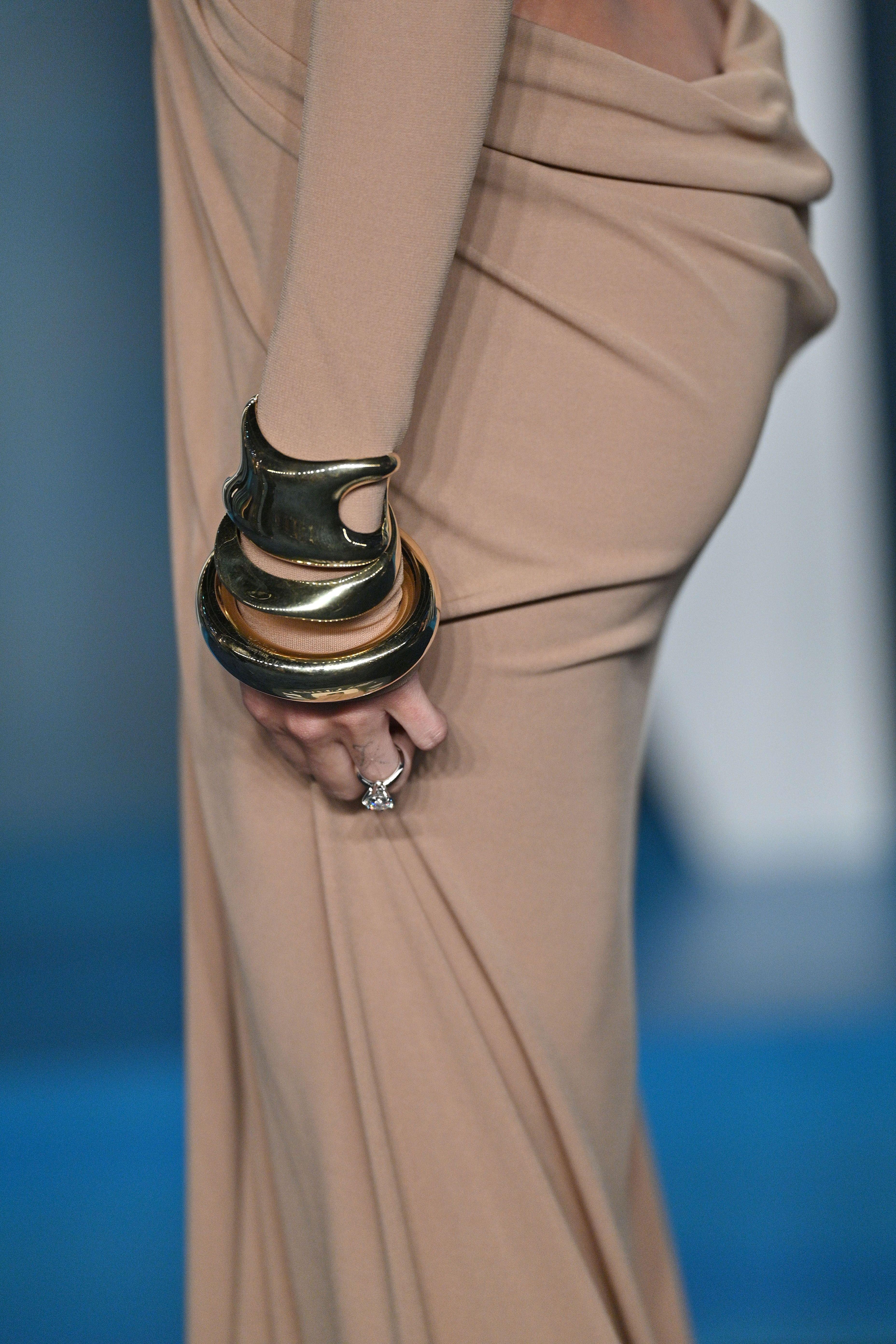 Hailey accessorized her long-sleeved maxi dress with chunky gold bangles and rings from Tiffany & Co but forewent any other type, including earrings and necklaces. She didn't need any neck-up jewelry pieces anyway because she let her shiny brown hair down in a wavy center, stopping at her shoulders. However, one noticeable jewelry piece was her wedding ring, as the white diamond stood out from the rest of the gold pieces.
Hailey's pre-Oscars photoshoot on her balcony reminds us of old Hollywood glamour. The way she leans into the fence while thrusting her bum out outlines the slender curves from her back to the top of her bum. The skirt's also lightly ruched at the top, adding to the sexiness of the style.
YSL Fall/Winter 2022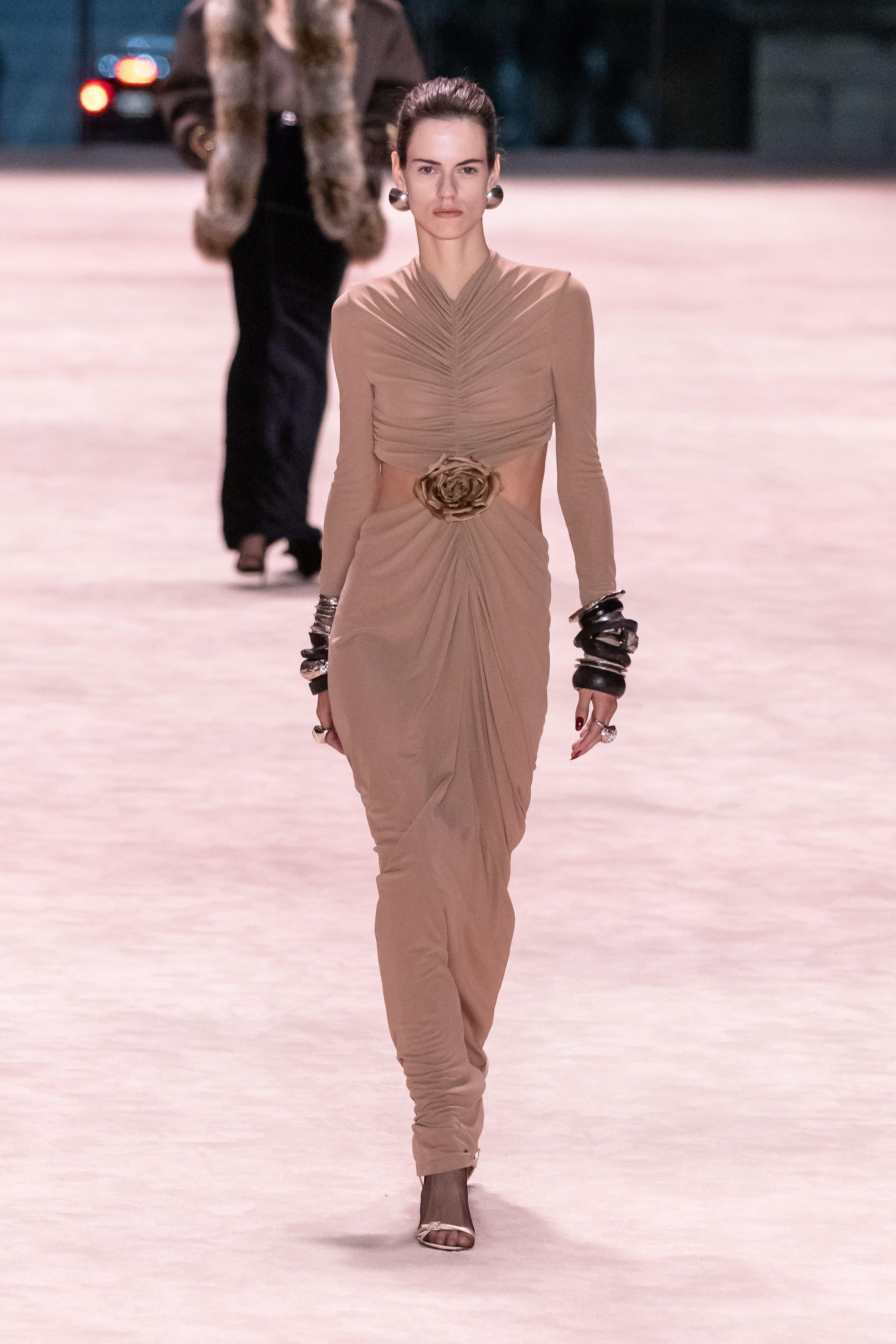 Hailey wore the YSL maxi dress the way it was intended - with chunky gold multilayered bracelets on both hands. It gave it a goddess-like aesthetic and added to its drama, although her dress covered her feet, so we couldn't see if she wore a stiletto sandal like the model or covered pumps. The dress isn't available for purchase yet.