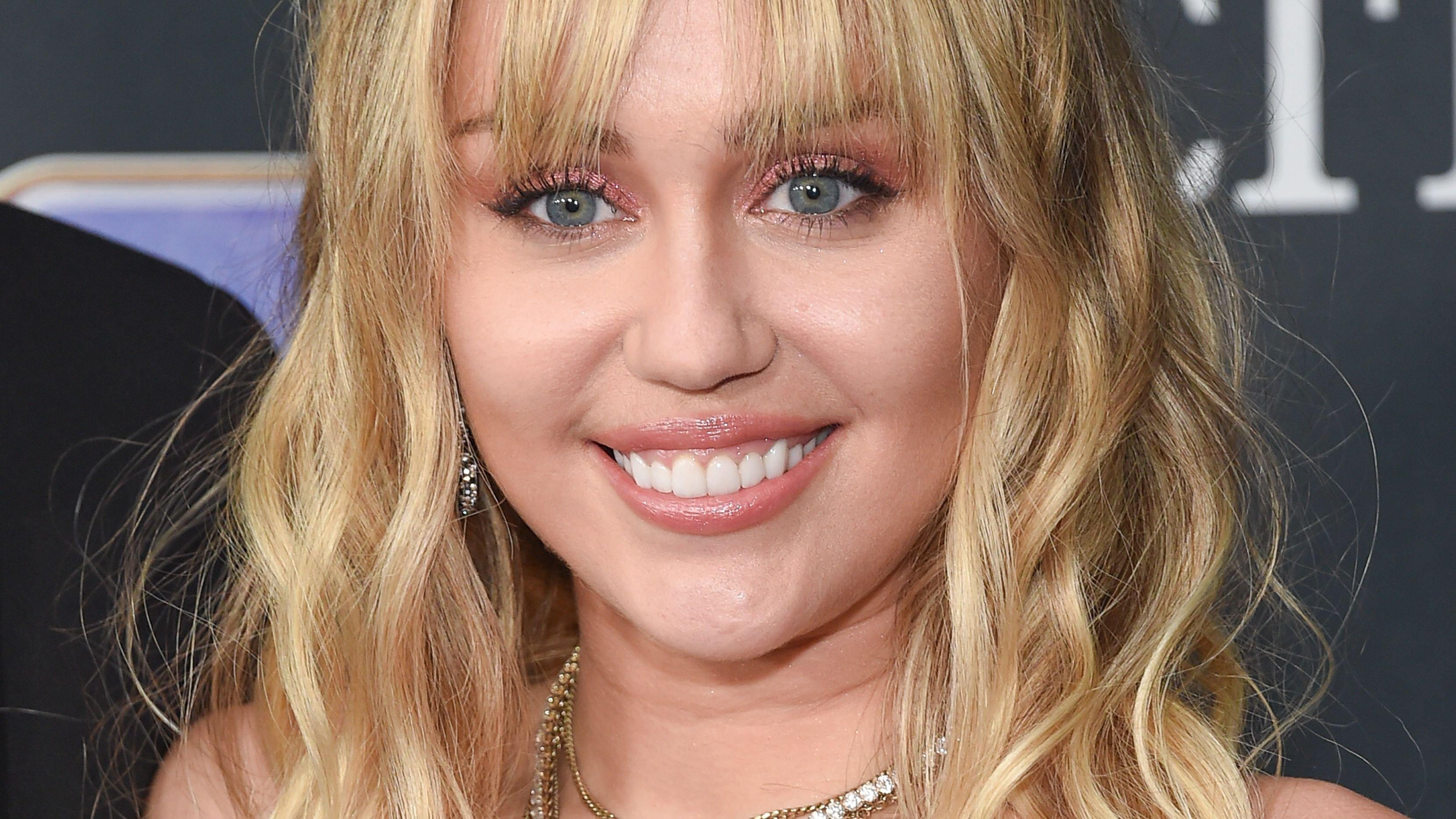 Miley Cyrus Lifts Leg In Skintight Gucci
Miley Cyrus has been impressing her Instagram followers as she raises one of her super-toned legs while clad head-to-toe in Gucci. The 29-year-old singer is now officially fronting both the Italian designer's clothes and its fragrances - while July 2021 saw Miley unveiled as the face of Gucci's scents, she's now doubled down and is also an ambassador for its apparel.
In a recent share, the "Slide Away" singer went edgy in a tight and monogrammed matching set, also rocking out with Super Bowl vibes and shouting out another well-known music name.
Article continues below advertisement
Repping Gucci
Scroll for the photo, one posted back in February. Cyrus, followed by 163 million, posed by metallic-rimmed cases, clearly sending out an on-the-road message. The blonde punched a fist up high while leaning against a massive piece of equipment, wearing high-waisted and tight black stockings with an oversized monogram across them, also pairing her leggings with a tiny crop top.
The matching set highlighted the "Prisoner" singer's super-toned abs, with a bright orange bomber jacket offsetting the muted accents. Miley also went practical in flat shoes, with statement dark shades adding Hollywood glam.
See More Photos Below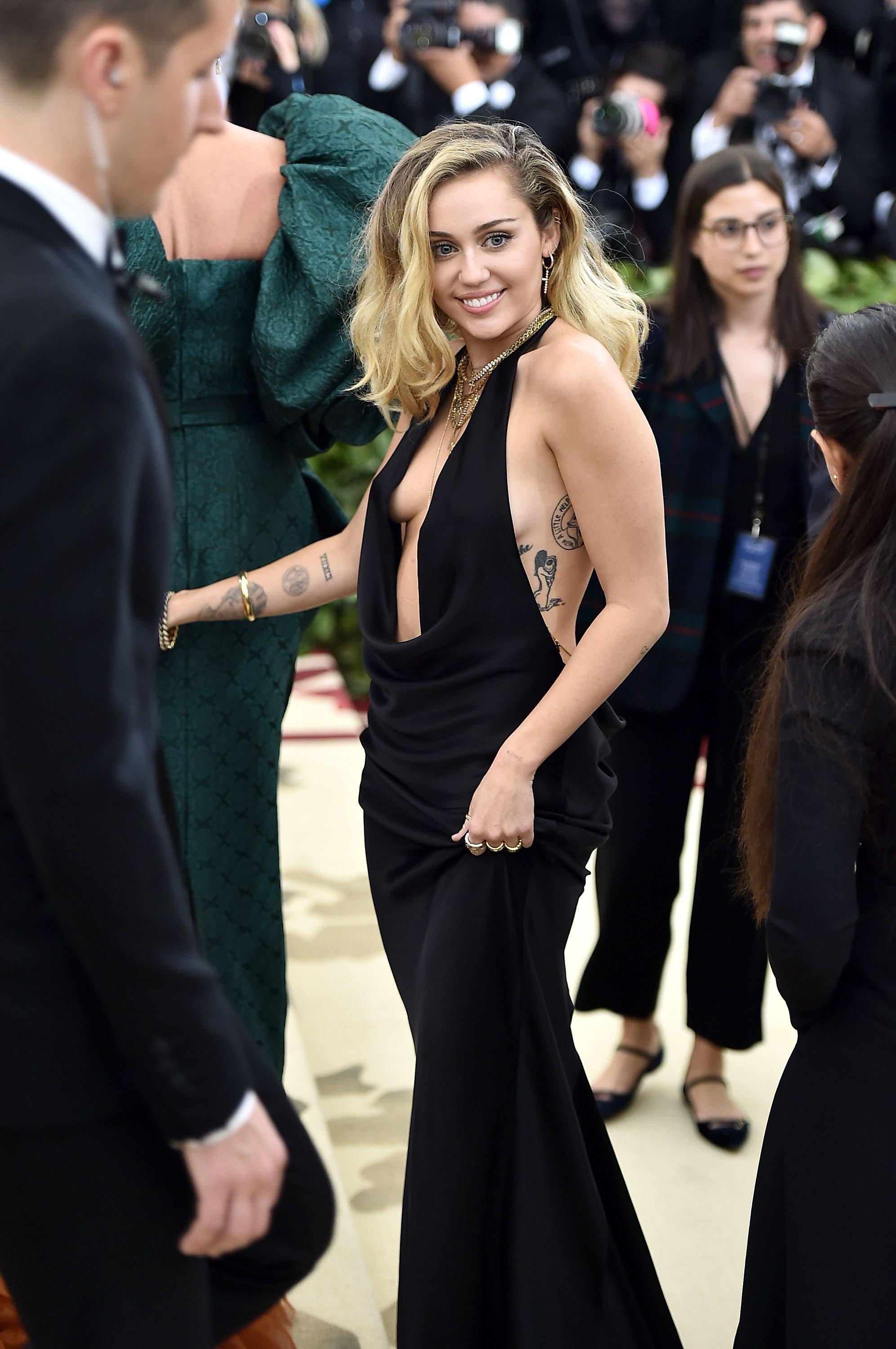 Taking to her caption, the sister to Noah Cyrus wrote: "#SuperBowlFest 🏈 on film by @myleshendrik@gucci@alessandro_michele 🧡." Over 270,000 likes have been left. Miley then returned in the edgy two-piece while wearing a lapel coat and hat for a stage shot, although looks have been skimpier as she returns to front Gucci via its Love Parade campaign. Here, the singer donned sheer stockings and sexy bunny ears for a slight Playboy vibe.
Article continues below advertisement
A Real Flora
Miley has opened up on her partnership with Gucci. She told Refinery29 that Gucci's Floral Gorgeous Gardenia brings her something unique. "I think and feel of my garden at home, which is unruly and free," she said. "It represents my spirit. It's important to allow nature to be its truest, most authentic, magical self, and that's what I embody when I'm wearing Flora."
Express Yourself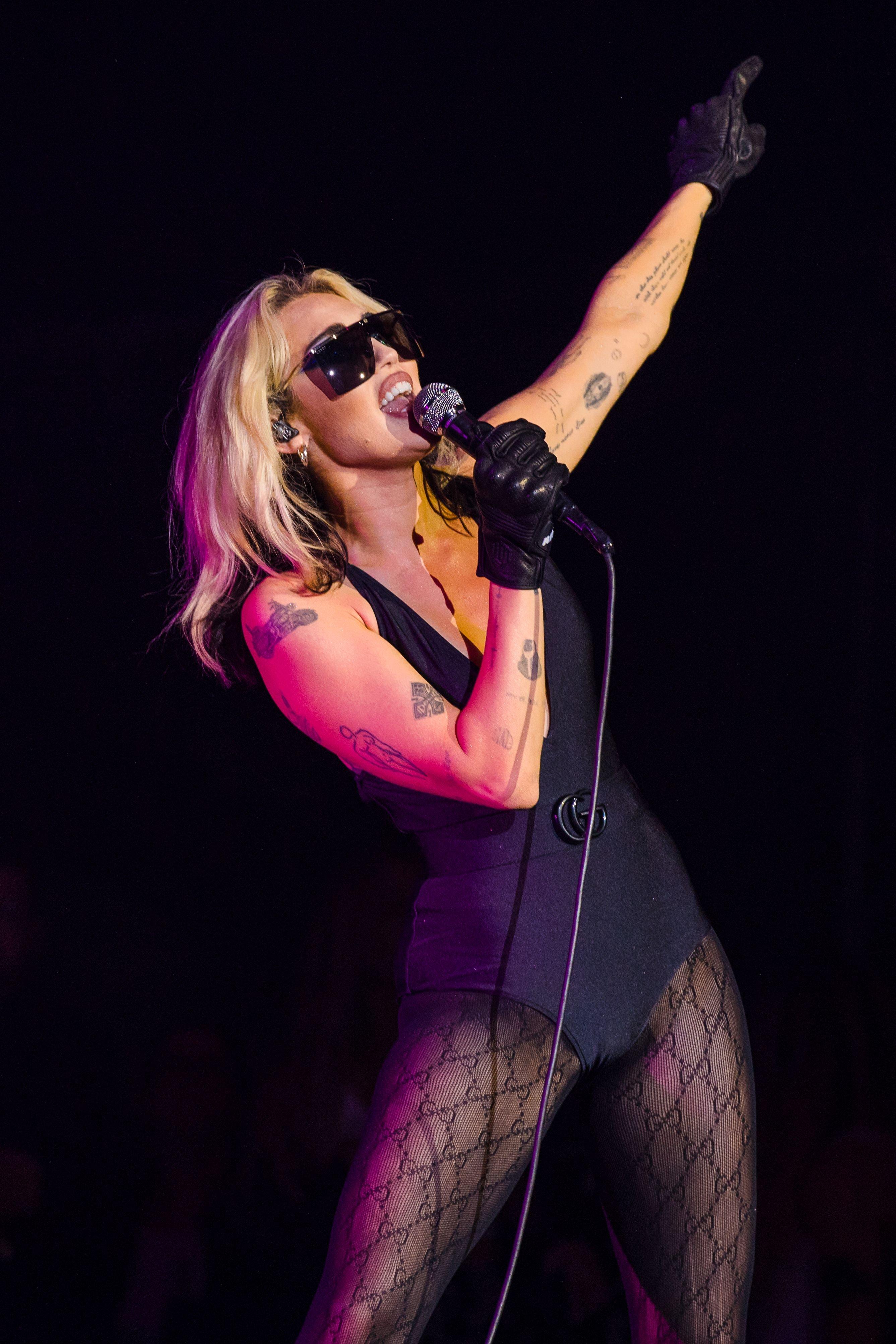 The former Disney star continued: "Self-expression is a huge part of who I am and what I try to encourage my fans and those around me to believe in — to always wear your heart on your sleeve, and to embrace all of the qualities and experiences that make us who we are."
Meanwhile, "Prisoner" hitmaker collaborator Dua Lipa is fronting Italian brand Versace. For more, give Miley's Instagram a follow.