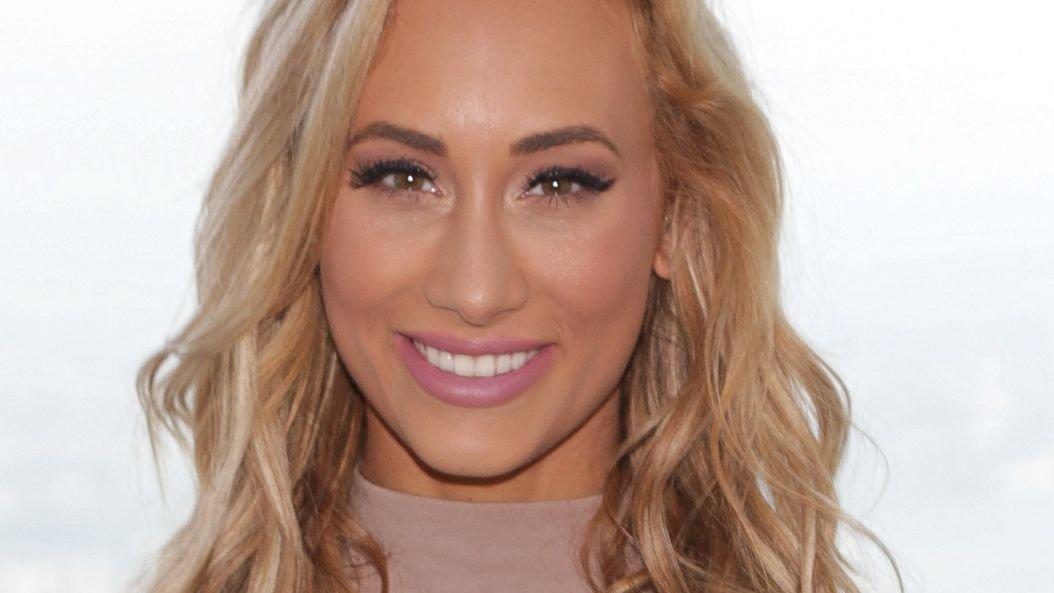 Carmella In Bikini For Tongue Flick
WWE superstar Carmella has been upping her bikini game, proving that a pool-ready look can be dressed up. The pro wrestler, 34, continues to turn heads as her Instagram following builds up. Now followed by 5.4 million, Carmella keeps reinventing herself on the platform, and one photo, in particular, has been gaining attention.
In August 2021, Carmella (born Leah Van Dale) sent out her best attitude for some party energy while in a black bikini and sheer cover-up skirt, and the snap has now topped 79,000 likes. See why below.
Article continues below advertisement
Stuns In Bikini Look
Scroll for the photo. It showed the Massachusetts native flicking her tongue while sending out a double peace sign indoors amid blue lighting. The blonde went complete bombshell while flaunting her curves, posing in a plunging black bikini top and matching briefs, with a bejeweled and sparkly silver-and-black skirt upping the club night vibes.
All tousled hair and showing off a manicure, the workout queen proved it isn't just gym spandex and ring outfits, with the caption seeing her write: "Mood." She even added to finger emoji.
See More Photos Below
The photo right before this one offered a totally different look, though. Here, Carmella was looking red carpet ready and in a shorts-effect and slit black dress formed of ruched and silky satin fabrics. "My potential to succeed is infinite," the former cheerleader had written while flaunting her jaw-dropping legs in strappy and snaking black high heels. A geotag placed her in Miami, FL. Scroll for more photos after the dress.
Article continues below advertisement
Loving Her Own Attitude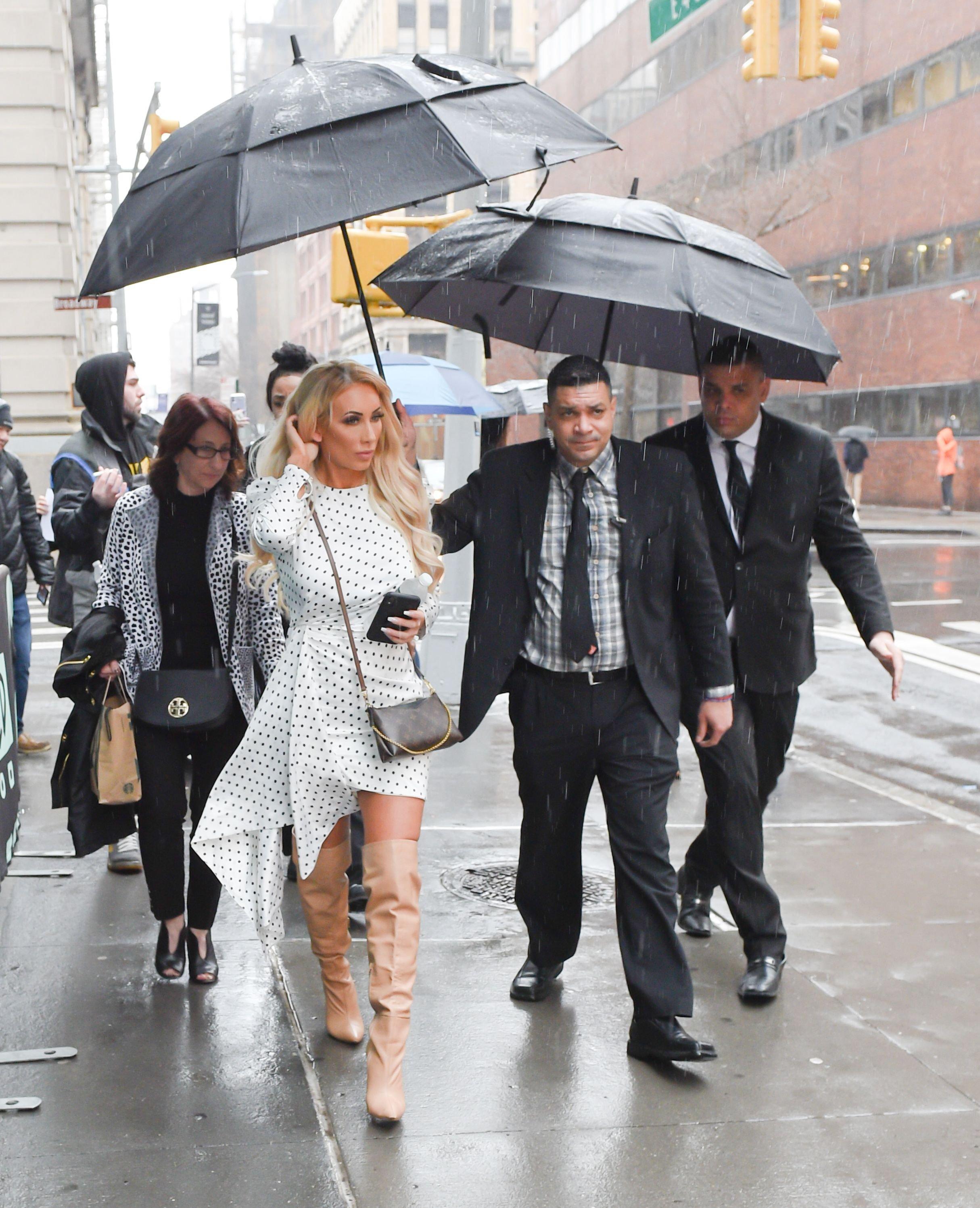 Hard-hitting Carmella, who has shown her fierce personality on Total Divas, has been celebrating who she is. Speaking to Uproxx, the star stated:
"I still like to think that Carmella has a pretty big attitude. And I keep that part, obviously, because that's like my favorite thing about Carmella. But who knows? I don't know what the future holds." The future is holding bing things, though, with Carmella set to star alongside beau Corey Graves as the couple lands their own YouTube reality series.
Switching Up Her Looks
On life inside and outside the ring, the WWE face continued: "I love clothes, I love changing up my style all the time. And I get to do that with Carmella, and I feel like it's something that I get to bring into the wrestling world: Having style, and relating it to pop culture, and the mainstream."