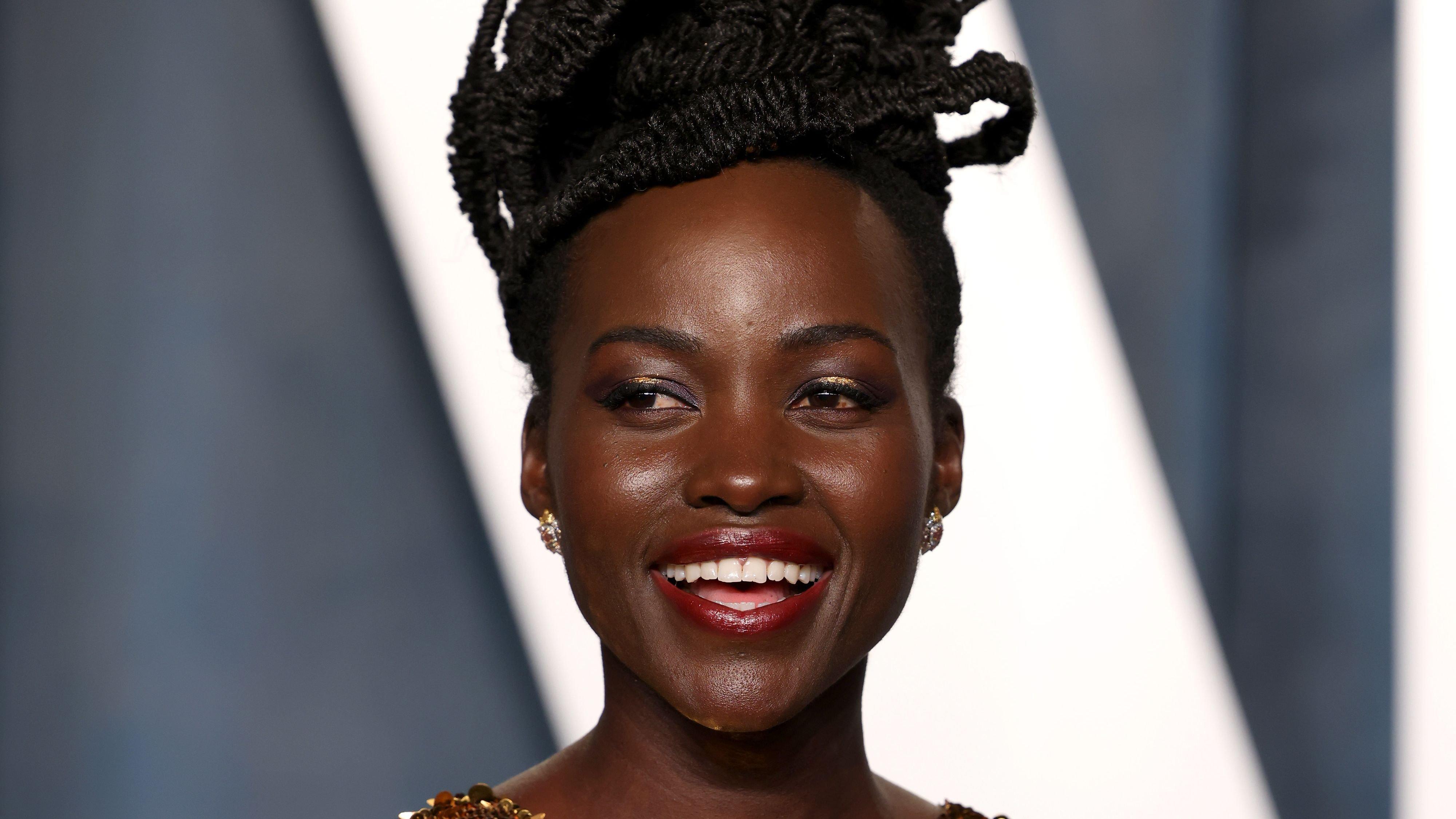 Lupita Nyong'O Has Another Prada Moment At The Oscars
Last night, Lupita Nyong'O could've passed for an Academy Award Statue in her glittery Prada dress. Since her first twirl on the carpet wearing that chiffon blue dress with her low haircut, the 39-year-old has come a long way. The moment she stepped on the red carpet at the Dolby Theatre in Hollywood, the cameras started clicking non-stop because she stole the show. And how could she not when she was a vision in gold?
Article continues below advertisement
Lupita Nyong'O Drips In Gold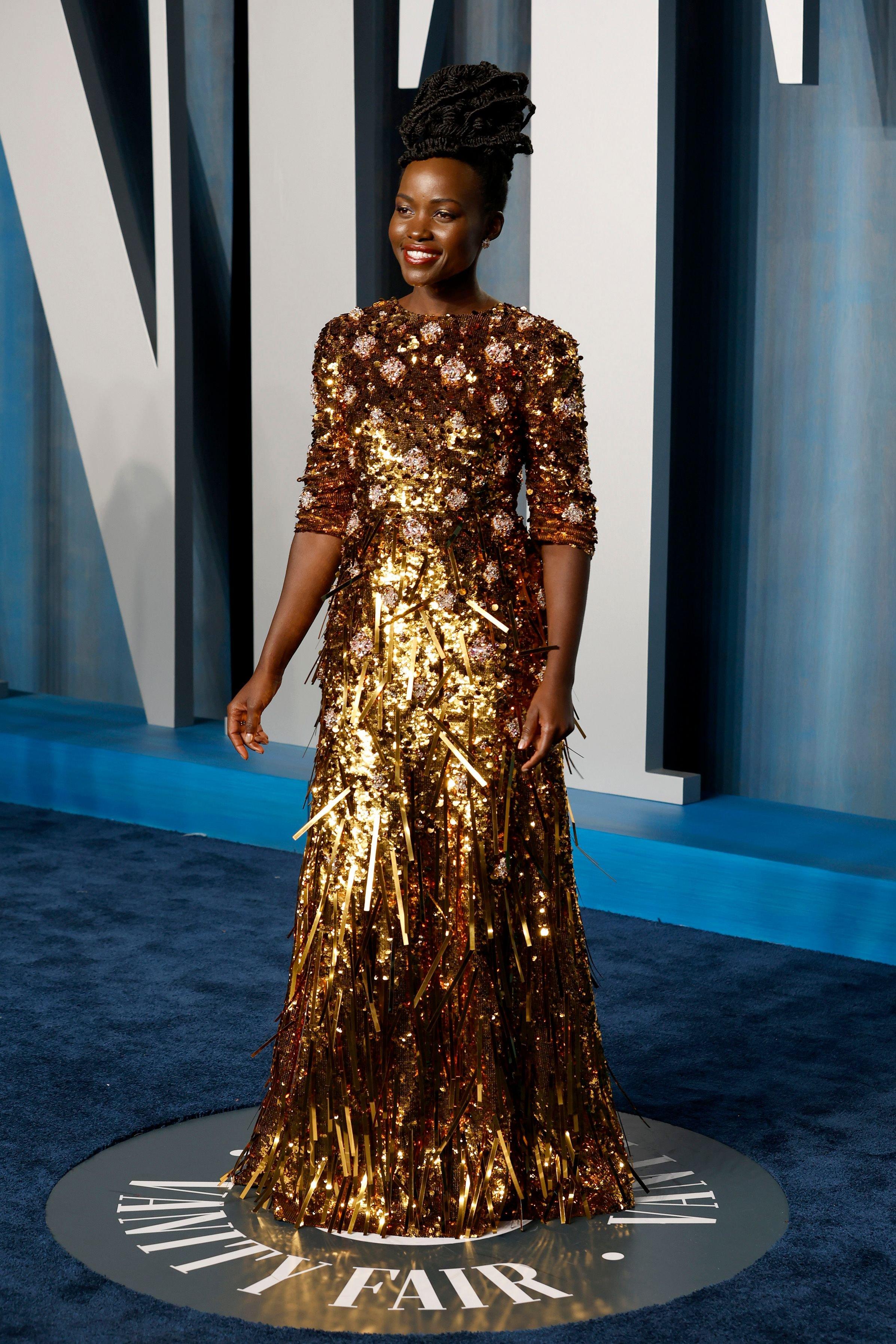 Lupita wore a customized burnished yellow gown with three-quarter sleeves and three-dimensional sequins that swished as she walked. Prada enriched the gown's bodice with amethyst and topaz crystals barring any need for loud jewelry pieces except the simple De Beers earrings and ring she wore.
Lupita wore Lancôme makeup, including a dark red lipstick that stood out despite her high-top bun.
Article continues below advertisement
A Worthy Presenter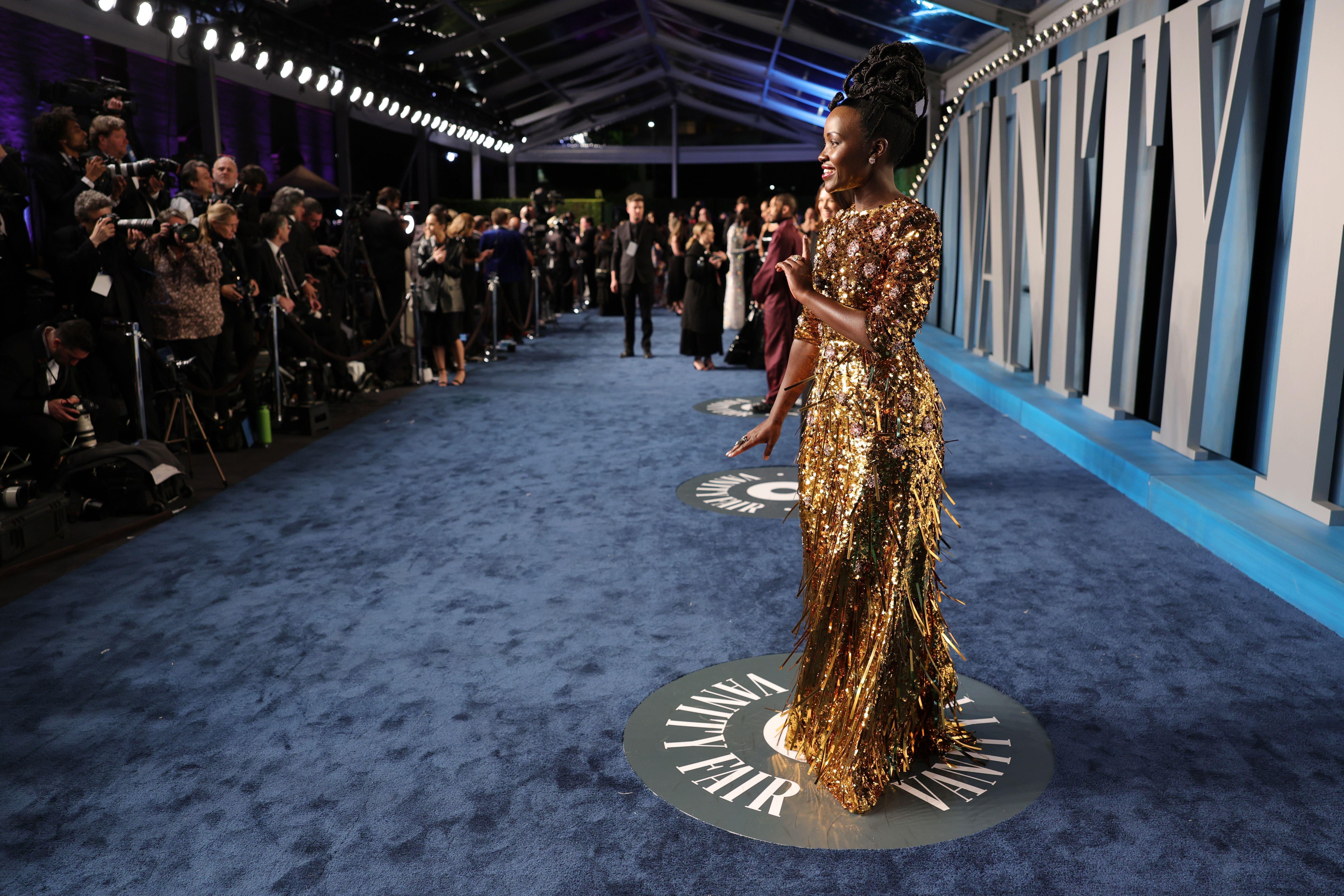 Lupita looked like a befitting presenter in her shiny fringe dress, and she knows as well as other winners how much winning an Oscar can change an actor's life. She told Oprah when she won in 2014 for her role in the slavery story 12 Years a Slave,
I remember just feeling so grateful. I was very aware that the joy in my life had come from so much pain. I definitely felt like I was a vessel to tell her [Patsey] story.
-
Another Prada Moment
She thanked her team for always "coming to play" since they created magic with her look. Her stylist Micaela Erlanger teased this moment when she posted the 2014 Oscar moment that cemented Lupita as a fashion icon in Hollywood.
While the actress traveled to the event with excitement for a fun-filled night, she had no idea she'd be a front witness to the Chris Rock/Will Smith drama that unfolded. Lupita sat behind Will Smith, making her facial expression noticeable as it switched from a smile to utter shock. The British actress thought it was a staged altercation at first until the Oscar award-winner shouted at the comedian to "Keep [my] his wife's name out of his f*cking mouth!"
All Is Well That Ends Well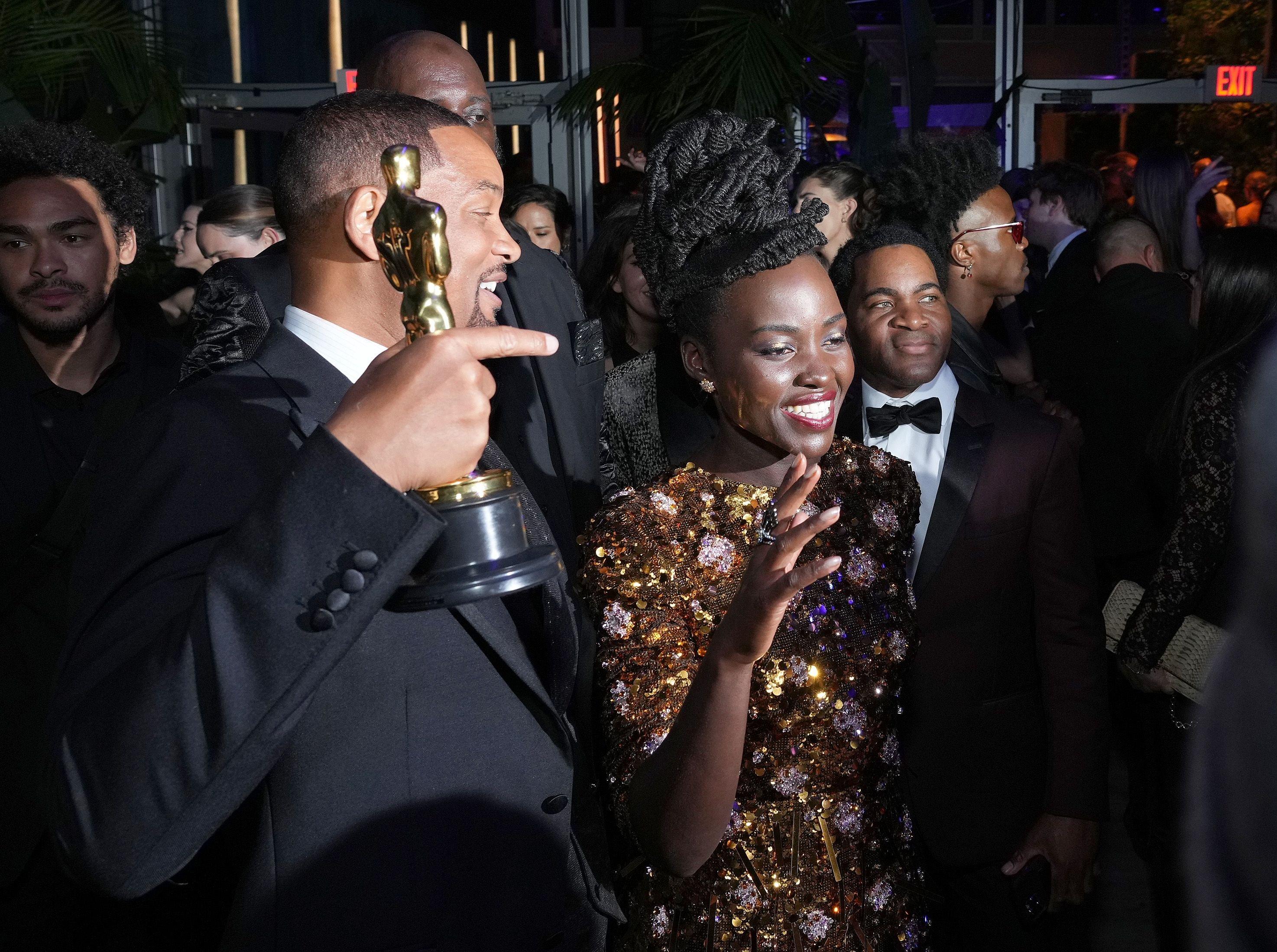 All seems well between the two acquaintances, though, as they partied together at the Vanity Fair post-Oscars party. Lupita smiled and goofed around with Will and his wife Jada as they posed for pictures. One thing is clear, though, the couple is tired of being the butt of everyone's jokes.