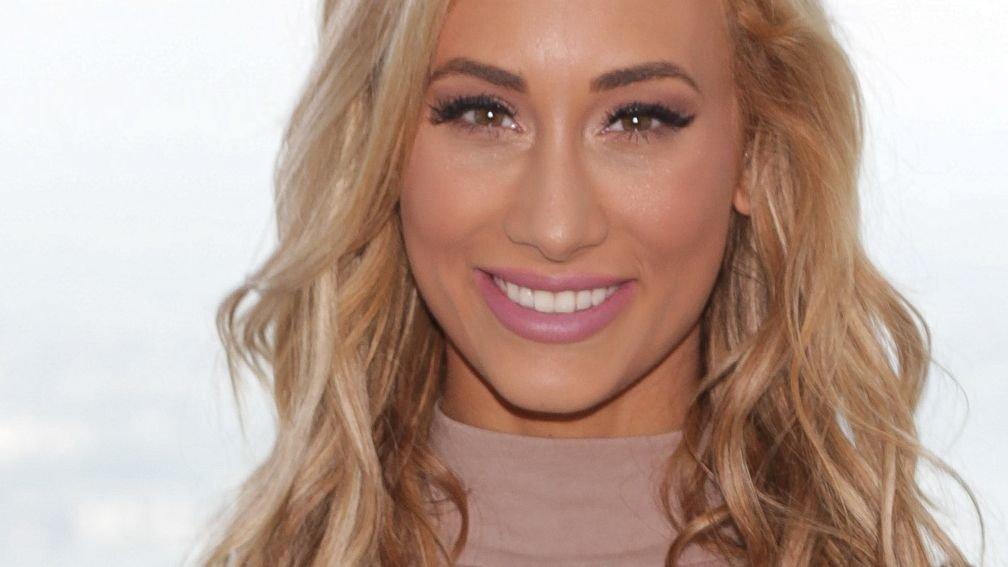 Carmella In Bikini Goes Stringy On Beach
WWE star Carmella has been flaunting her jaw-dropping bikini body in a stringy two-piece right from the beach. The SmackDown face, 34, was all bombshell in an Instagram share posted ahead of the pandemic, delighting her 3.1 million followers and likely seeing fans still remembering the old snap.
All abs and cleavage in a lacy and lingerie-like bikini, the pro wrestler stunned while sunkissed and topping up her tan, also catching over 200,000 likes for her post - fellow WWE star Sasha Banks even sent the thumbs-up.
Article continues below advertisement
Stuns As Bikini Bombshell On Beach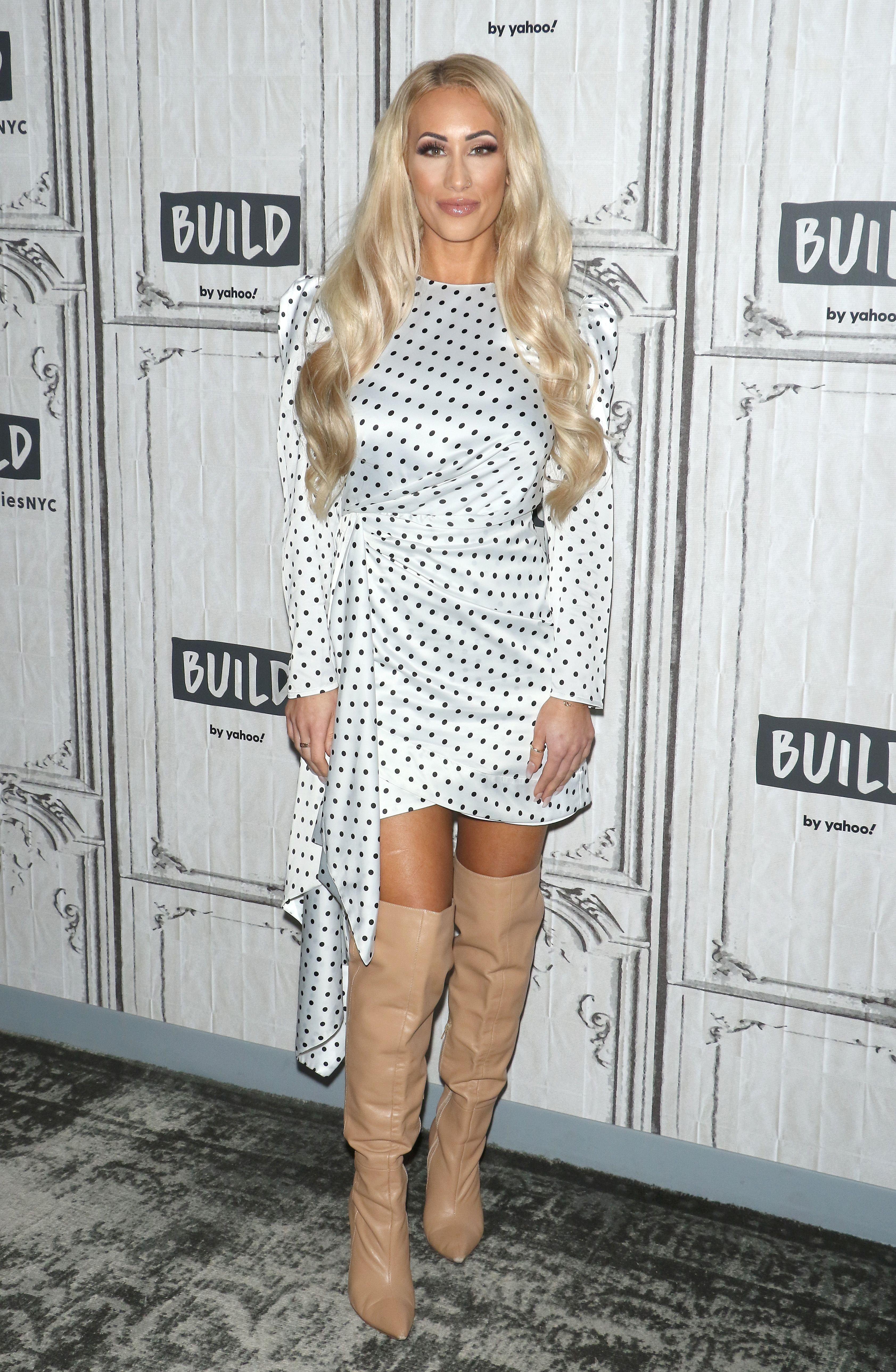 Scroll for the photo. It showed Carmella, born Leah Van Dale, looking like a total goddess as she rocked long purple hair and dazzled in a super-tiny and string-tied bikini in tan and black.
The sexy pool piece came plunging and halterneck as Carmella drew attention to her cheese-grater torso, with her trim hips and waist also on show, alongside that golden tan. Despite the beach setting, the former cheerleader rocked a full face of makeup, going heavy on the bronzer and thick, luscious lashes.
Scroll For More Photos
Taking to her caption, Carmella went triple threat, writing: "Always always always believe in yourself.. because if you don't, who will?" Fans commented less on the words and more on the photo - big surprise, Carmella in a bikini equals popular. Not long after, Van Dale posed in sunlight and wearing a tiny white crop top as she pulled down her Daisy Dukes and told fans: "Once in a while, someone amazing comes along... and here I am."
Article continues below advertisement
Secret Behind The Body
The workout queen has also been making headlines for opening up, speaking about her health and fitness and her diet.
Carmella spoke to Parade in 2019, revealing she eats 70% "clean," also dishing on a love of her mom's lasagne. "I grew up in a big Italian family with everyone getting together weekly for Sunday dinner. Everyone drank red wine with dinner, even as children. I love the Italian culture and it always reminds me of my childhood. I love to unwind after a big show or match with a glass of red wine; it just makes me so happy," she said.
'Empty Stomach' Workouts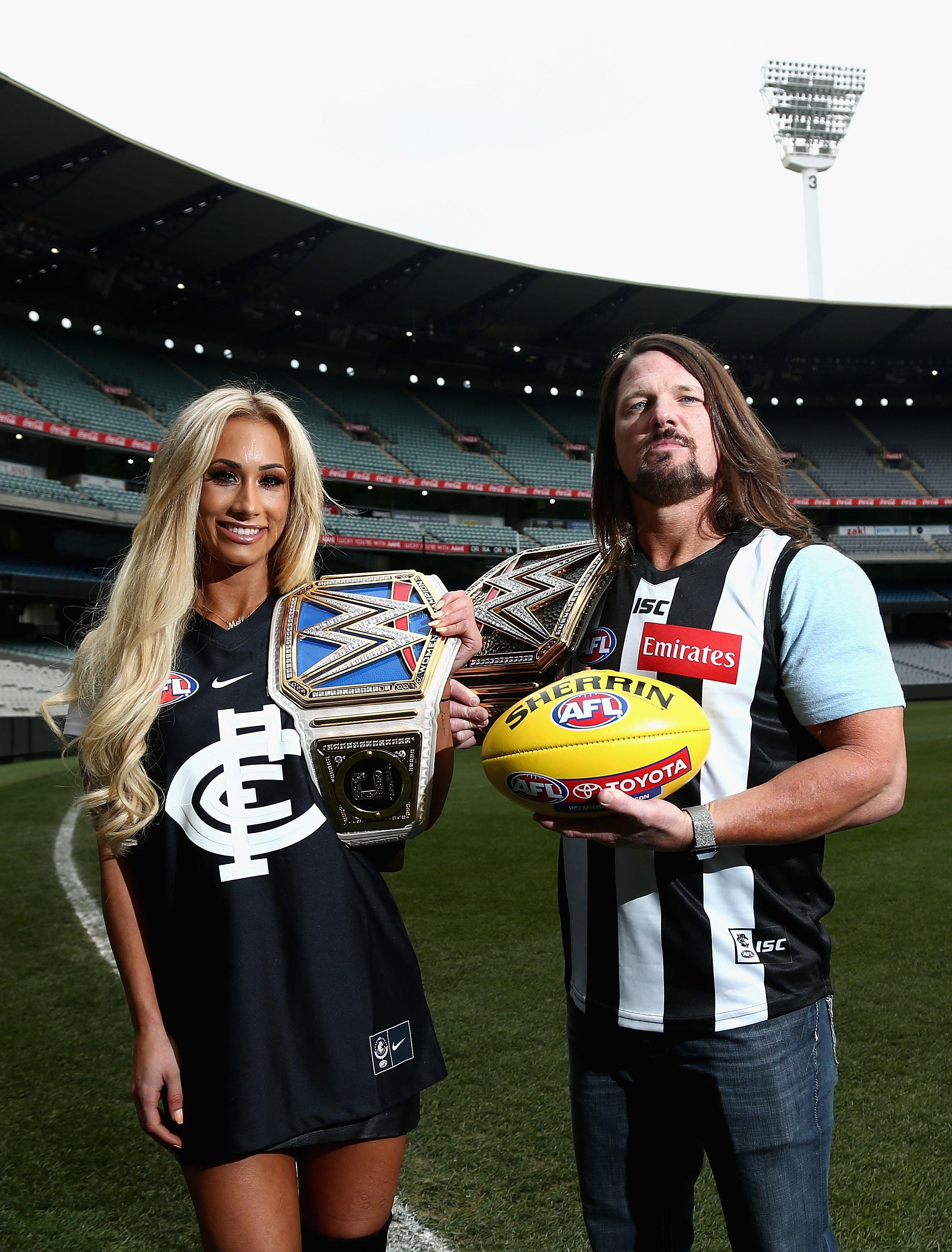 Sharing more of her favorite eats, the stunner added: "Sushi and pizza and my favorites! I currently live in South Florida and my go to sushi spot is Sushi Rock." Carmella burns it all off, though, kicking off the day with a 30-minute "empty stomach" cardio session, this ahead of her weights work, done 4-5 times per week.