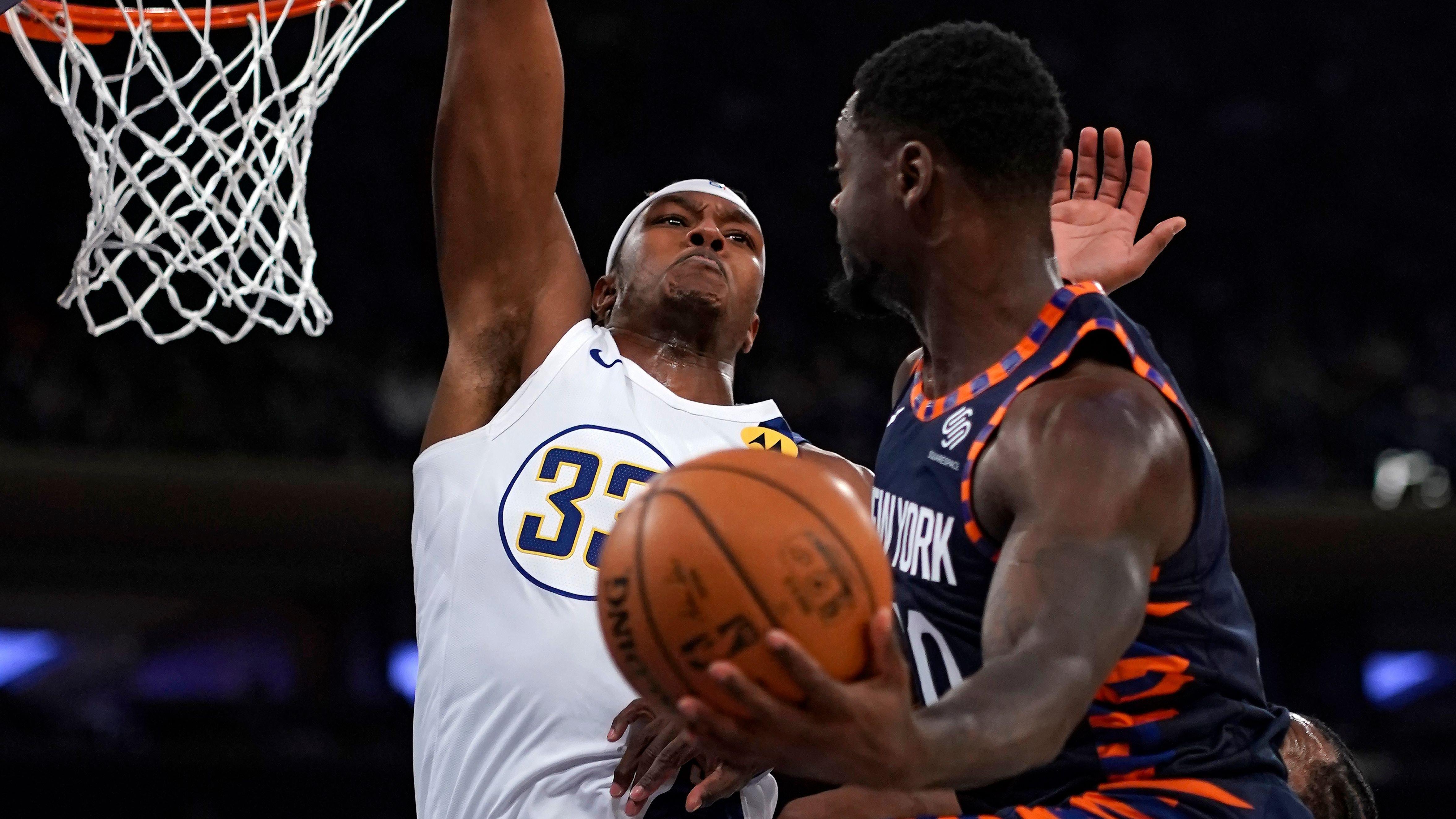 NBA Rumors: Knicks Should Move Julius Randle & Trade For Myles Turner In 2022 Offseason
After being named an All-Star, All-NBA Second Team, and Most Improved Player last year, the New York Knicks rewarded Julius Randle with a four-year, $117 million contract extension in the 2021 NBA offseason. However, though his lucrative extension is yet to kick in, Randle is already facing an uncertain future in New York. With the numerous controversies he's involved in and failure to live up to the hype from his last season's performance, there's a growing belief that the Knicks may consider parting ways with Randle this summer.
Article continues below advertisement
Julius Randle Blamed For Knicks' Struggle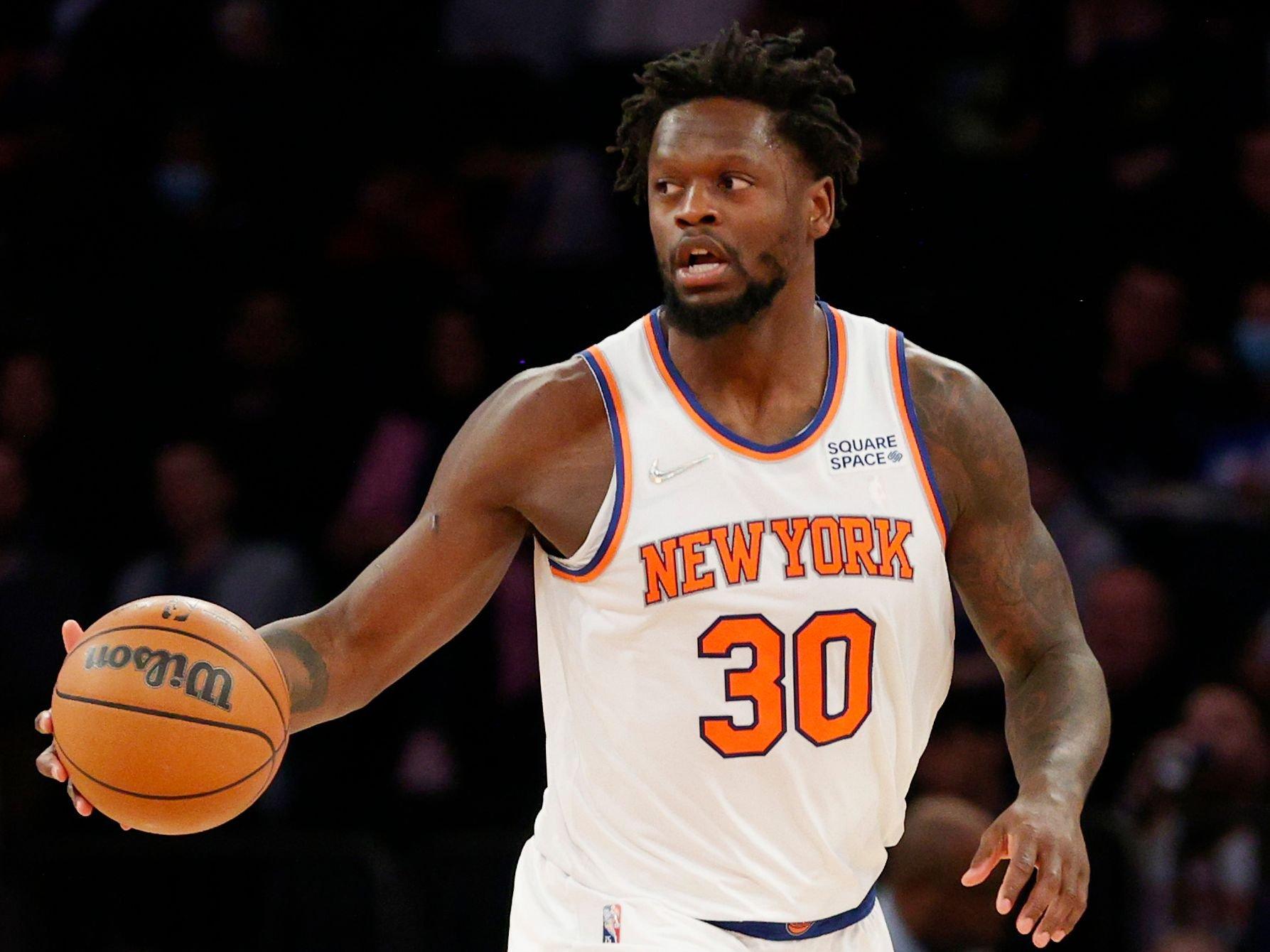 Though he has shown a decline in his statistics, Randle is still posting solid numbers this season. In 69 games, the 27-year-old power forward averages 20.3 points, 10.0 rebounds, and 5.1 assists while shooting 41.3 percent from the field and 30.7 percent from beyond the arc. However, according to an NBA scout who spoke to Marc Berman of the New York Post, Randle's over dribbling, lack of playmaking, and poor leadership have contributed to the Knicks' struggle in the 2021-22 NBA season.
"The problem with the Knicks? Too much Randle," the NBA scout said.
Trading Julius Randle & Targeting Myles Turner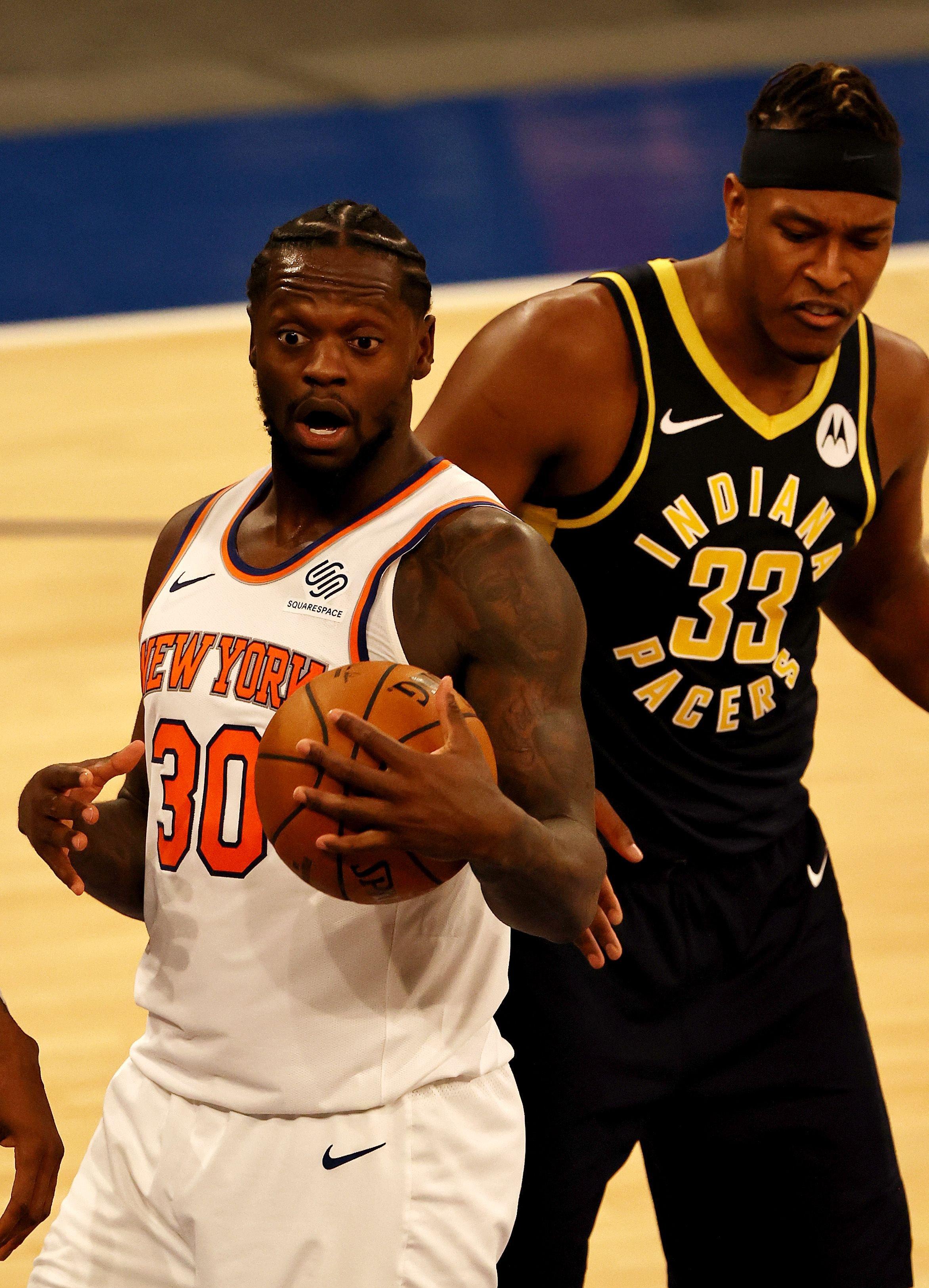 If they want to return to relevance next year, an NBA personnel told Berman that the Knicks should consider moving on from Randle and targeting a floor-spacing center like Myles Turner of the Indiana Pacers.
If Toppin continues to resemble a starting power forward — he played 40 minutes in Charlotte — Knicks president Leon Rose will be more emboldened to trade Randle this summer. It's already a consideration. One NBA personnel man believes the Knicks should move Randle to open the slot for Toppin and get in return a stretch center in the mold of Indiana's Myles Turner, who is on the trading block.
-
Article continues below advertisement
Replacing Mitchell Robinson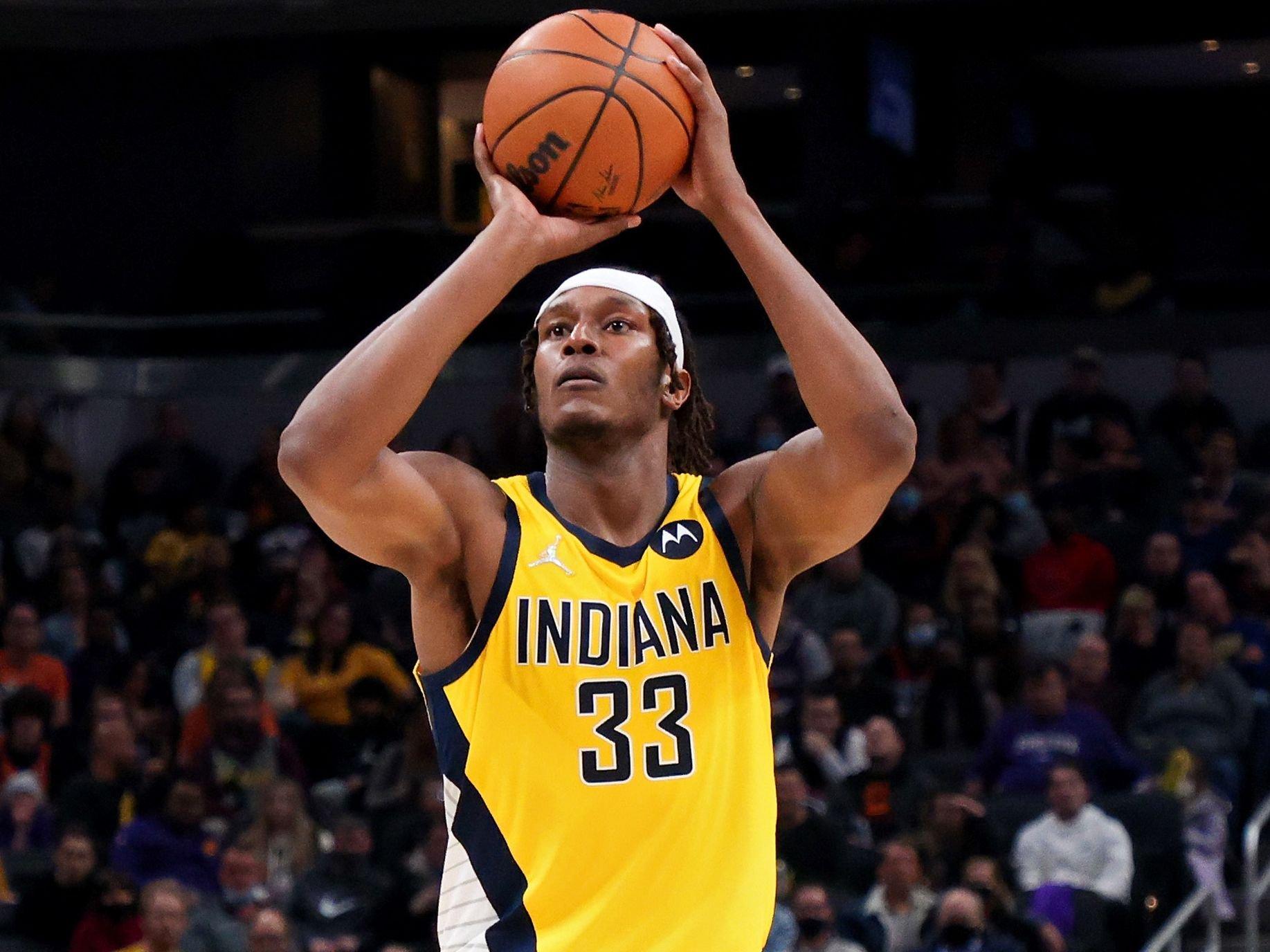 Trading for Turner would make a lot of sense for the Knicks. They may currently have Mitchell Robinson on their roster, but the young center will become an unrestricted free agent this summer. Though they haven't closed their doors on the possibility of bringing him back, Robinson hasn't assured them that he would sign a new deal to stay in New York.
Turner would be an upgrade over Robinson at the Knicks starting center position. Aside from being a quality rim protector, Turner is also a very reliable scorer under the basket, a great rebounder, and a decent floor spacer. This season, he's averaging 12.9 points, 7.1 rebounds, and 2.8 assists while shooting 50.9 percent from the field and 33.3 percent from beyond the arc.
Proposed Knicks-Pacers Trade To Acquire Myles Turner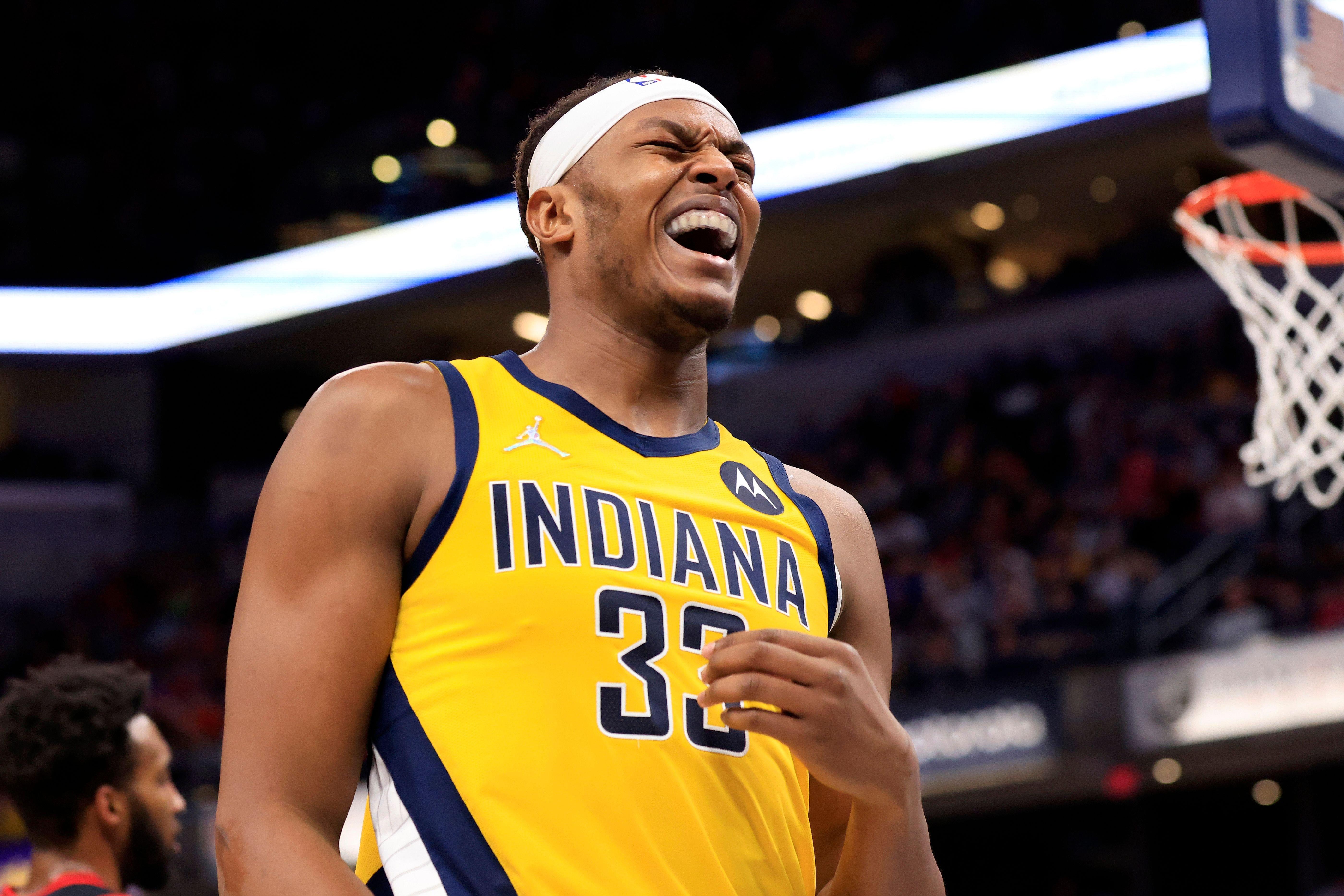 For the Knicks, the ideal scenario is simply sending Randle to the Pacers in exchange for Turner. However, with the Pacers currently in the initial phase of the rebuilding process, it remains a big question mark if they would have any interest in adding Randle to their roster. In his article, Jack Simone of NBA Analysis Network suggested an alternative trade that would enable the Knicks to acquire Turner from the Pacers.
In the proposed trade scenario, the Knicks would be sending a package that includes Robinson, Kemba Walker, Quentin Grimes, and a 2023 first-round pick to the Pacers in exchange for Turner. Before they could push through with the trade, the Knicks would first need to convince Robinson to agree to a sign-and-trade deal to Indiana.
The suggested deal would be beneficial for the Pacers. By sending Turner to New York, they would be receiving a younger replacement for him at the starting center position in Robinson while adding another talented prospect that they could develop in Grimes and a future first-round selection.