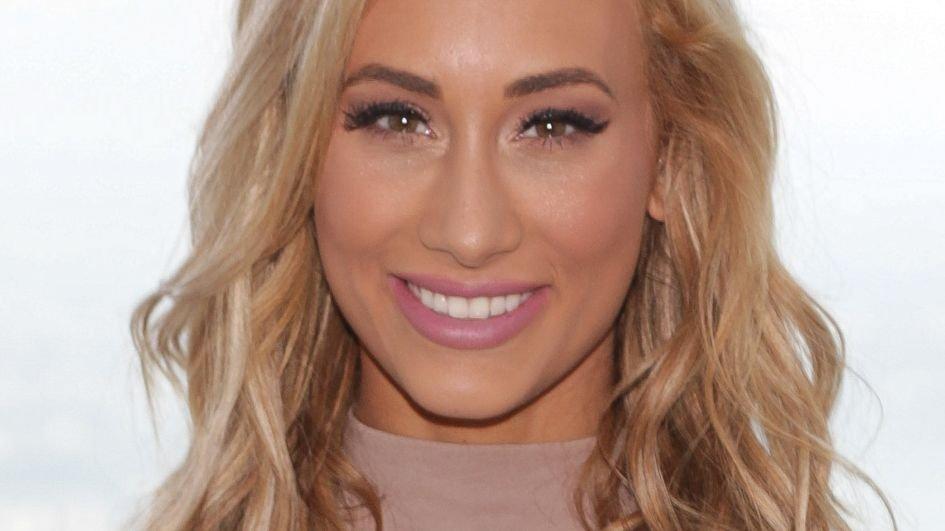 WWE's Carmella Eyes Pizza In Swimsuit
WWE star Carmella had pizza on her mind while posing in a tight neon swimsuit, and her fans sent the thumbs-up. The pro wrestler, 34, made sure she reminded fans of her appetite in a head-turning Instagram share back before pandemics were a talking point, with the eye-popping shot gaining her over 150,000 likes.
Posting for her 3.1 million followers, Leah Van Dale, a.k.a. Carmella, went close up and purple-haired for a photo that would these days honor fellow WWE star Sasha Banks, and it was pizza talk in the caption. Check it out below.
Article continues below advertisement
Pizza Vibes In Swimsuit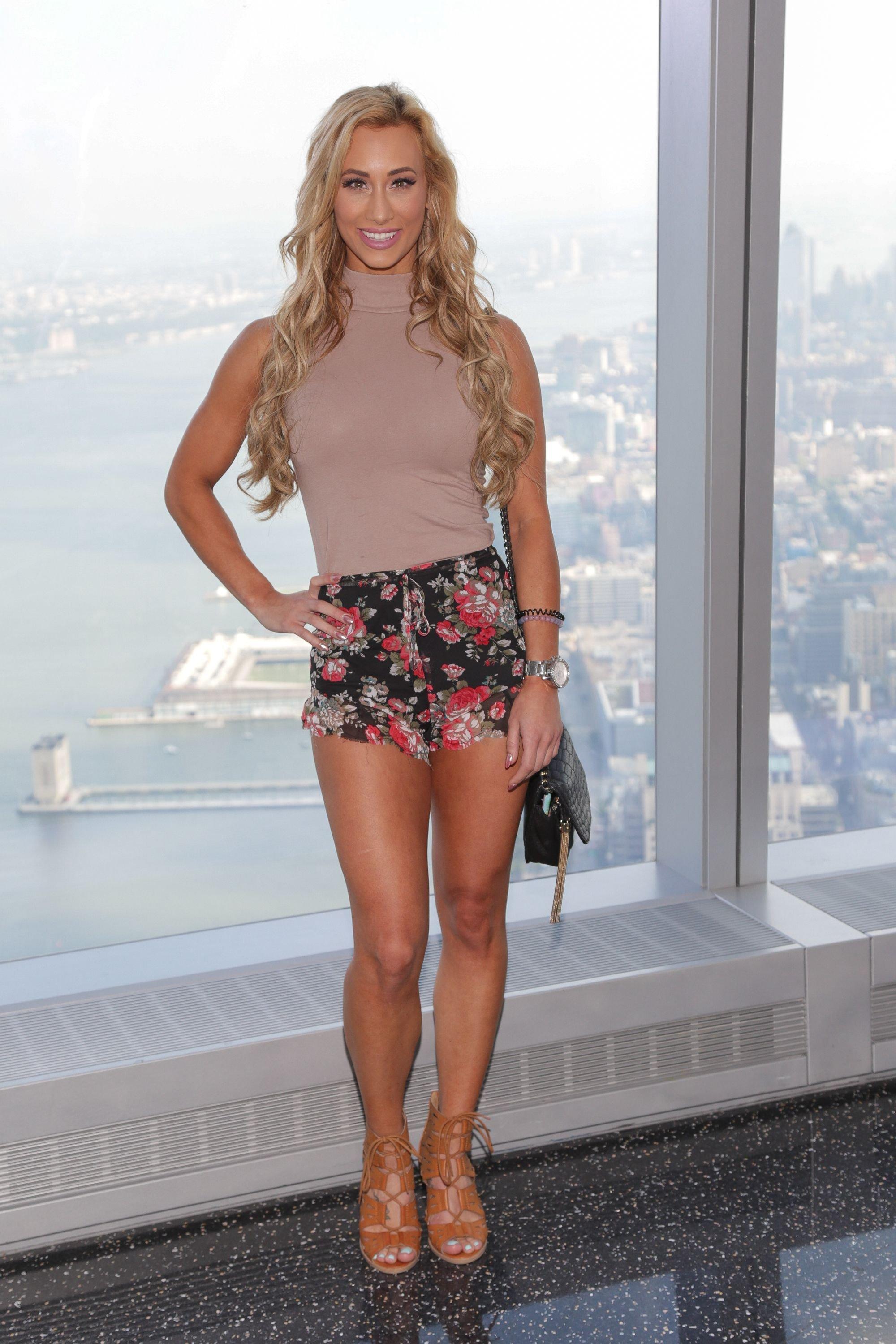 Scroll for the photo. The Women's Tag Team Champion posed all bombshell-like, but without showing too much of her super-fit figure. Fans saw Carmella backed by a green surfboard as she posed looking dead at the lens and highlighting her cleavage while in a low-cut and clingy green swimsuit with a classic and '80s finish.
Carmella stunned with a full face of makeup, wearing thick lashes, warming bronzer, and highlighter, also rocking a matte-stained lip near-matching her purple hair. Taking to her caption, the Massachusetts native wrote: "Thinkin bout pizza, hbu?"
See More Photos Below
Carmella has a known love for pizza. She's even celebrated National Pizza Day while bobbing around a swimming pool and on a pizza slice-shaped floatie. The hard-hitting workout queen has also opened up on the various ways in which she believes balance is vital to nutrition, and that includes cheat foods. Carmella eats "70% clean," and she's outlined her fave treat eats, which include plenty of pizza and wings.
Article continues below advertisement
Diet On The Road
Speaking to Parade, she revealed: "It's super difficult to meal prep, then take everything on the road when I'm constantly on airplanes and don't get to hotels until 2 a.m. I try to find a Whole Foods, Trader Joe's or any natural market I can when I'm on the road. When I'm in pinch, I rely on egg white bites from Starbucks. One of my favorite go-to snacks is fresh fruit."
Wings And Pizza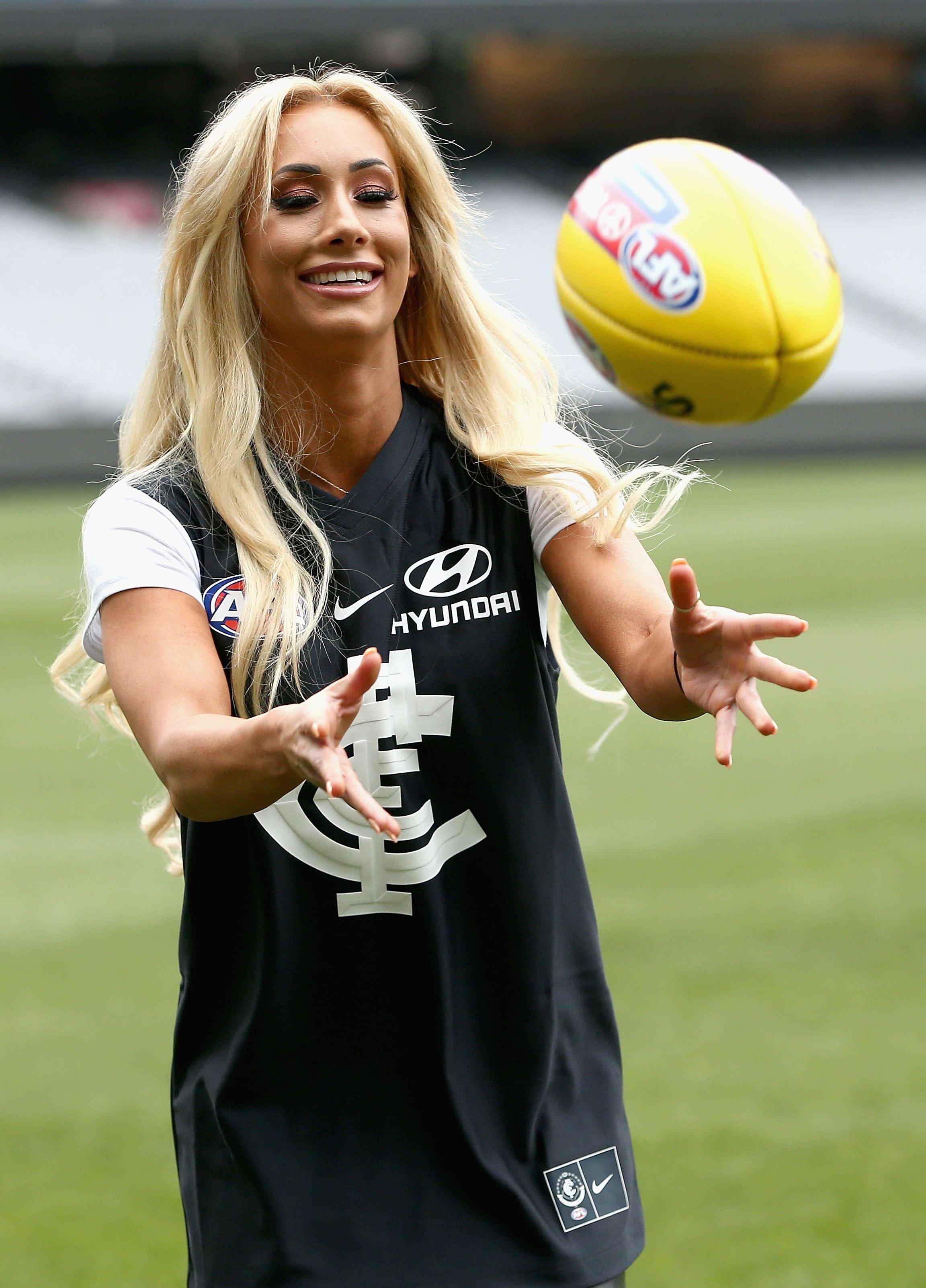 "My mom has the best lasagna recipe, so I love cooking anything Italian. I also make some mean buffalo cauliflower wings," she added, also listing pizza as a firm favorite for nights in with wrestler beau Corey Graves. Carmella further dished on the 30 minutes of "empty stomach cardio" she does daily, this amid weight training four to five days a week.