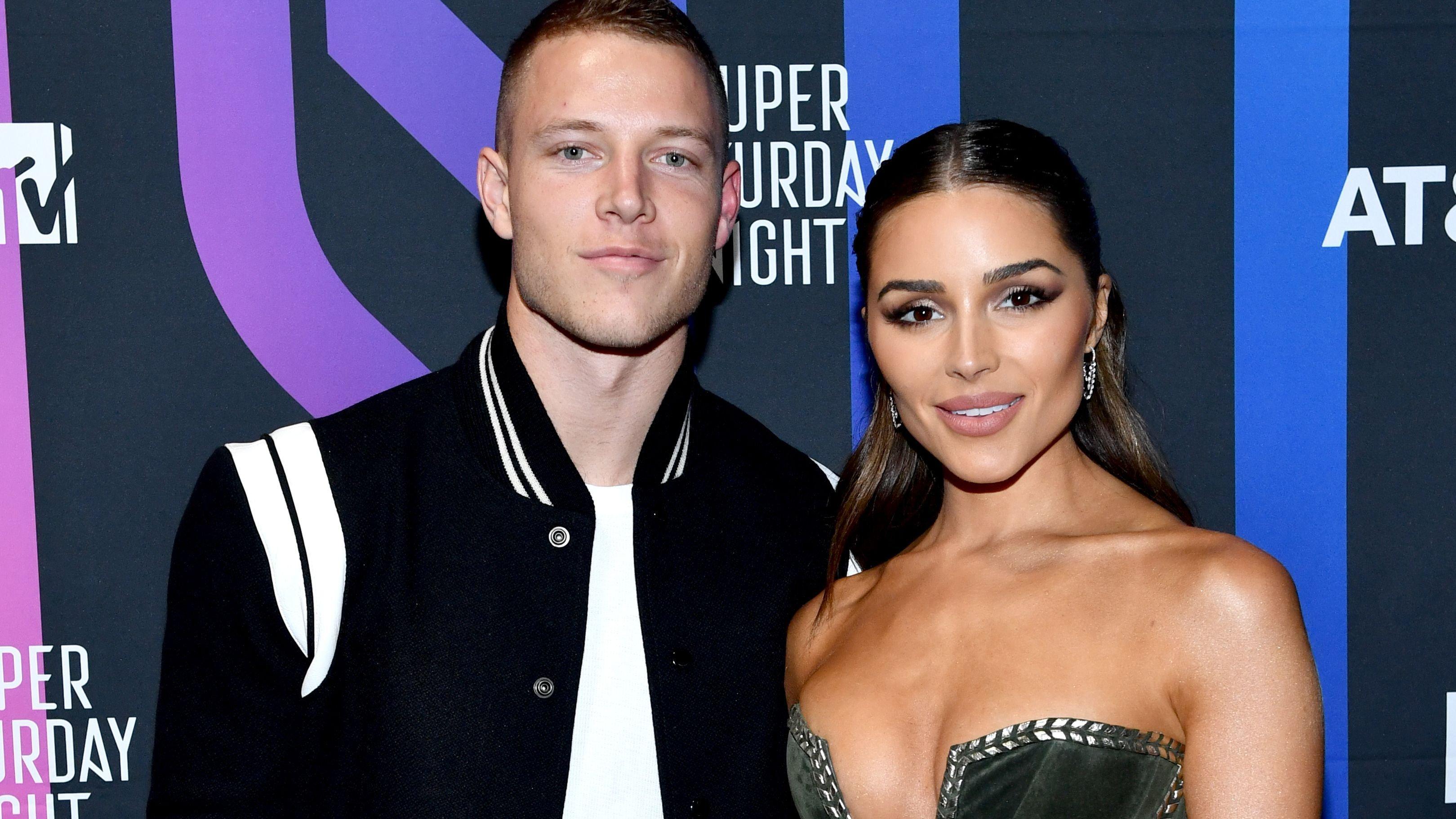 Olivia Culpo Shares How Her Long Distance Relationship With Christian McCaffrey Has Blossomed
Olivia Culpo and her boyfriend Christian McCaffrey's relationship appears to be getting more serious. The American fashion influencer and Carolina Panthers running back have been dating for two years now.
Owing to Olivia's stunning beauty, she has previously dated prominent athletes and celebrities. However, she broke up with Danny Amendola in 2018, shortly before she started dating Christian.
The love affair between Olivia and Christian started most unusually. News had it that the pair began dating shortly after following each other on Instagram.
Continue reading to know more about Oliver and Christian's love story.
Article continues below advertisement
Olivia Was Reluctant To Meet Christian
In August 2020, during an Instagram Live with S'More, Olivia talked about how she met her boyfriend through some mutual friends. She explained how she turned down the first attempt to meet and get to know Christian because he was an athlete.
Olivia said, "No, I'm not dating an athlete. I really just don't think that's the right move for me. Bad history there. Let's just — turn."
After some time, Olivia overcame her initial fears and concerns and hit it off with Christian right away.
How Olivia And Christian Manage Long Distance In Their Relationship
Last year, while engaging in an Instagram "Ask Me Anything" session, Olivia spilled the beans on the secret element that kept her long-distance relationship with Christian going strong.
During the session, "he emphasized the importance of communication in a relationship.
"Communication is key!!! Most of the time, people are in long-distance relationships because work/passions/family forces a person to live in a particular place," she said per New York Post.
She continued, "I feel like part of really loving someone is loving them enough to care about their dreams and aspirations as much as your o "n. And that means respecting what they have to do to get shit done!"
Article continues below advertisement
They Cheer Each Other On
In 2020, Christian sat on the bench most times during the season due to his injuries. Consequently, the Carolina Panthers running back took to his Instagram feed to post a photo of himself alongside the caption, "It's easy to have faith when everything is going well. But a true soldier has faith in times of adversity. Tough times don't last, tough people do. I pray for all of the guys who suffered injuries across the league for speedy recoveries, and I want to send my prayers and condolences to @sweetfeet and his family during this tragic time."
Olivia took to the comment section to cheer him on by commenting, "I love you!!!!!!!."
On the other hand, Christian has been a great support system for the supermodel.
According to Daily Mail, when Olivia struggled with endometriosis, Christian connected her with his team's OB-GYN, who performed surgery on her. Now, she feels a lot better and healthier.
The Lovebirds Flaunt Each Other On Social Media
Since becoming an item, the lovers have continuously flaunted photographs of their moments on social media. Some of their posts show them on vacations and having fun together. Hopefully, they will have more beautiful moments to share.