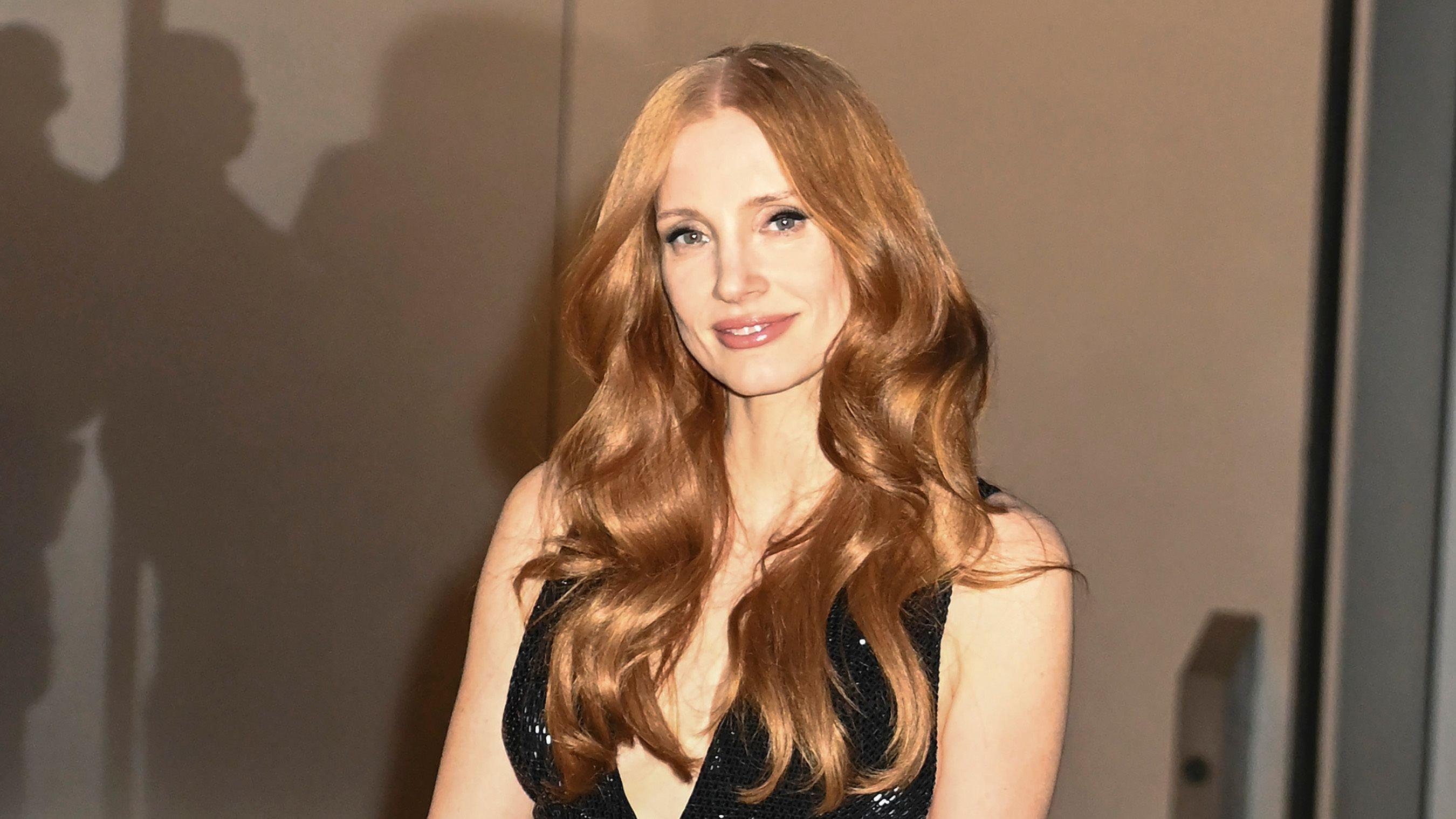 Jessica Chastain, Lily Collins, And More Attend Ralph Lauren's Show
Ralph Lauren's return to the runway was one for the books as A-list celebrities filled the front row for the Fall 2022 RTW presentation. The fashion house paid homage to its all-American roots while embracing the modern evolution of fashion and haute-couture style. The day's venue, the Museum of Modern Art, transformed into Ralph Lauren's living room, making guests feel at home as they watched the events unfold.
Article continues below advertisement
Jessica Chastain Serves Old Hollywood Glam

Jessica Chastain's transformation into a classic American eighties diva was just, wow! The Critics Choice Best Actress, 2022, wore a black sequined halter neck jumpsuit with a plain black blazer. She dazzled while sitting in the front row with her fiery red hair drawing even more attention to her seat with its shiny, bouncy curl. She also commended the legendary designer on a successful comeback. She shared a short video of the event on her Instagram.
Date Night For Lily Collins And Charlie McDowell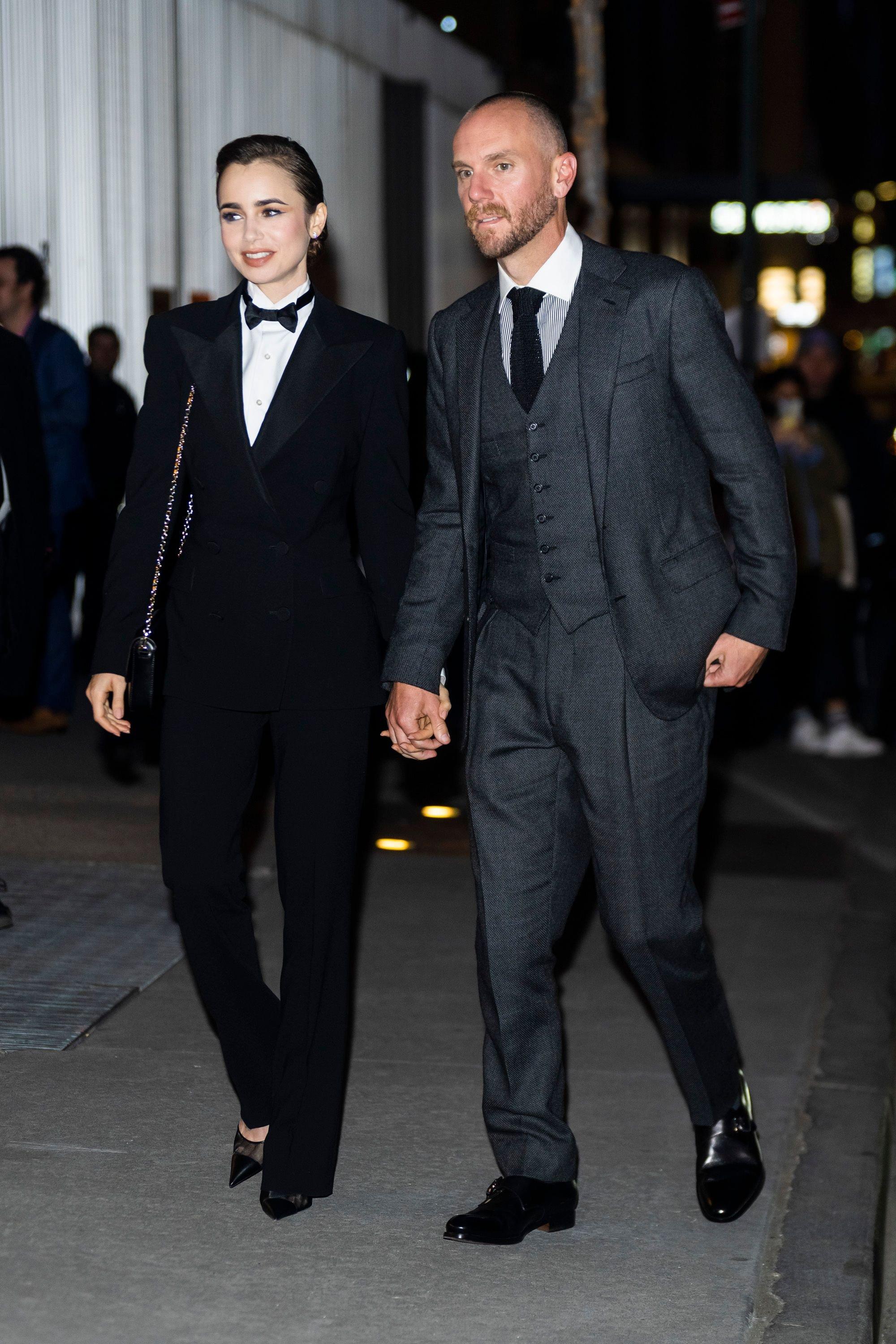 Lily Collins attended the show with her other half, Charlie McDowell, dressed in dapper Ralph Lauren suits. While Charlie wore a classic three-piece grey suit, white collared shirt, a black tie, and black shoes, his wife, Lily, wore a black double-breasted two-piece suit, white shirt, a thin bowtie, and pointed-toe black shoes.
The 33-year-old actress said it was date night with her boo and commended Ralph Lauren on the success of his show.
What an inspiring, truly classic collection! Thank you Ralph and your incredible team for having us — this one is particularly special to because of all the memories we have with this house. Another stunning night in the books…
-
Article continues below advertisement
Gigi Hadid Opened the Show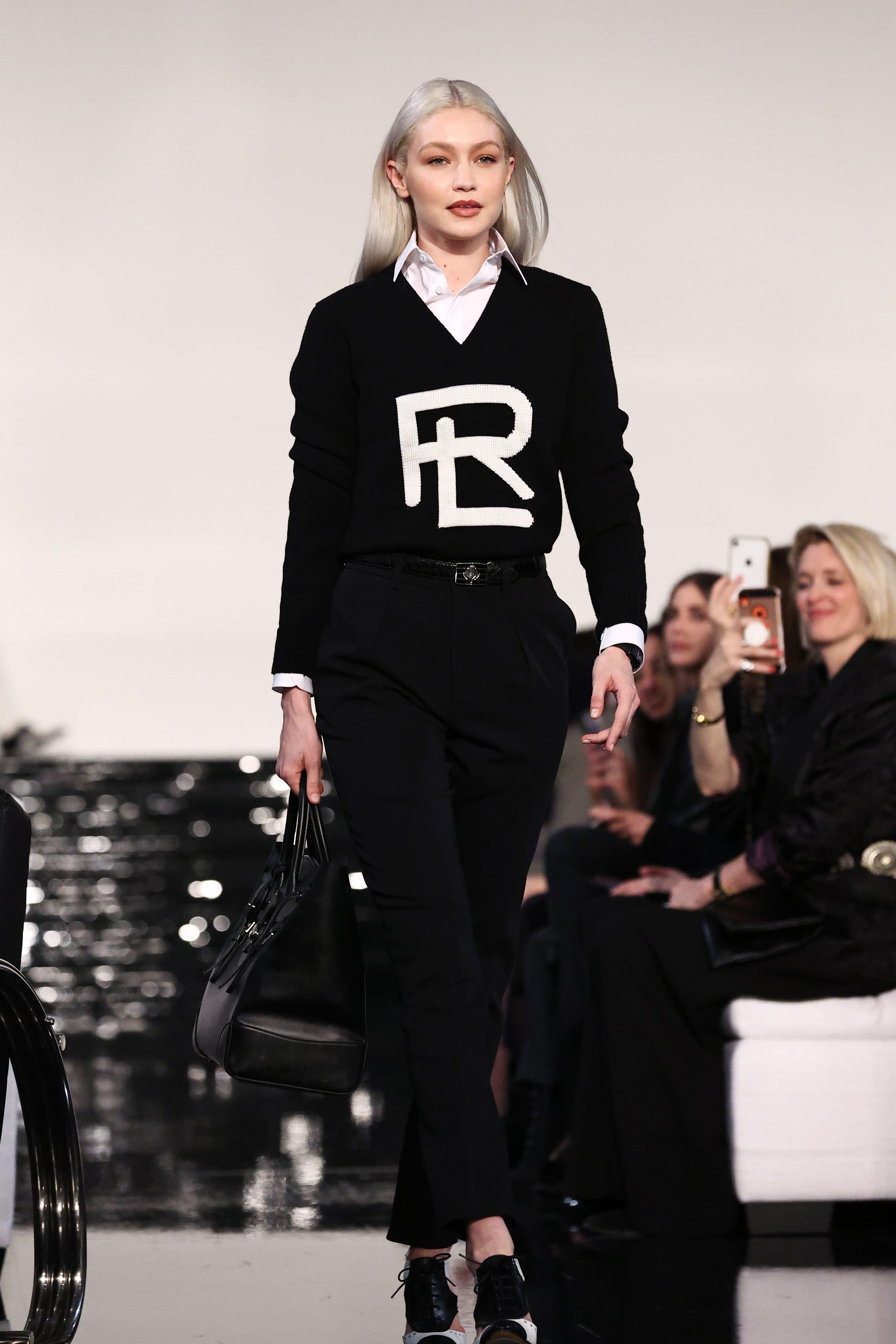 Classic Ralph Lauren colors walked the runway from black, white, and grey with occasional pops of red to brighten up the room. Gigi Hadid, 27, opened the show in a modern schoolgirl prep fashion wearing a white collared shirt, underneath a V-neck RL logo black sweater tucked into black pants and a fastened black belt. She completed her look with a Ralph Lauren black tote and wristwatch as the only accessories.
The Men's Line And Star Attendance
The men weren't left out in their sharply tailored suits, impeccable turtlenecks, dress shirts, and two-toned white and black Spectator shoes. See the whole show in photos here.