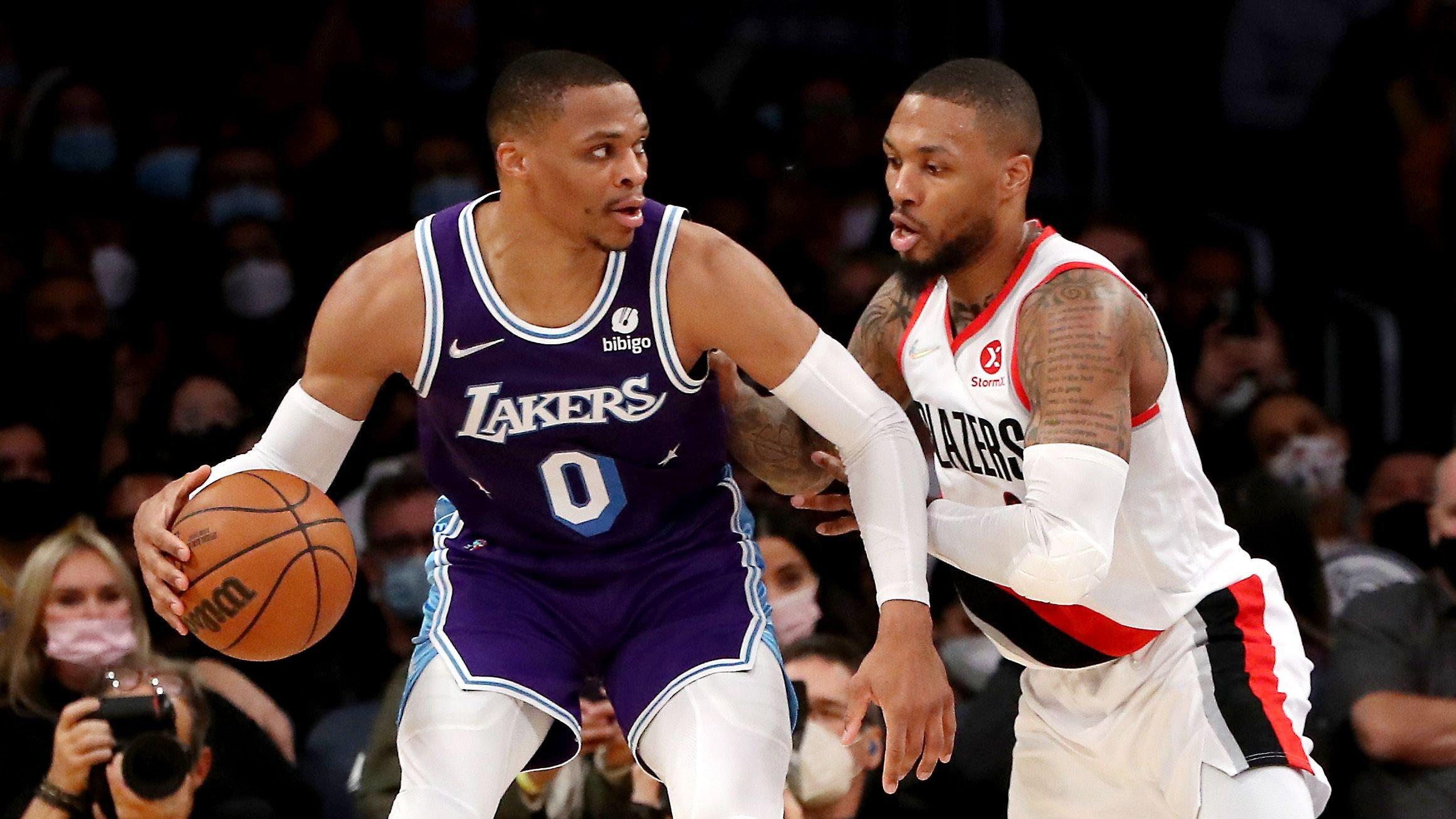 NBA Rumors: Lakers Could Land Damian Lillard For Russell Westbrook & LA's 2027 &2029 1st-Rounders In Proposed 'Multi-Team Deal'
The Portland Trail Blazers headed into the 2021-22 NBA season with the goal of fully dominating the Western Conference and winning the NBA championship title. Unfortunately, the Trail Blazers struggled in the first half of the season, and as of now, they are set to miss the playoffs for the first time since 2013. Though they are expected to suffer a huge disappointment, the Trail Blazers have made it clear to everyone in the league that they have no intention of trading Damian Lillard and undergoing a full-scale rebuild.
Article continues below advertisement
Blazers Need To Rebuild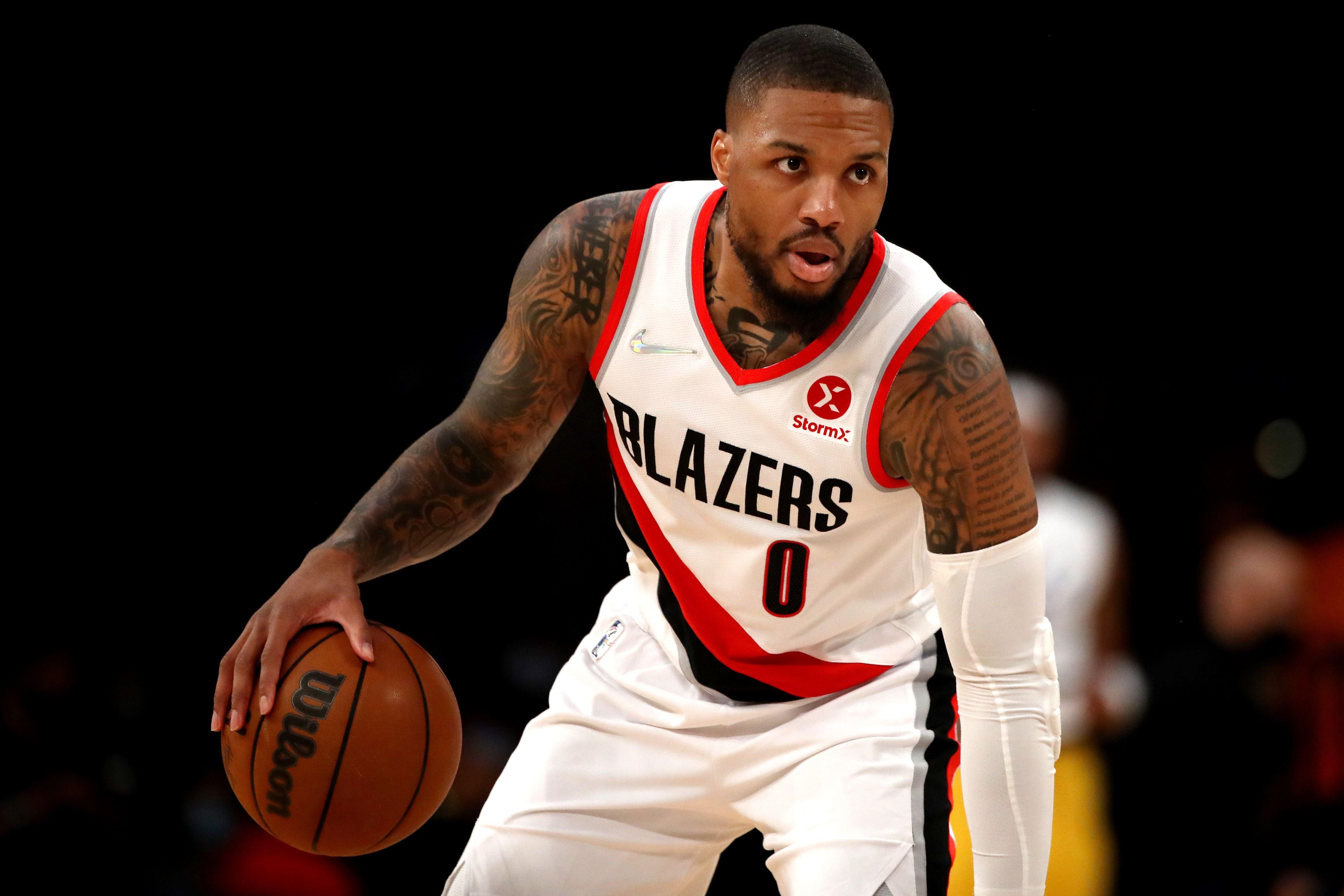 After a series of trades before the 2022 NBA trade deadline, the Trail Blazers have opened up enough salary cap space to chase big names in the upcoming free agency. However, if they fail to land their top targets or any All-Star caliber player, Grant Hughes of Bleacher Report believes that the Trail Blazers should reconsider their decision to remain a competitive team in the Western Conference. Instead of suffering another mediocre season, Hughes thinks that the Trail Blazers are better off moving on from Lillard and starting a full-scale rebuild.
Send Damian Lillard To Lakers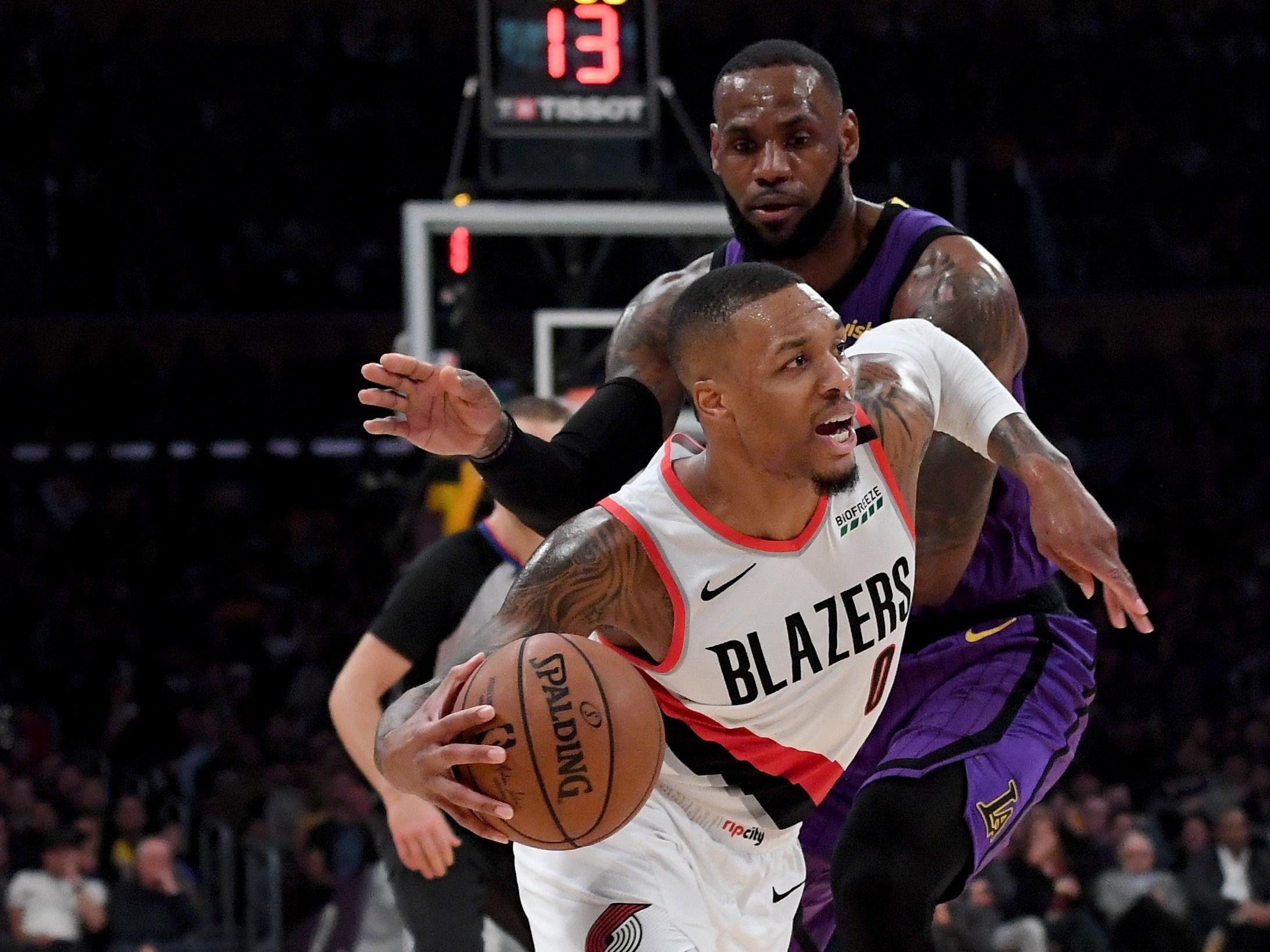 Once Lillard becomes available on the trading block, he's expected to receive strong interest from aspiring contenders that need more star power on their roster. In his article, Hughes suggested that the Trail Blazers could engage in a "multi-team deal" that would send Lillard to the Los Angeles Lakers in exchange for a trade package that includes Russell Westbrook's expiring contract, a 2027 first-round pick, and a 2029 first-round pick.
Alternatively, Portland could move Lillard, perhaps looping in the Los Angeles Lakers in a multi-team deal that would bring back Russell Westbrook's expiring contract, L.A.'s 2027 and 2029 first-rounders and more draft assets from other teams.
-
Article continues below advertisement
Lakers Form Legitimate 'Big 3'
Though it would cost them two future draft assets, the Lakers are expected to immediately pull the trigger on the proposed trade. The suggested deal would enable the Lakers to hit two birds with one stone. Aside from getting rid of Westbrook and his massive salary, the Lakers would also be receiving another All-Star point guard who could be a much better fit alongside LeBron James and Anthony Davis.
It would still take time for Lillard to familiarize himself with Coach Frank Vogel's system but once he, James, and Davis find the perfect chemistry, the Lakers could form a legitimate "Big 3" in the 2022-23 NBA season.
Proposed Trade Makes Sense For Damian Lillard & Trail Blazers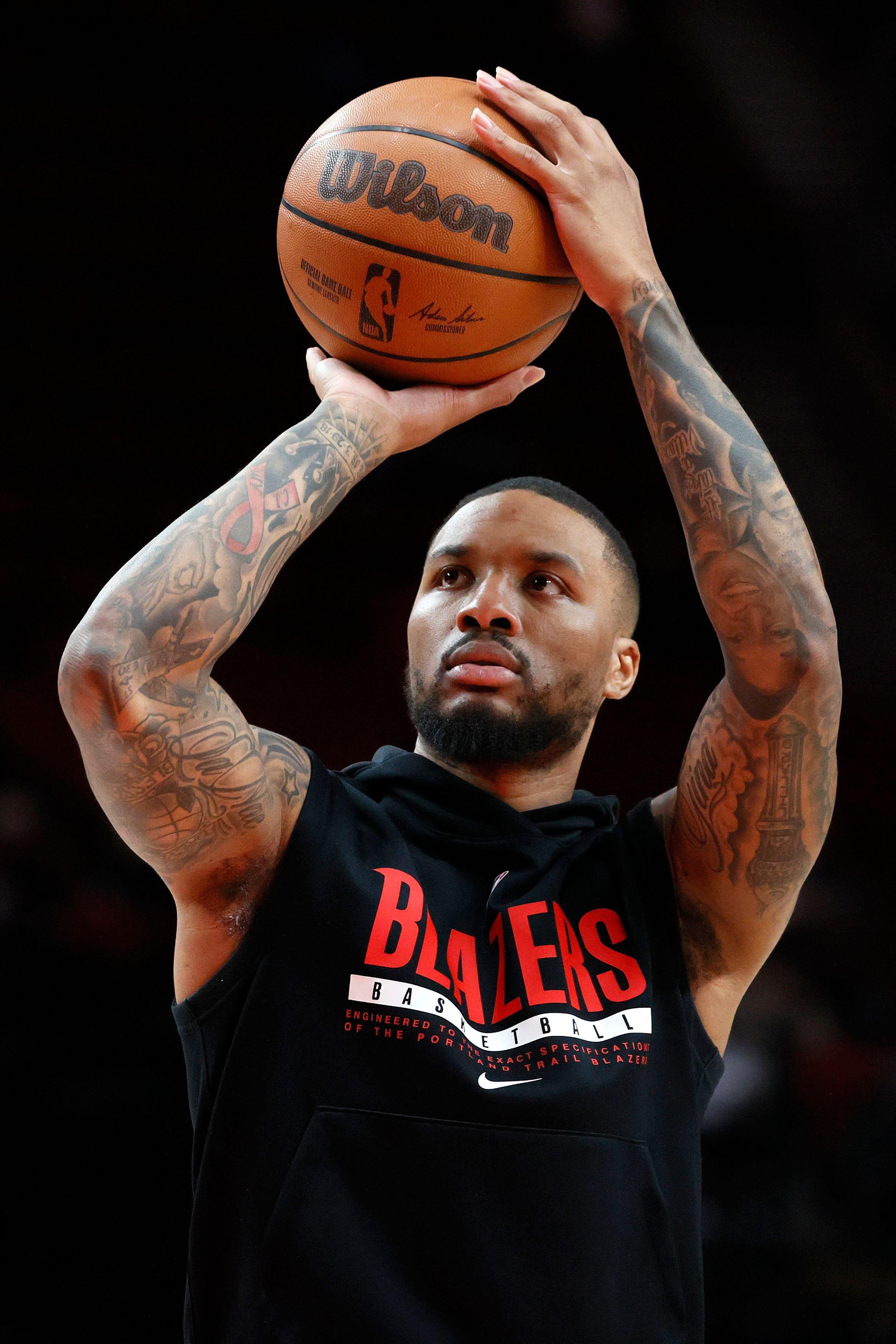 As much as they want to continue their partnership, Lillard and the Trail Blazers don't seem to be destined to win an NBA championship title together. Since Lillard became the face of the franchise, the Trail Blazers' only greatest achievement was reaching the Western Conference Finals in 2019 where they got easily swept by the Golden State Warriors. A Lillard-Trail Blazers divorce would definitely break the heart of lots of fans, but it would be beneficial for both sides.
Joining forces with James and Davis in Los Angeles would give Lillard a realistic chance of reaching the NBA Finals and winning multiple NBA championship titles. Meanwhile, with Lillard gone, the Trail Blazers could finally focus on the development of their young players and start a new era of basketball in Portland.