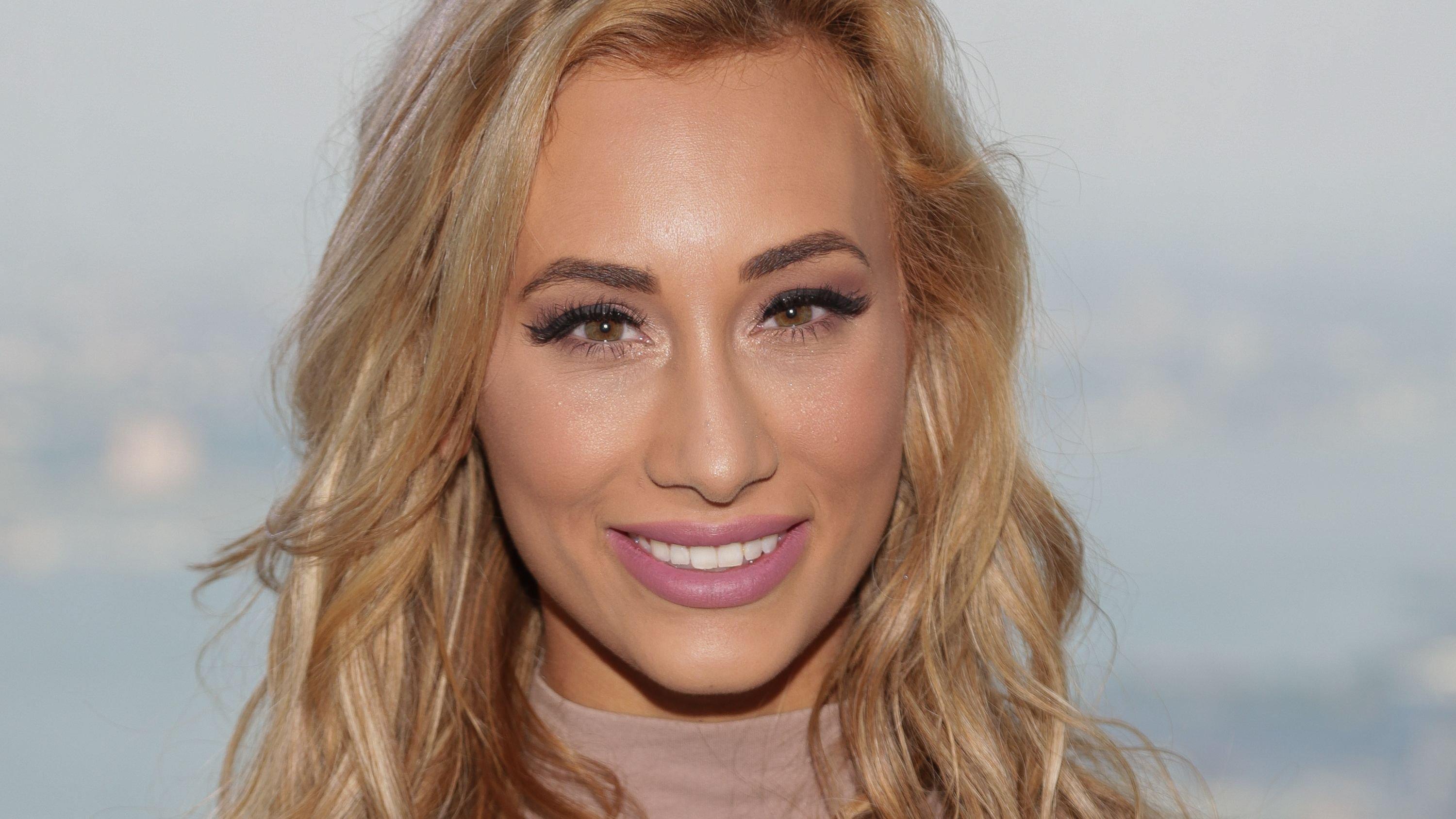 Carmella In Bikini Says She's 'Very Casual'
WWE star Carmella has been joking about her "V casual" look while sunbathing for a bombshell bikini snap. The pro wrestler, 34, turned a lot of heads as her 3.1 million Instagram followers were treated to some beach action back in 2018 - while the post is old, it's still gaining likes. Born Leah Van Dale, Carmella is a huge hit on social media, and this photo brought out the abs, the tan, and some major cleavage. Check it out below.
Article continues below advertisement
Stuns In Bikini Sunbathe
Scroll for the photo. It showed the blonde all Baywatch vibes as she bronzed her famous figure and wore very little, indeed. Carmella wowed her fanbase in a neon citrus bikini that was skintight, sporty, low-cut, and not a million miles off what mogul Kim Kardashian has been wearing of late.
Flaunting her cheese-grater abs as she soaked up rays with closed eyes, Carmella enjoyed the shorefront lifestyle, also rocking heavy lashes, foundation, plus dyed purple locks - Sasha Banks fans might have appreciated this.
"V Casual on the beach," the caption read. More photos after the snap.
'Empty Stomach Cardio'
Carmella has fans thirsting over her SmackDown body, and it didn't build itself. The gym nut and former cheerleader has opened up on her fitness - Carmella eats 70% clean and has revealed:
"When I'm on the road, I do 30 minutes of empty stomach cardio on the bike or treadmill in the morning. I try to weight train 4-5 days a week. When I'm home, I train with my personal trainer and really try to ramp up my workouts because it's hard to get them in on the road and really push myself when I'm alone and tired."
Article continues below advertisement
See More Photos Below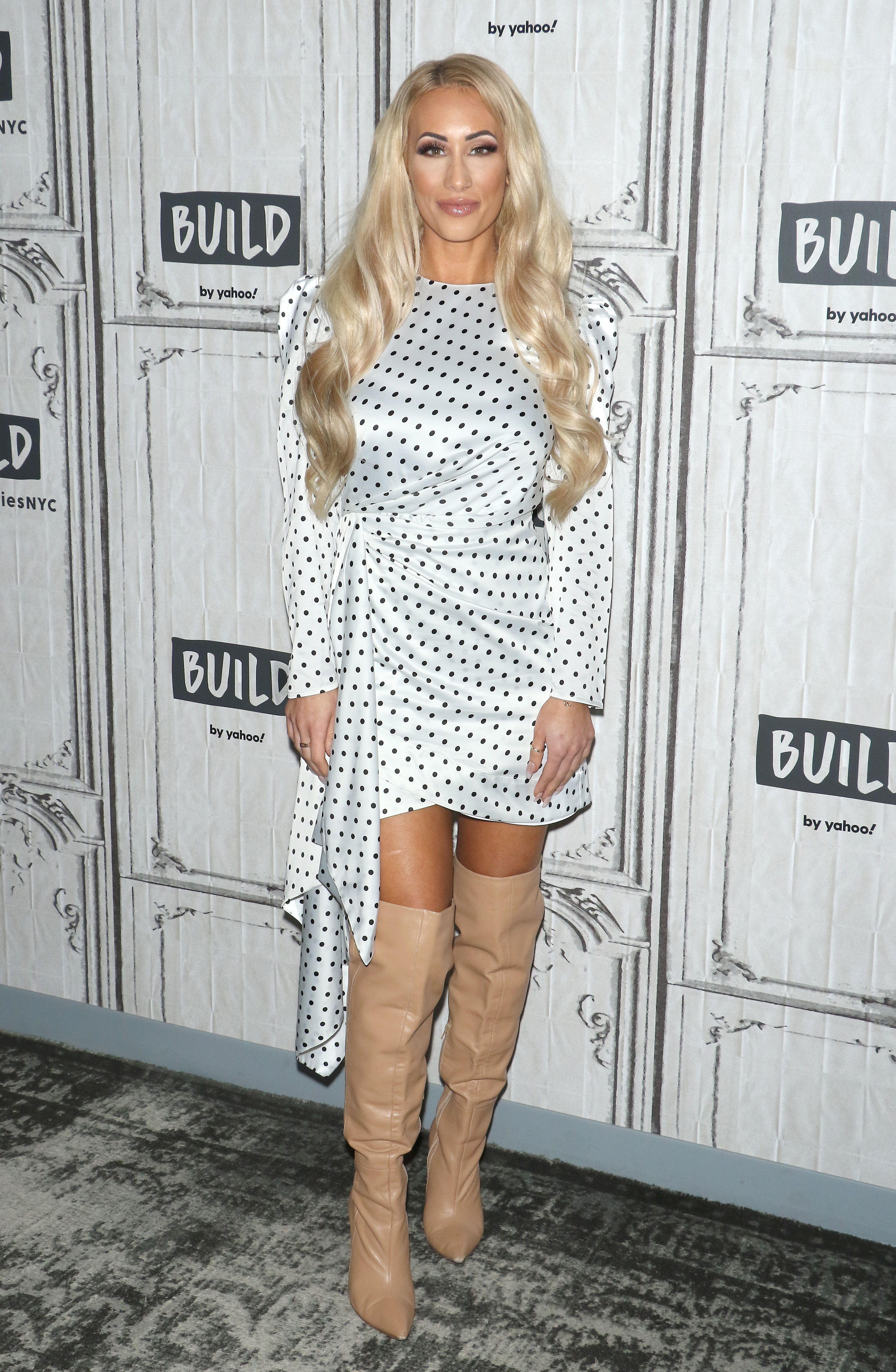 Van Dale, who adores Italian food and has celebrated National Pizza Day in a swimsuit and on a pizza slice floatie, added:
"It's important not to deprive yourself because then you overindulge when you give in. At least that's how it works for me. So now I'm finally at a point in my life where if I want to eat something, I will. Life it too short not to enjoy the wine!"
Fans Love Her
Carmella has gained 100,000 followers in the past few months, and her IG is even followed by some celebrities. Sasha Banks, 30, is a fan, as is 38-year-old WWE star and Total Bellas face Nikki Bella. For more, give Carmella's Instagram a follow.