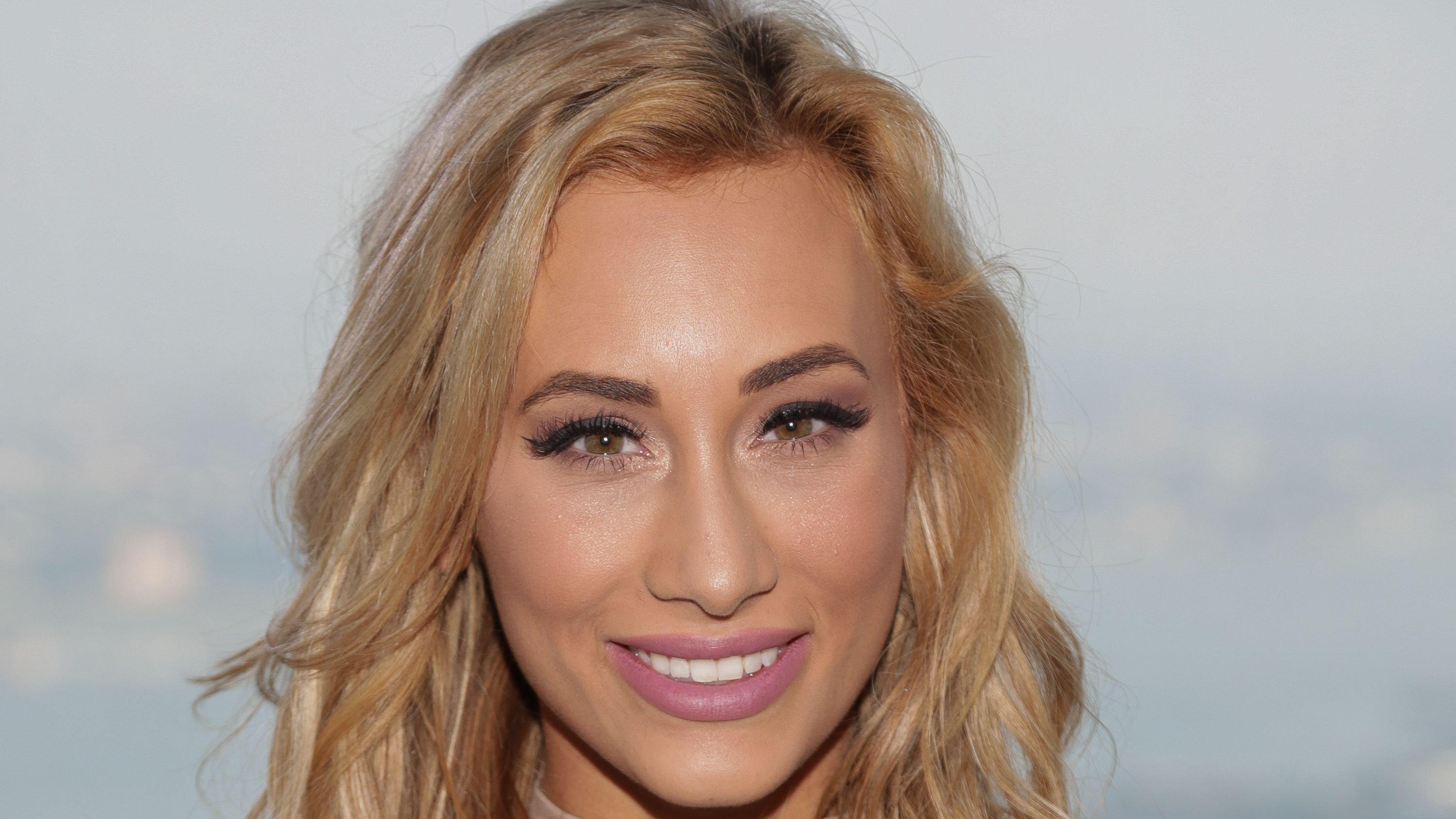 Carmella Flaunts Abs In Leopard Set
Popularly known as "Carmella," Leah Van Dale is an American dancer, model, and professional wrestler signed to WWE. She gained waves in the wrestling industry after winning the "Money In The Bank" ladder match in 2017, 4 years after her debut in NXT.
Her latest Instagram post got her fans and the media talking, and she knows her fans can't get enough of the hot goddess, and she's not backing down either.
Article continues below advertisement
From The Ring To The Winery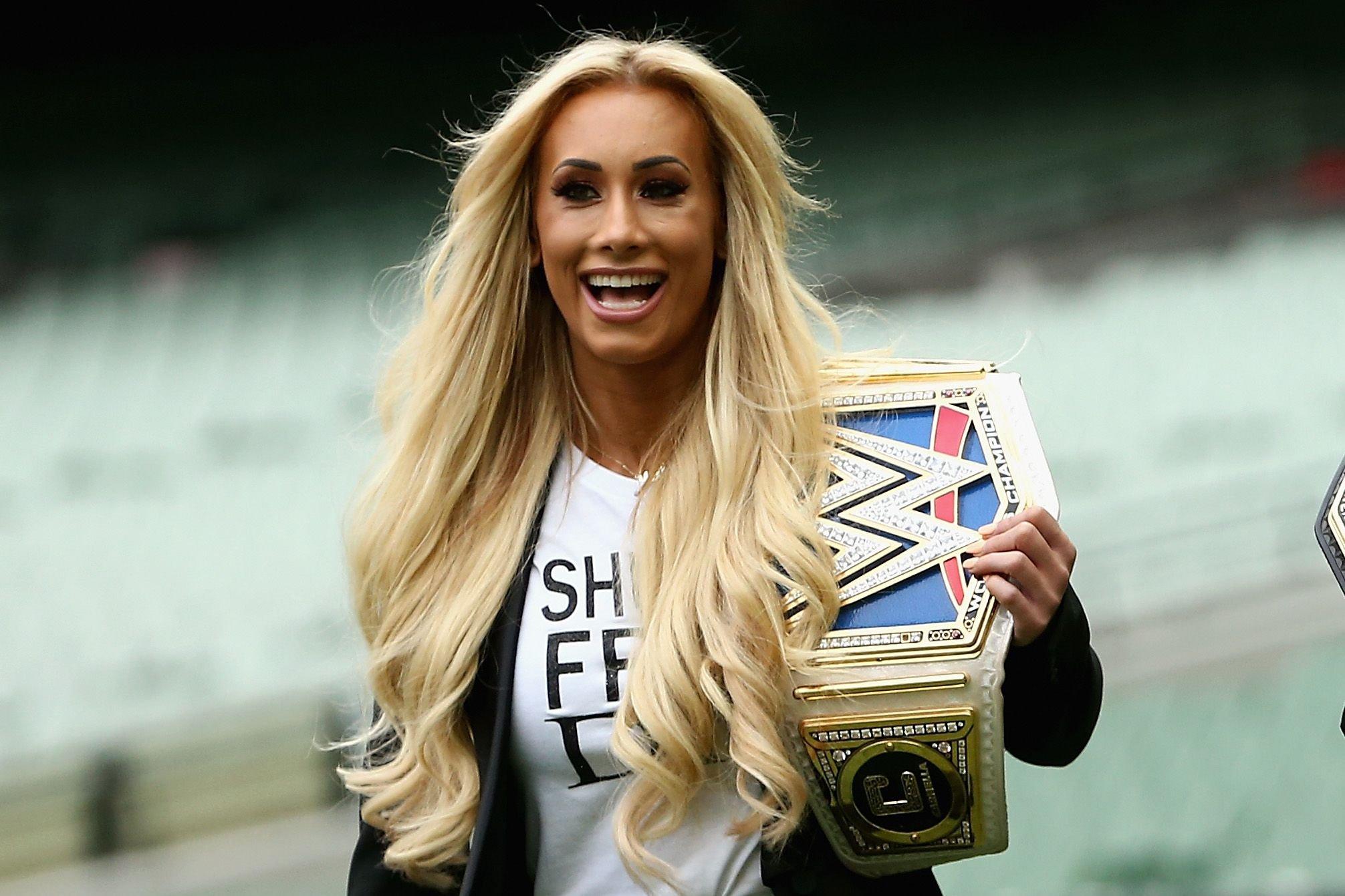 Carmella was crowned as the first woman to cash in her "Money in the Bank" opportunity in WWE history after defeating Charlotte Flair in the WWE SmackDown Women's Championship; now, she is on her way to making a mark in the entertainment industry, and she's using champagne too. She launched her wine company, "Capo Cagna," in 2019.
But it's her most recent Instagram post showing her well-fit and sculptured body that gives a glimpse into her work-out success.
Her Love For Animal Prints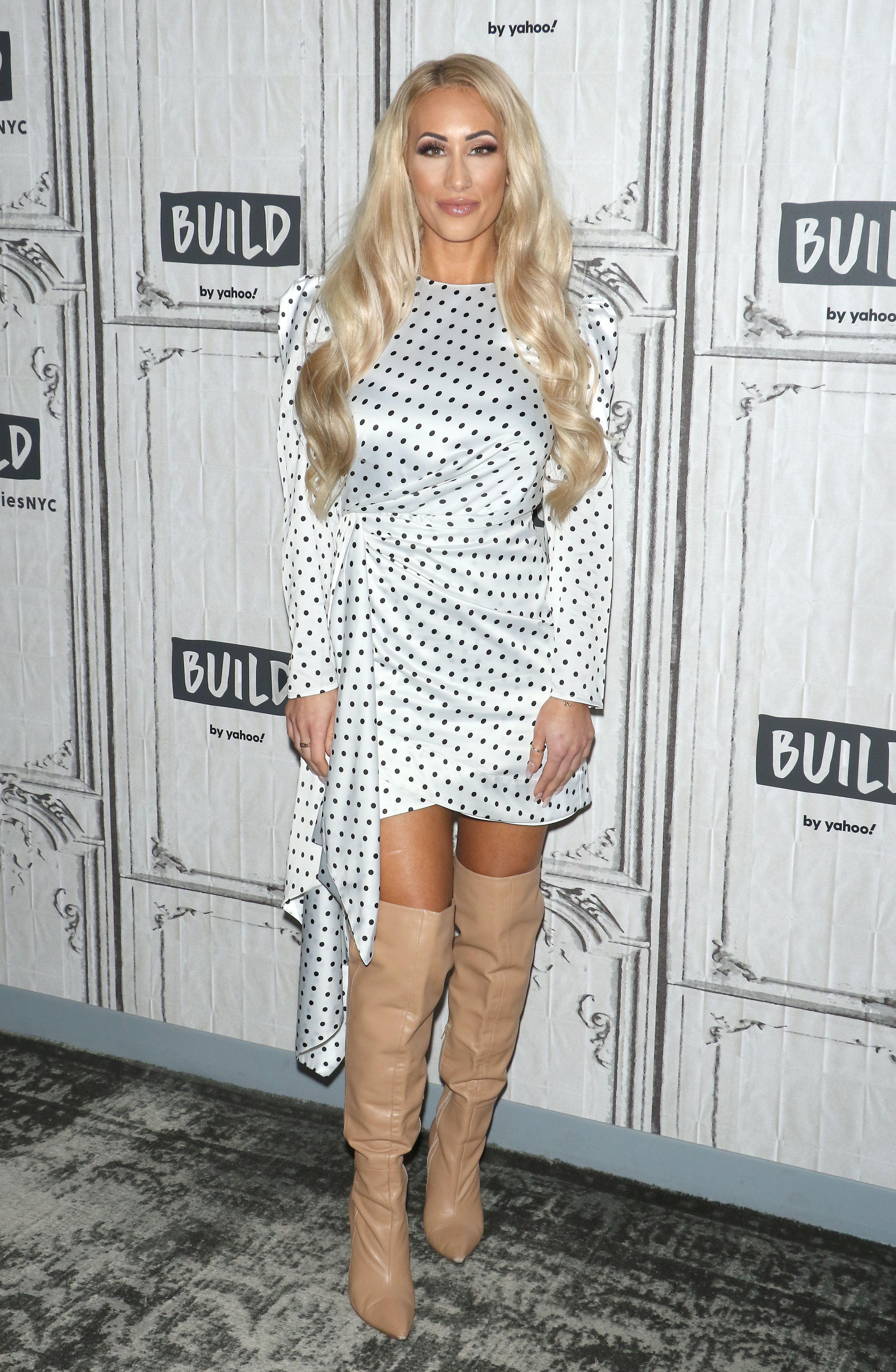 As seen on Instagram, Leah dressed in a two-piece leopard print crop top and leggings with the caption "r a w r 🖤." She showed off her shiny blonde hair, well-done makeup, and of course, her toned flat abs.
She admitted that she loves animal print (leopard print, to be precise) in an old Instagram post and who wouldn't love animal prints when it is worn by The Leah Van Dale.
Article continues below advertisement
Carmella Joins YouTube Reality Series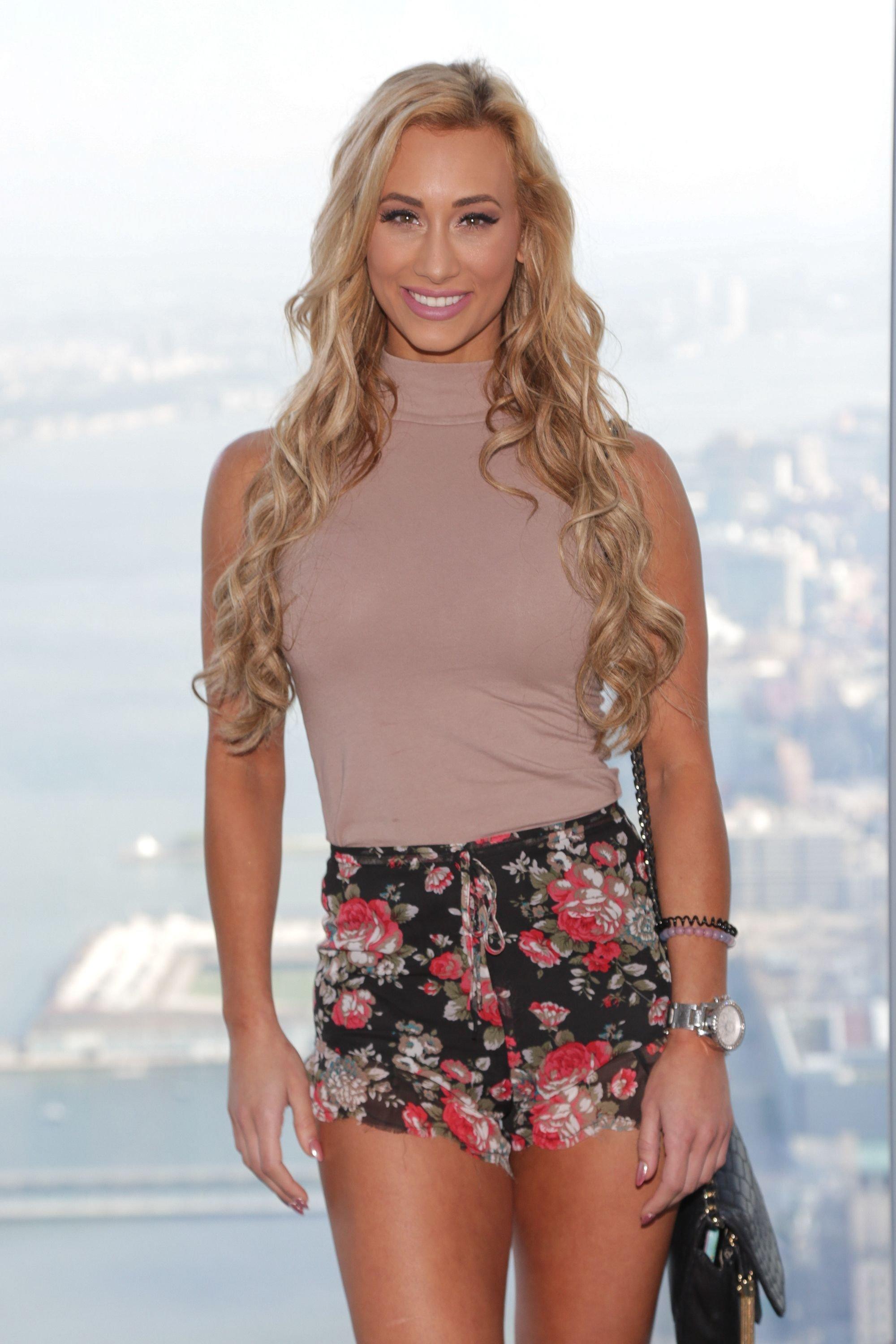 Being a part of the biggest wrestling organization, joining the cast members for 'Total Divas,' E! Entertainment's reality TV series in 2015, alongside other female superstar wrestlers like Nia Jax, Alexa Bliss, and the Bella Twins were the beginning of her journey to creating her own and did she achieve this? She sure did!
"Warts and all," a YouTube reality show sponsored by WWE, was aired on the 28th of February, 2022, and it features a look into her personal life with fiancé and WWE superstar Corey Graves. The show depicts the happy-go-lucky relationship between the two lovers, but it wasn't always this sweet.
The Cheating Scandal That Almost Rocked WWE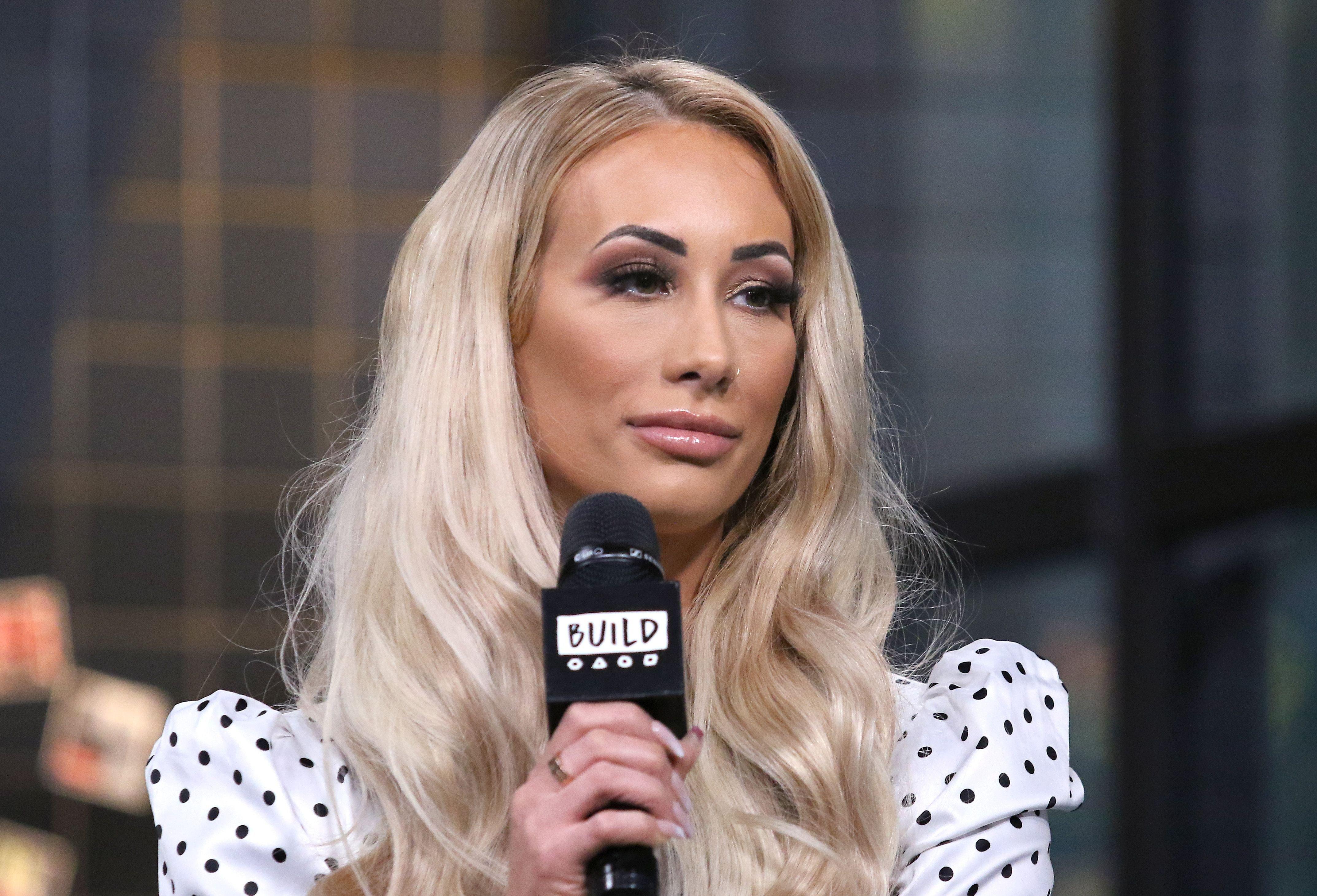 Amy Polinsky, Corey Graves's ex-wife, took to her Instagram in February 2019 to call out her then-husband and Carmella for allegedly having an affair while she was married to Corey. The cheating allegation was never debunked or confirmed by Corey, but he responded with a stern warning to take down the post or face a lawsuit from WWE.
The allegation could've affected his wrestling career and relationship with his fans, so she obliged his warning. That didn't stop Carmella and Corey from finally announcing their relationship, but this was after his separation from his wife, and the divorce proceedings were out in public. And now, the happy couple have a YouTube series documenting their everyday lives.