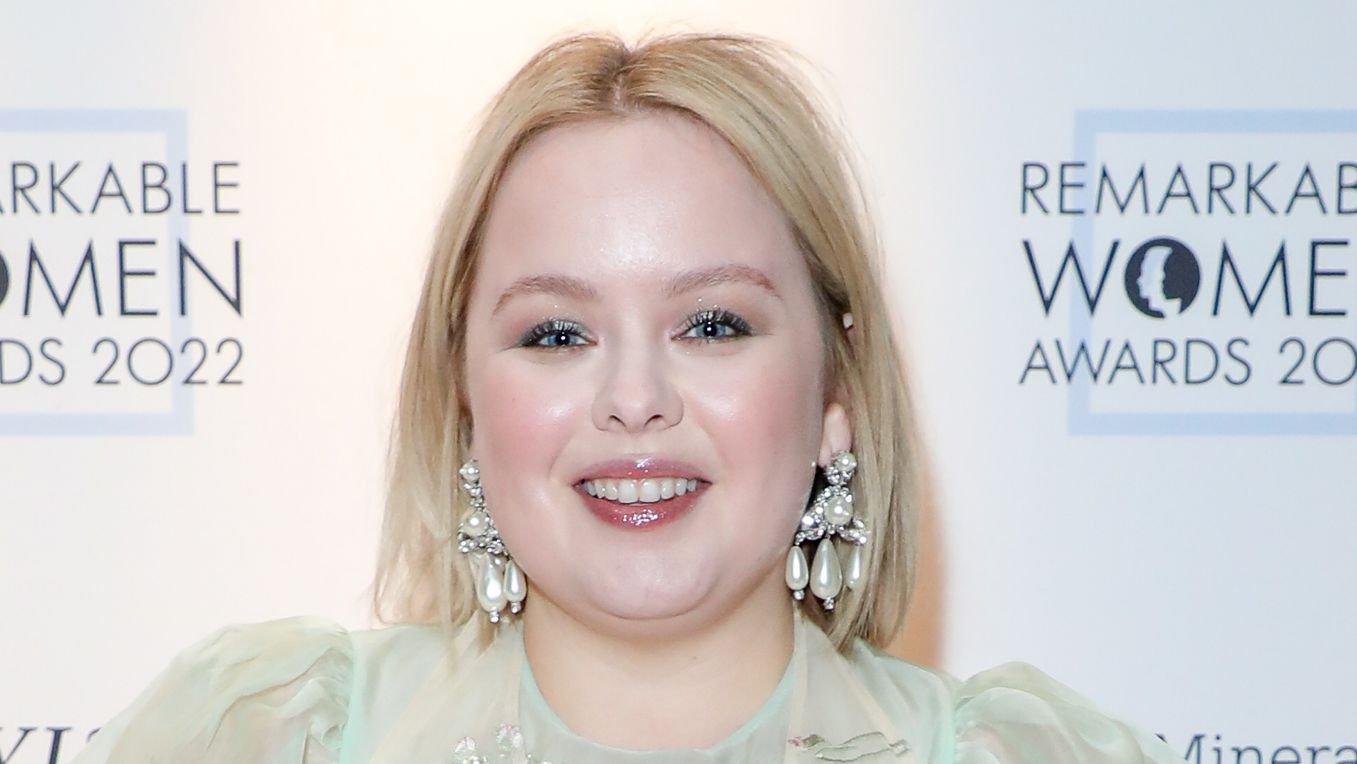 Nicola Coughlan In Valentino Teaches The Perfect Courtesy
Netflix breakout star Nicola Coughlan warmed the audience and hosts hearts on The Drew Barrymore Show. She made a stop as part of her press run for the second season of Bridgerton and wowed in a simple but stately Valentino dress. The Irish actress also dished on what to expect in the second season as well as special B-T-S moments from the show's filming.
Article continues below advertisement
Nicola Coughlan Teaches Drew The Perfect Courtesy
Nicola waltz in wearing a loose-fitting yellow dress from Maison Valentino with feathered hemming on the sleeves and hemline. She held the tip of the long-flowing mustard gown as she taught Drew how to walk gracefully and courtesy like a Lady in the 19th century.
Keeping Secrets And More
Drew complimented her outfit when she entered, calling her Tres Chic, as did her low courtesy. Nicola told Drew it was mind-blowing to realize people really loved the show.
When asked about how she kept the secret of her being "Lady Whistledown," she said she told everyone on set and her friends. It was challenging keeping it to herself during the press run for the first season, but she's got the hang of it now.
Article continues below advertisement
Nicola Admits She's The Biggest Gossip On The Show
Nicola revealed that a teacher once told her she could never feature on a period show because she has a modern face. Someone also told Nicola that she doesn't look Irish even though she's Irish. It takes about three hours to contour her face and transform her into Penelope Featherington.
Nicola also dished on her castmates and said the Sharma Sisters are the ones to watch this season. She also said her least favorite thing to wear is the nightgown because it doesn't feel like her. When asked about the biggest gossip amongst the cast, Nicola admitted it was her but said it's fun gossip. Drew concurred, saying, "I think they call it Pop Culture."
What To Expect
Concerning the ultimate reveal, which we all waited to find out, Nicola said the team debated long and hard whether they should do it in Season One or Two. She then teased a special moment in Season Two (coming on March 25) that'll explain why it happened in the previous season.
They also spoke about her other show Derry Girls which chronicles the lives of teenage girls in Ireland. She just finished filming the show's final season and feels fulfilled because they're bowing out gracefully.