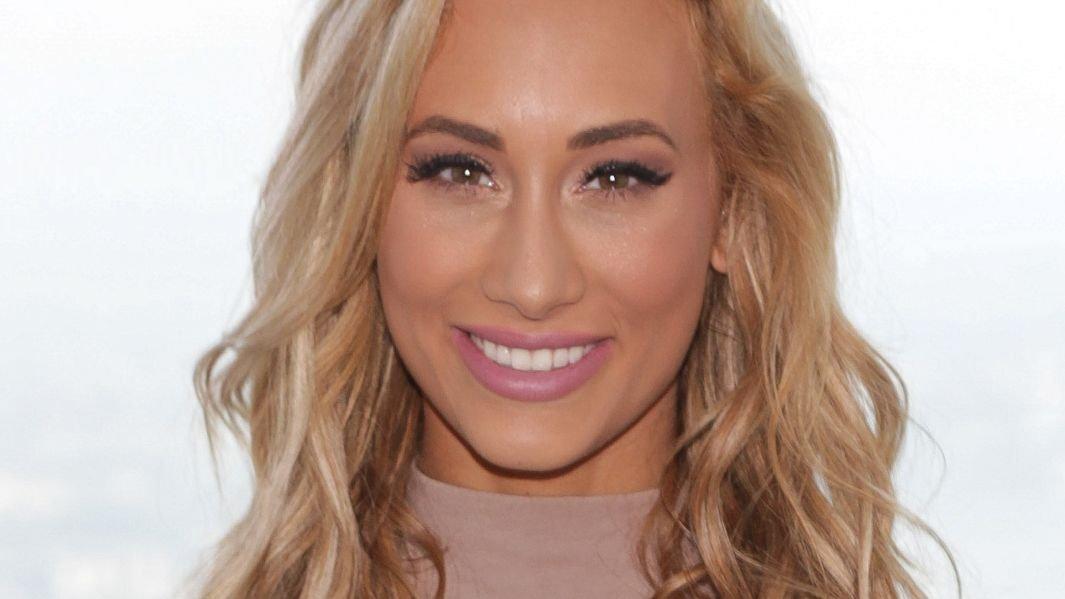 Carmella In Bikini Enjoys Her Coconuts
WWE superstar Carmella has been showing off her coconut gains while in a skimpy bikini. The 34-year-old pro wrestler wasn't going to miss an opportunity to show off her world-famous body over Labor Day ahead of the pandemic - while her coconut post dates back to 2019, it hasn't been forgotten.
Carmella, born Leah Van Dale, made it a Hot Girl Summer in July 2019, sharing a Labor Day celebration while poolside and wearing a tiny bikini that big-time flaunted her figure. Check it out below, plus more.
Article continues below advertisement
Coconut Time In Bikini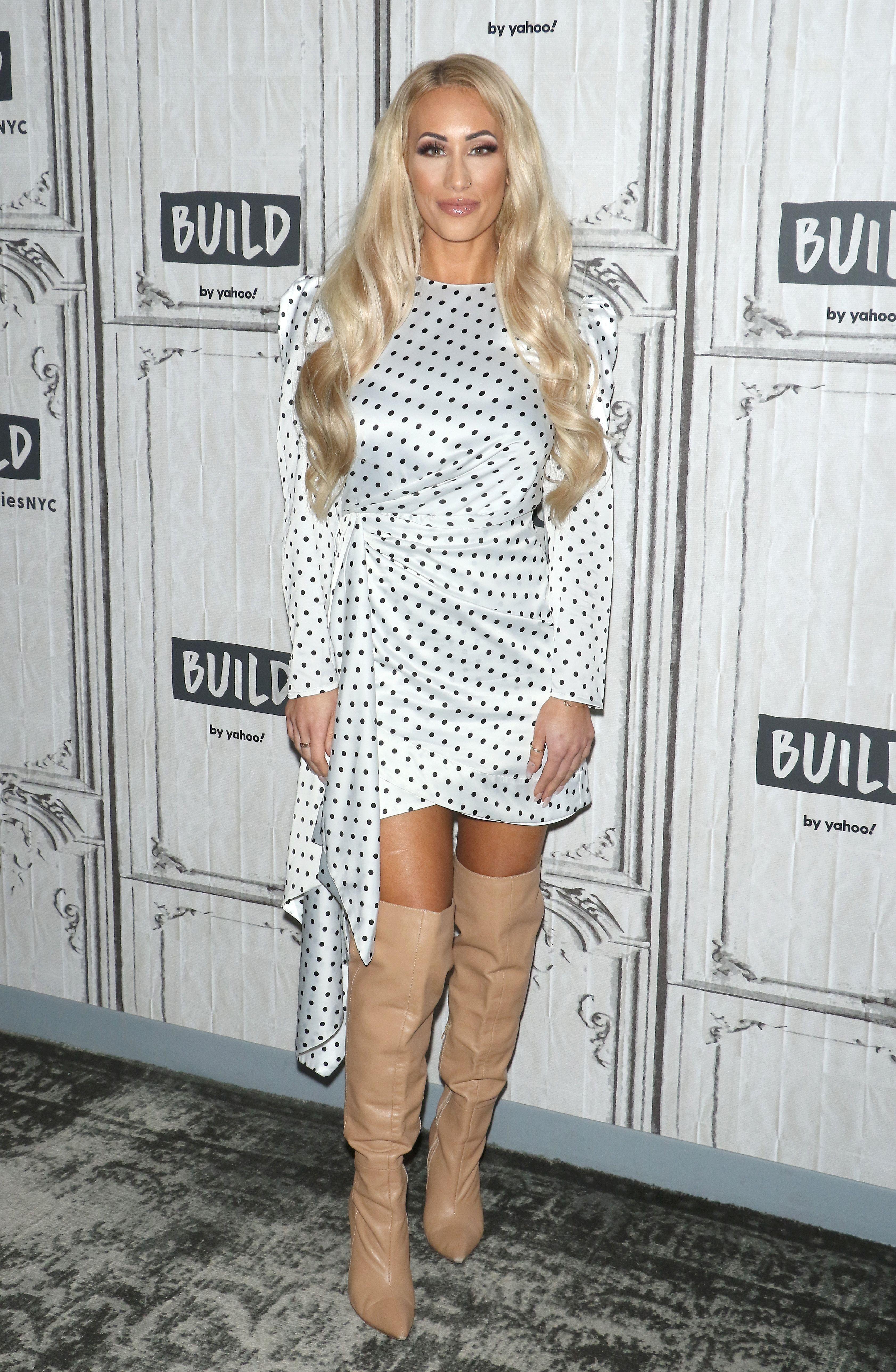 Scroll for the photo. It showed the SmackDown face going super-healthy as she sipped from a fresh coconut while soaking up the sun. Going low-key over provocative, Carmella posed cross-legged and seated by a pool, enjoying her lounger perks and, it would appear, her fruity beverage.
Fans saw the blonde in a mismatched bikini, opting for a red pair of bikini bottoms and a patterned and plunging black bikini top with a cleavage-flashing cut. Shades and a simple top knot bun completed the unfussy look, although there was a small flourish from a gold belly chain as Carmella drew attention to her killer abs.
See More Photos Below
Taking to her caption, Carmella wrote: "Mood all weekend. 🥥🥥🥥 Happy Labor Day weekend y'all." Over 140,000 likes have been left. Anyone familiar with Carmella's social media will know she's always down to celebrate - like National Pizza Day, which brought her in a white swimsuit and bobbing around pool waters while on a pizza slice-shaped floatie. Keep scrolling for more photos below.
Article continues below advertisement
Always Evolving
The former cheerleader, these days keeping the magazines waiting in line as everyone wants a piece of the action, has opened up on her career. In particular, on her evolution.
"I never had a true babyface turn," she's stated, per PopCulture. "It's not like it was something that was done on purpose. I had just lost the title — it was actually right around this time last year at SummerSlam — and (R-Truth) kept saying he was going to try to pin me. And then it just… I didn't really change! I just sort of… "
People 'Started Liking Me'
The hard-hitting star continued: "Somehow people started liking me! And I lost a little bit of my attitude. I still like to think that Carmella has a pretty big attitude. And I keep that part, obviously, because that's like my favorite thing about Carmella. But who knows?" For more, give Carmella's Instagram a follow.