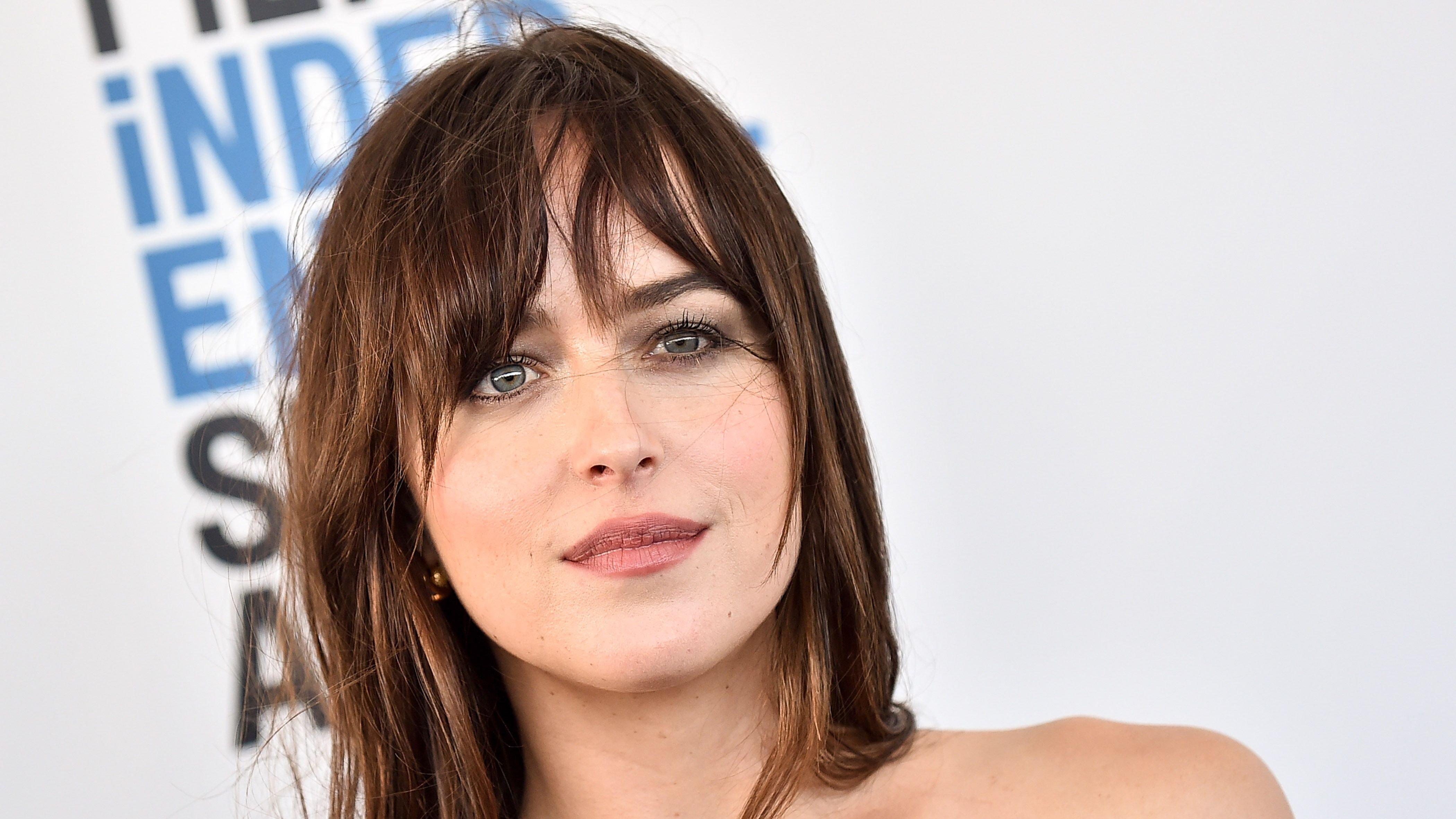 Dakota Johnson Stuns In Braless Sheer Dress
The 31-year-old actress is also famous for bringing out her A-game when it comes to stepping out in stylish dresses. Whether it is a public event, interview appearance, or just chilling with friends, Dakota sure knows how to wear a dress.
Read on to see some of the times she wowed her fans with her gorgeous outfits.
Article continues below advertisement
Dakota Stuns In A Sizzling Black Leggy Gown
Dakota has hit the headlines for collaborating with the sexual wellness brand, Maude. She is an investor and serves as creative director for the brand. Maude was founded in 2018 and Dakota is a co-founder.
In November 2020, the actress posted a photo of her as part of a sexual wellness campaign for Maude on her Instagram page. In the snapshot, she posed alongside Maude's CEO Eva Goicochea.
Dakota dazzled in a black leggy and strapless dress, showing off her incredible figure while standing next to Eva, who sat on a brown sofa. She captioned the post with a brief about sexual wellness and her new role as Maude's creative director.
Still Mrs. Grey
The Fifty Shades of Grey actress's 4.6 million Instagram followers trooped in their numbers to drop lovely comments on the post. Incredibly, most of Dakota's followers still referred to her by her fictional name Anastasia or Mrs. Grey in the Fifty Shades of Grey movie.
"No matter what… I'll call you MRS. GREY❤️," commented a fan.
Another fan simply said, "Anastasia👏👏."
"You're so pretty and I support what you stand for," commented another fan.
Article continues below advertisement
Dakota Shines In A Glittering Sheer Dress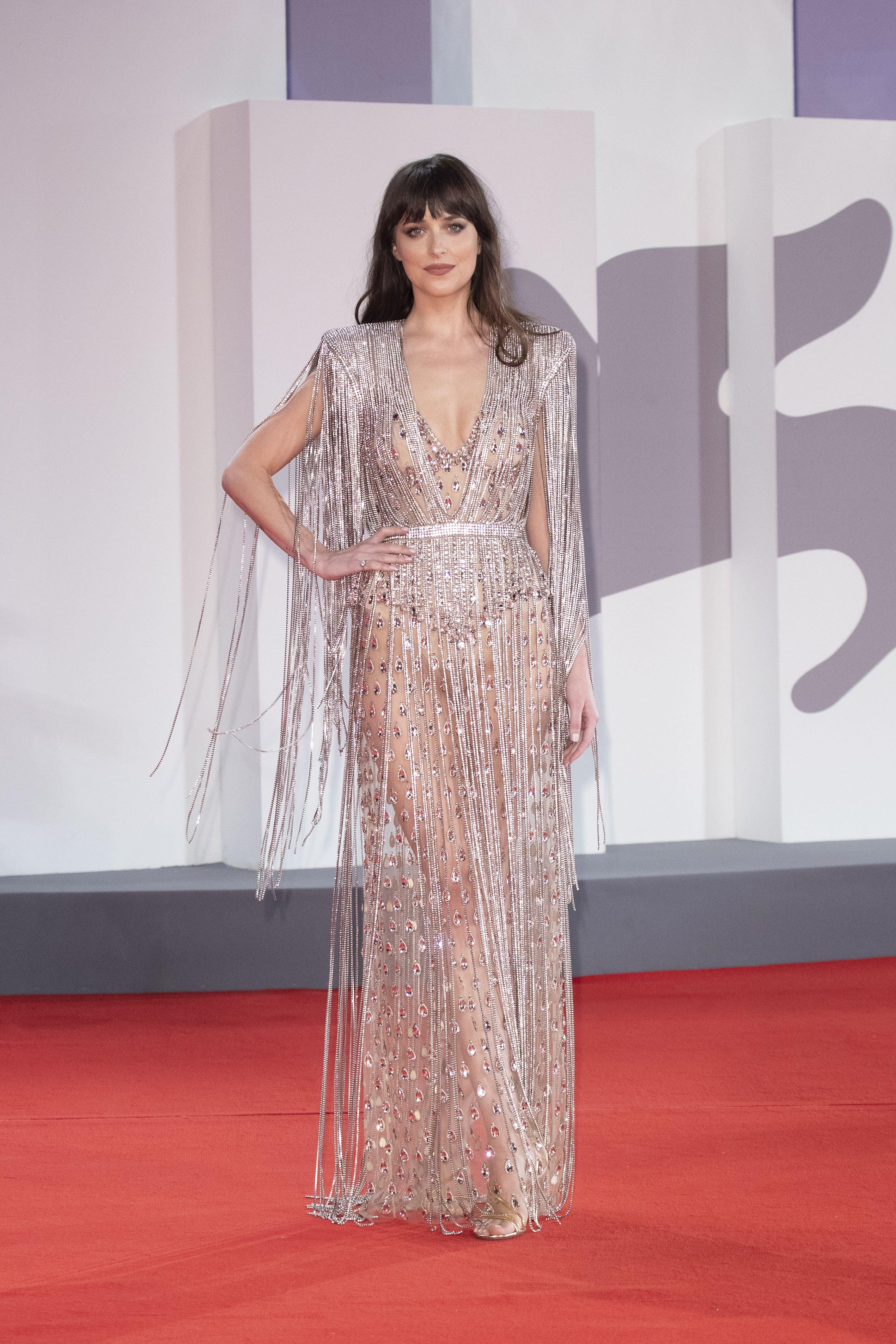 Dakota rocked one of the most daring and best looks at the 2021 Venice Film Festival carpets for the debut of her film The Lost Daughter.
She wore a leggy glittering sheer dress that displayed her entire body. Dakota, who is dating Coldplay's Chris Martin, left her neck bare and without any necklace and let her signature long brown fringe hair fall on her shoulders.
A Cover Girl In A Gucci Coat
Dakota accessorized her look with black ankle-strap heels and a pair of dangling earrings.
As usual, her fans were thrilled by her beauty and expressed their love for her.