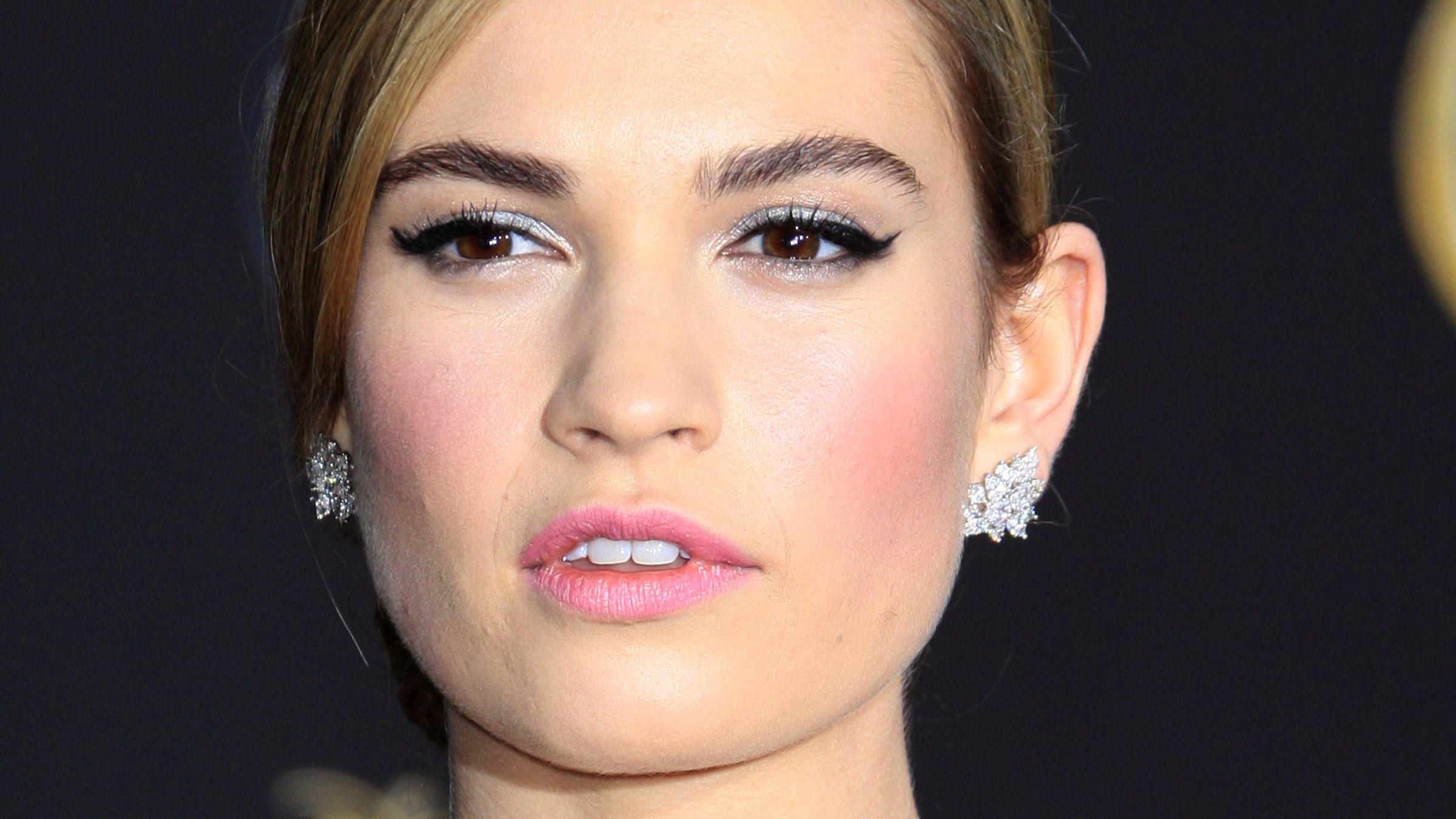 Lily James Drips In Gold Roberto Cavalli Low-Cut Dress
In this dripping gold collared dress, British actress Lily James is the ultimate Roberto Cavalli muse. The 32-year-old actress joined her co-lead actor Sebastian Stan on the red carpet at the finale premiere for their HULU series Pam & Tommy. While the show's rollout was riddled with controversy from the get-go, Lily sure changed the tone of the conversation when she stepped in wearing that Roberto Cavalli sheer dress.
Article continues below advertisement
Dripping In Gold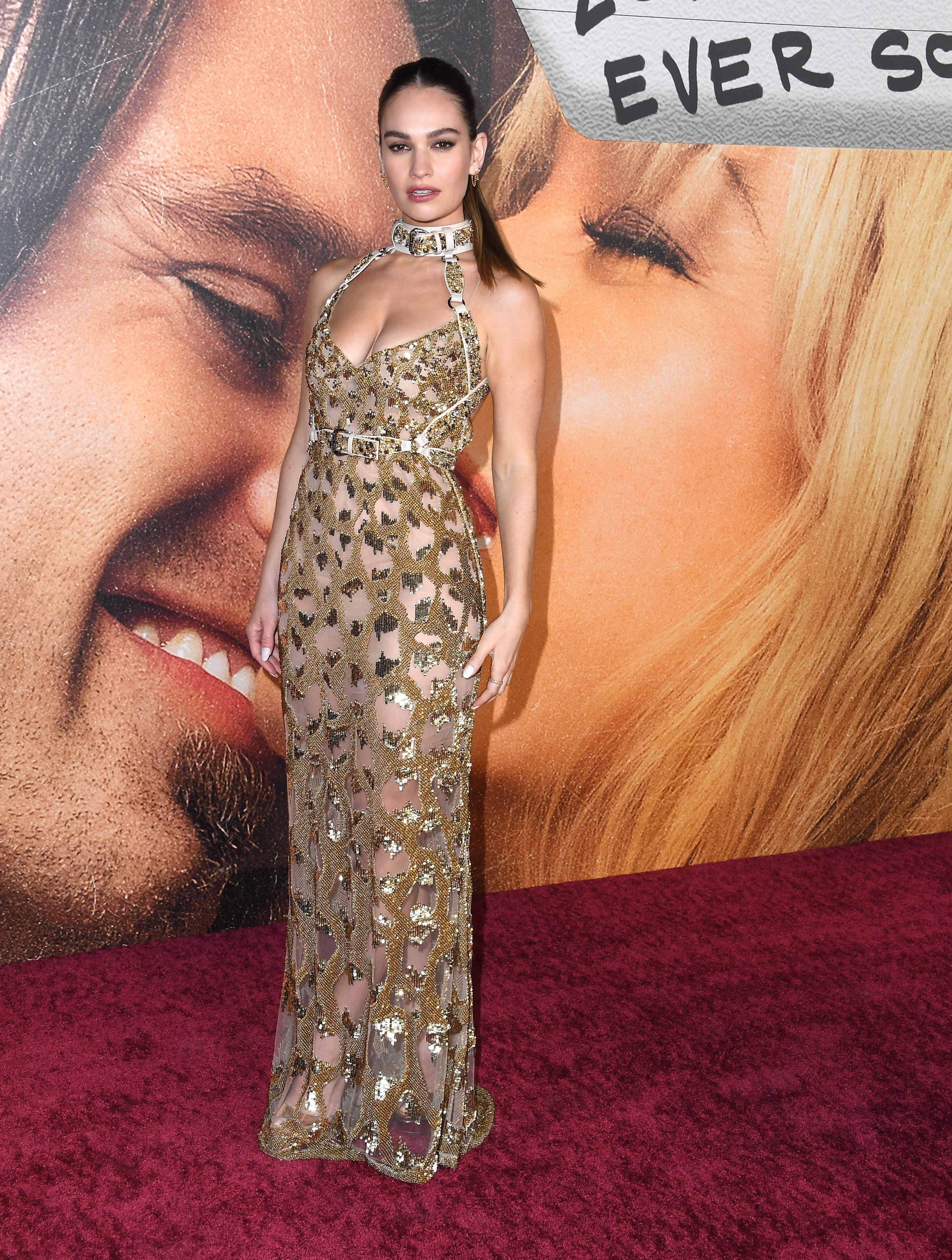 The gold embellished dress with a low-cut V-neckline hugged her slender body and teased a sneak peek at her long legs through the sheer material on the bottom. The bodice had a harness extending to a buckled choker removing every need for a statement necklace as it formed an accessory around her slender neck. The gold sequin dress was straight from the Roberto Cavalli Fall/Winter RTW 2022 collection.
A Look At The Back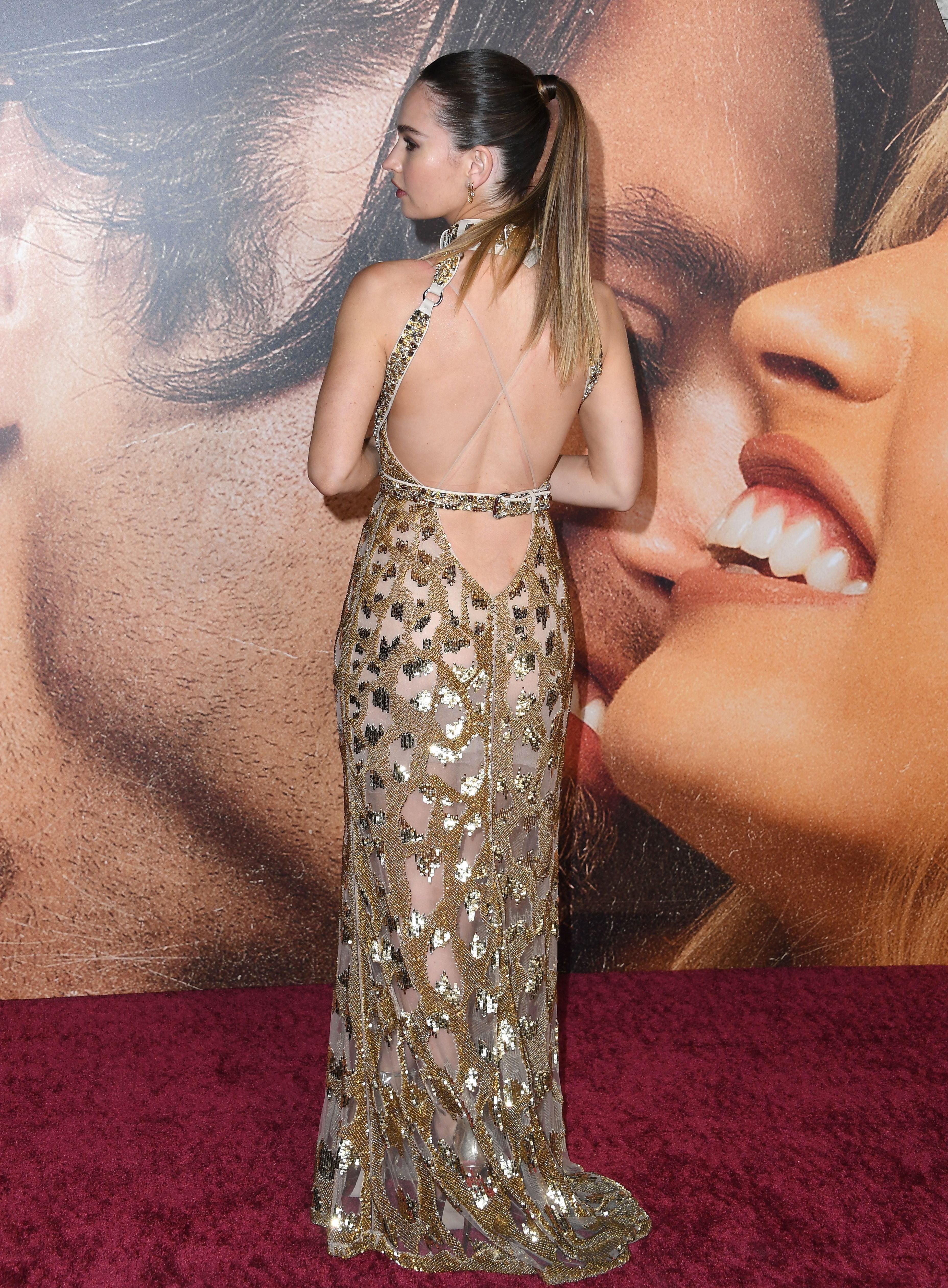 The back of the dripping gold dress was another statement with its intricate and structural cuts as the harness from the front formed a wide triangle at the back. It framed a thin-cut cross strap on top and a plunging upside-down triangle on her waistline.
Lily wore minimal jewelry and classic white nail polish to compliment her silver high-heeled sandals and gold earrings.
Article continues below advertisement
'Do As I Say, Not As I Do'
Although Lily does an impressive job of impersonating the legendary actress Pamela Anderson, critics didn't take nicely to the announcement of the mini-series firstly because it chronicles the sordid tale of Pamela and her ex-husband Tommy Lee's tumultuous relationship and the infamous sex tape that ruined her career. Secondly, because Pamela explicitly disapproved of the movie's production! For a film preaching consent, Pam and Tommy sure embody, "Do what I say, not what I do."
Pamela Disapproves Of Pam And Tommy
Pamela Anderson, who'd become a nationwide sensation for her role on Baywatch, suffered public ridicule when an aggrieved ex-associate leaked a stolen sex tape showing intimate moments between her and her husband Tommy on their honeymoon.
Before this HULU series, Pamela mentioned severally that she never wanted a documentary about that moment in her life because it'll mean reliving the horrors again. Unfortunately, her pleas fell on deaf ears.
According to Screen Rant, the creation of this series reintroduces the infamous scandal to a new generation of movie viewers who had no idea it existed and reminded older people who might've forgotten about it. So, it was a lose-lose situation for Pamela.