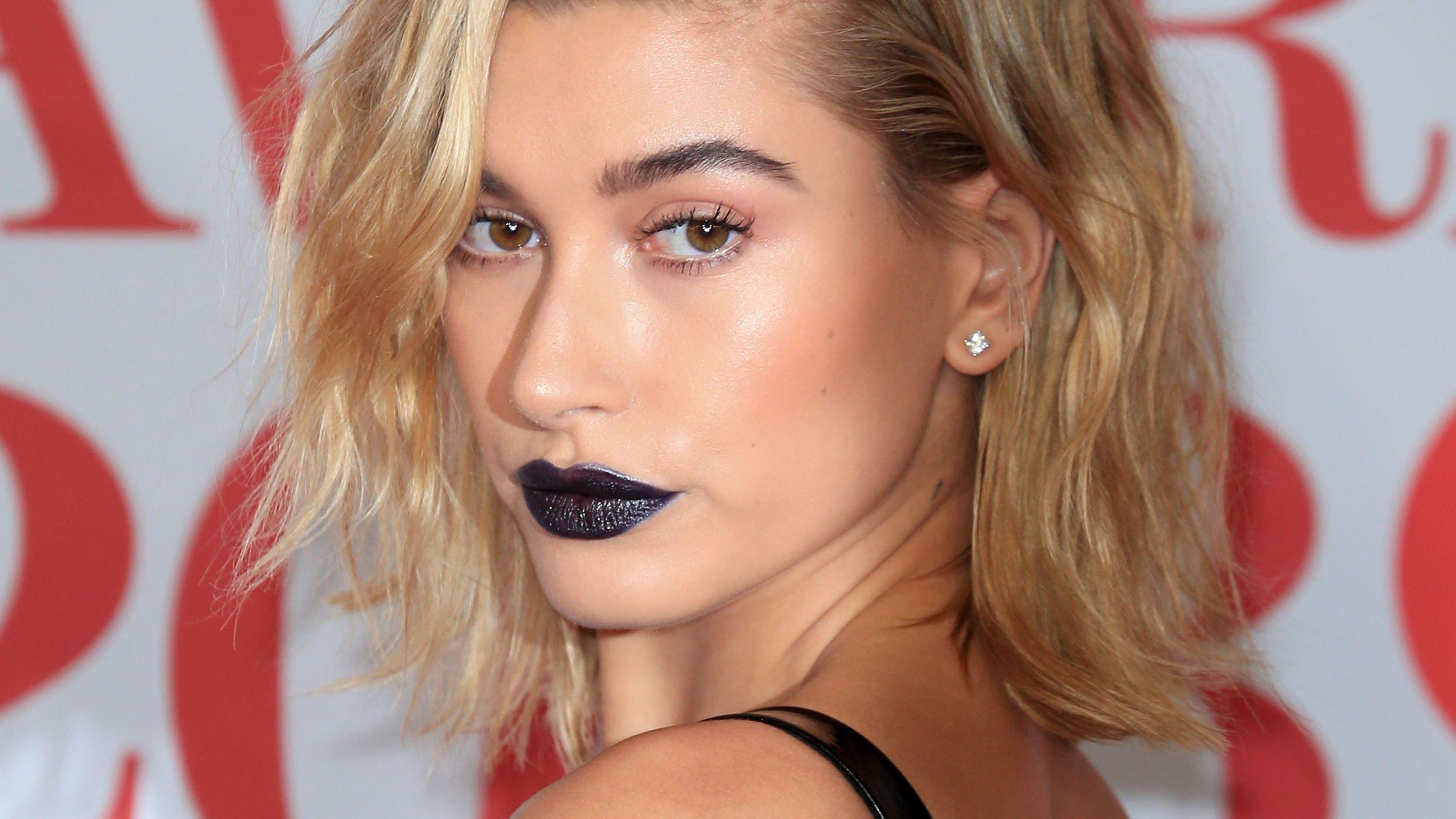 Hailey Bieber Wears Nothing Down Below For Versace
Hailey Bieber has braved wearing absolutely nothing down below while posing for a Versace promo shot. The supermodel, still front-page news after revealing she was hospitalized for a blood clot on the brain this month, stunned fans in a killer shot for the designer she fronts back in January 2021 - Donatella Versace's marketing execs have picked the A-Listers big-time, with the Kardashian-adored label now also fronted by models Bella and Gigi Hadid, plus singer Dua Lipa.
Ahead, see the edgy photo below, plus Hailey's best.
Article continues below advertisement
Stuns For Versace
Scroll for the photo, one Hailey uploaded to Instagram. The wife to Justin Bieber had posed all abs and wearing only a fun, cupped, and bejeweled crop top in glittery gold, bold yellow, and red. The blue-accent and frilly-hemmed top came with a plunging neckline as Hailey highlighted her cleavage, with a massive ab show also driving fans wild.
Protecting her modesty, the Levi's spokesperson held a pastel purple Versace bag over her groin, but it was an undies-free situation as Hailey also flashed some thigh. She posed with necklaces, matted hair, plus a matte dark lip.
See More Photos Below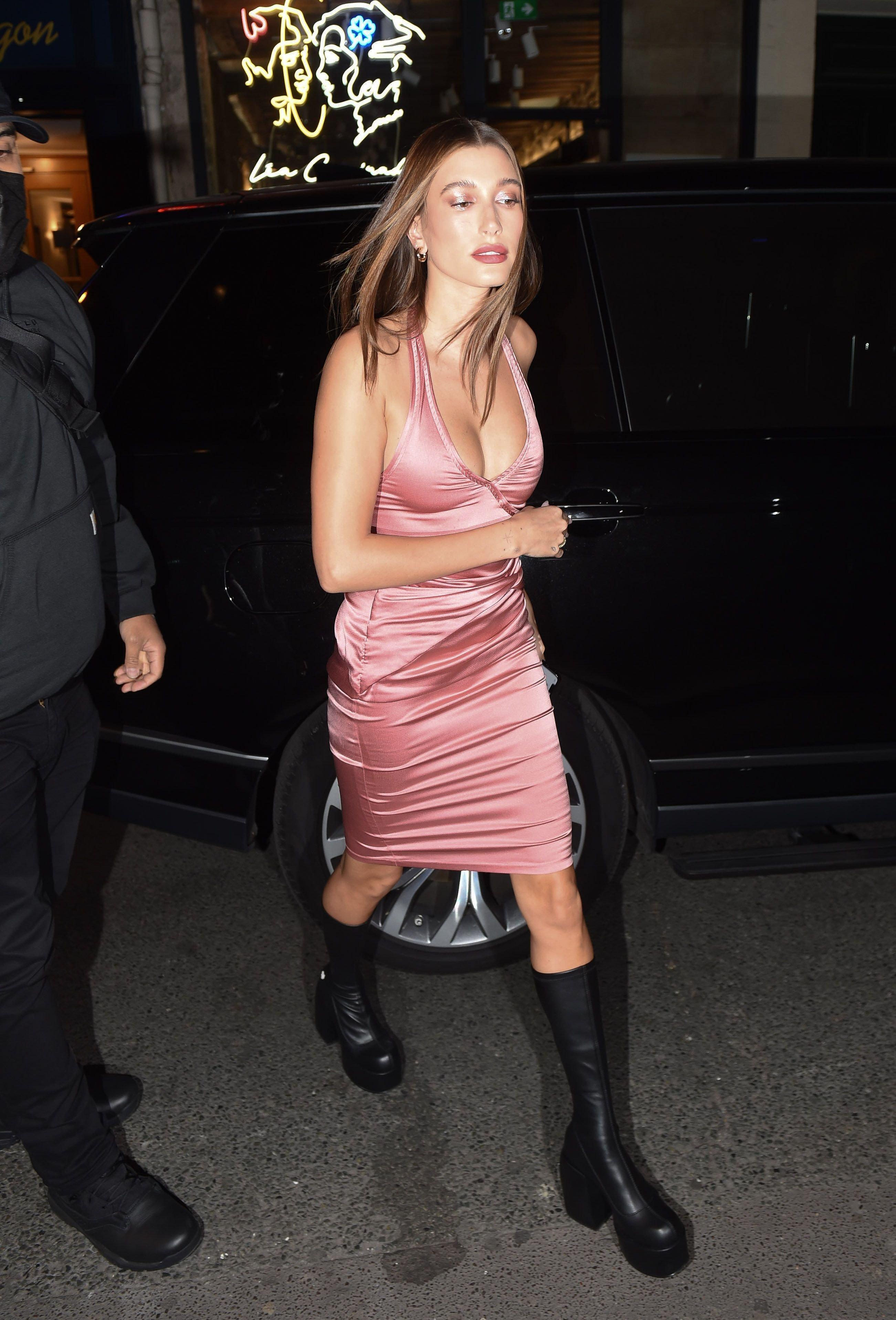 Hailey, who also acts as a brand ambassador for Jimmy Choo and Bare Minerals, has been a headline-maker for reasons way outside of fashion of late, though. March saw the star reveal she's okay after a shock blood clot hospitalization.
Article continues below advertisement
Brain Blood Clot Reveal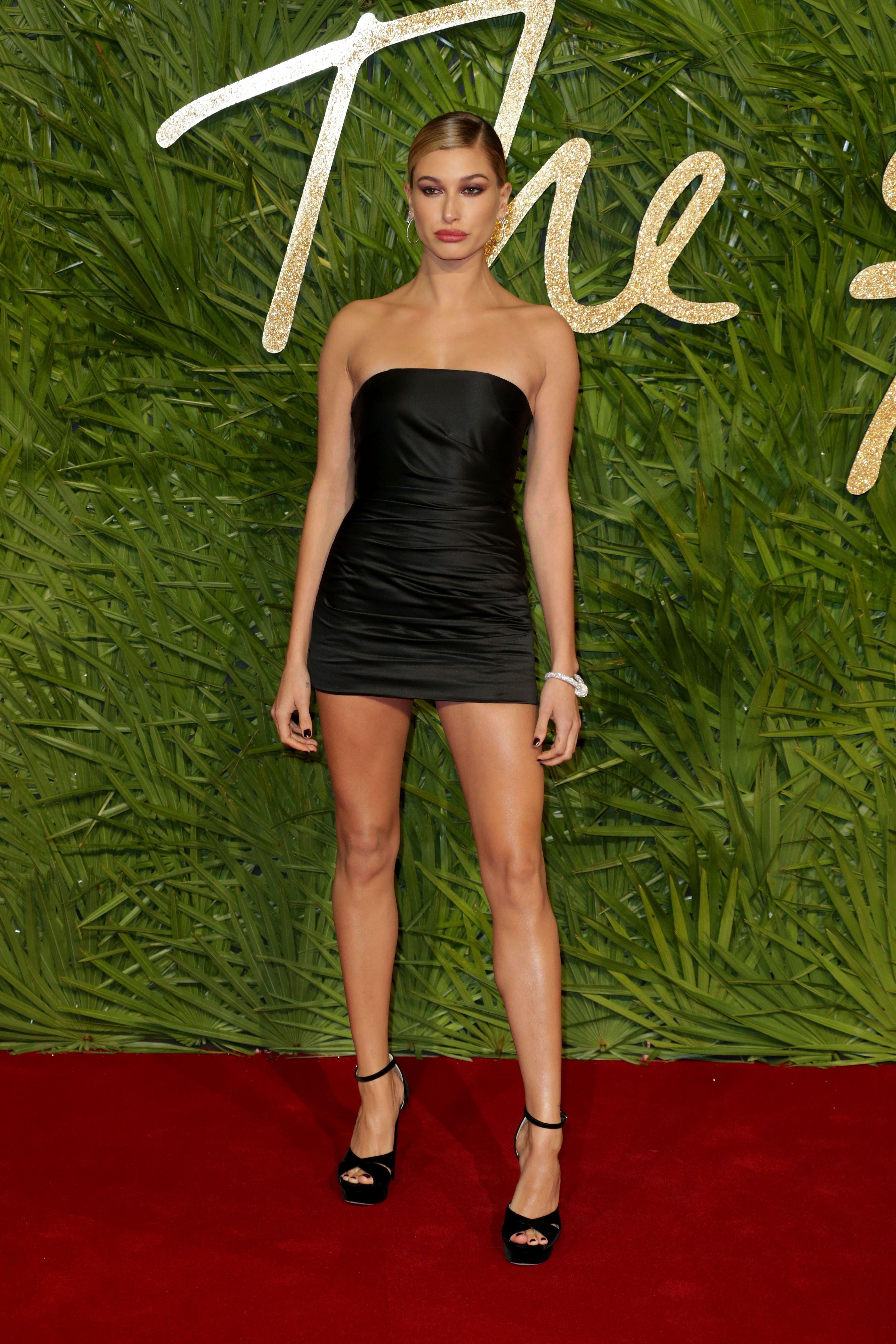 Addressing her social media followers in mid-March as she made her health reveal, Hailey wrote: "On Thursday morning I was sitting at breakfast with my husband when I started having stroke-like symptoms and was taken to the hospital." She added that they "found I had suffered a very small blood clot to my brain, which caused a small lack of oxygen, but my body had passed it on its own and I recovered completely within a few hours."
Hailey made sure to thank all of the doctors and nurses treating her in the hospital as she confirmed being back home.
A Scary Moment
The Vogue cover-girl continued: "Although this was definitely one of the scariest moments I've ever been through, I'm home now and doing well, and I'm so grateful and thankful to all the amazing doctors and nurses who took care of me!"