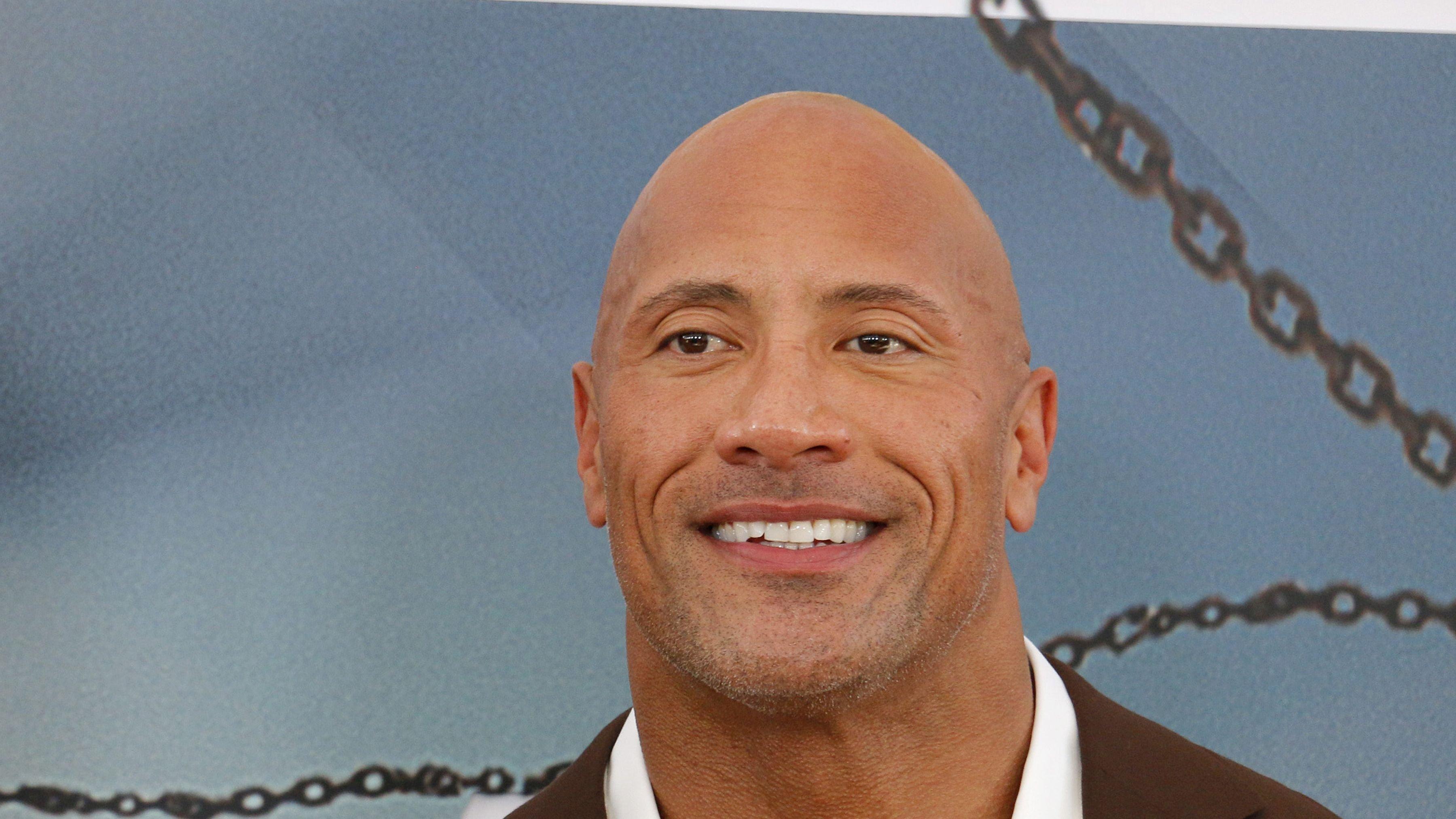 Dwayne Johnson Puts His Former Rental On The Market For $125,000 A Month
Dwayne Johnson, better known by his ring name, The Rock, is an American actor, businessman, and former professional wrestler. He wrestled in the WWE for eight years before pursuing an acting career. He is widely recognized as one of the best professional wrestlers of all time.
While wrestling, Dwayne began his acting career on television. His films have generated over $3.5 billion in North America and over $10.5 billion globally, making him one of the highest-paid and highest-grossing actors in the world.
The 49-year-old billionaire actor has achieved multiple great feats. One of his latest achievements includes owning a $27.8M Beverly Park mansion where he resides with his beautiful wife Lauren Hashian and their adorable kids.
Article continues below advertisement
As a tenant, Dwayne had very precise requirements: plenty of outside space, a huge home gym, and a home cinema. The actor's former luxurious Beverly Hills mansion fulfilled those requirements perfectly.
Continue reading to get a glimpse of his former rental residence.
Inside The Luxurious Rental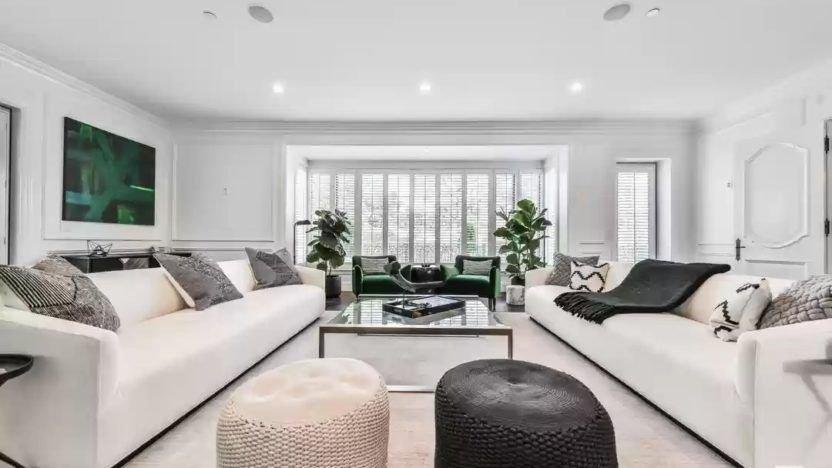 The French country-style mansion, built in 1999, has 11,478 square feet of living area, eight bedrooms, and 11 bathrooms.
The floor design features a chef's kitchen, cocktail bar, formal dining room, and living room, which have recently been remodeled. The house has five king-size bedroom suites in addition to the primary suite.
Article continues below advertisement
More Features To Marvel At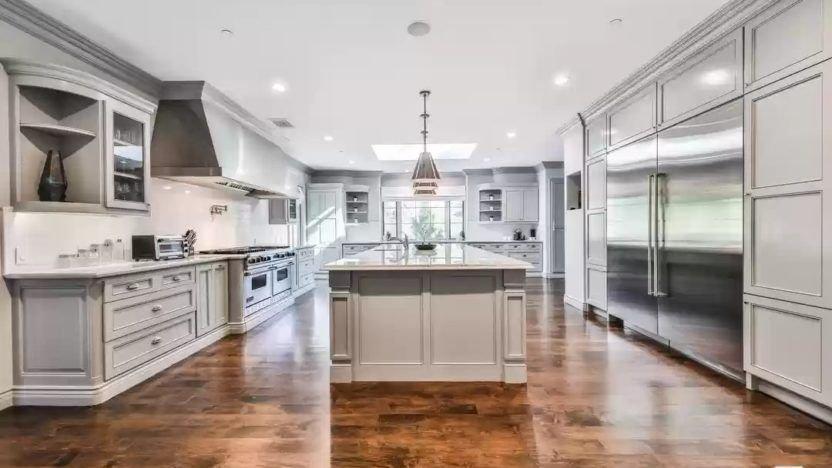 Other impressive features in Dwayne's former rentalinclude a home theater, poker room, wine cellar, gym, and indoor-outdoor office area are, among the amenities. Patios, a green lawn, a pool, a jacuzzi, and a guesthouse are also available on the premises.
Dwayne's Beverly Park Mansion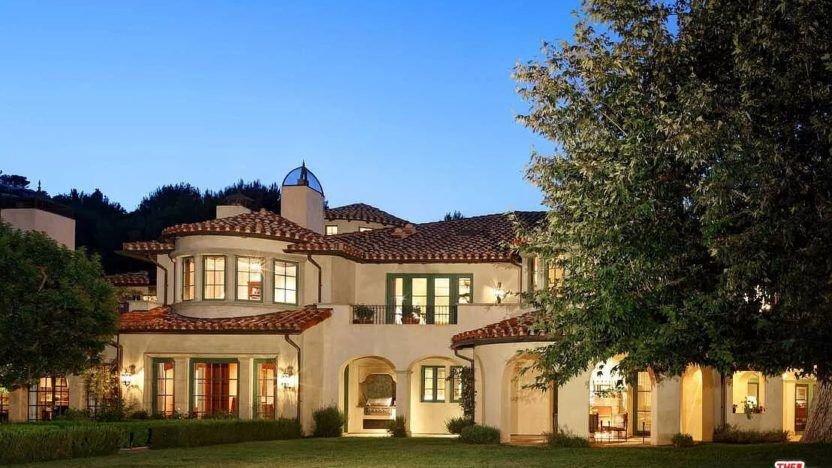 Dwayne purchased his ideal home from actor and comedian Paul Reiser of Mad About You fame.
The property was once owned by musician and rock legend Alex Van Halen, who erected the stunning estate in 1993.
An Exclusive Neighborhood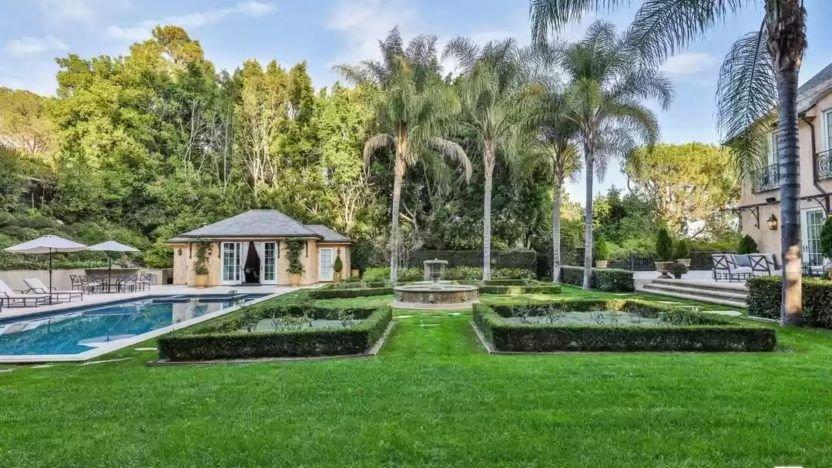 The mansion, which lies on 3.67 acres of property, is one of the largest in the neighborhood and not just any neighborhood.
Dwayne's home is located in Beverly Park, Los Angeles' most exclusive neighborhood, home to a slew of celebrities.
Denzel Washington, Sofia Vergara, Eddie Murphy, Rod Stewart, and Adele, to mention a few, all live in this same neighborhood.
His mansion was labeled a "complete resort" in a previous listing. After beholding the muscular actor's magnificent property, one must agree that it is a spectacular place deserving of the title.