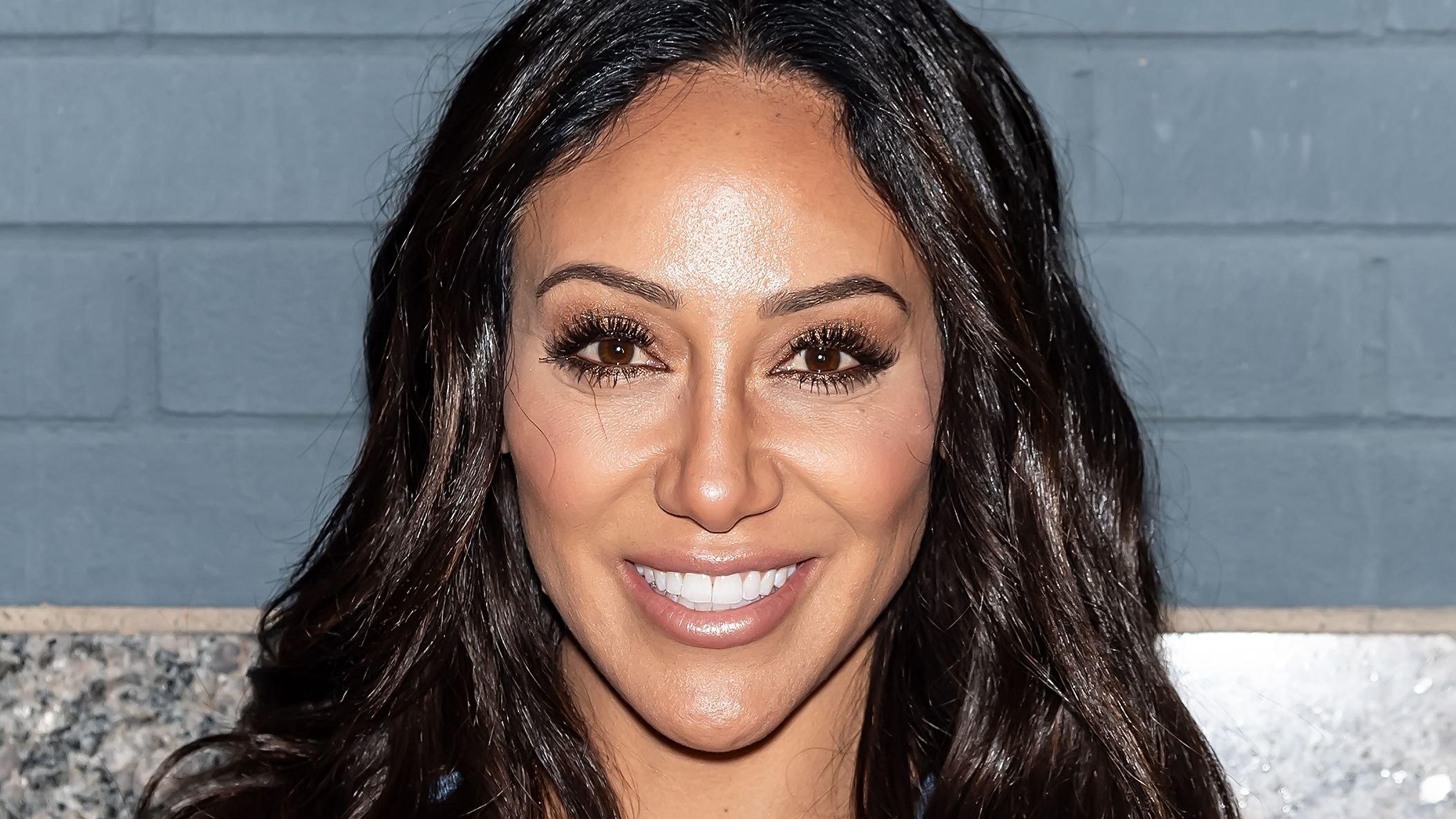 Melissa Gorga Flaunts Cleavage For 'Envy'
Melissa Gorga was all cleavage and toned legs as she promoted her Envy clothing brand on social media on Sunday. Posting for her 2.4 million followers on Instagram, the RHONJ reality star and entrepreneur showcased some of the "new arrivals" that fans can expect to find in her stores, posing with a friend as they both rocked Envy apparel.
The share comes just in time for her 43rd birthday today, with the Bravo TV star taking to her Instagram Stories to post a few birthday messages from friends and admirers.
Article continues below advertisement
Serving Lewks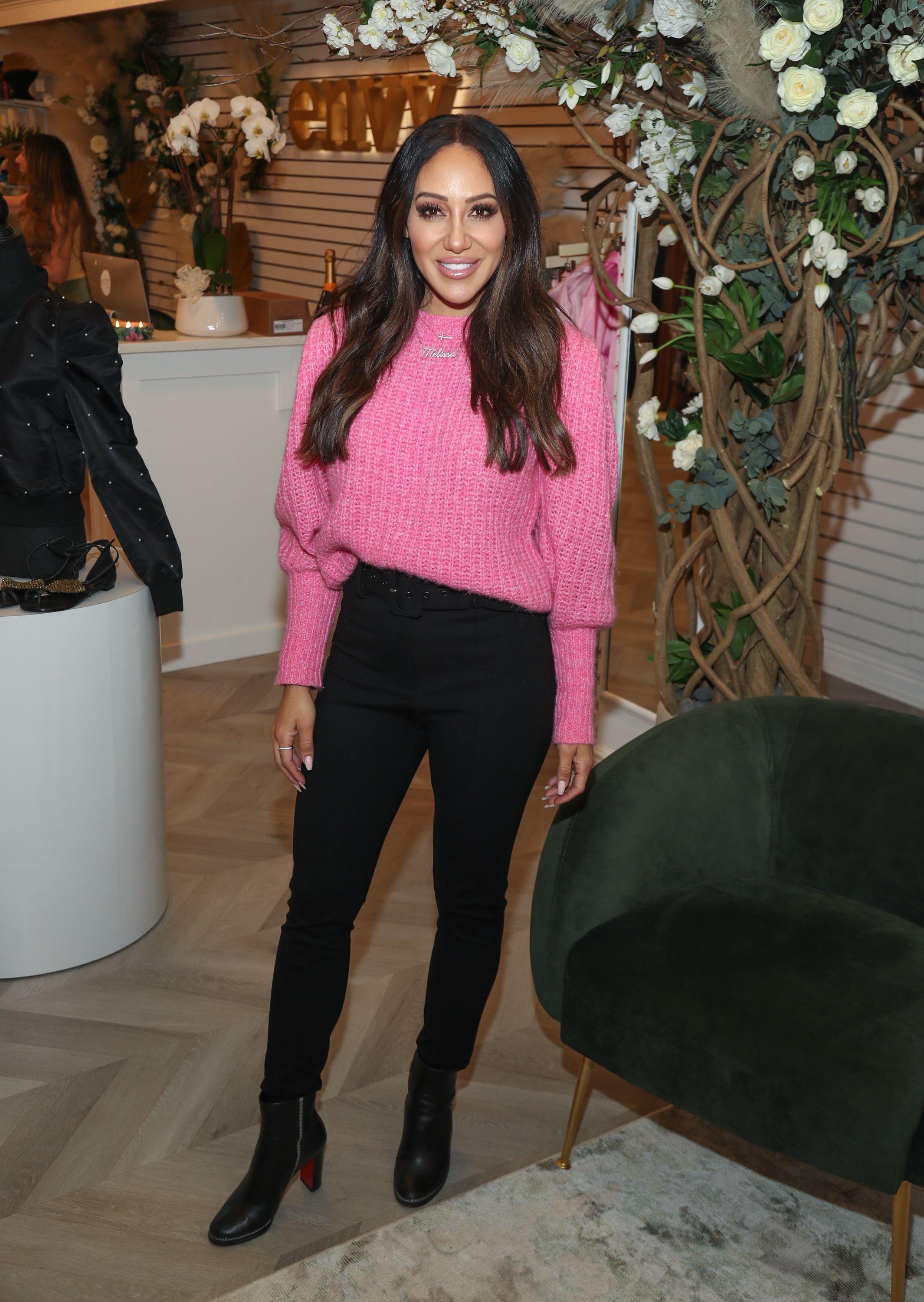 Proving she is the perfect ambassador for her brand, Melissa looked fantastic in the "Bone" miniskirt -- a chic pleated number with a high waist and a thigh-skimming hem. Pairing the piece with a sleek leather top, she wore it tucked in to show off the skirt's elegant design, putting her lean midriff on display in the process.
Her deep cleavage was also on show thanks to a plunging neckline, with the black sleeveless top also flaunting her slender arms.
The leggy beauty finished off the look with black knee-length boots, with fans taking to the comments to compliment her "rocker chic."
Joined By Friends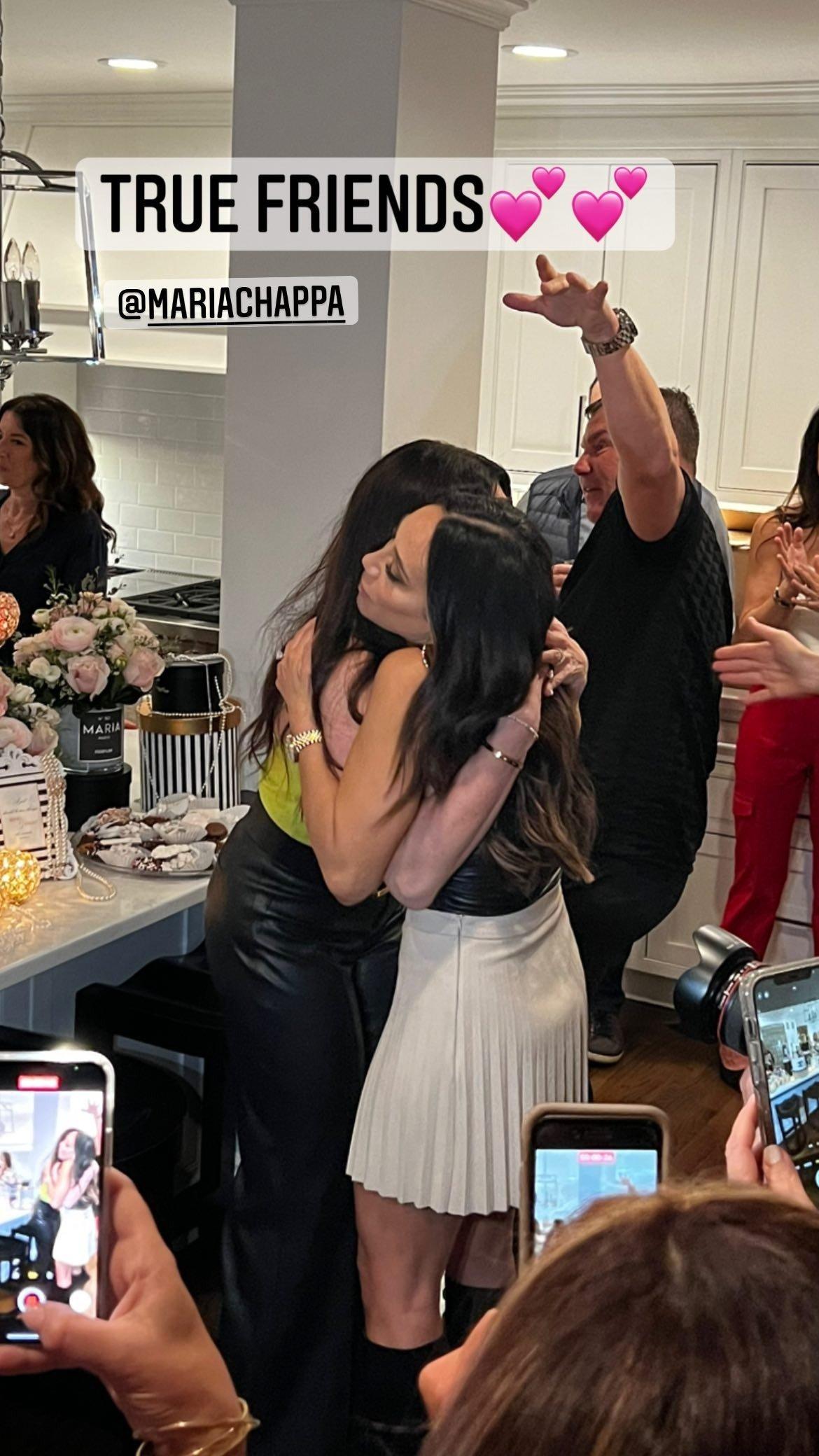 "Your skirt is fabulous! 😍," RHOD star D'Andra Simmons commented on the photo that captured Melissa by a massive panel window covered with organza curtains. In the picture, the mother-of-free was joined by a friend who wore a pair of Envy tweed shorts in gray, perfectly played up by a simple black top and matching strappy heels.
"Easily my favorite look on you - the colors, the texture and fit - you killed it with this look!!" said another fan.
The slideshow continued with images of some of the "amazing maxi dresses" and other "spring/summer pieces" that were recently added to the Envy collection, as Melissa indicated in her caption.
Article continues below advertisement
New Store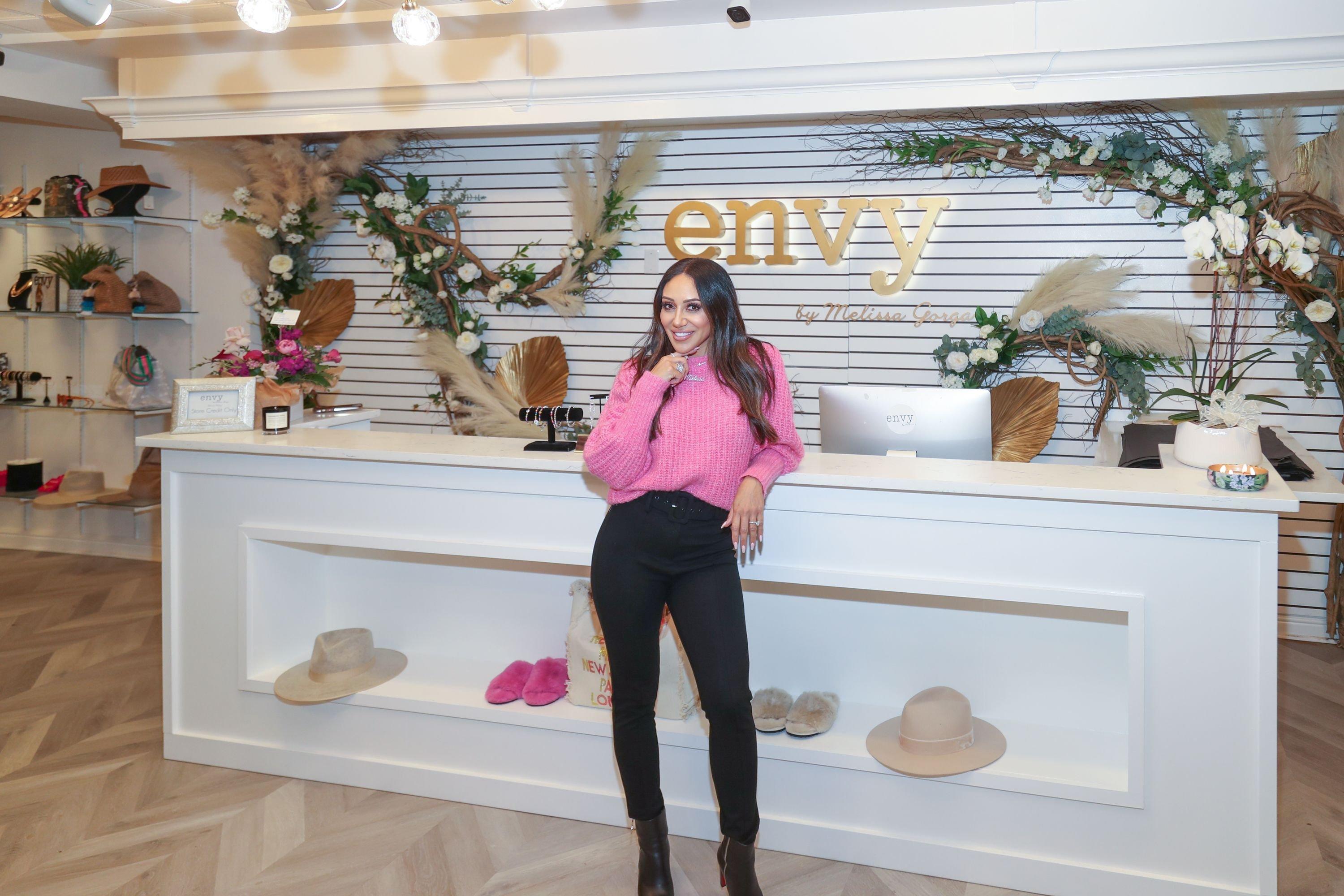 Fresh from opening a new store in Ridgewood, the reality star shared an Instagram Story of herself rocking the outfit at a party. In the snap, she was hugging her best friend Maria Chappa while surrounded by a host of people in what appeared to be her kitchen.
Other updates showed her enjoying sangrias and posing for a family pic with hubby Joe Gorga and her sister, Lysa Marco-Simpson.
Melissa and Joe recently posed with a chocolate cake at the opening of the new Envy store just days after the RHONJ star gave fans a video tour of the new location.
"Wanted to give you a little look inside of the new @envybymg💕," she wrote alongside a clip showcasing the "gorgeous decor," which was done by New York Backdrops and which she described as "exactly what I was dreaming of."
"I'm beyond grateful to be open in Ridgewood New Jersey now! Women in business baby!!" she added.
Birthday Girl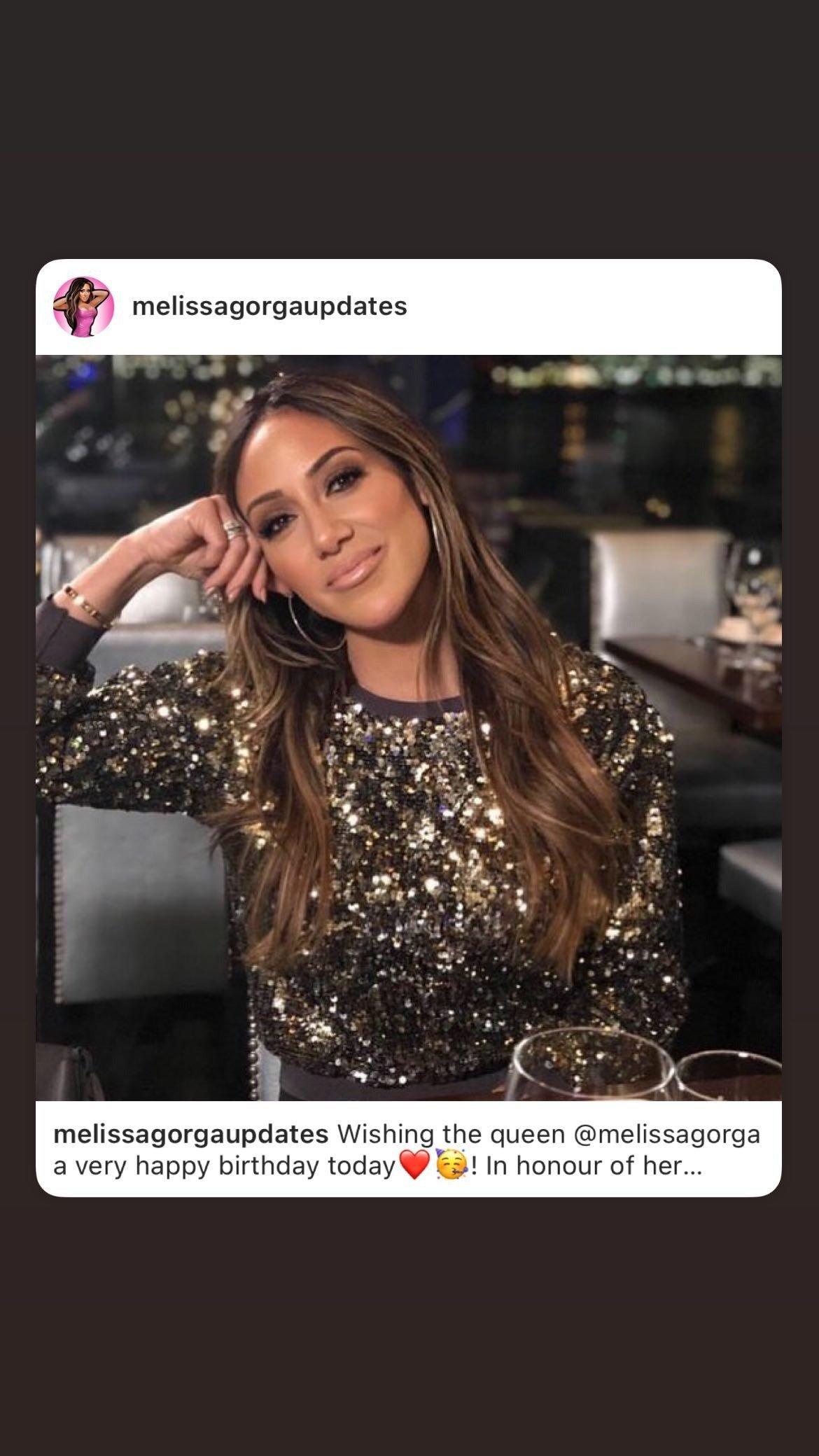 Kicking off the birthday celebration with a share from the Melissa Gorga Updates fan account, the Bravo TV star posted a photo of herself in which she looked dazzling in a sequin top while enjoying a drink at a restaurant. She also included a birthday tribute from her cousin Tara Bogota, in which the ladies snuggled for a selfie by the water.
"Its my ride of dies birthday [sic]," read the caption. "I love you so much @melissagorga !!!! You give me life! Cousins by chance, best friends by choice."
This comes after Melissa was apparently snubbed by her sister-in-law Teresa Giudice, who didn't ask her to be a bridesmaid at her upcoming wedding to Luis "Louie" Ruelas. As it turns out, the 49-year-old RHONJ star has left out all of her castmates in the impending nuptials and will be going a different route to fill in the spots for her eight bridesmaids.
Melissa found out about it on TV during Teresa's recent appearance on Watch What Happens Live with Andy Cohen. The reality star shared her reaction on her Melissa Gorga On Display podcast on Thursday, saying, "I wish her nothing but happiness."
"Whatever she decides, it's her wedding and I will be fine with it," she said, via Today. "I just — you know, she'd probably put me in an ugly dress anyway! Just kidding, I'm just kidding!"