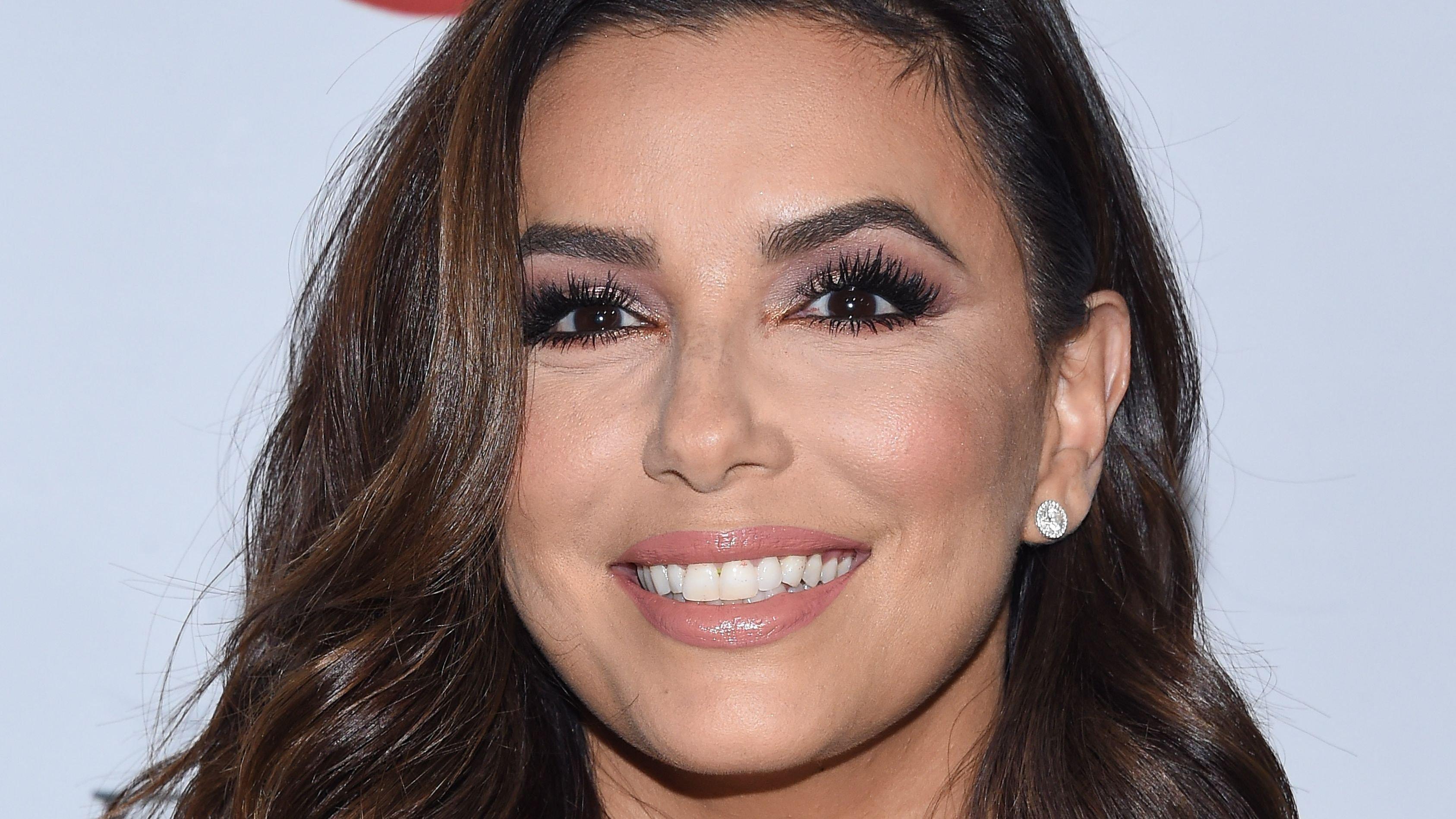 Eva Longoria Flaunts Killer Abs
It's no news that Eva Longoria is spectacularly fit -- just check the 47-year-old's Instagram feed for her workout videos and see for yourself. But when the Desperate Housewives star shows off her killer abs in leggings and a crop top, people immediately take notice, including world-class celebrities such as tennis legend Serena Williams and Oscar winner Reese Witherspoon.
Kicking off her Sunday morning with a little home workout, the Devious Maids and Brooklyn Nine-Nine alum dropped a mirror selfie in which she was stretching and showcasing her tight body, with the Legally Blonde star coming through with a "like."
Article continues below advertisement
The post comes less than a week after Longoria flaunted her toned legs in a red swimsuit on the roof of a car for an Instagram reel shared from Mexico, where the actress and producer is currently filming her Searching for Mexico series and promoting her tequila brand, Casa Del Sol.
In Perfect Shape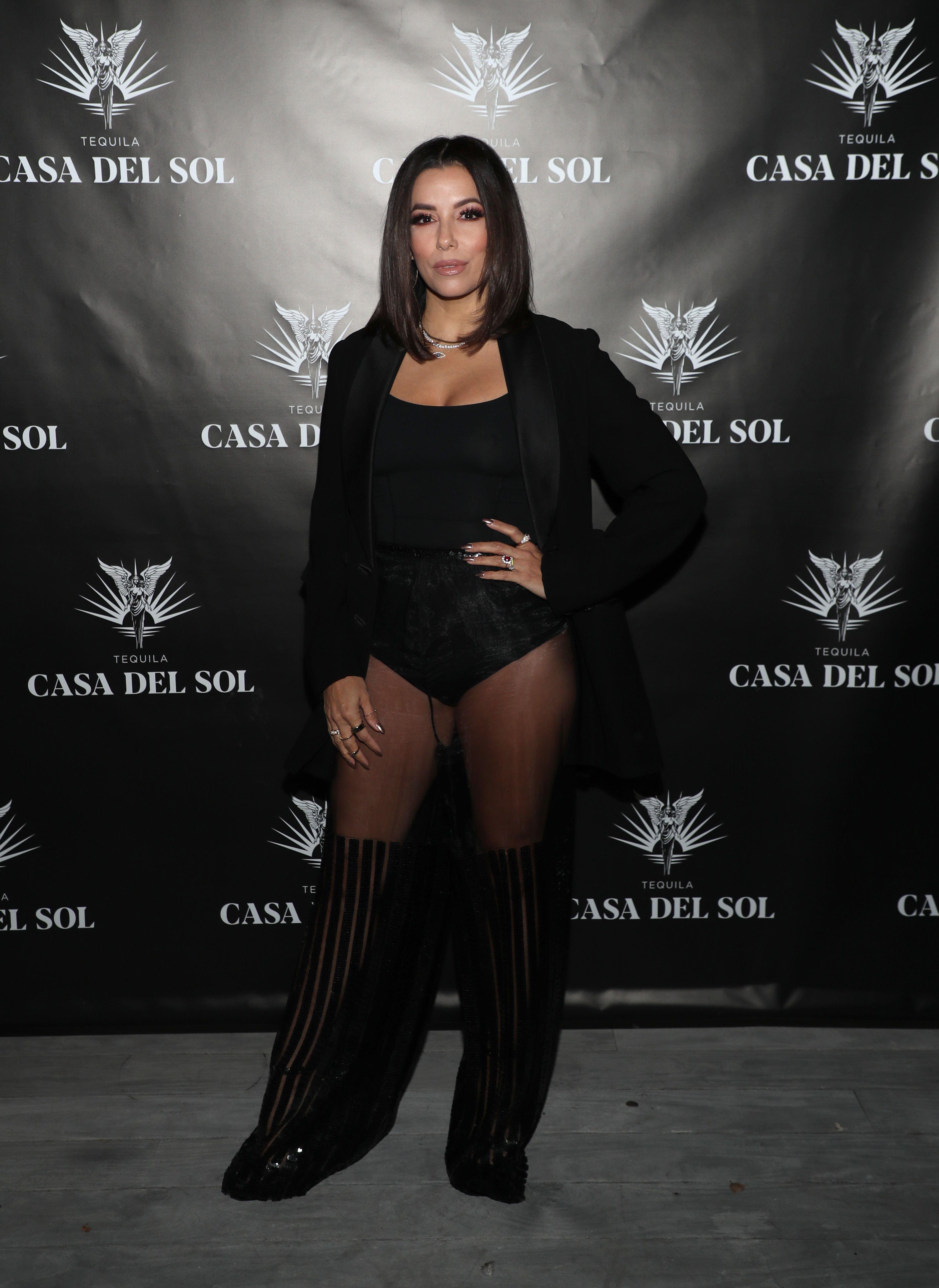 Pictured above at the Casa Del Sol Tequila "Drivebys By Brian Bowen Smith" event during Miami Art Week in December, Longoria proved she's in excellent form as she got up on her tiptoes and stretched her fit body, raising one arm above her head in a balletic pose as she seemingly adjusted her ponytail. She wore a shimmering emerald-green set that accentuated her small waist and chiseled legs, exposing her sculpted midriff.
The backdrop was just as exhilarating, with the star posing backed by a large window overlooking what appeared to be a mountain lake. Dumbbells and various other fitness implements were displayed on the window sill and on the floor, with the update coming from inside a well-equipped gym.
Article continues below advertisement
'Showing Up For Yourself'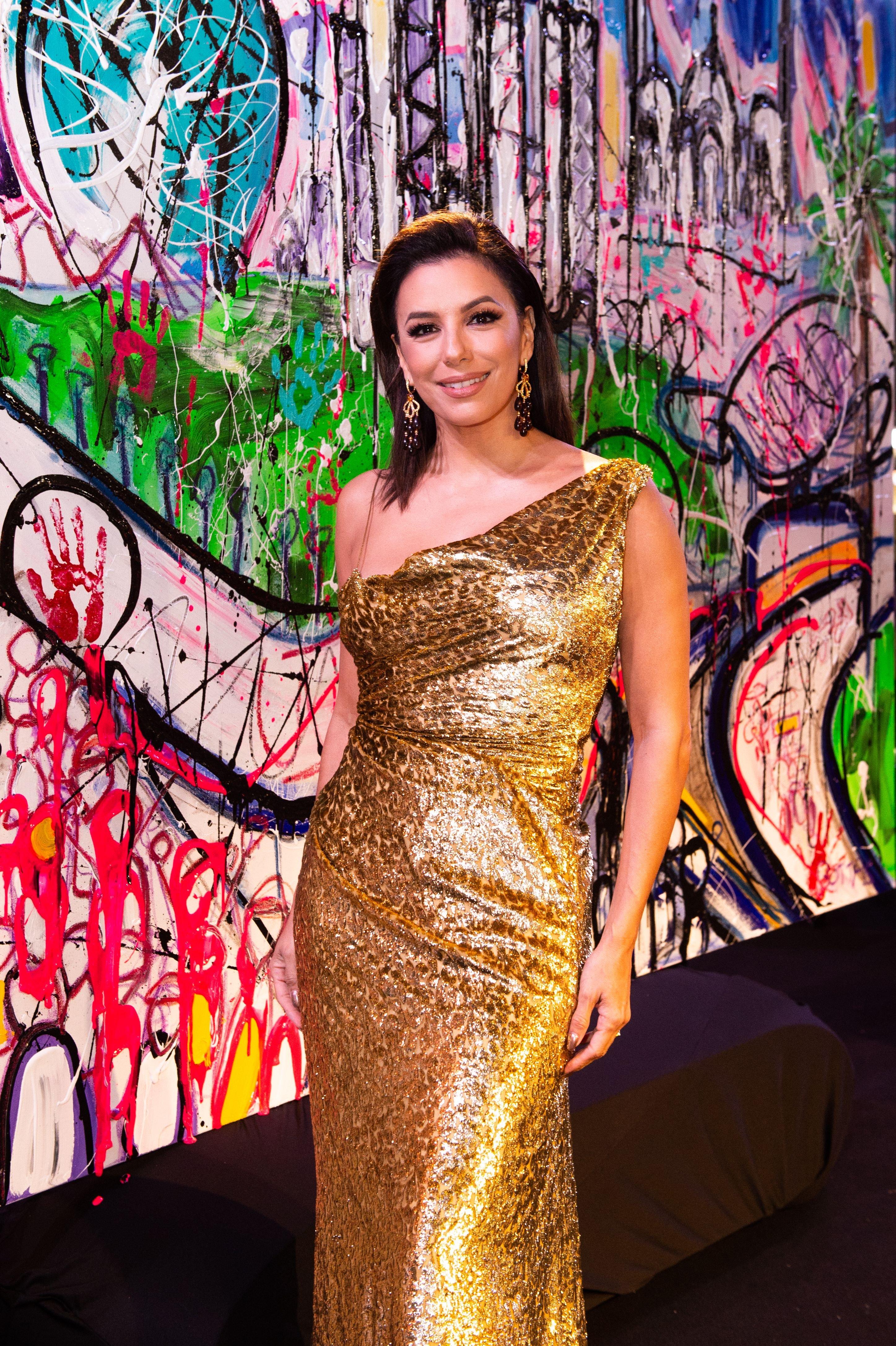 Getting her sweat on in trendy bicolored sneakers in an eye-popping shade of turquoise and white, Longoria seemed to be makeup-free, showing off her natural beauty and flawless posture. She wore a discreet gold chain around her neck and flashed her chic manicure as she held up the phone to take the pic.
"Showing up for yourself is the first step👟," she wrote in the caption, wishing fans a "happy Sunday" and adding a sunshine emoji.
While her energy was definitely motivating, it seemed that not everyone got the same pumped-up start of the day. "I did not show up for myself today sadly lol," Serena Williams said in the comments, with Longoria replying with a trio of LOL emoji.
For the star's leg-flaunting upload, check out the embed below, in which Longoria showed off her supple pins in swimwear and form-fitting dresses while being a "proud Latina" in Mexico.
Her Fitness Secret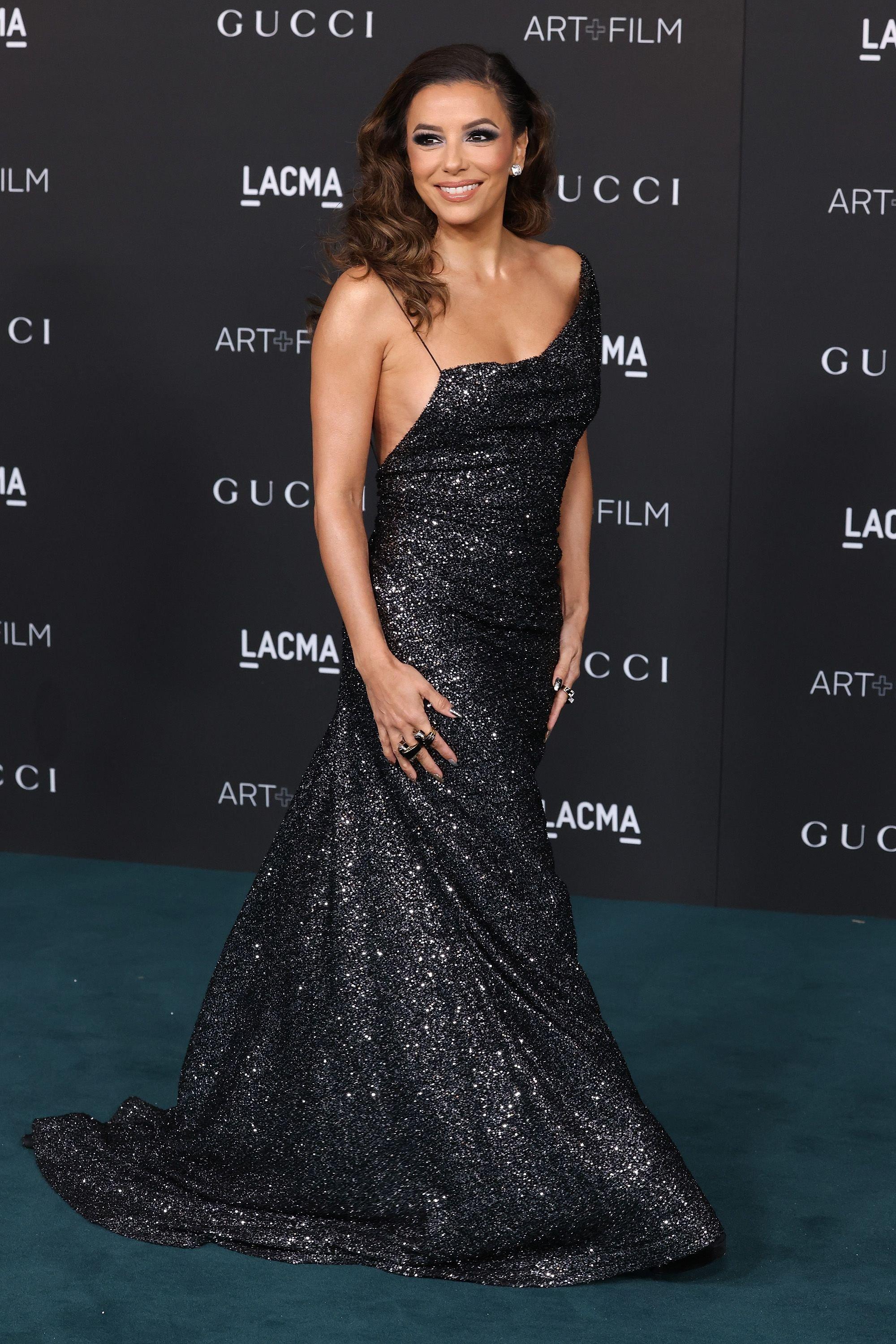 For those wondering about the secret to Longoria's enviable figure, "there is no secret," as she explained to Vogue Australia. The actress, who turned 47 on March 15, maintains her fit physique through a healthy diet and consistently putting time at the gym.
"Especially as you get older, people want to know the secret to looking good and there is no secret. It's diet and exercise," she said. "People say they eat well but they don't exercise. Or they run 20 miles a day but they can't lose weight. You have to do both."
Case in point, the Carlita's Secret star stays in shape by following a plant-based diet and working out every single day for at least an hour. "If I have to wake up early and take a flight, when I land, I'll go for a walk because I didn't get to work out," she said in an interview. "Even if it's just stretching, I need to do something."
Check out her shredded abs in this gym selfie from last month.
Favorite Workouts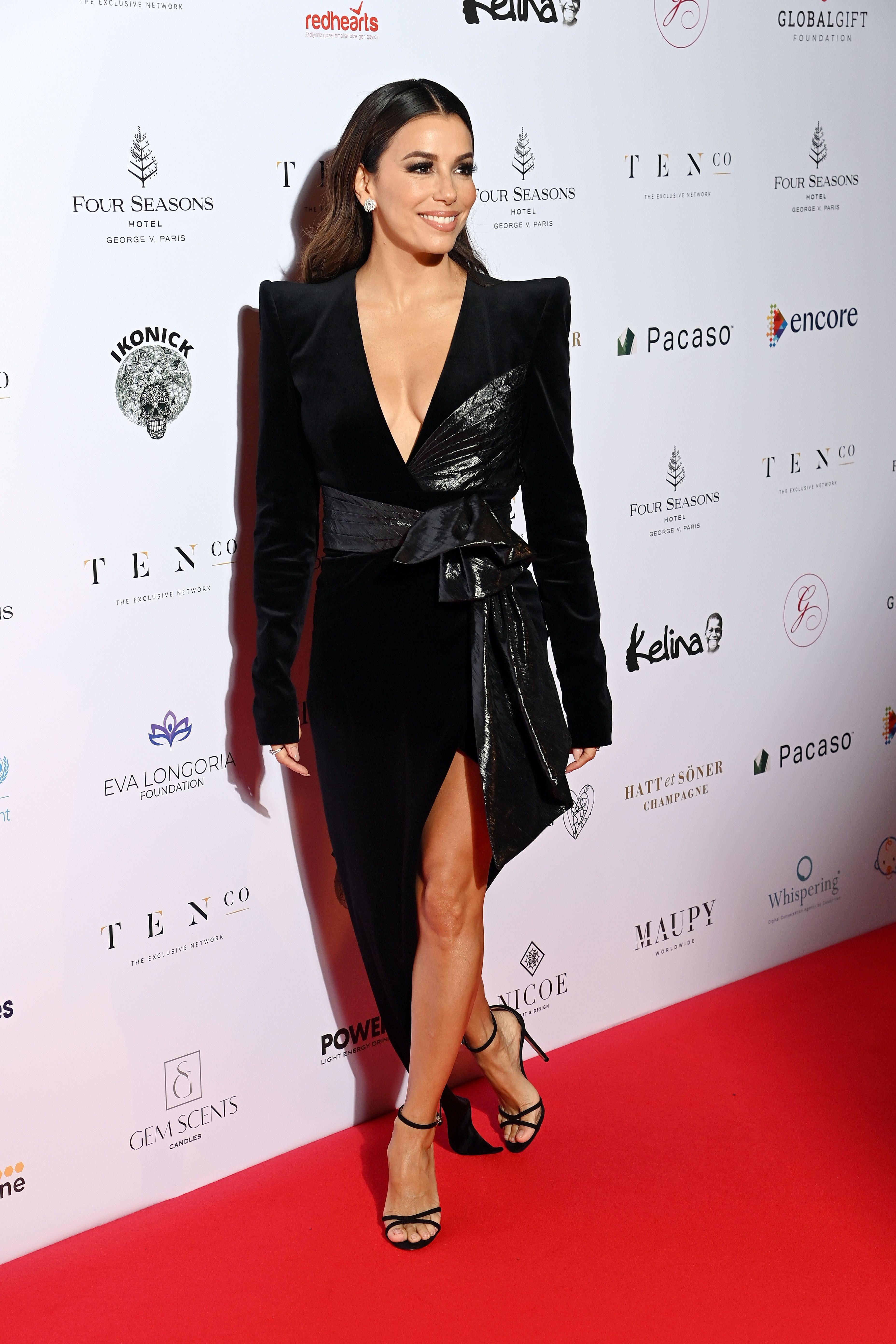 With so much time spent at the gym, Longoria makes sure to keep her workouts fun and exciting through variation. The actress adds diversity to her routine with running, yoga, Pilates, and SoulCycle. "I'm just constantly mixing it up," she told People.
The star has recently got hooked on trampolines and it's become her new favorite workout. "Ironically, bouncing on this trampoline is low impact, so you get a sweaty workout without all the pounding on your knees," she told Women's Health.
Watch her trampoline workout below.
As for her diet, she loads up on veggies as much as she can and even had a secret for cooking with vegetables: "A lot of people cover them in cheese or cover them in a sauce, and vegetables really only need olive oil."
"I could easily be a vegetarian because I love vegetables so much and I feel like L.A. is a place that can support healthy living," she told InStyle.