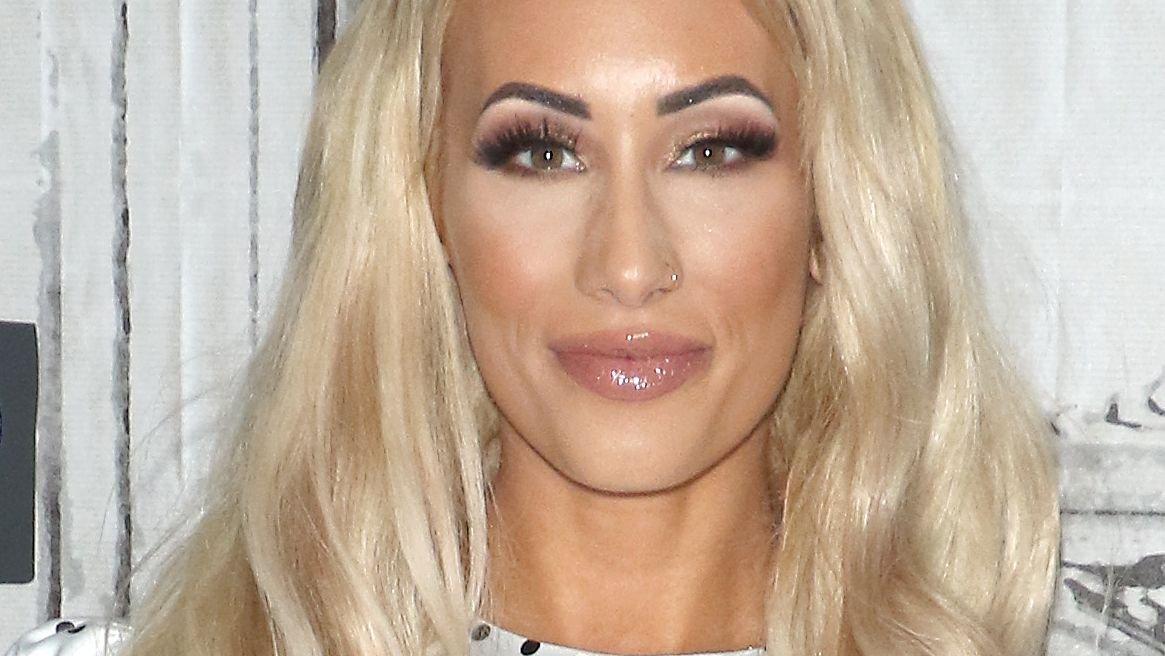 Carmella In Bikini Sunbathes With 'Old-Fashioned' Values
WWE star Carmella has been topping up her tan poolside while celebrating a few old-fashioned values. The 34-year-old pro wrestler stripped down to an eye-popping and tiny swim look as she updated for her 3 million Instagram followers in 2020, making it a Hot Girl Summer while in Florida and joking about sunshine and fresh air being "hard to beat."
Posting on a lounger as she flaunted her insane muscles and famous cleavage, the Women's Tag Team Champion raked in major likes, with the pandemic post still turning heads. Check it out below.
Article continues below advertisement
Stuns In Bikini Sunbathe
Scroll for the photo. It showed the blonde all goddess-like and pulling off a bit of a Kim Kardashian vibe as she bronzed her body while stripped down to a tiny and stringy bikini. The dark-brown two-piece came slightly ruched and with a barely-there finish - fans saw Carmella's toned abs, trim waistline, and a major dose of cleavage, although the finish wasn't provocative.
The SmackDown face, born Leah Van Dale, posed upside down on the towel-laid lounger and with her legs up, also wearing shades as the sun beat down on her.
See More Photos Below
Taking to her caption as she tagged herself in sunny Orlando, the Instagram sensation wrote: "Some old fashioned things like fresh air and sunshine are hard to beat. 😎." Nobody was complaining in the comments section, with fans leaving the former cheerleader over 140,000 likes.
Not long before her poolside post, Carmella stripped down to a sparkly two-piece more fit for the ring, writing: "Luckily I got this photo of my fit before the match.... currently icing my back....🤕 STILL MONEY THOOOOOOO 💸💸💸 #mitb."
Article continues below advertisement
Got An Appetite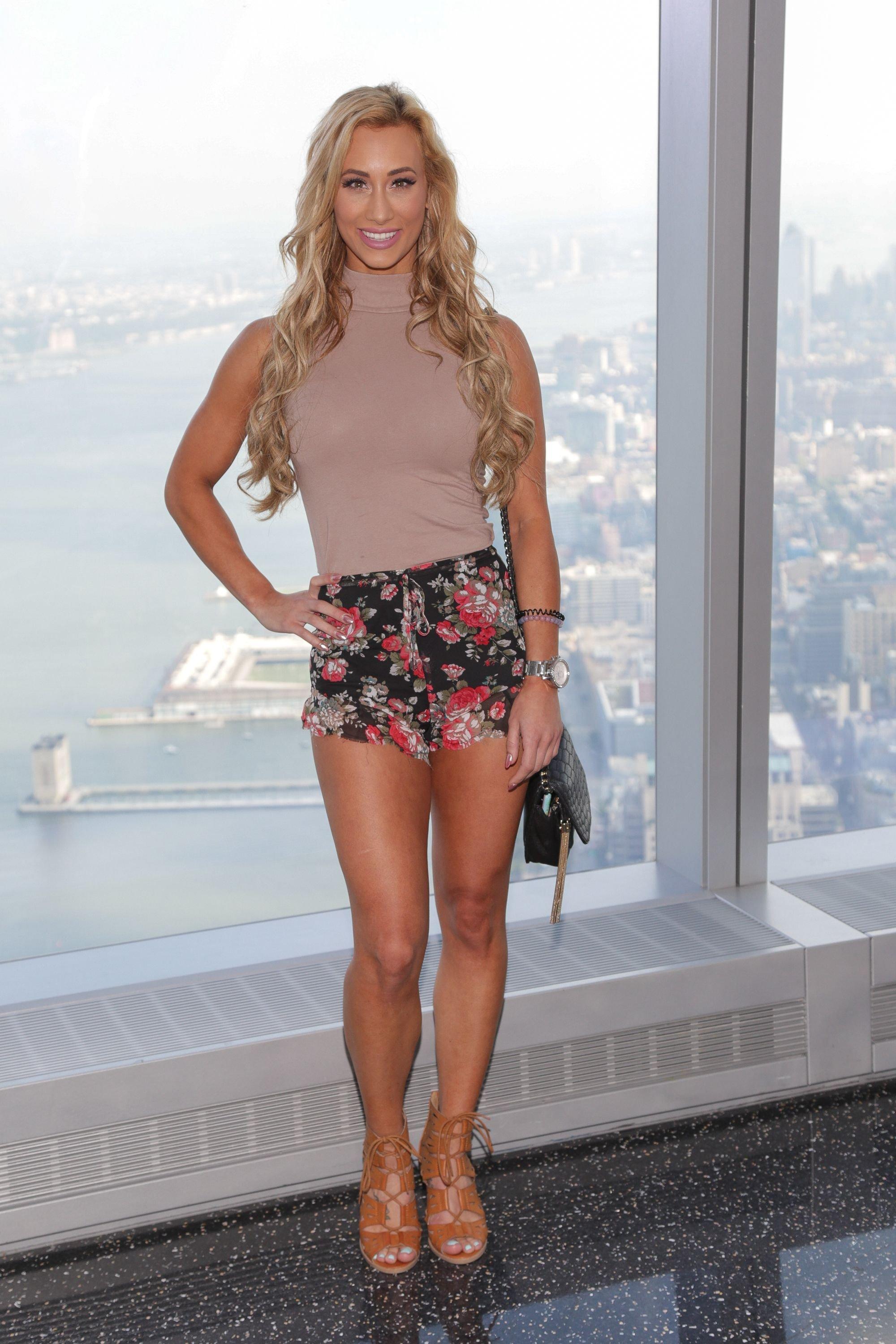 The hardcore workouts are pretty obvious, but there's another side to keeping in shape for Carmella. In an interview with Parade, the gym nut revealed:
"I love to eat! I don't follow a particular diet so I love trying anything and everything! I'm constantly on the road so I've crowned myself as "The Yelp Queen." I love finding new restaurants in different cities and trying their best dishes. It's become a new tradition for my boyfriend and I when we are on the road".
Give Her Kobe Beef
Mentioning beau Corey Graves, Van Dale added: "I would have to say sushi and pizza and my favorites! I currently live in South Florida and my go to sushi spot is Sushi Rock. Recently, my boyfriend took me to Catch in NYC and we had the best Kobe beef. It was out of this world!"