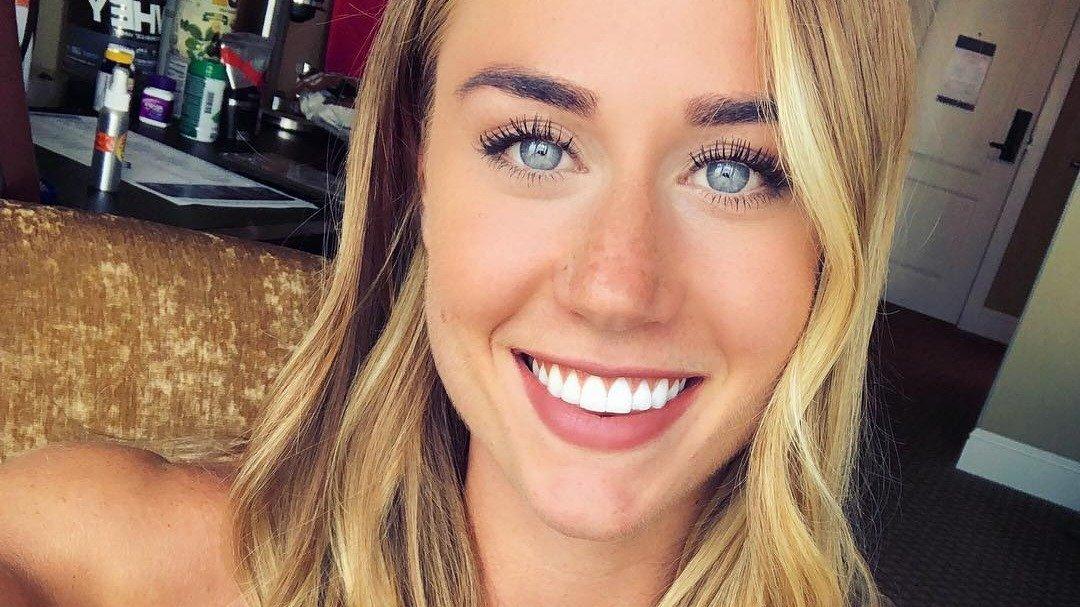 CrossFit Athlete Brooke Wells Flaunts Ripped Back Doing Dead Lift
The CrossFit athlete posted a powerful photo on Instagram to show her 1.6 million followers that she is excited and ready for competition. The compelling message came with pics that showed her ripped back, which was enough to scare off her competitors!
Article continues below advertisement
"I'm BACK"
"i'm *BACK* bby🦋🥰," Brooke captioned her post.
In the first pic of the photo dump, Wells is captured mid-lift, glutes engaged, her hands gripping the barbell, and her back muscles exposed in all their glory. The second pic shows Brooke flying in perfect form while clutching gymnastic rings on her hands.
Friends and fans were so impressed with the athlete's pics and took to the comments to send her love.
"Superhuman. 🦹🏼‍♀️" a fan wrote down.
"Dannnnng!!!!! 🔥🔥🔥🔥🔥 I can't wait to see your comeback!" another one said.
Elbow Injury
Wells had to take a break from competition after a severe elbow injury at last year's CrossFit Games. During a 190lb snatch, Brooke dislocated her elbow, caused by a complete tear of the muscle and ligaments.
The athlete shared her recovery process on social media, constantly updating fans with her health status. Despite the painful injury, Wells was determined to have a full recovery and go back to competing as soon as possible.
"This has been a lot to process, with plenty of emotions. But above all I'm anxious and excited to finally get my elbow FIXED, so I can get back to doing what I love," she said in a post.
Article continues below advertisement
Taking It Slowly
Her recovery journey wasn't easy, and Wells had to take it slow for a while. With the help of her adorable gym buddy Ollie, the seven-time Crossfit Games athlete kicked off 2022 with a positive mindset, determined to come back stronger than ever.
"BIG DAY TODAY 🥰 y'all know how I'm a bit hesitant to want to snatch again post traumatizing injury… but WE BACK ✨," she said in a workout clip.
Muscle-Ups And Wall Balls
To get her strength back to 100, Brooke has been working to toughen up her back and arms with muscle-ups and wall balls. The powerhouse combo focuses on building upper body strength so that she can snatch confidently again.
Another essential part of her routine is sleep. According to Brooke, she has been getting the right amount of sleep to help her body recover quicker. Rest is just as crucial as grind!
It looks like Brooke is ready to dominate her next season!