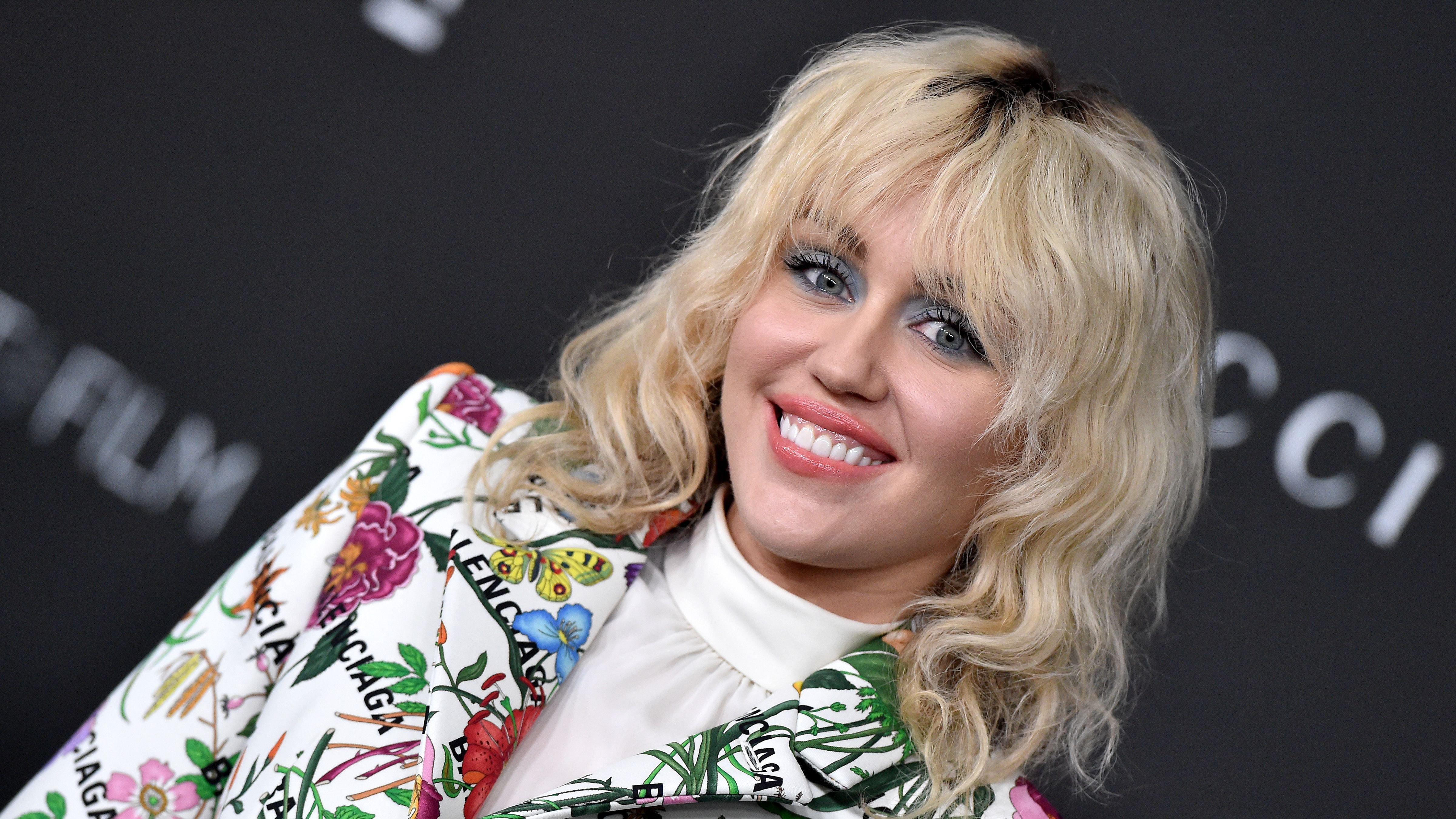 Miley Cyrus Flaunts Backside In Skintight Romper
Miley Cyrus was in Argentina for the Lollapalooza Festival this weekend, and you can trust the 29-year-old to make headlines. The singer-songwriter screamed for "ATTENTION!" on Instagram as she walked the streets to mingle with her fans, and the crowd loved her. Traffic stood still as fans teemed to the center of attention for a selfie or two, which she obliged, hitting her signature poses and showing off her backside. You can't hide a goldfish, and Miley couldn't disguise herself despite her blue chrome visor glasses.
Article continues below advertisement
Miley Meets With Fans
The pop/rock star ditched her signature mullet for a pushed-back messy bob and dyed her blonde hair platinum. She wore a skintight multicolored geometric pattern romper from American brand K-TOO and stood tall in her black knee-length platform boots.
The musician accessorized with chunky black motorcycle gloves to match her boots and capture attention as she intended. As the cameras flashed and fans roared in excitement, Miley stuck out her tongue in excitement.
Can I Have Your Attention?
The Plastic Hearts singer headed the festival alongside A$AP Rocky on Friday, opening the three-day event. In the days leading up to the big night, her caption points to a possible reprisal of the unreleased single she debuted at the Super Bowl LVI music fest last month - ATTENTION.
"Can I Have your attention?" she asked, wearing a revealing sheer bodysuit. The mono-sleeve number exposed her upper body showing off her tight abs and perky bust, and the picture's grainy resolution did little to hide that. Miley also spotted her wide-framed black sunglasses and signature mullet cut with black highlights in the bottom.
Article continues below advertisement
Back In Argentina Again
Miley's return filled the flow stage with excitement.
-
Based on the festival's official Instagram page submission, it's safe to say the show was a success. The rock star performed in her dark sunglasses and a plunging V-neck leather jumpsuit. She performed classics from her debut album, including "We Can't Stop" and "Party in the USA." She thanked the crowd for having her, saying it was her first time in South America after a long while (7 years.)
Miley In 2022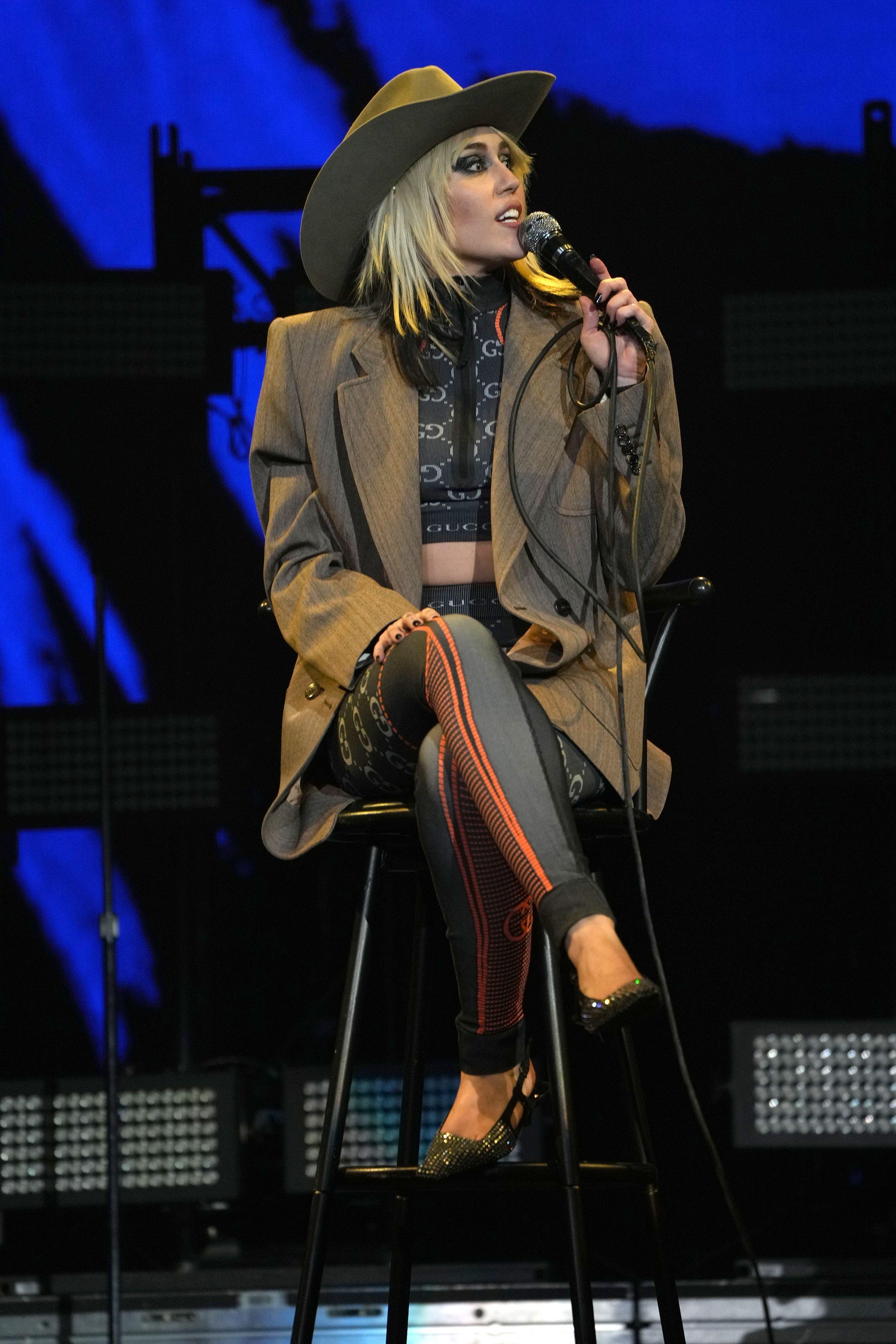 The Lollapalooza Argentina performance comes on the heels of her February Super Bowl music fest performance. The rockstar wore a complete Gucci outfit comprising a cropped top and skintight leggings, slingback kitten heel shoes, a country girl hat, and an oversized blazer. As she said, this is only the beginning, and fans expect more appearances from her this year.