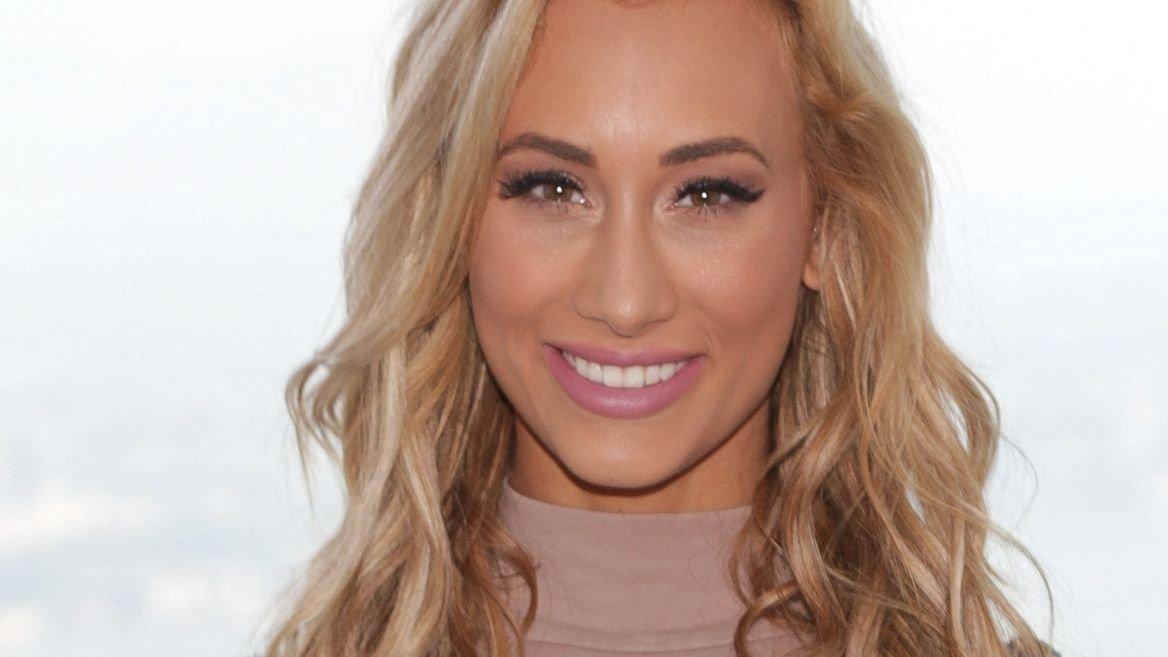 Carmella In Bikini Apologizes For Her Caption
WWE star Carmella proved she's more than just a pretty face while licking a blackberry and rocking a plunging bikini. The pro wrestler delivered an unusual and eye-catching Instagram update back in July 2020, posing seductively and covered in fresh berry juice, also getting witty with her caption. Posting for her 3 million followers, the WrestleMania champion stripped down for a fruity take on swimwear - hoping her fans had a "berry good Monday," Carmella also apologized. See how below.
Article continues below advertisement
Have A 'Berry Good Monday'
Scroll for the photo. It showed the blonde all vixen and posing amid a red backdrop, resting an elbow on a red-painted table. The Massachusetts native, who has been complaining about cold weather as she shares her love of Florida, highlighted her cleavage and golden tan while in a strappy and low-cut bikini top - Carmella also posed holding a fresh berry, with her arms all smeared with the black-purple juice.
Also rocking a fierce dark eye makeup look, Carmella wore her bombshell blonde hair swept up and straightened, with a drop earring finish upping the glam.
Article continues below advertisement
See More Photos Below
Throwing in a squonk face and berry emoji, the super-fit star wrote: "Hope you're having a berry good Monday. Sorry I couldn't come up with a better caption. 🥴🍇" Over 100,000 likes have been left, including one from fellow WWE star Sasha Banks.
Shortly before her berry snap, Carmella updated while in skimpy Calvin Klein underwear for a private home selfie. Here, she wrote: "Tell your dog I said hi" as MTV star Farrah Abraham left a like.
Revealing Her Physique Secrets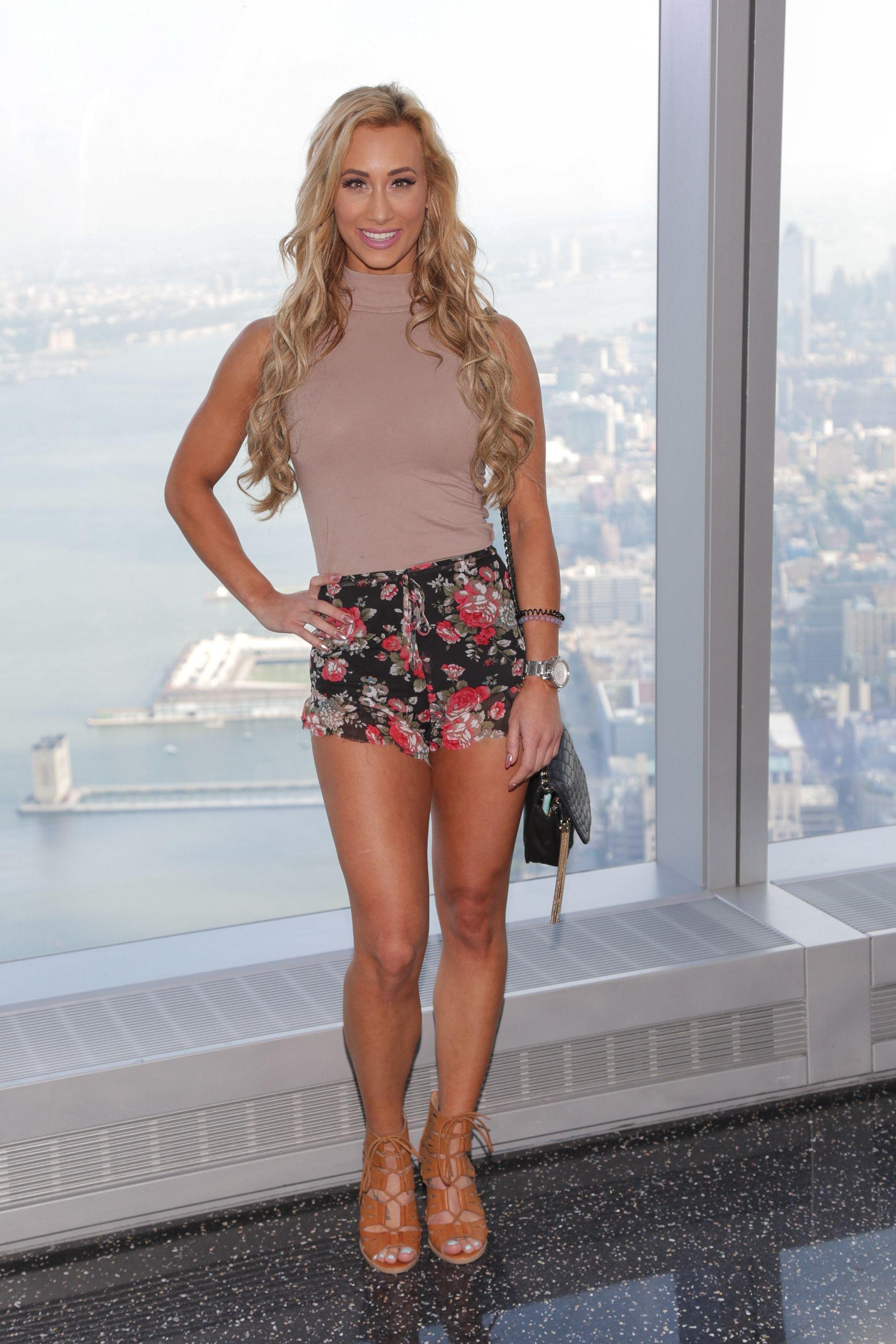 Men might ogle Carmella, but women are eyeing the hard-hitting celebrity for her enviable workout body. It turns out Carmella isn't too strict about what lands on her plate.
"I don't follow a specific diet. I try to eat clean 70% of the time; fruits, veggies, nuts etc.," she told Parade, adding: "The other 30% of the time I eat what I want. It's important not to deprive yourself because then you overindulge when you give in. At least that's how it works for me. So now I'm finally at a point in my life where if I want to eat something, I will. Life it too short not to enjoy the wine!"
Lasagne And Cauliflower Wings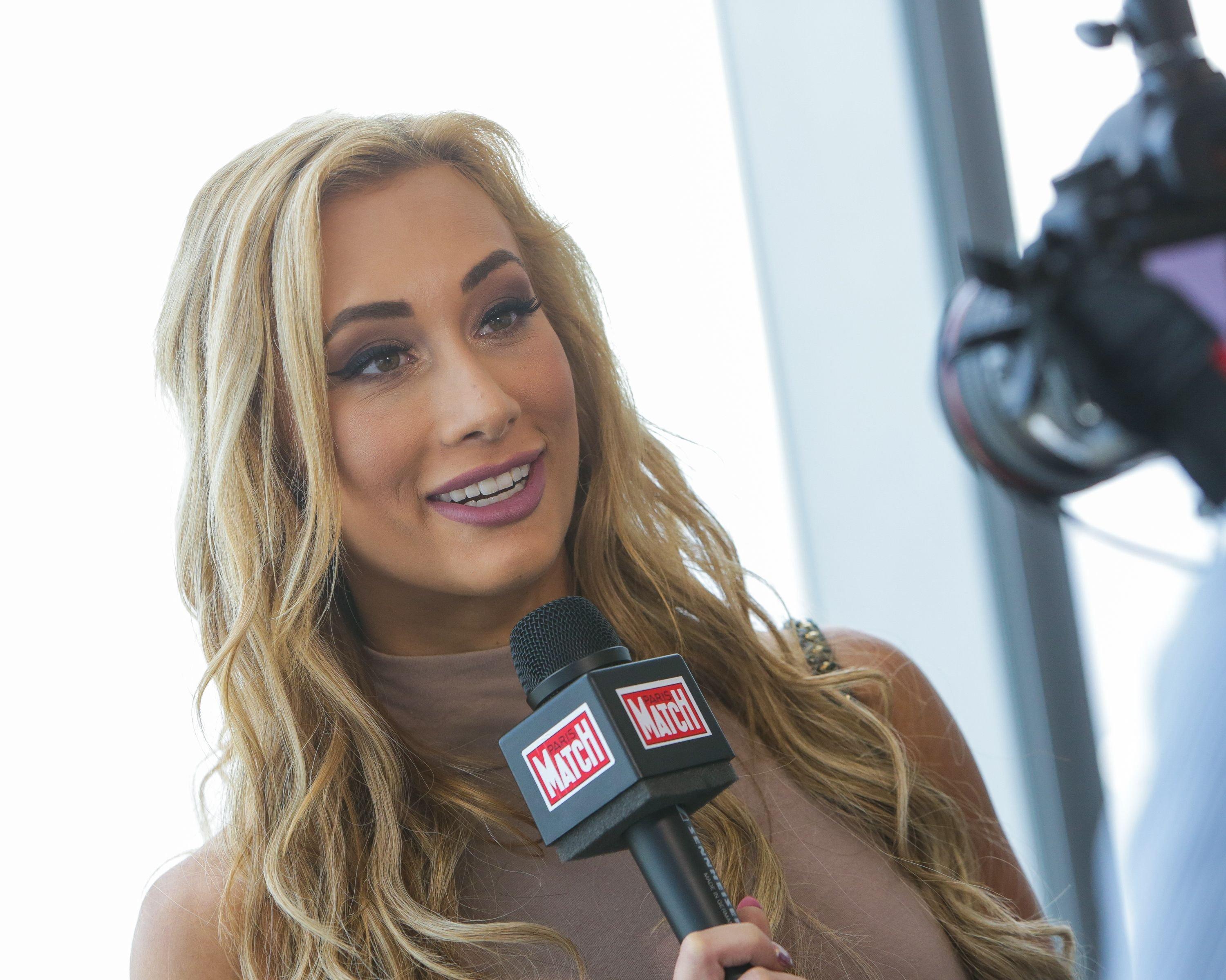 Dishing on her fave dishes, Carmella continued: "When I have time, I love to cook! My mom has the best lasagna recipe, so I love cooking anything Italian. I also make some mean buffalo cauliflower wings."