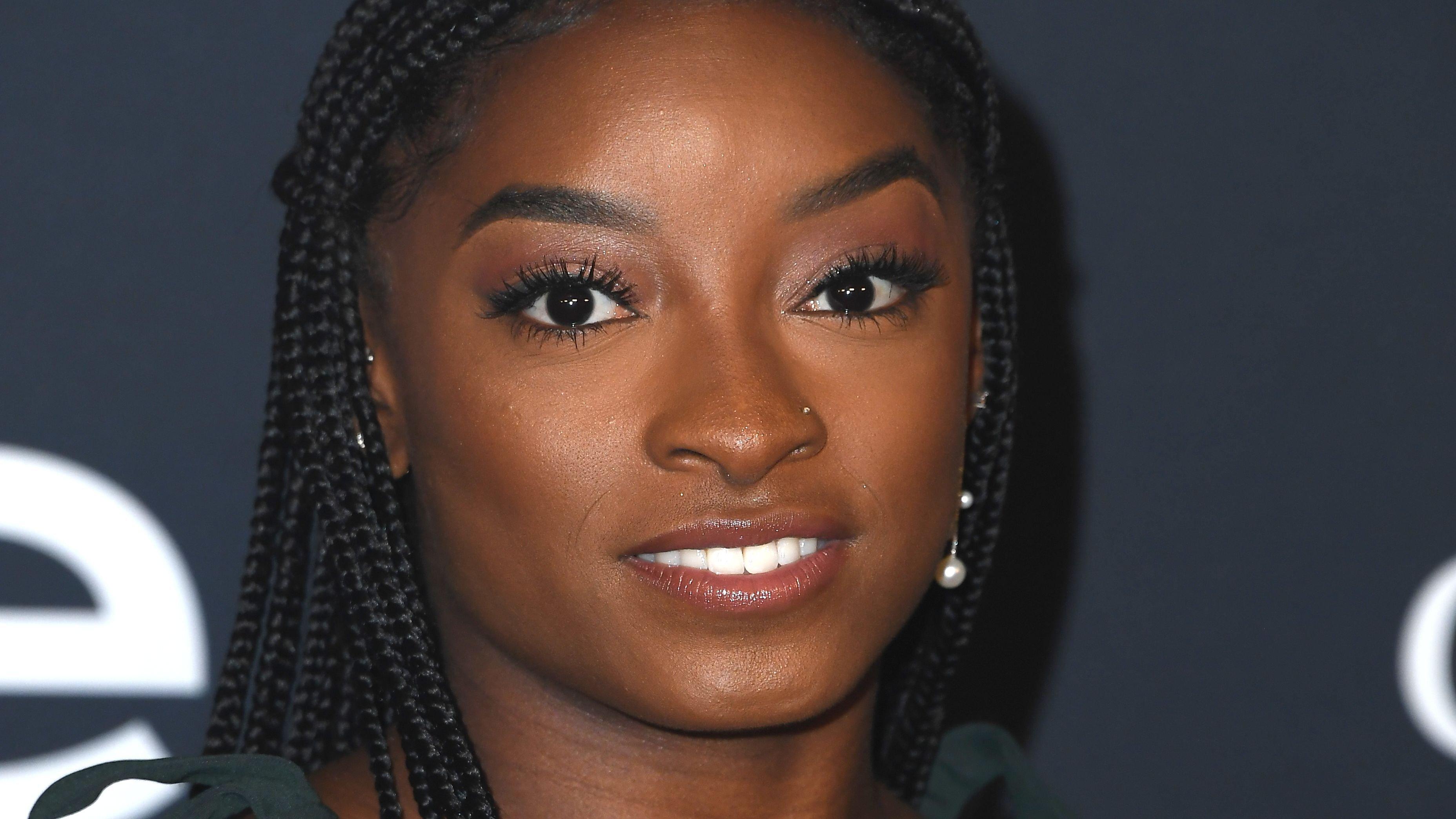 Simone Biles In Swimsuit 'Feeling Peachy'
Simone Biles set Instagram ablaze on Thursday when she posted two pictures of herself in a high-cut peach swimsuit while enjoying a day at the beach. The GOAT gymnast, who has four Olympic gold medals to her name, might as well add "beach babe" to her bio as she fills her Instagram feed with enviable photos from her Turks and Caicos vacation. She's currently enjoying a tropical getaway there with her fiancé, NFL player Jonathan Owens, to celebrate her 25th birthday.
Article continues below advertisement
'Bikini Kind Of Life'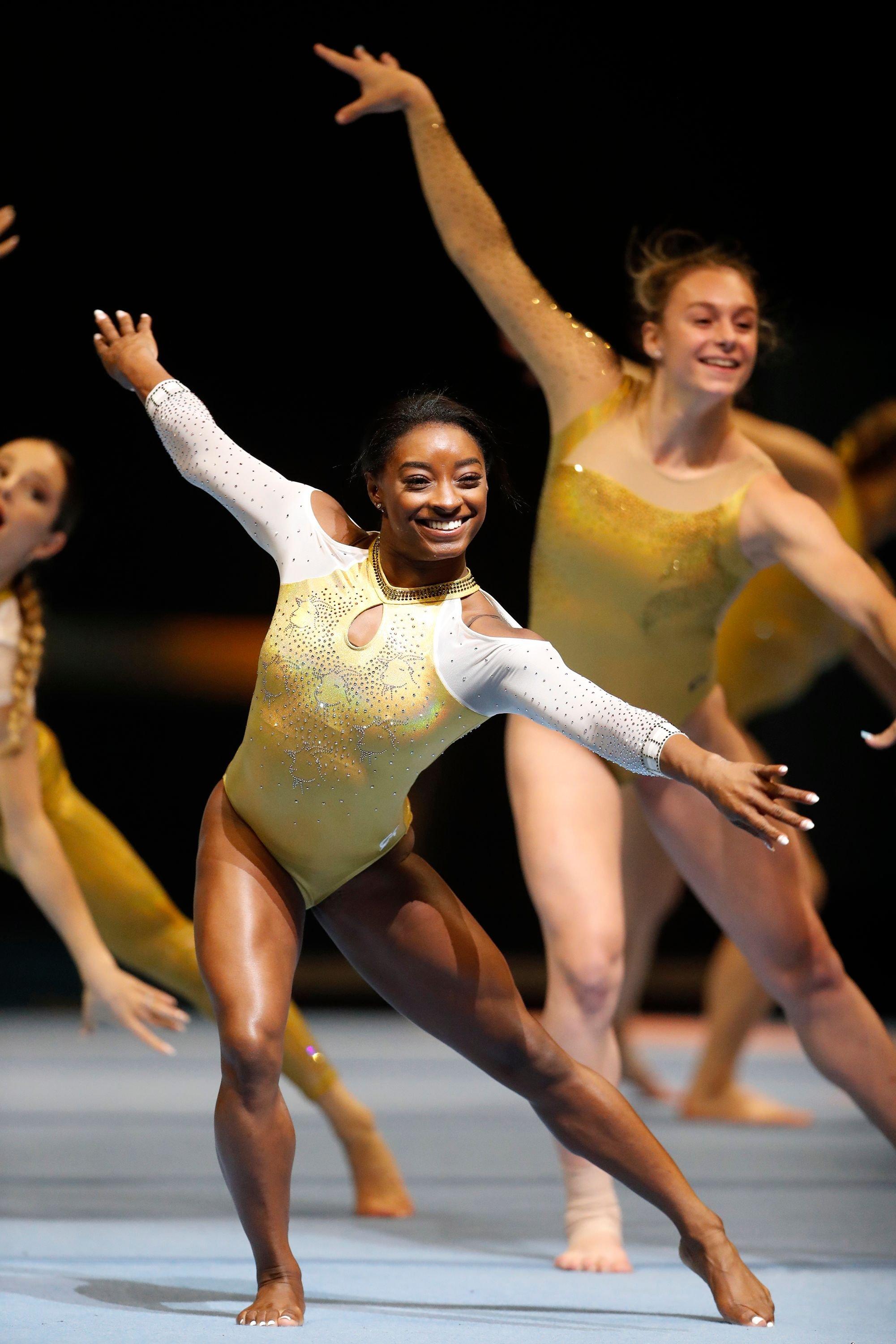 The first photo shows her kneeling on the sand in front of the water, looking down while wearing the aforementioned swimsuit along with a white bucket hat. The second pic is almost identical except that now she's looking straight at the camera. The Olympic gold medalist captioned her post, "living a bikini kind of life 🍑," and it has amassed more than 80 thousand likes so far, including one from fellow Olympic gymnast Nastia Liukin. Owens left the comment, "My favorite 🥵👀"
Drool-Worthy Vacation Pics
Biles has been posting a lot of drool-worthy pics from the tropical archipelago nation this past week, and it's been giving us all sorts of envy. Three days ago, she shared her first photo from the vacation – a shot of her wearing a candy cane-striped halter dress and a pair of shades.
Two days ago, she shared three glamorous birthday pics captioned, "this is 25 💎," showing her in a silver crystal dress with a plunging neckline, which she topped off with box braids.
Article continues below advertisement
Couple Photos
There are also some romantic pictures of her with Owens. One shows them kissing by the water, with Biles wearing a plaid one-piece along with a white bucket hat and Owens a tropical-print shirt and shorts.
Two more couple photos, which Biles captioned, "our contribution to st paddys day ☘️," show them standing on the beach, she in a green cami and jean shorts and he in green shorts and a white shirt. They're looking lovingly at each other in one of the photos and straight at the camera in the other.
Match Made In Sports Heaven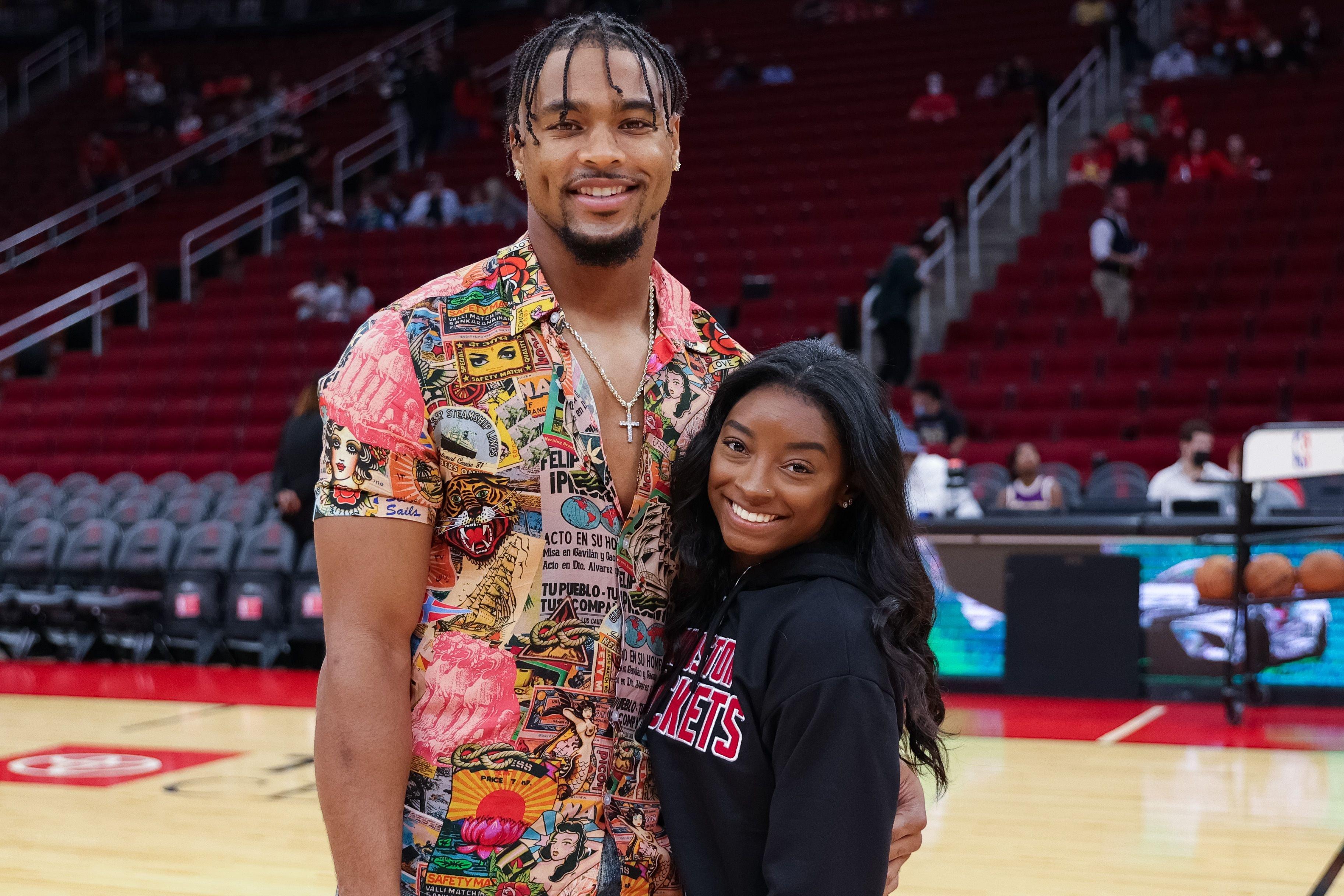 The Olympic gold medalist and her footballer fiancé confirmed their relationship in August 2020 and got engaged in February this year. Owens' proposal, which was filmed and shared on Instagram the day after Valentine's with the caption "THE EASIEST YES," took place in a gazebo in Houston, Texas.
Happy birthday, Simone, and best wishes on your engagement!