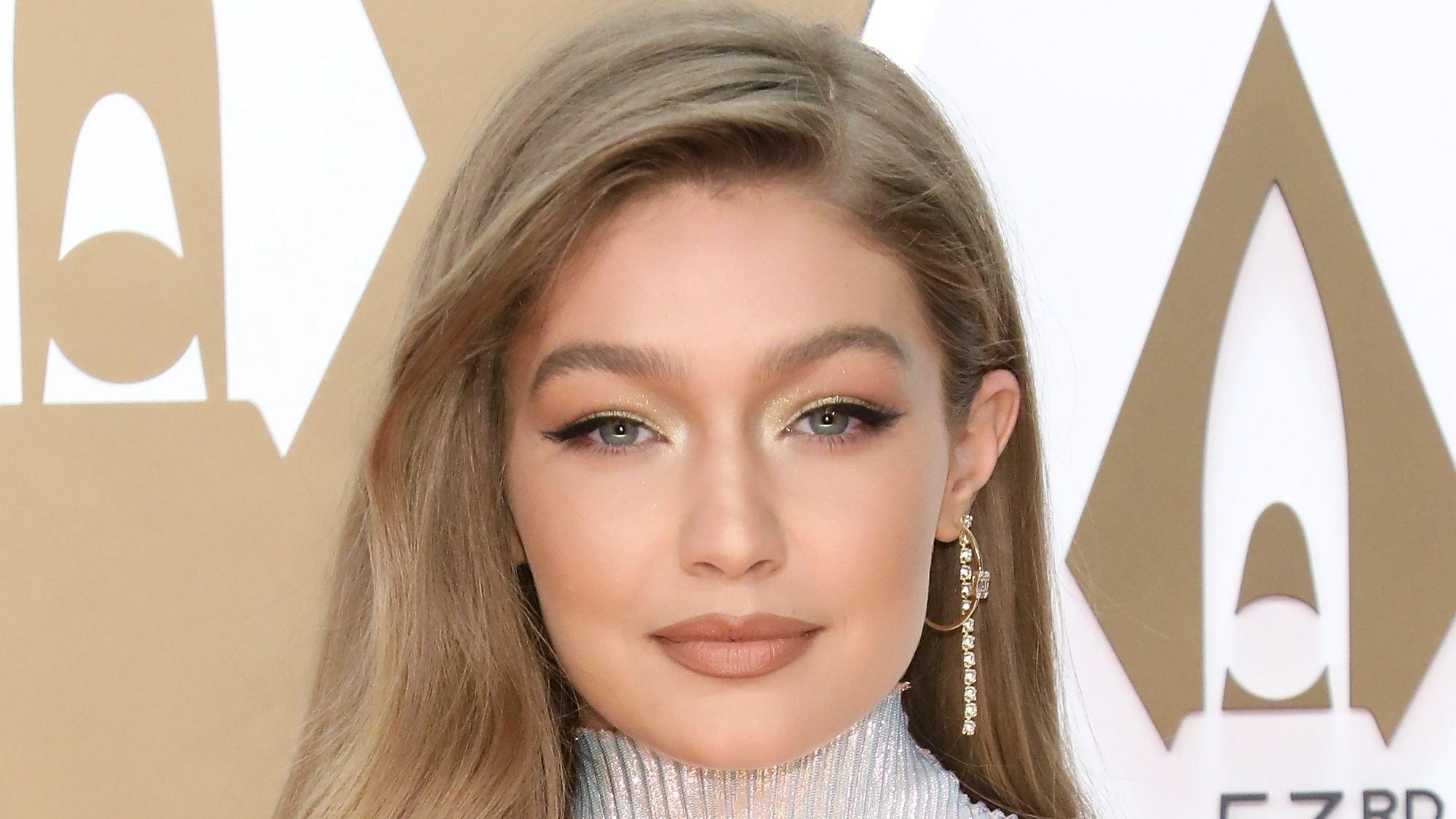 Gigi Hadid Debuts Bleached Blonde Hair For Burberry
Gigi Hadid debuted a new look at the Burberry Autumn/Winter 2022 collection runway show last week. The creative director Riccardo Tisci touted it as a return to the fashion house's roots - Britain. He told GQ the collection reflects him as much as it does the brand because he (Riccardo) is finally feeling like himself as the Chief Creative Officer after four years stirring the boat.
To really capture the British attitude, the models, including Gigi, her sister, Bella, Irina Shayk, Anok Yai, and more, styled their hair in neat low buns with Gigi leaching her brows to match the platinum shade on her head.
Article continues below advertisement
Reimagining Classics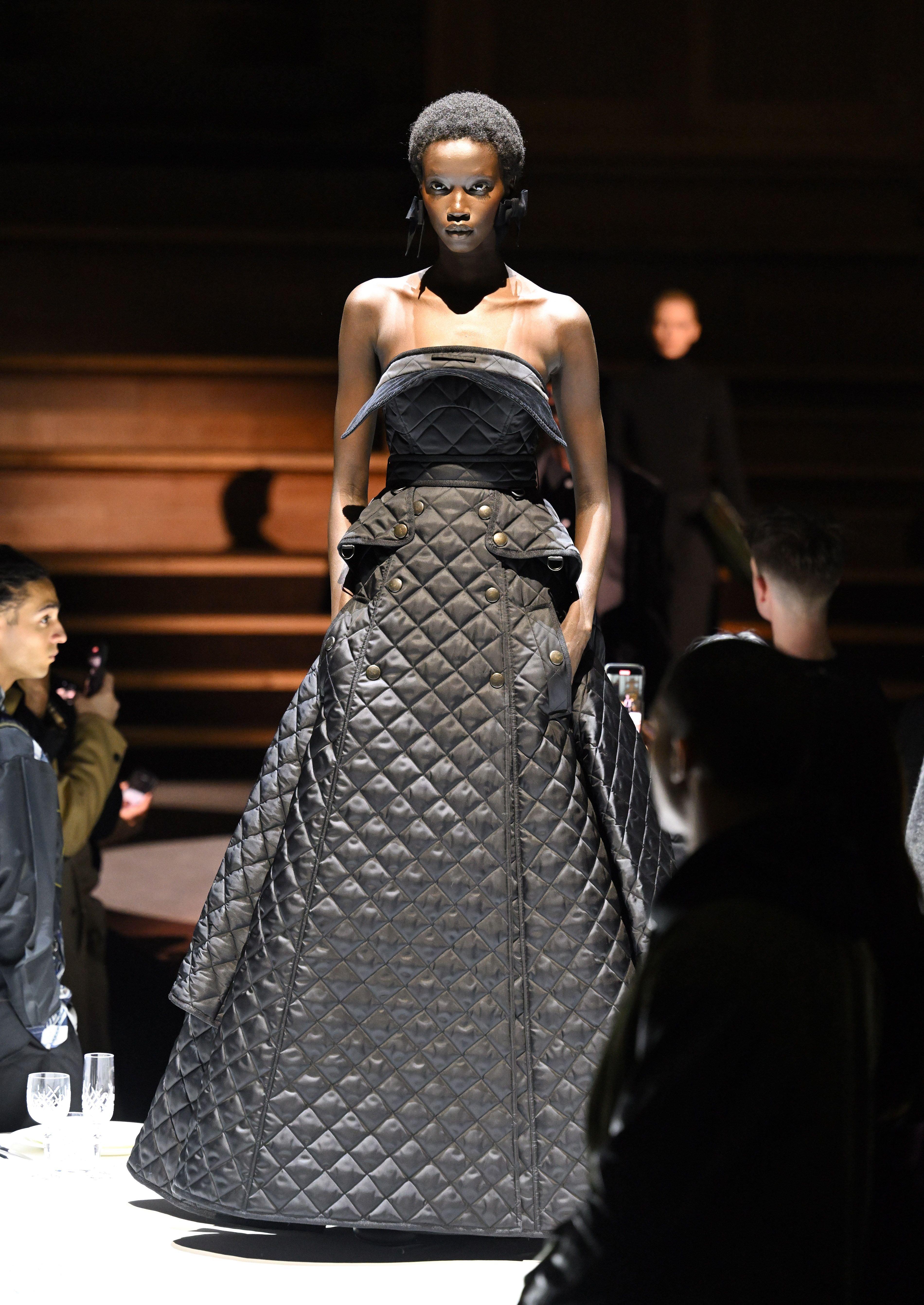 Tisci reimagined classic British outfits - the ballgowns and outdoor trench coats - making them in chill materials like faux-fur while retaining the grandiosity. He also reintroduced the Burberry Knight emblem from 1901 on the trench coats.
The models showed off their flowing dresses atop a round table (think Sir Arthur) dressed in a dark room with exquisite dinnerware and cutlery (think royal dinner/luncheon).
Article continues below advertisement
Honoring The Beauty Of The Past
Riccardo said in his show notes via Instagram,
It was important for me to explore what it means to belong; how community is what truly brings meaning to the world. This collection celebrates coming together and the city in which we come together today. To me, London is a place of dreams. The collection embodies an intangible essence that is Britishness, honouring the beauty of the past while focusing on the future with thankfulness, hope and love.'
-
– Riccardo Tisci
-
Britishness Is An Attitude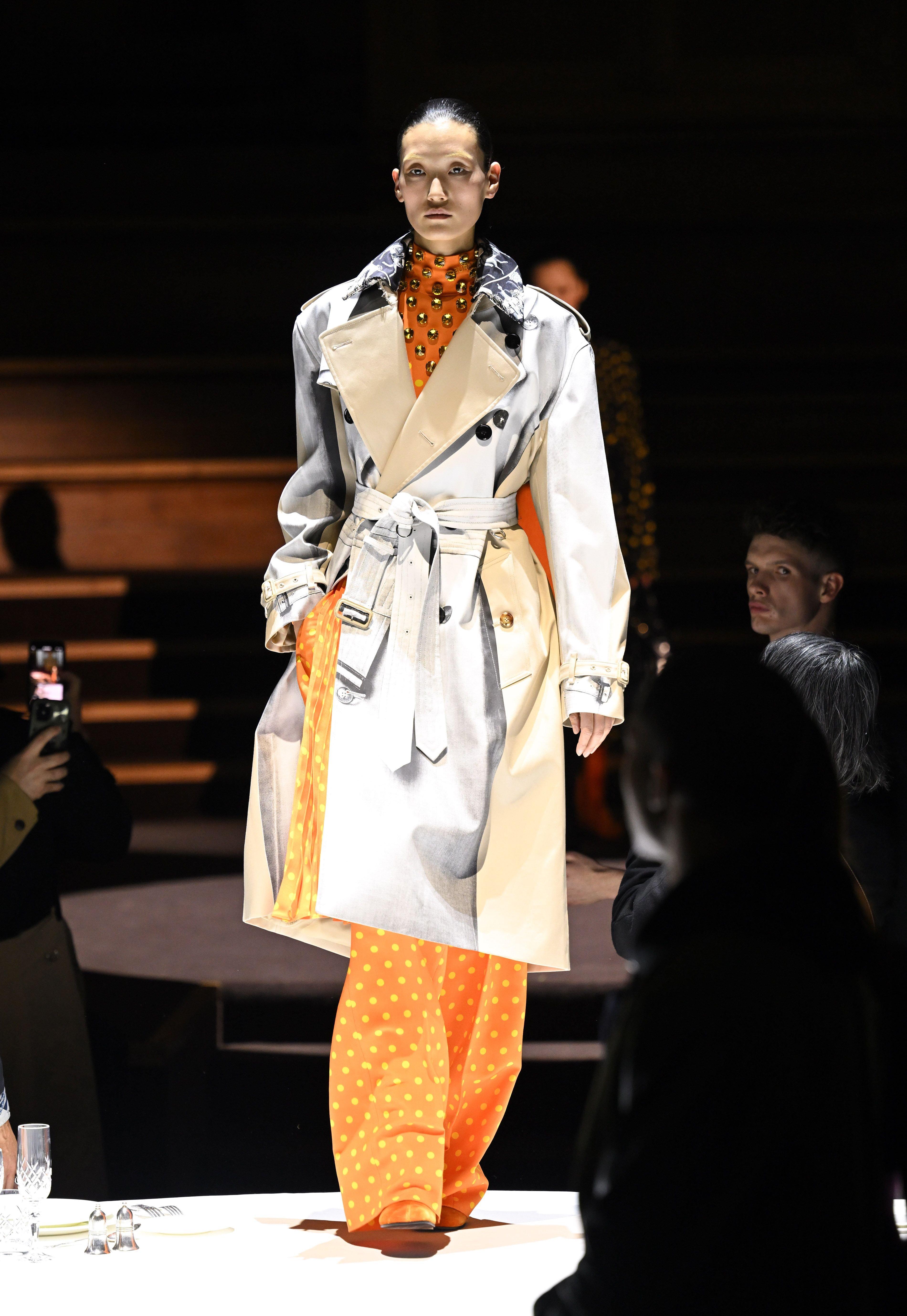 According to Tisci "Britishness" is an attitude, not just a nationality and with this collection, she hopes consumers can feel that way wearing their outfits.
Exploring the concept of Britishness as an attitude, the Burberry AW22 womenswear collection is a dramatic reimagining of our heritage​. Reworking heritage references, details from the [Burberry AW22] collection mark the creation of a future archive​.
-
Focused on the future with thankfulness, hope and love, Ricardo Tisci's latest collection is a love letter to the duality of British culture​.
-
The Return Of The Burberry Knight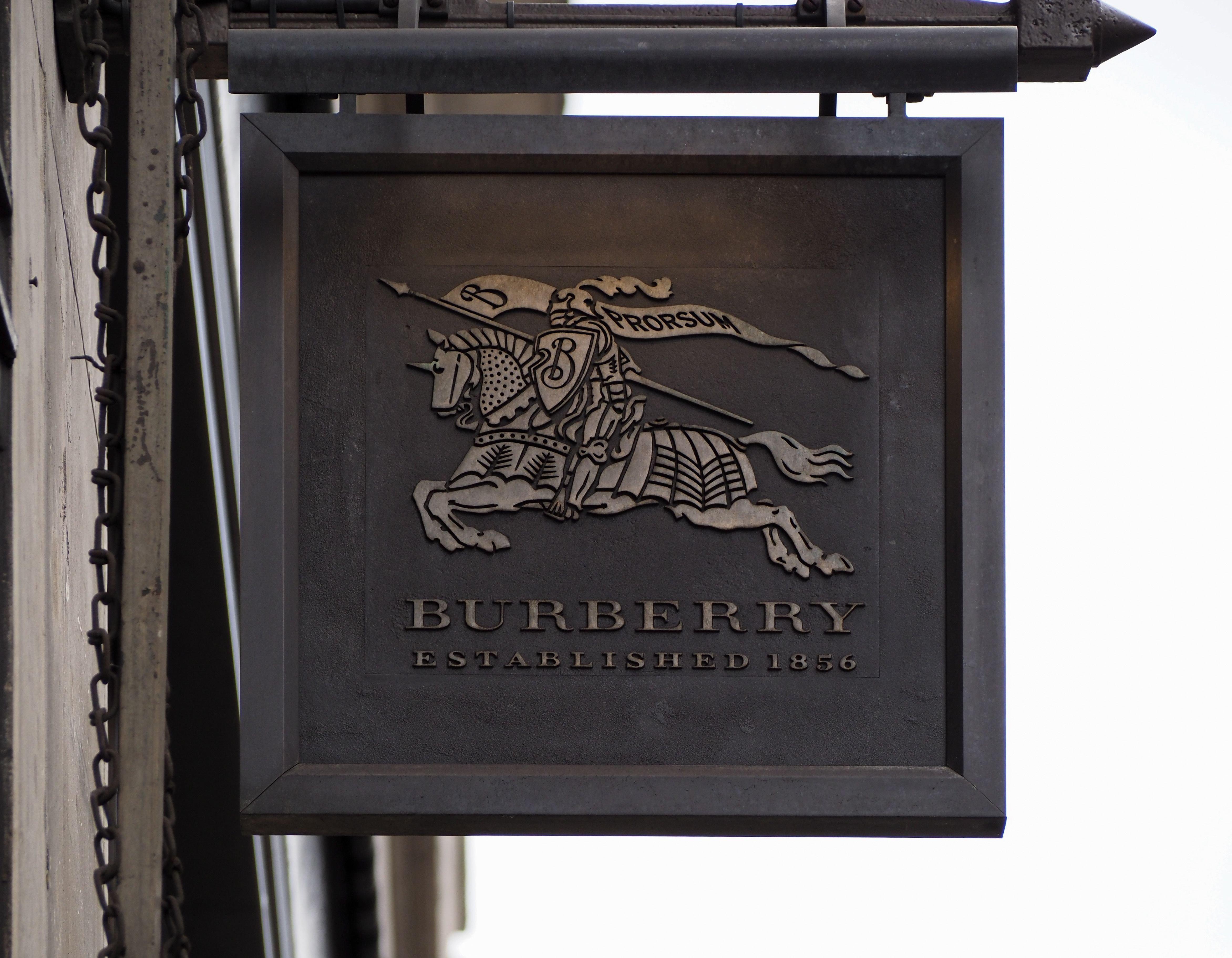 Burberry is a Londoner​For over 130 years, London has been our community and inspiration​Celebrating Burberry's heritage in the center of our city, the Equestrian Knight Design comes to life. Crowd-sourced in a public competition to create a new logo for Burberry around 1901, it's a symbol of our innovative attitude and connection with community.​
-
Watch the full show here.