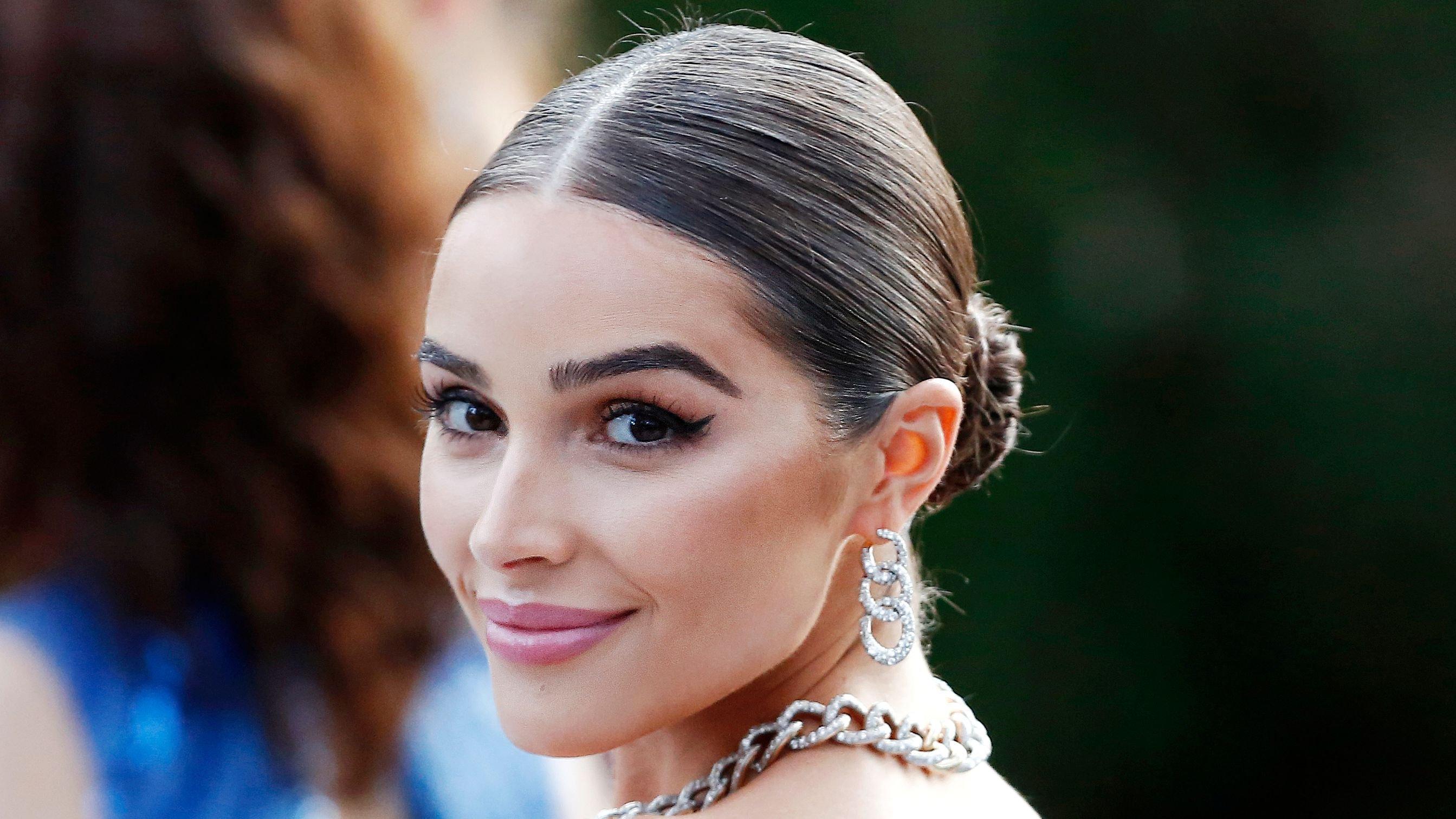 Olivia Culpo In Bikini Lifts Leg On Christian McCaffrey
The former beauty queen brings the heat in several Instagram posts to her fans.
Article continues below advertisement
Olivia Culpo Is A Swimsuit Goddess
Olivia Culpo is known for her beauty, and although she brings more to the table than just her gorgeous face and toned body, that doesn't mean she doesn't like to frolic and enjoy her downtime like us mere mortals.
Her Instagram followers, which number 5 million (and counting), are used to seeing the stunner in beautiful frocks and stunning locales, and whether she is in Paris for Fashion Week, in Colorado for the ski season, or sunning in Cabo, Olivia goes grand and her fans love her for it!
Culpo Captivates In Cabo
Cabo is always a hot destination for young Hollywood, so it is no surprise that Olivia was recently seen there enjoying the beach and worshipping the sun. In one post, the former Miss Universe is seen in a tiny white two-piece bikini posing poolside with the sea and blue clouds as her backdrop. Posing at the Waldorf Astoria Los Cabos Pedregal, Culpo is captivating in her swimsuit and her fans showed her all the love for gracing them with the photo, making them wish they were there to soak up the sun as well.
Keep scrolling for more photos.
Article continues below advertisement
Olivia And BF Christian McCaffrey Share Their Romance With Followers
Of course, Olivia is not spending all this time alone, but instead sharing it with her current beau, footballer Christian McCaffrey. On her Instagram feed, the two can be seen together relaxing in Cabo and are clearly enamored with one another.
In one shot, Culpo can be seen in a scorching hot red two-piece standing next to her boyfriend, who also looks fit and toned in navy blue swimming trunks. Culpo didn't have to post much with this post, leaving only a heart emoji. Her fans got the message and are happy to see the couple enjoying Cabo with their friends and family.
Wedding Bells Possible For The Pair?
After dating Nick Jonas, Tim Tebow, and footballer Danny Amendola in the past, it looks like Culpo may have finally met her match, and the pair have been together for three years now – and counting! No one knows what lies in the cards for the two currently, but if there are wedding bells down the road, surely their millions of fans will be fully behind the union and will have nothing but the best wishes for them both!